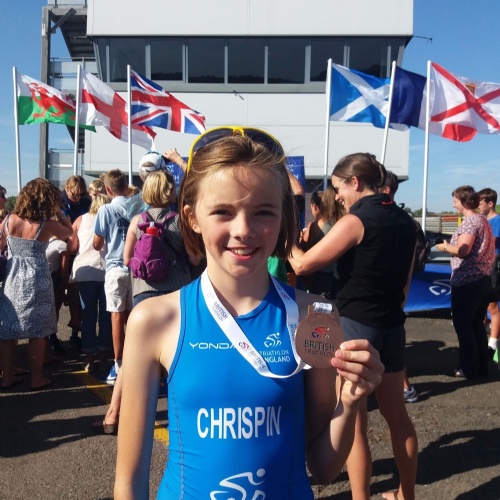 Year 8 student, Ameila Chrispin recently took part in the British Triathlon U20's Festival at Mallory Park.
Amelia was competing against 36 other athletes, after being selected to race for the Yorkshire Regional team.
The race began with the 200m swim, which saw Amelia leave the water in 15th position, an unexpected 20 seconds behind the first place athlete.
Amelia's mother Rachel Chrispin said:
"We learned after the race she had been pulled back by both ankles, which had hindered her progress – but hey that is open water racing!"
This setback did not phase Amelia, as she went in to the 5.9km technical bike section. By the time she had finished, she had managed to surpass ten of her opponents, and moved up to 5th position.
The final leg of the Triathlon was the 1200m run, and in the final 200m Amelia managed to move up to 3rd place – narrowly missing 2nd place by one second.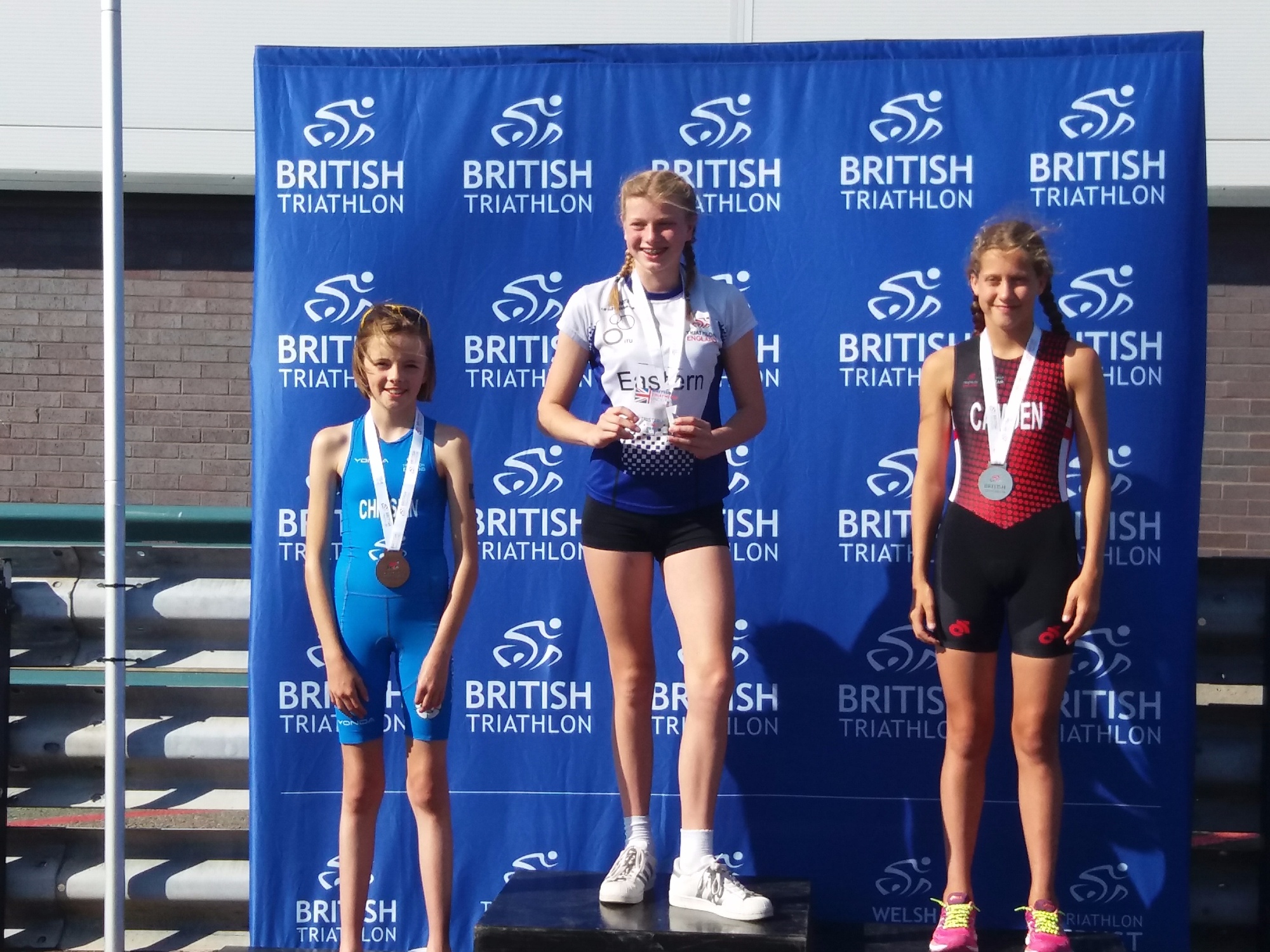 Her mother continued:
"Amelia was ecstatic to be shortly afterwards presented with her Great Britain Tristar 2 Bronze medal, a fantastic achievement! She now looks forward to the XC Season starting mid-September."
Well done Amelia!