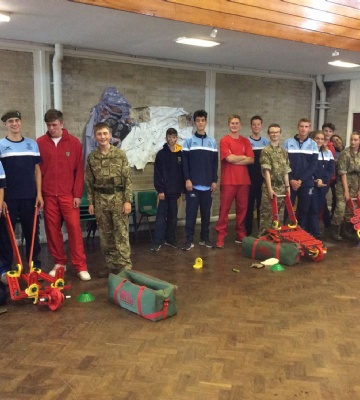 Year 10 and 11 cadets in the Army Section of the CCF were set the challenge to work in small teams to complete a 'Command Task' to test their cooperative teamwork skills.
They had to design and construct a wheelbarrow to transport First Aid supplies, using the MTa kits and their own ideas and imagination.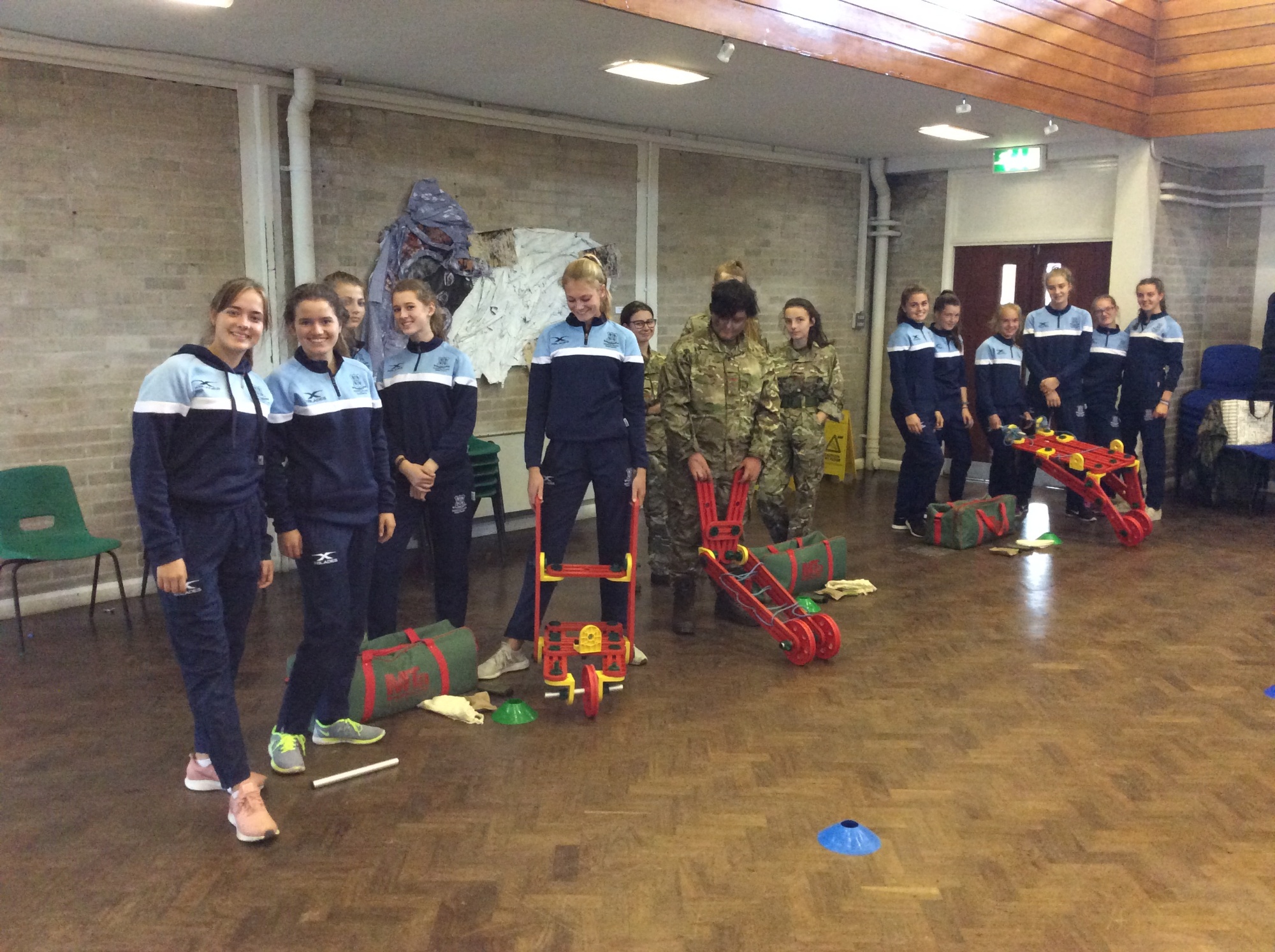 Once their wheel barrows were built, the teams tested out their designs to see which were the most rugged.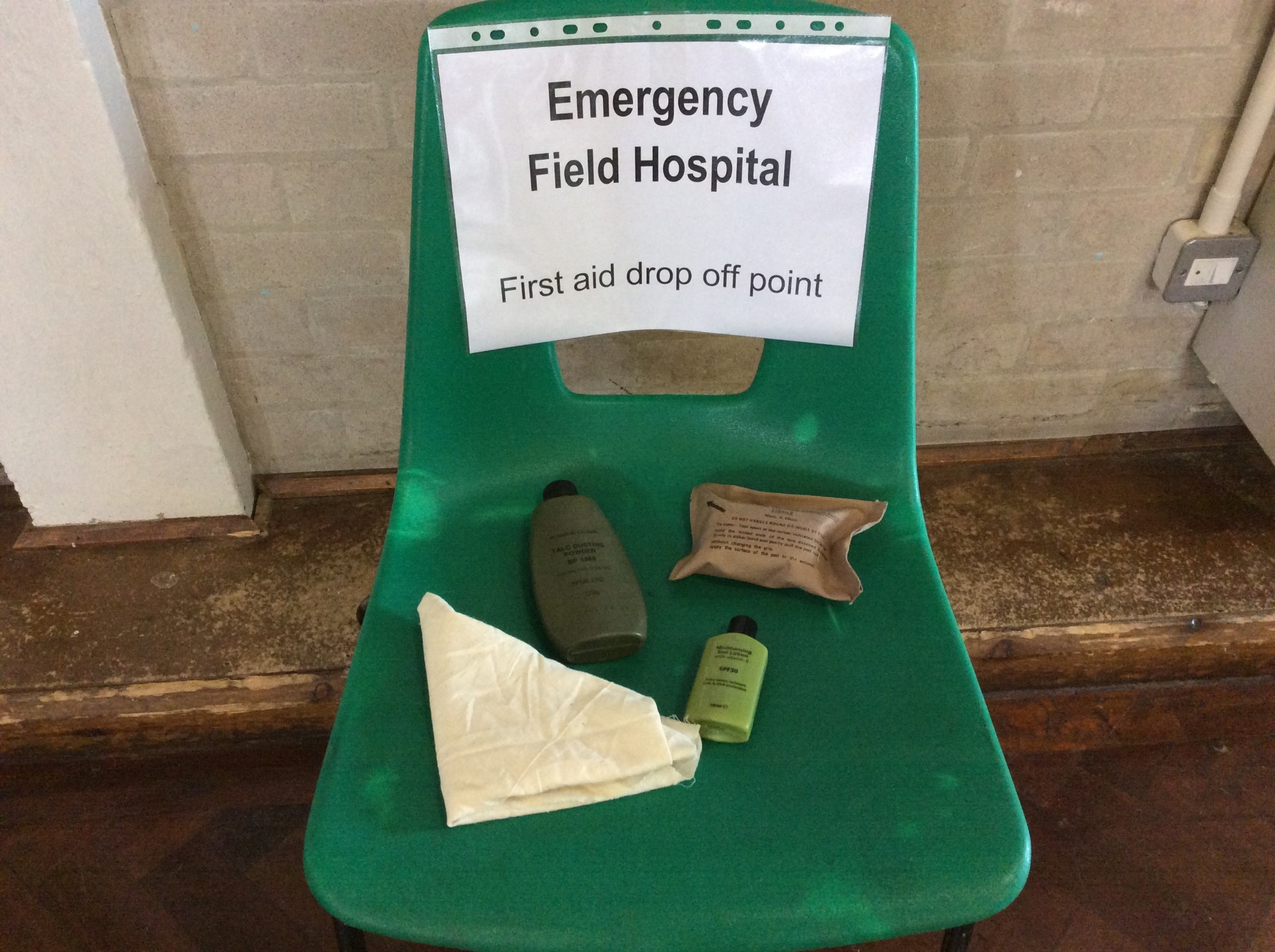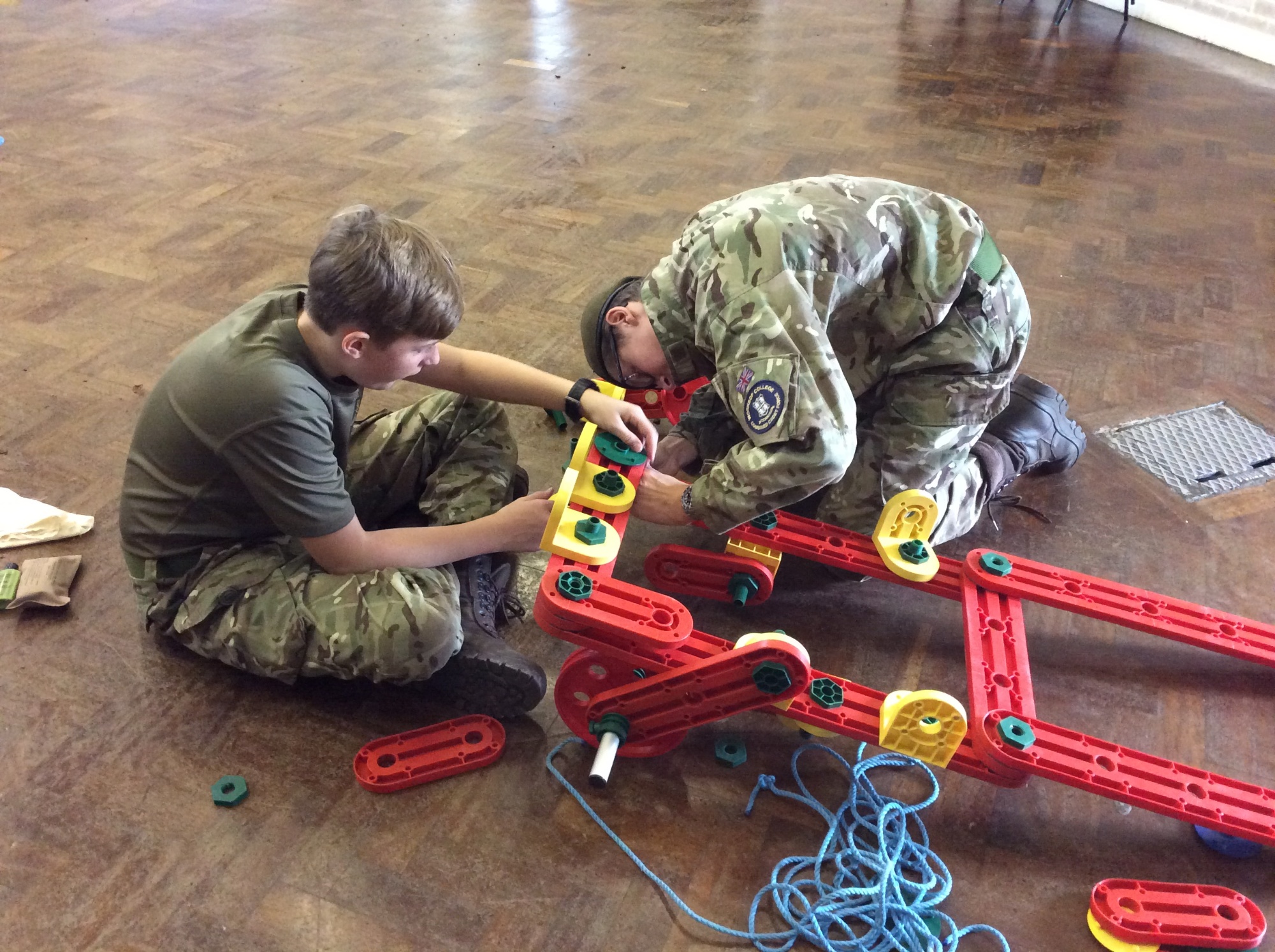 They raced against each other to transport the first aid supplies to the '"emergency field hospital" which could be reached over some rough terrain (a short obstacle course).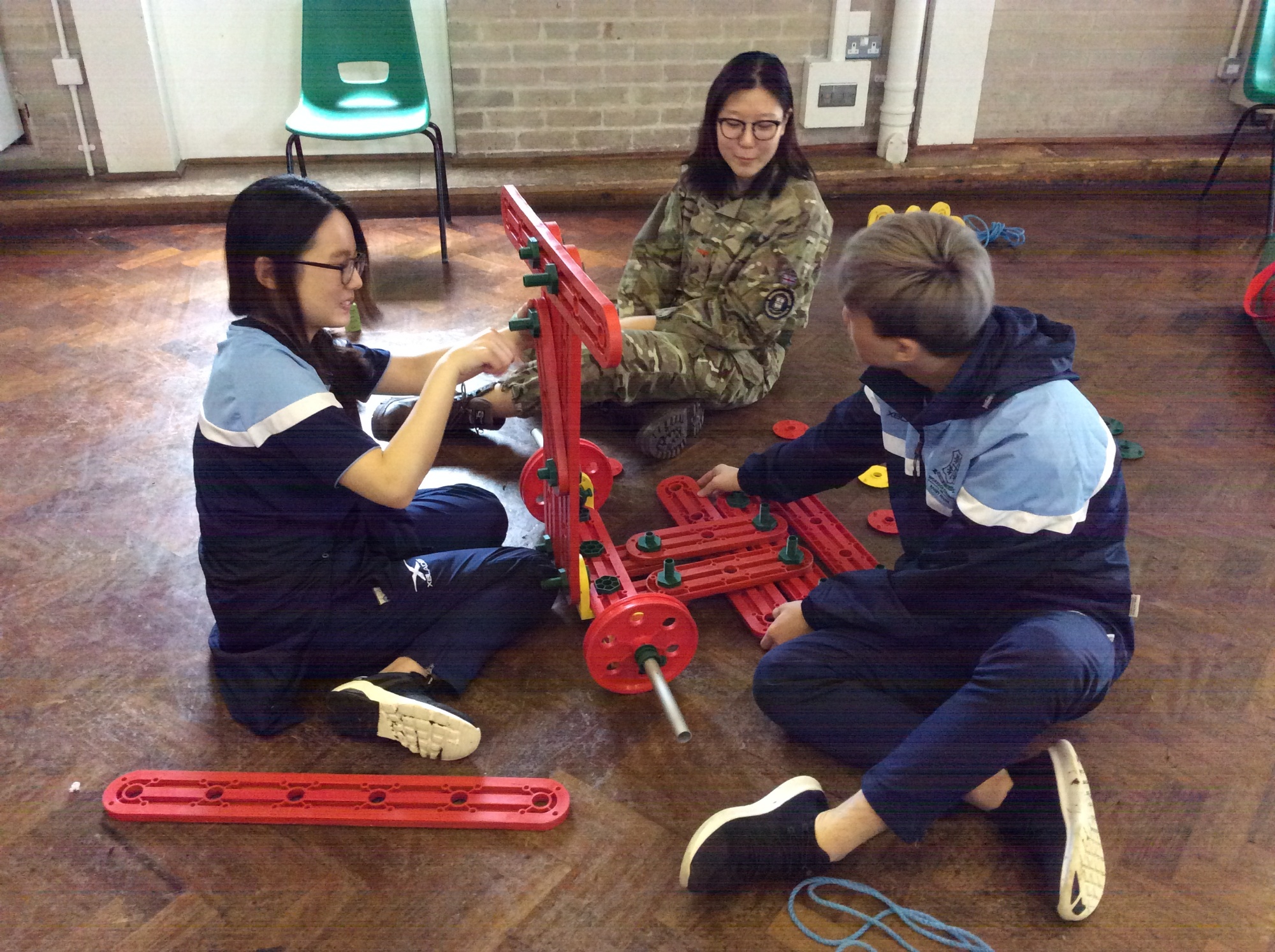 Teacher, Andrea Varney said:
"I was very impressed with the students perseverance, with what at first to them, seemed an almost impossible task! But with a little encouragement, lots of determination and a great deal of inspired designed ideas, they came up with an assortment of fabulous designs that survived the challenge."