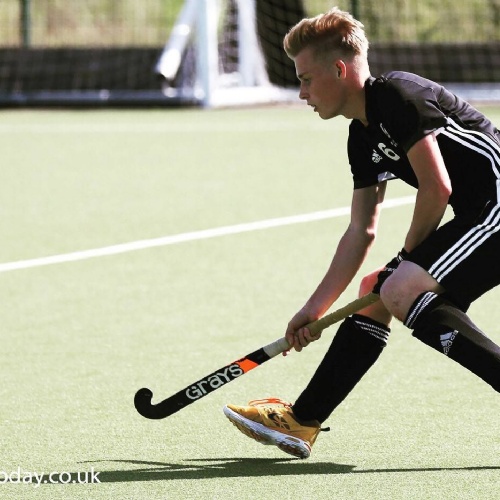 Ever wondered what being a Sports Scholar at Worksop College is like? Sixth Form student, Daniel West talks us through the process.
Compared to my previous school, Worksop College is great at recognising your achievements and showcasing them. Sports results are read out during Headmaster's assembly and sporting achievements are shared on school noticeboards, the school website and social media.
Worksop College has also supported the fact that I was selected to play and captain for the U16's England hockey team. When I joined the school I had a few people come up to me asking if I was the 'England hockey player' and I wouldn't know how they knew, but it feels better than people not knowing.
I didn't know where I wanted to go for Sixth Form or if I was going to go to college or not. I came for a look around a week after GCSE results day, and I loved how friendly the school was and that there were excellent hockey facilities.
I then went for an interview/meeting with the Headmaster. I was very nervous at the time but there was nothing to worry about, the Headmaster, Mr Horgan, asked me some questions about myself.
"After the meeting, I received a letter in the post letting me know that I had been awarded a scholarship.
At A-level, I chose to do Biology, Business and PE. Biology is definitely the hardest subject I've taken, however, I still enjoy the subject because it challenges me. Business is enjoyable because I get to understand how businesses work and how they can develop, I would like to pursue business management at University. PE is probably my favourite subject because I enjoy all the topics which we cover in the course.
Offered from Year 7 onwards, our scholarships programme recognises gifted pupils who show significant talent across Academia, Sport, Music or Art.
Come to our Scholarships Information Morning and you can expect a tour of our school, an opportunity to talk about the assessment process and to find out about the expectations of a Worksop College scholar.
Our Admissions Team will also be on-hand to answer questions about our transition programme, admissions process and anything else you might need to know about joining our school.
Sign up for our Scholarships Information Morning below.