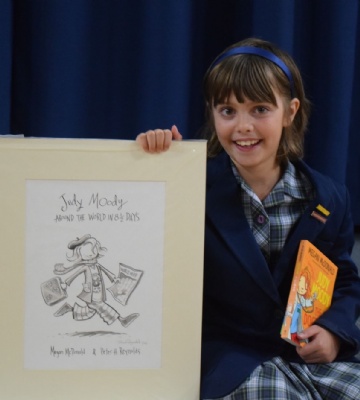 Year 4 student, Eliza Simpson has won a UK based writing competition.
The National Literacy Trust and Walker Books promoted the 'Judy Moody' writing competition, open to all UK pupils aged between 7 and 11 years old.
Eliza enjoys creative writing and was looking to enter a competition before the summer holidays.
Children had to create a story, based on the 'worst thing ever', the 'best thing ever' or the 'funniest thing ever'.
Entries had to be completely original and no longer than 500 words.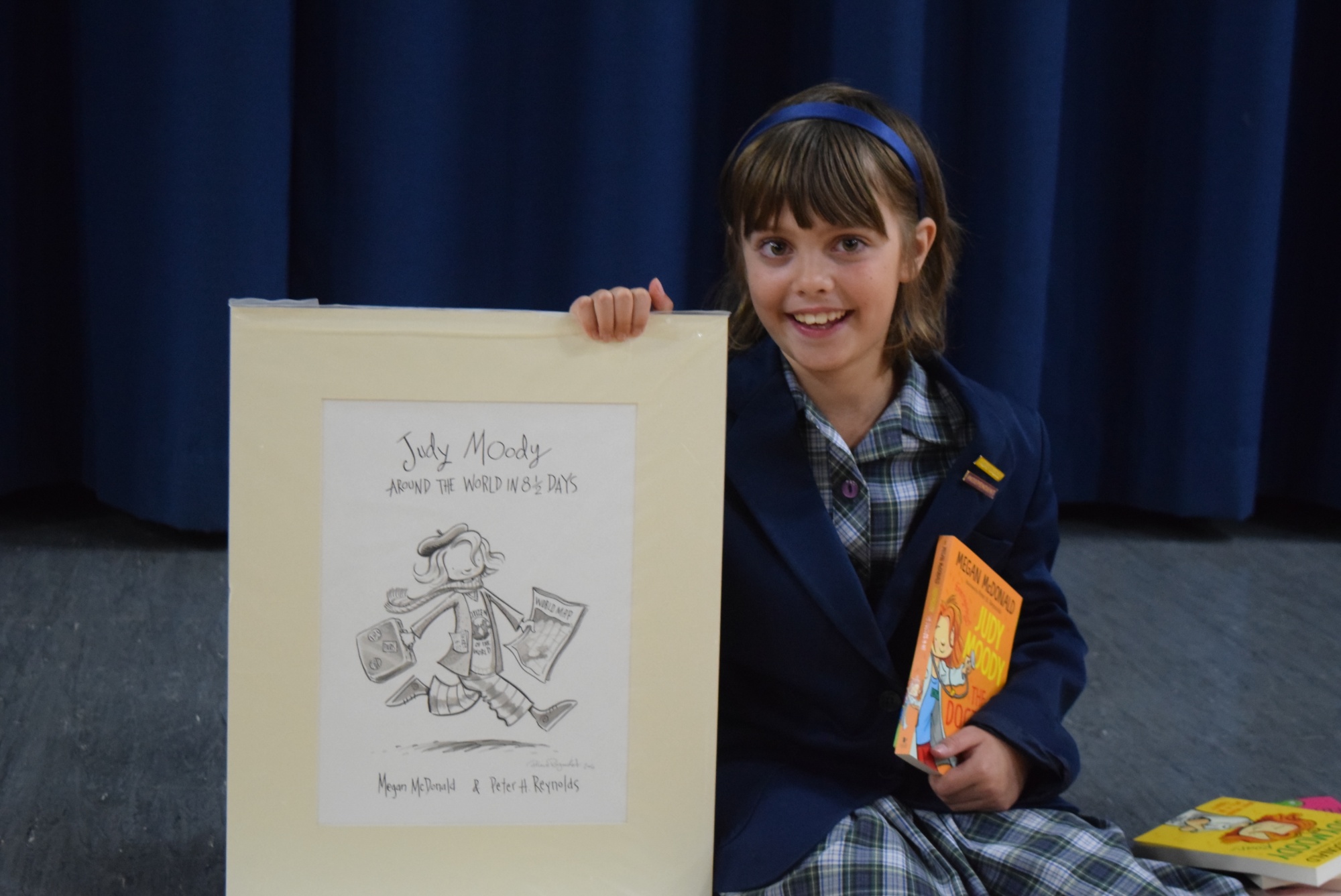 Eliza thought long and hard about her story and chose to write, 'There's a snake in the class!', a story about Harry Bloomsdale – not 'Harriet', who lives with her mother, two pampered poodles and her pet snake, Fang.
Harry is frustrated by her teacher Miss Teresa Green (trees-are-green) who never smiles and threatens Harrieta, oops, Harry, with a poor parents' evening report, so Harry plays the best prank ever…
Copies of the story are in the school library for other Ranby House pupils to enjoy and read a great example of a winning entry.
Eliza was presented a set of Judy Moody books, an original artwork from the illustrator Peter H Reynolds and £50 in book vouchers by the Headmaster in Ranby's Celebration Assembly.
Headmaster, David Thorpe said:
"We are all very proud of Eliza and her wonderful creativity in her writing. She has inspired others to write and is already creating her next competition entry."
A great end to the first week for Mr Thorpe.
Well done Eliza!