Week one of our Family Fitness Fundraiser got off to a cracking start, with students, parents and staff all participating in the first week of challenges.
This week's challenge was aimed at strength and conditioning training on the rowers. Students were placed in small teams and challenged to row a set distance between them, with each student rowing a set distance at a time.
Led by Sports Performance Director Chris Plume, our students took on the challenge like true pros and there was a great sense of team comradery. Chris carefully explained both the technique and benefits rowing can bring to your health, and it was great to see so many actively taking part.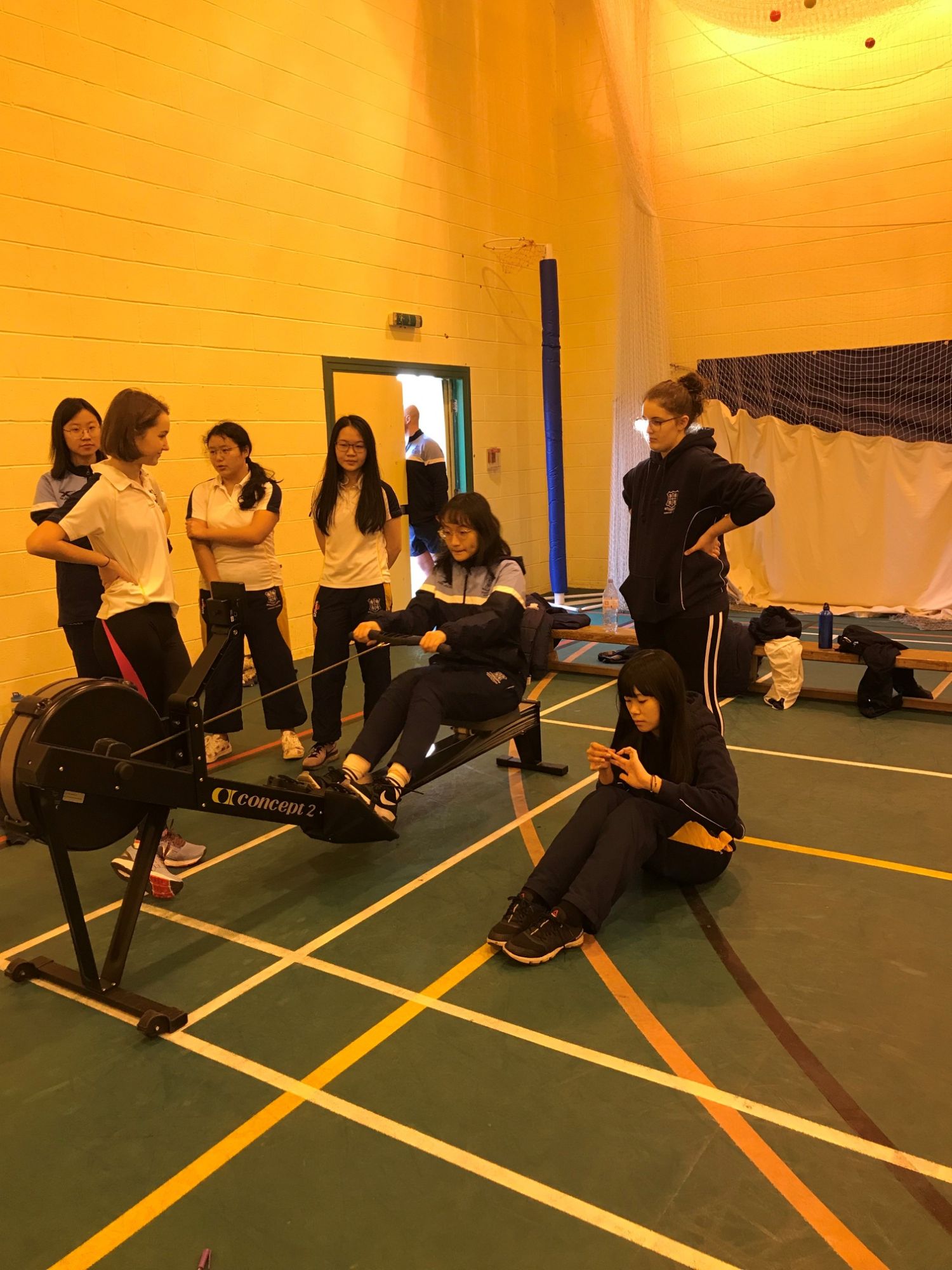 Wednesday saw the first of our focused challenges aimed at staff, students and parents. Two rowing machines were set up in the ante-hall and the challenge was to see how far you could row in x3 30 second efforts (30 second rest between each).
Alumni Relations Officer, Lucy Smithson said:
"It may sound relatively easy, but I think it is fair to say from the faces of those who took part, it wasn't! As anyone who rows knows, it's all in the technique, and there was certainly a lot less technique by the time most got to their third effort!"
There was a great buzz as people cheered each other on, with everyone pushing themselves as far as they could go. Special mention to parent Mrs Booth, who jumped on the rower and put in a strong effort, despite being in her heeled boots!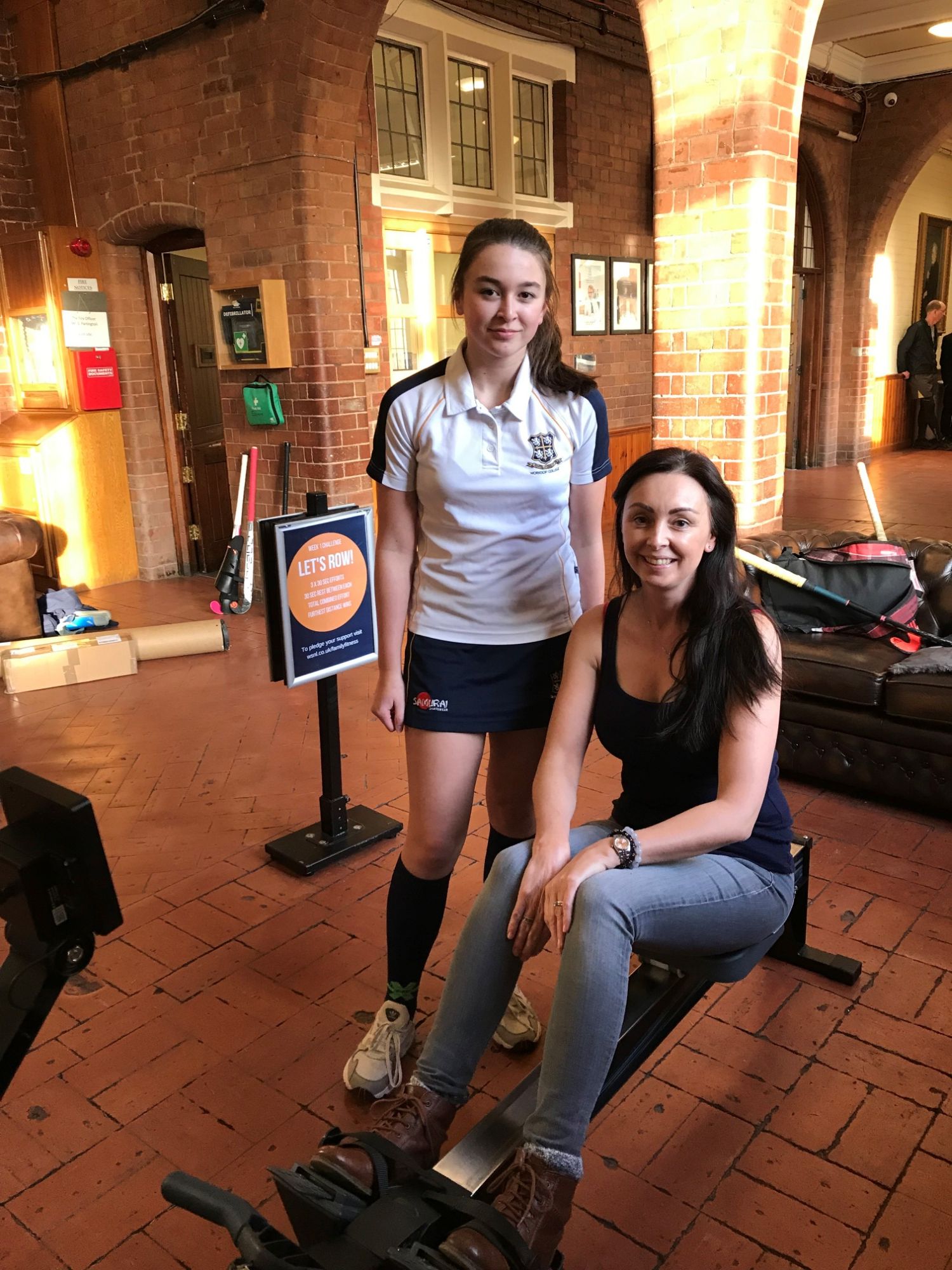 As the first week draws to a close, there is still time to get your heart pumping this week; the first family session will take place today with circuits at 6pm, followed by an open gym session for parents on Saturday morning after drop-off at 8.30am.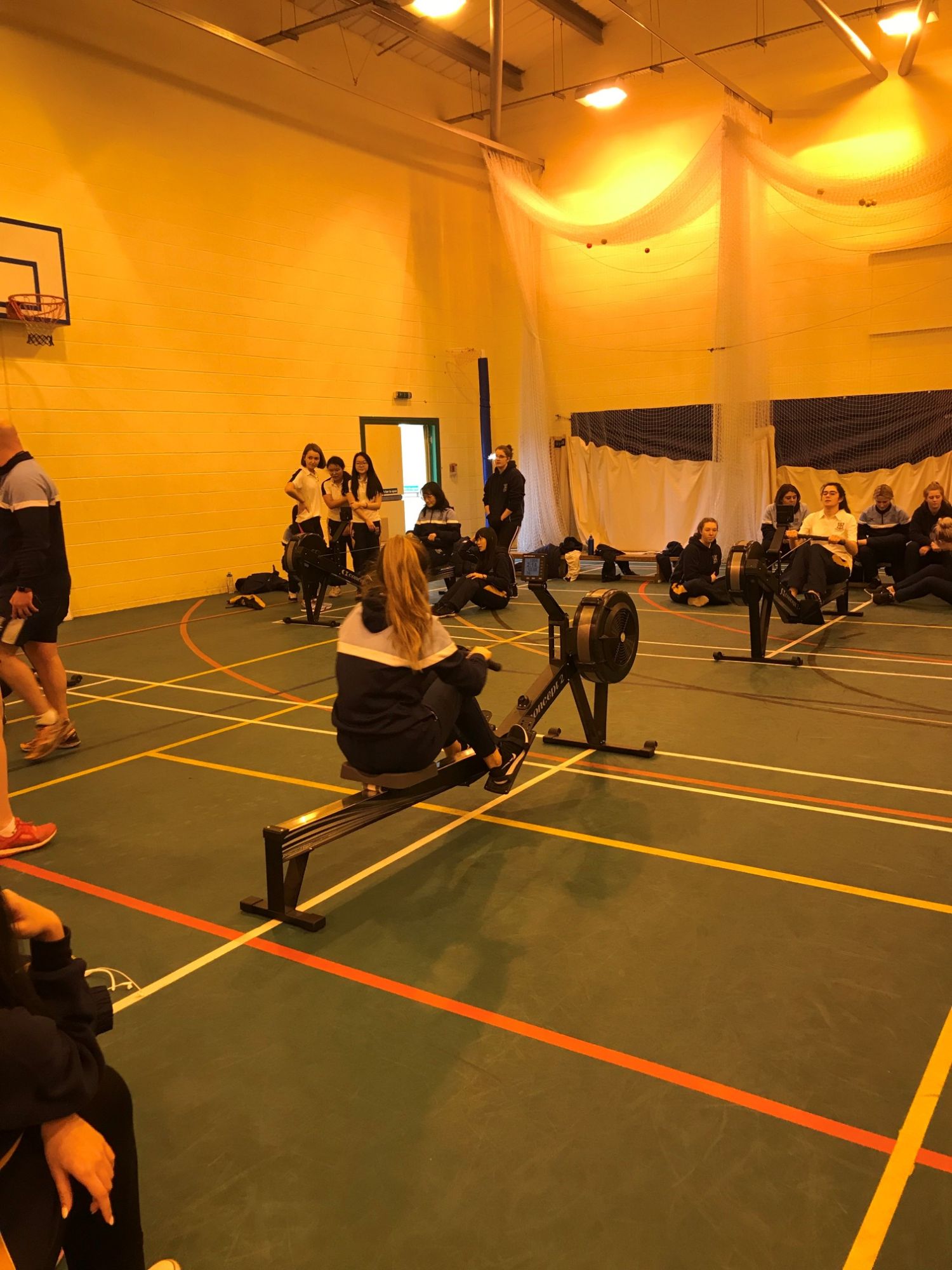 The Family Fitness Fundraiser aims to raise money for the development of a new multi-purpose gym; a facility that will have an impact on generations of students for years to come. To recognise the efforts of everyone who helps us reach our target, we are inviting all participants to have their name on our legacy wall within the gym for every £25 pledged.
Parents will need to pledge their family's support by clicking here and pledges will be added to termly bills.
Sports Performance Director, Chris Plume said:

"As we head in to week two of the fundraiser, it would be great to see as many of you as possible 'having a go'; it's a great way of getting active and starting good habits for 2019."
Here is what week 2 looks like: