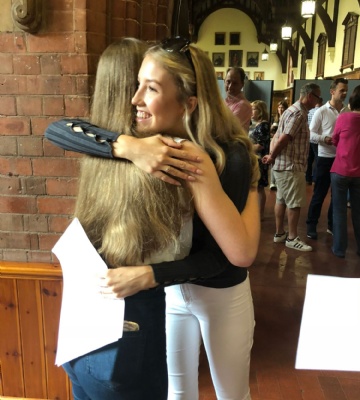 The celebrations continued today as our GCSE students received their results.
The recent overhaul of the GCSE system has seen a shift from the traditional A*- G grading to a numerical system from 9 (highest) to 1.
In 2017, the new grading system was introduced in three subjects: Maths, English Language, and English Literature. This summer, another 20 subjects have transferred over to the 9 to 1 grading, with most others following in 2019.
It is designed to give more differentiation at the top end of the scale, with grade 9 pitched above an A* in the old system.
As well as overhauling the grading system, the content and scope of the exams themselves have been made much tougher, with entrants sitting between 20 and 25 papers on average.
New GCSE grading system
Overall, students have achieved a 97% pass rate and a pass rate of 83% on the highest grades.
Joseph Lippitt had reason to celebrate after receiving two A*s, one A, and six 9s.
Joe said:
"I woke up at 6:00am to check my results online and was shocked when I saw the grades as I wasn't expecting to do so well. I didn't know what to think at first and just sat there letting it sink in. I have been nervous leading up to results day as it has been a tough year."
Sarah Handley from Dinnington, who joined us three years ago, couldn't believe her results after achieving two A*s, one A, four 9s, one 8 and one 7.
"When I opened my results the first thing I saw were all the 9s – I was totally overwhelmed as I thought I would only get one! I'm so happy; my results are definitely better than I expected. I found the exams hard, so to say I have come out with these results is fantastic."

Sarah will go on to study Chemistry, Maths and Biology at A-level.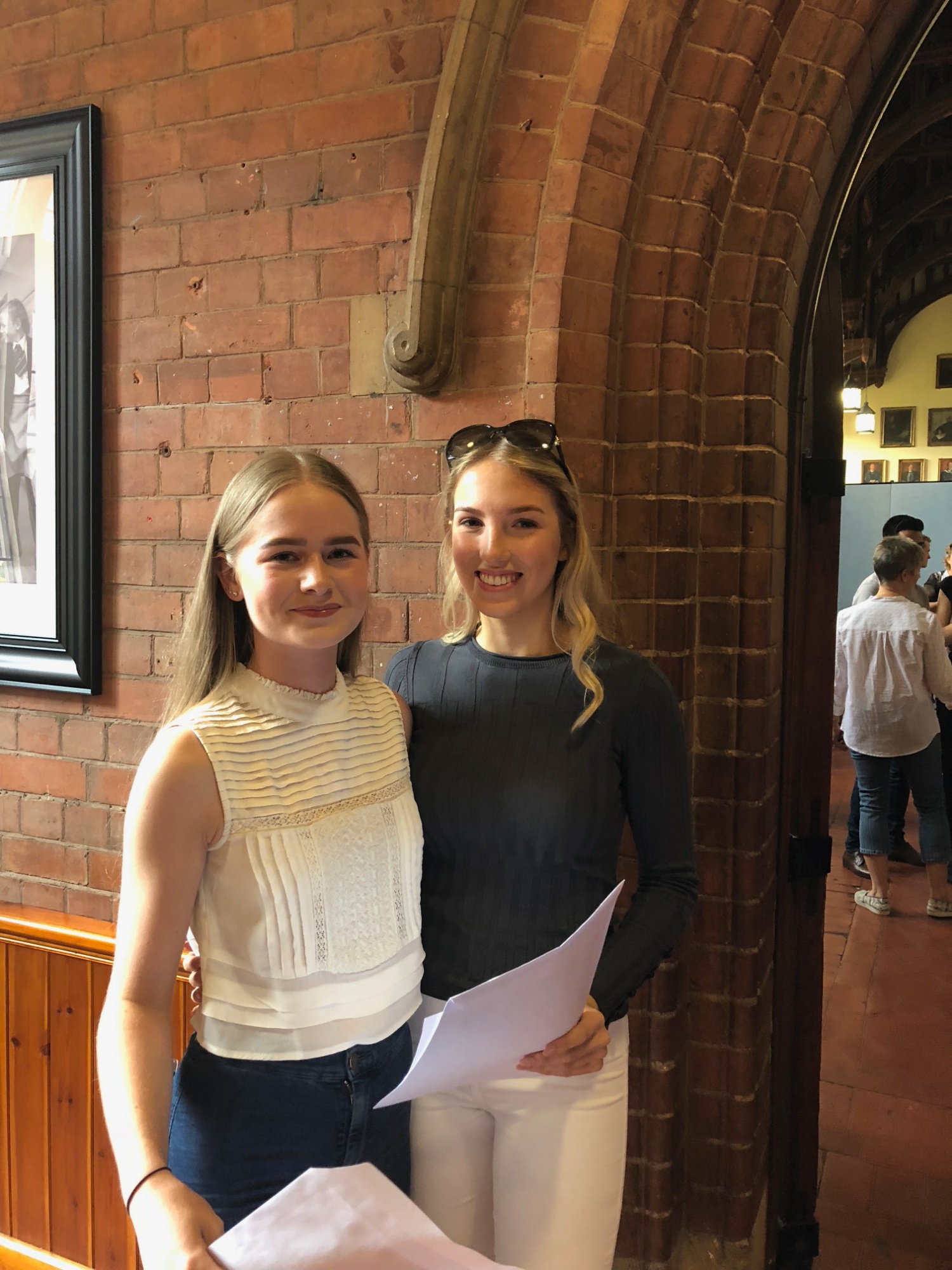 The hard-work and dedication paid off for Lauren Shuker from Worksop, who achieved two A*s, one A, three 9s and three 8s.
"I'm really shocked with the results I achieved! I wasn't expecting to get the grades I did but I put a lot of revision in so all the hard work has been worth it."

Lauren is still undecided but hopes to study History, Geography and Spanish at A-level.
Eleanor Smith, from Sutton-on-Trent is in a celebratory mood, after receiving one A*, one A, four 9s, two 8s and one 6.
Eleanor said,
"I was very surprised when I opened my results, at first I thought I had been given someone else's as I was expecting to get sixes and sevens! It feels pretty amazing and to be honest it hasn't quite sunk in yet – it's made all the revision worth it. I'm going on to study Biology, Chemistry and Maths and I'm really looking forward to the new opportunities in Sixth Form."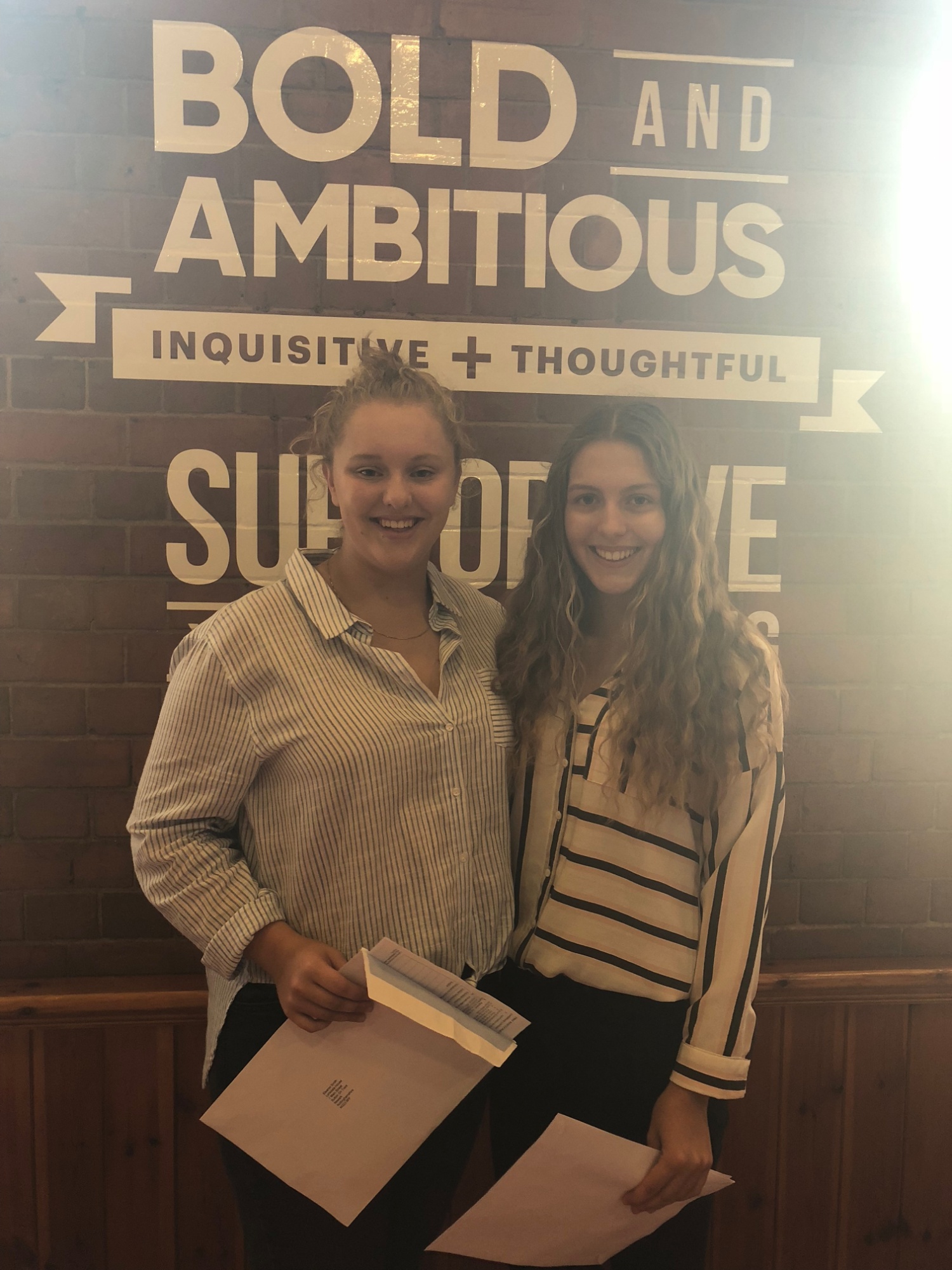 Amelia Bayston from Doncaster, was ecstatic with her results, as she discovered she had received two As, one 9, two 8s, two 7s and one 6.
"It was just such an amazing feeling when I opened my results, and the grades were better than I had expected. I was up at 5:30am ready for when the results went live online at 7am and kept on continually pressing refresh until they appeared! I'm really excited to be heading on to Sixth Form and looking forward to having less subjects to focus on now."

Amelia will go on to study Biology, Chemistry and Maths at A-level.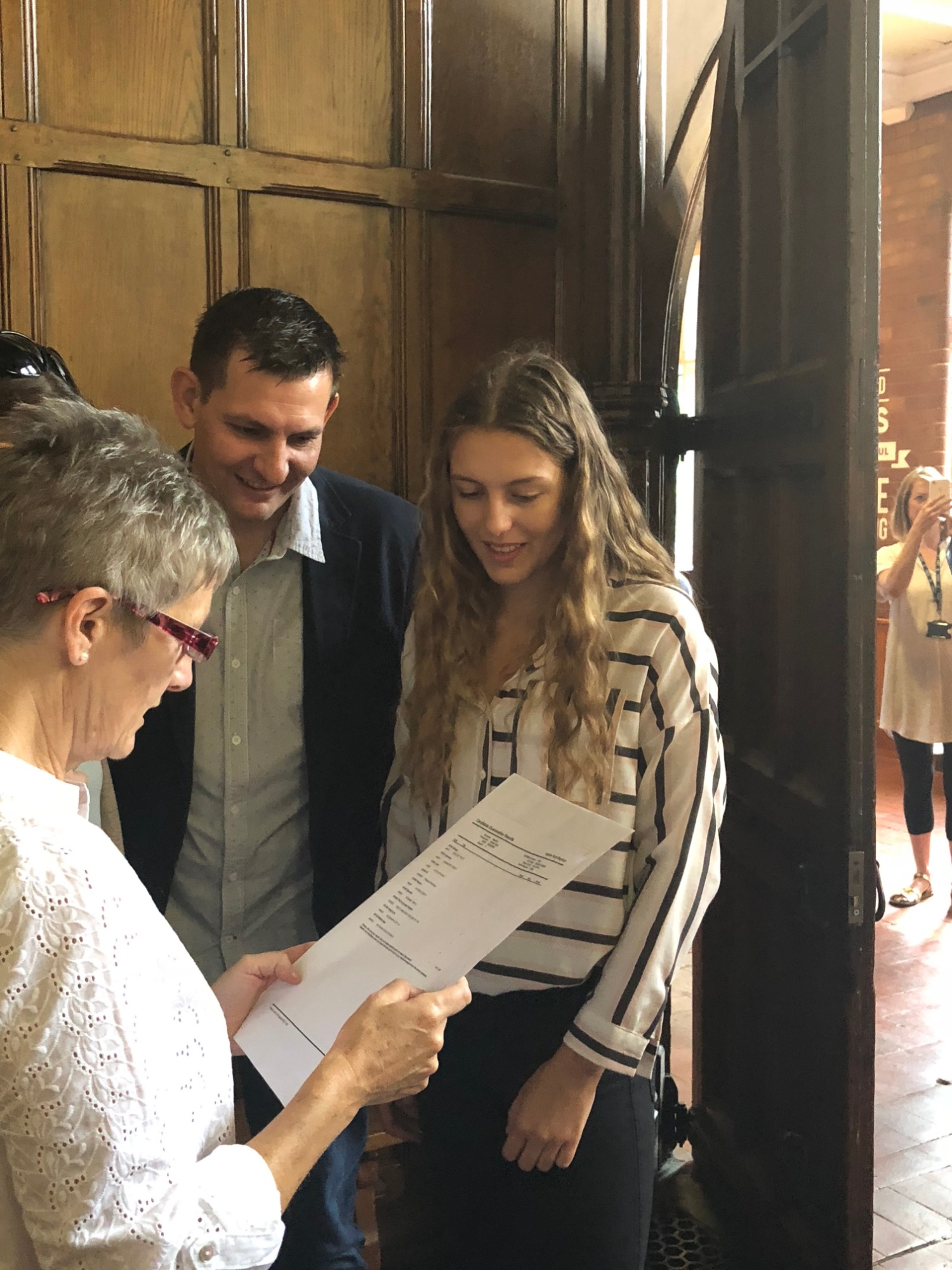 Mathilda Lopuszanski, who joined us from Germany at the beginning of Year 11 was the proud recipient of two As, one B, two Cs and four 9s.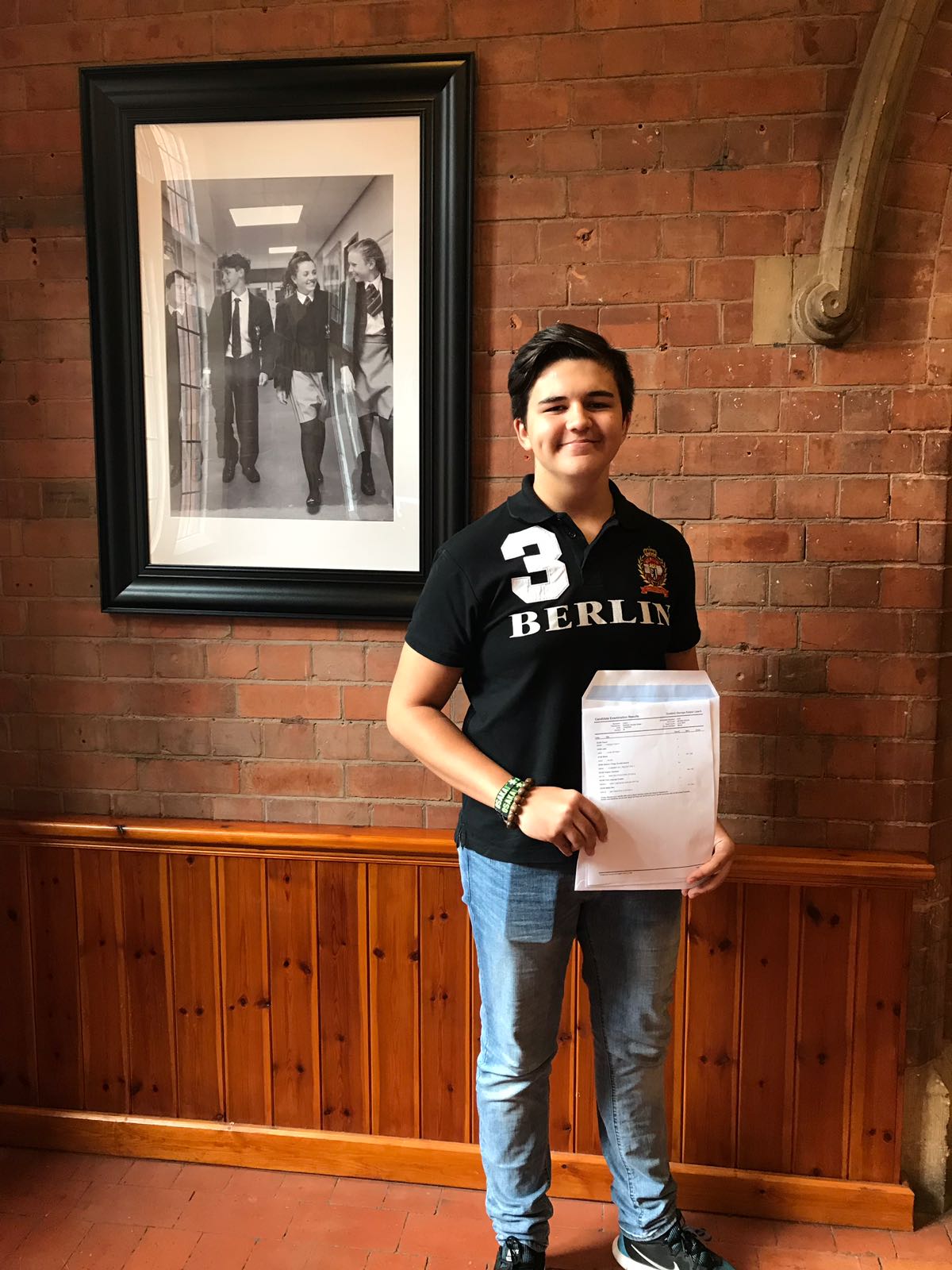 Another stand-out pupil was Imogen Munday from Retford, who joined in the summer term of Year 10. Imogen received three As, three 9s and three 8s. Imogen will be studying Biology, French and Maths at A-level.
"When I found out my results I felt very relieved!"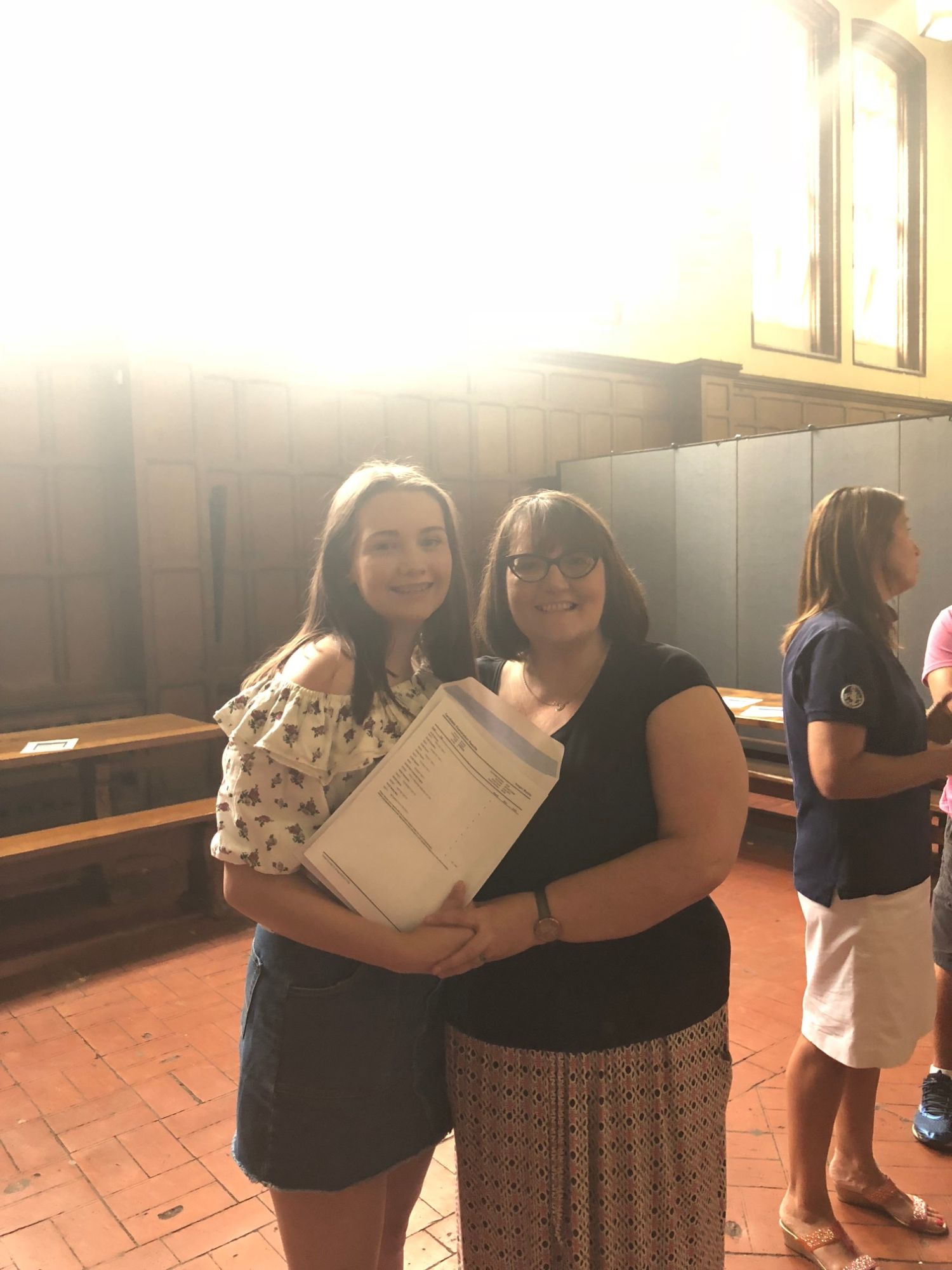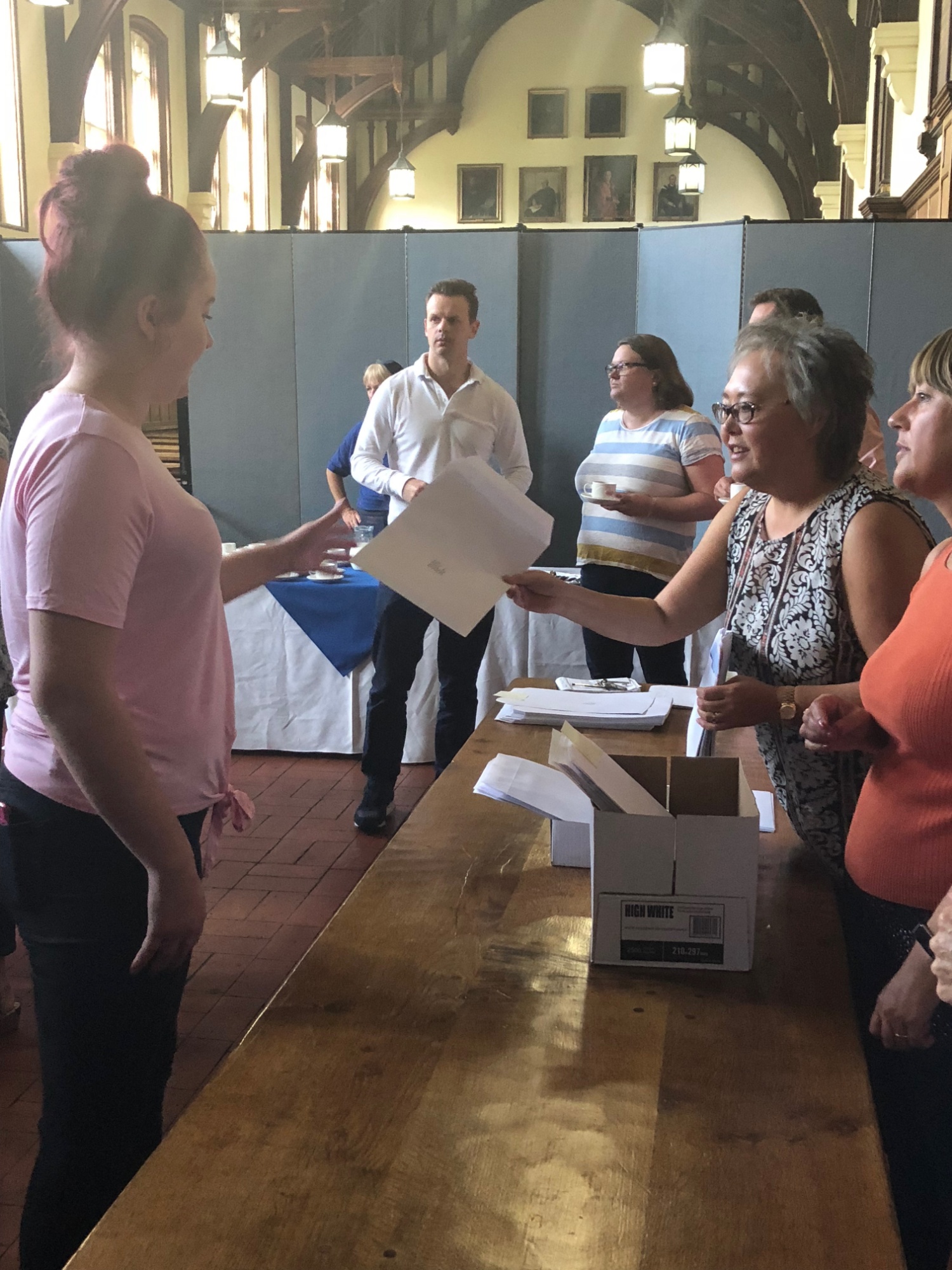 Christian Beaumont was happy with his results,
"I'm really happy with the grades I achieved today – better than I expected! I was really surprised with my 7 in Spanish and two 6s in Science."

Christian will go on to study PE, Spanish and Maths and hopes to pursue a career in either sport or aviation.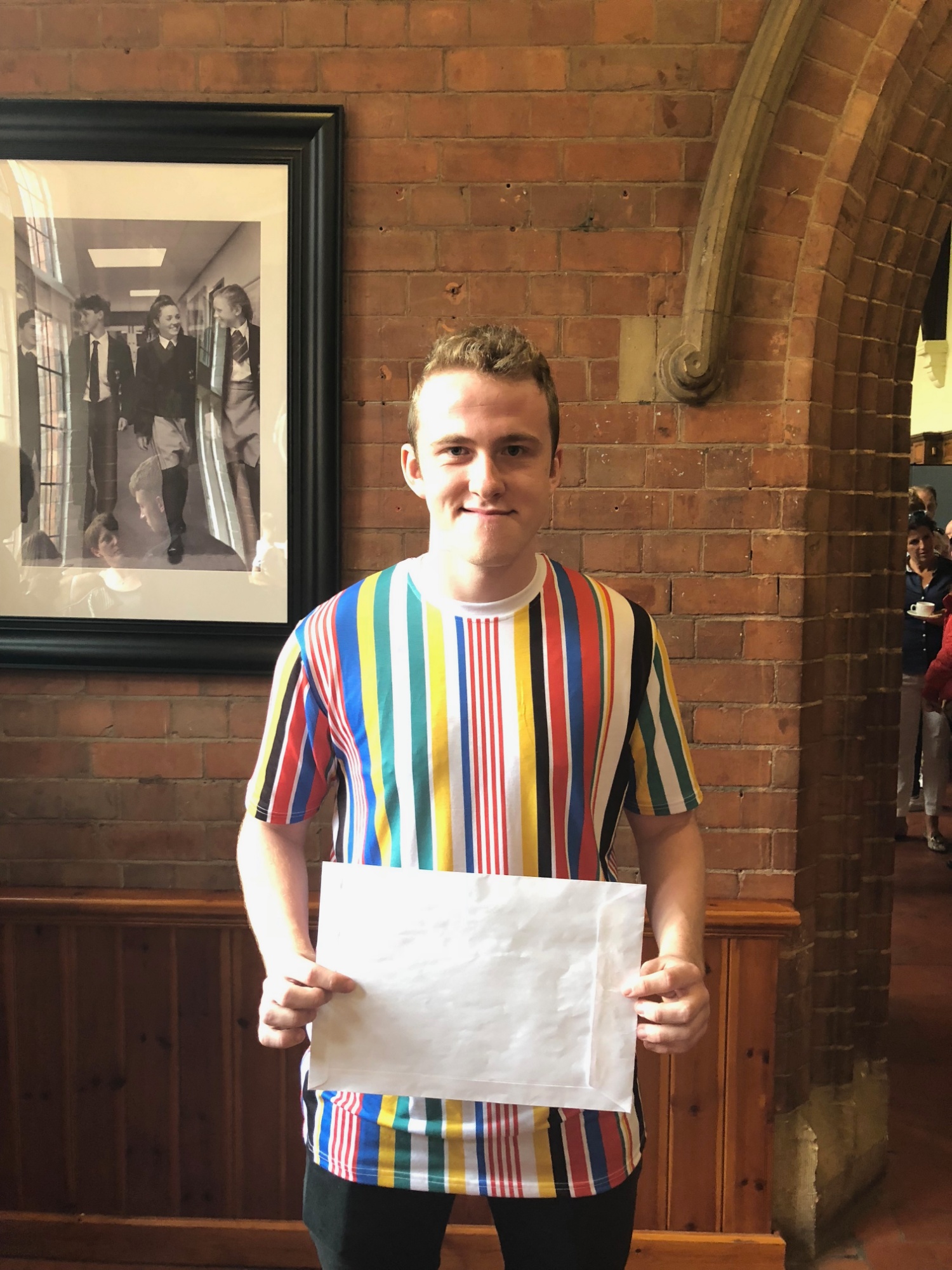 Headmistress, Clare Tilley said:
"I am really proud of all our GCSE students, this has been a nerve-wracking time for all our pupils - as well as staff and parents. The new grading system has had an impact on results nationally, but our students have performed exceptionally well. I am proud of students for their hard-work and our staff for their dedication and ongoing support. I wish all our students luck in the next stage of their education."
We are an academically non-selective school, priding ourself on 'value-added' and the progress that pupils make – regardless of the level at which a student enters the school.
Find out more about joining us, get in touch with our Admissions Team on 01909 537100, email admissions@wsnl.co.uk