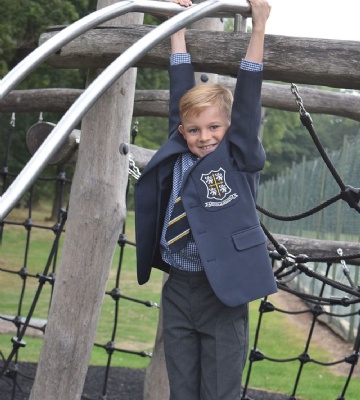 Newly-appointed Head of Ranby House, David Thorpe believes Ranby's approach to teaching and specifically, 'Growth Mindset' is what helps create confident, happy and successful learners.
"Our students have a real desire to learn, he says. "Pupils are very proud of their school and all the opportunities we provide. This is down to the hard work, imagination and care from all our staff, who support all our children throughout their learning journey and reinforce our Growth Mindset approach."
Year 4 pupil, Joseph, started at Ranby House at the beginning of September and since then has 'grown in confidence', says his mum, Marion.
"Joseph has transformed in to a happy confident boy who loves getting up for school every day!"
She continued: "He comes home so excited about everything he has done that day".
With small class sizes, specialist teachers and a host of extra-curricular opportunities, Ranby House's curriculum is based around 'Growth Mindset'.
What is Growth Mindset?
A growth mindset focuses on the process, the strategy, the amount of effort and choices instead (i.e. this piece of writing is much stronger than your last piece as I can see you have worked hard to improve your use of verbs and adjectives from the last piece).

With a growth mindset approach to learning, children start taking greater risks. This is encouraged and, in turn, leads them to 'fail successfully' more often – developing a 'bounce-back' ability and ultimately driving them to better themselves.
Couple that with the fact that our students do not sit SATs, means that more time is spent measuring each child as a whole.
David sums this up:
"Pupils at Ranby House have amazing facilities and opportunities throughout their time here to be pushed out of their comfort zone, try something new, deal with failure in a positive way and celebrate each other's success."