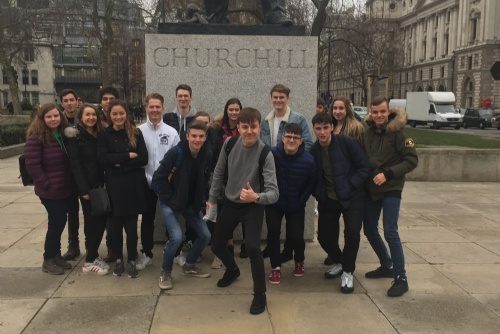 On Monday our Sixth Form Historians visited the Houses of Parliament.
The group were shown an excellent documentary on the history of Parliament, before a knowledgeable guide gave them a walking tour of the buildings, taking in the House of Commons and the House of Lords, as well as the lobby, familiar to many as the site of the television news reports.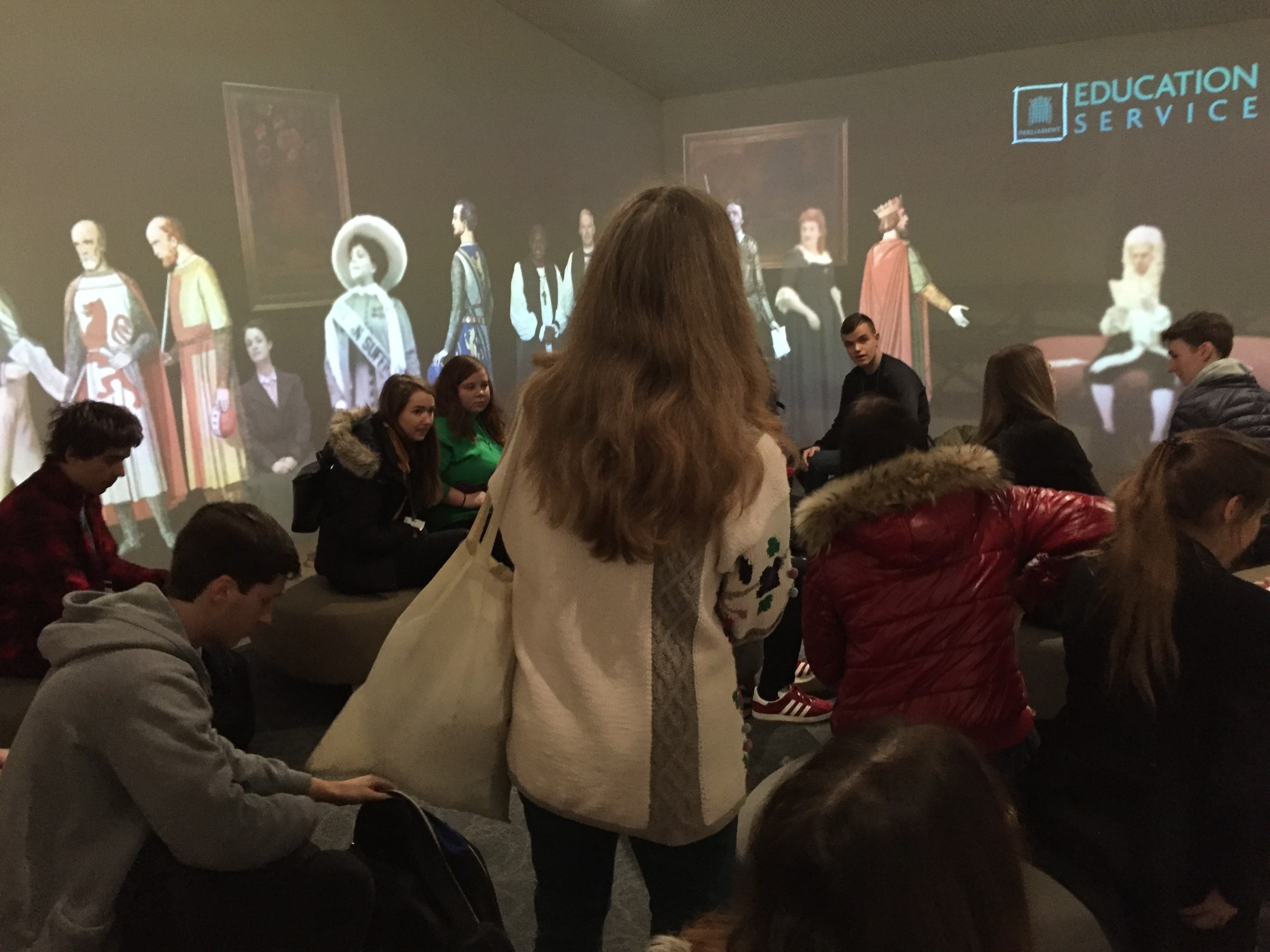 A short walk across Parliament Square to the Cabinet War rooms followed, where the students were able to see first-hand the claustrophobic, subterranean environment from which Churchill directed the war effort from 1940.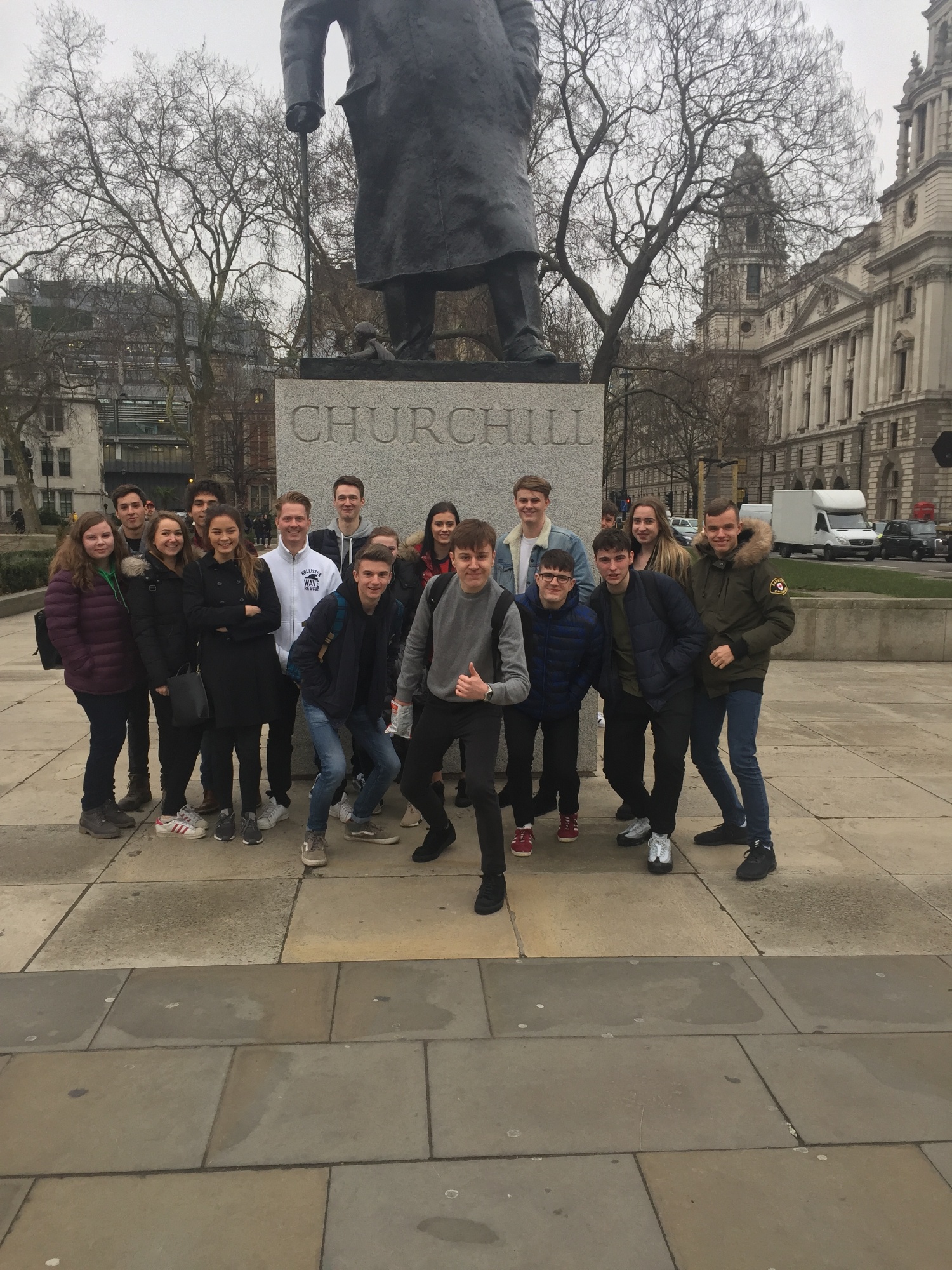 In between, time was found for a quick pose with the statue of the great man himself, sculpted by Old Worksopian, Ivor Roberts Jones.