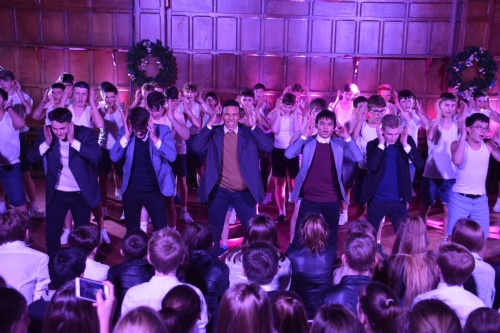 In the run-up to Christmas and end of the term, Houses have been planning and practising their singing, dance moves and coordination to orchestrate a choreographed routine to the music of their choice – and our pupils didn't disappoint!
Held in the Great Hall, which earlier in the day held a 'Poverty Lunch', with students and staff enjoying a hearty soup and bread roll, with the money saved on catering donated to Bassetlaw Food Bank, Chaplain Paul Finlinson said:
"At this festive time, this is just our small way of supporting the excellent work of this local charity. Care for others is fundamental to the ethos of our school - we have supported the Bassetlaw Food Bank in our harvest-giving this year - as well as today, and by donating the proceeds from our collection following our chapel service on Sunday."
Earlier in the day, the Houses had a dress rehearsal before the big night, with Deputy Head of Pastoral Care, Clare Tilley and Deputy Head of Academic, Tim Halsall offering final advice and improvements to the pupils.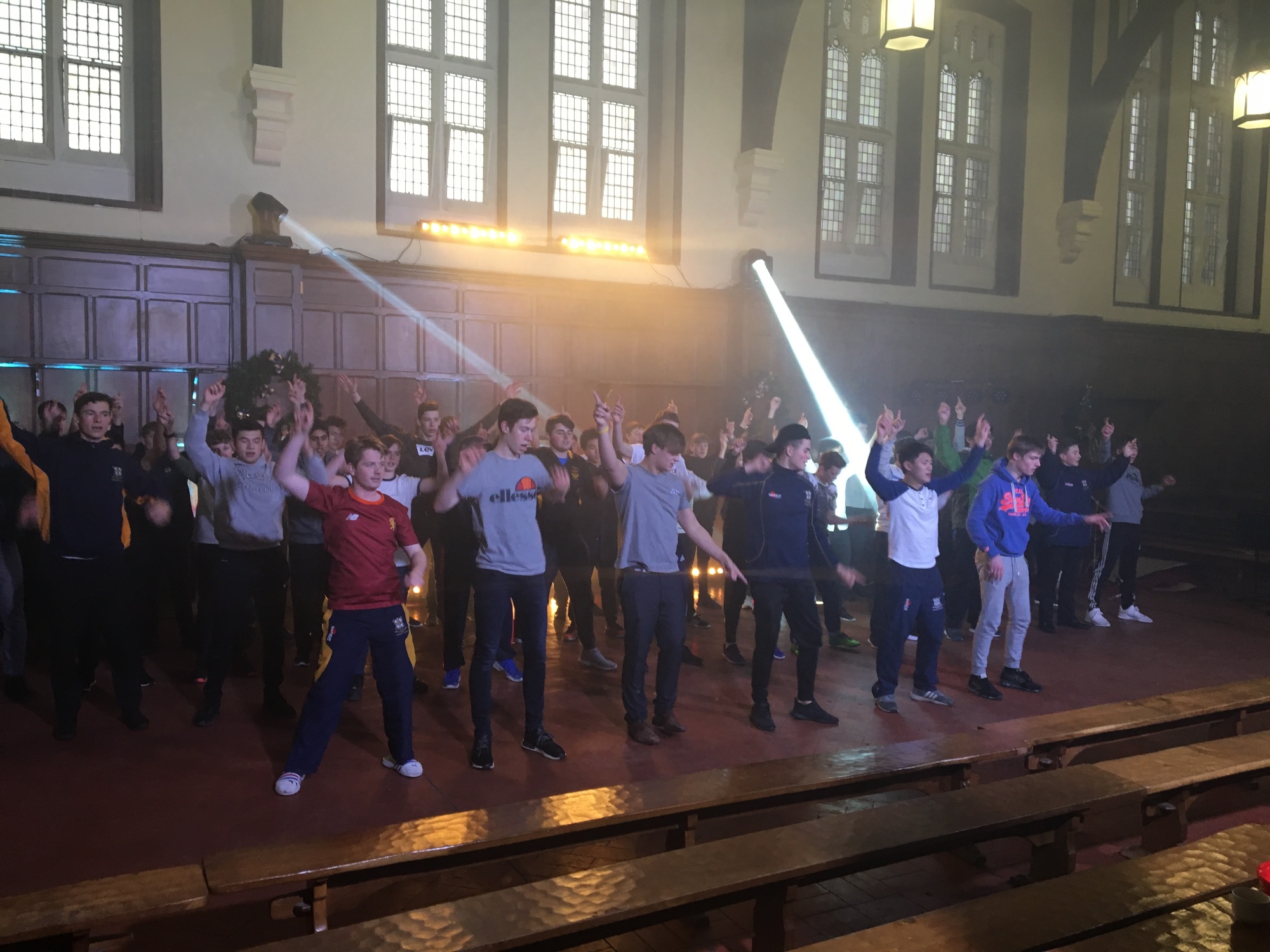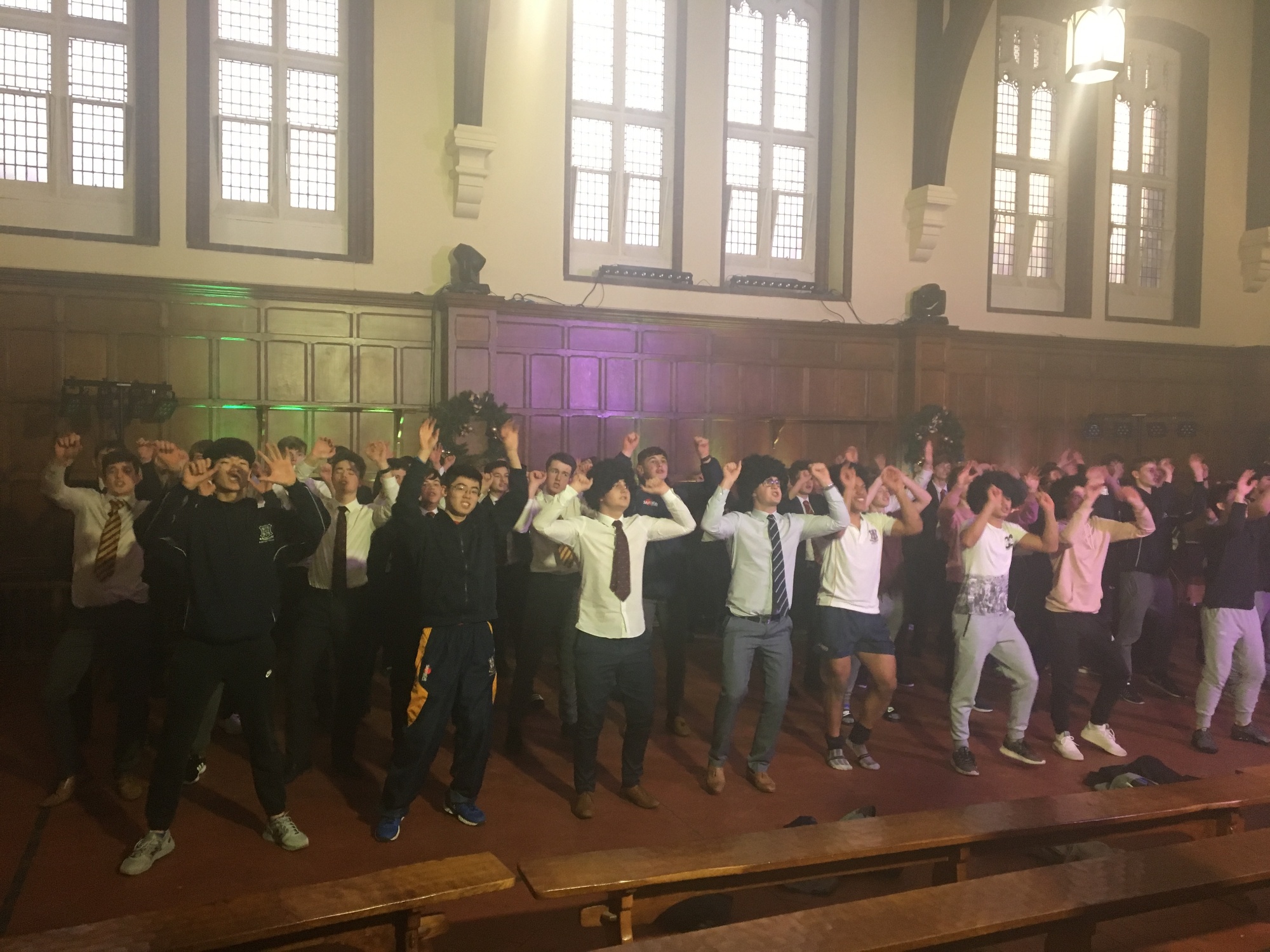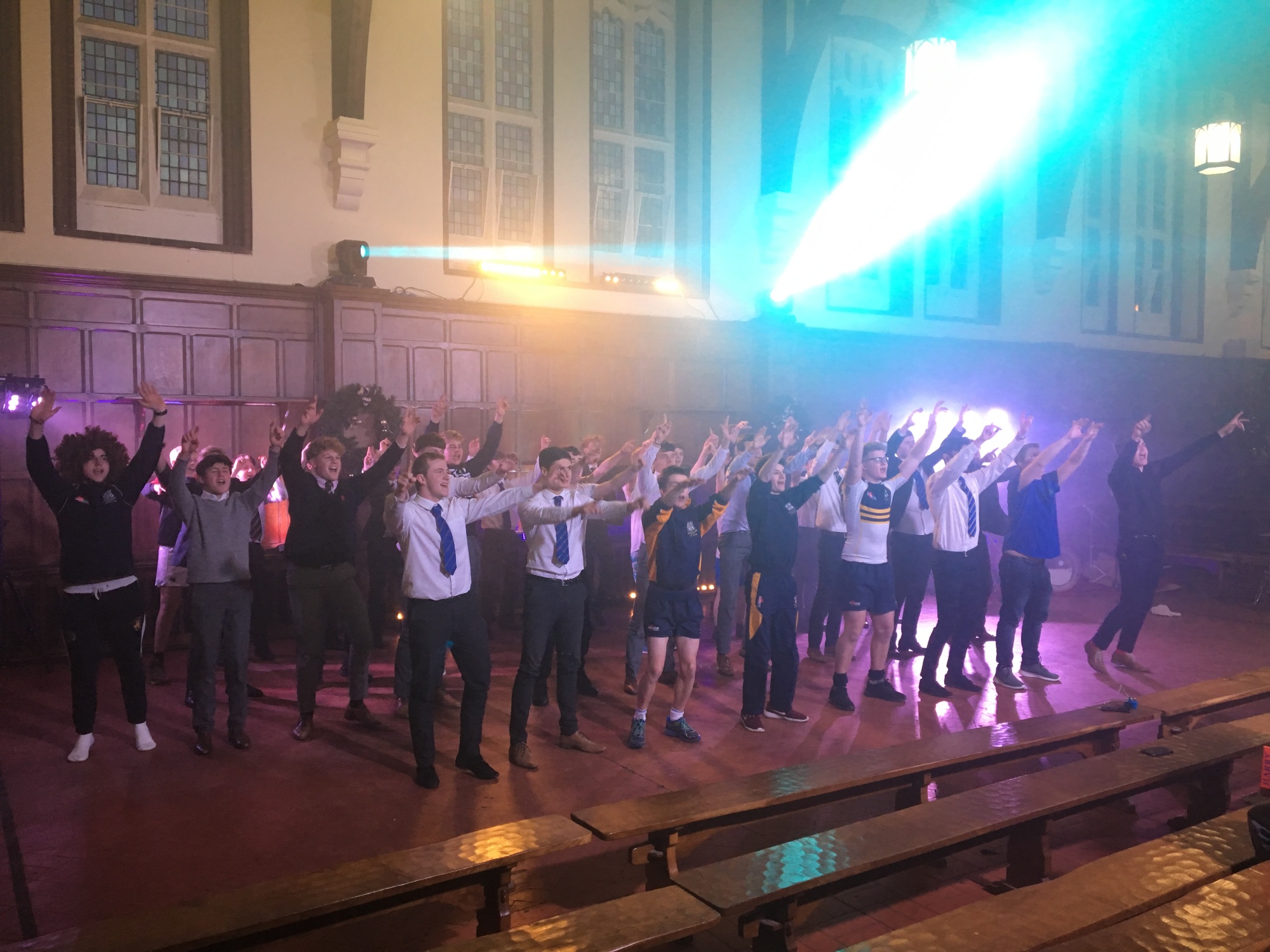 "There is something special about Mason and house song. We have a tendency to leave it pretty much to the last few days!
clemens roettgen, sixth form
He continued:
"Realistically we started thinking about the song after the second Exeat weekend. But we actually just started to really get into practice after the Upper Sixth Form and Year 11s finished their mocks. In Mason, the Prefect Team created a long list of what we thought would be good. We then narrowed it down to two songs and had a vote in the house."
The evening began with School House performing a rendition of Dolly Parton's '9 to 5', which was then followed by Pelham singing and dancing to a medley of 'I Need a Hero' and 'Maniac'.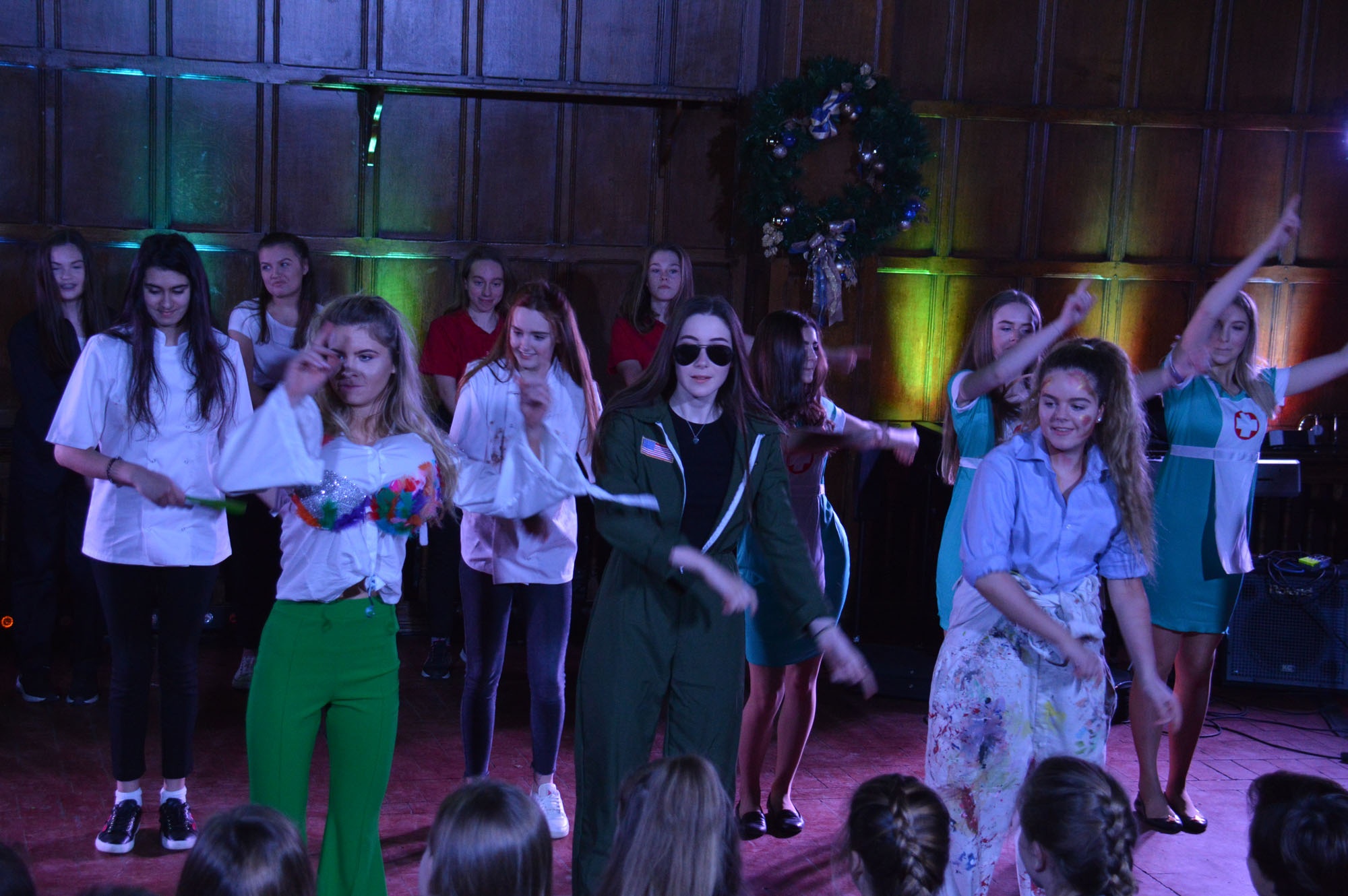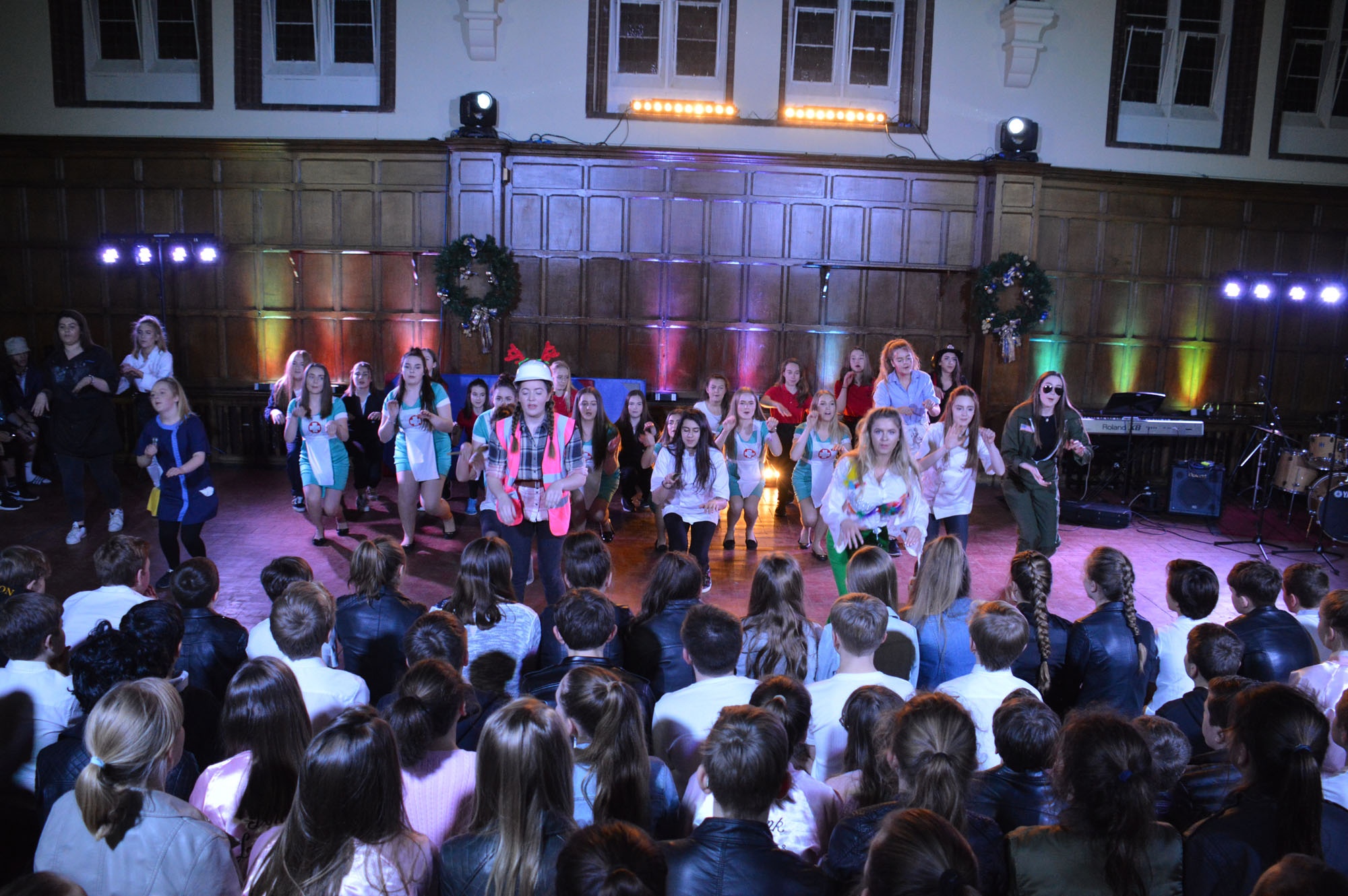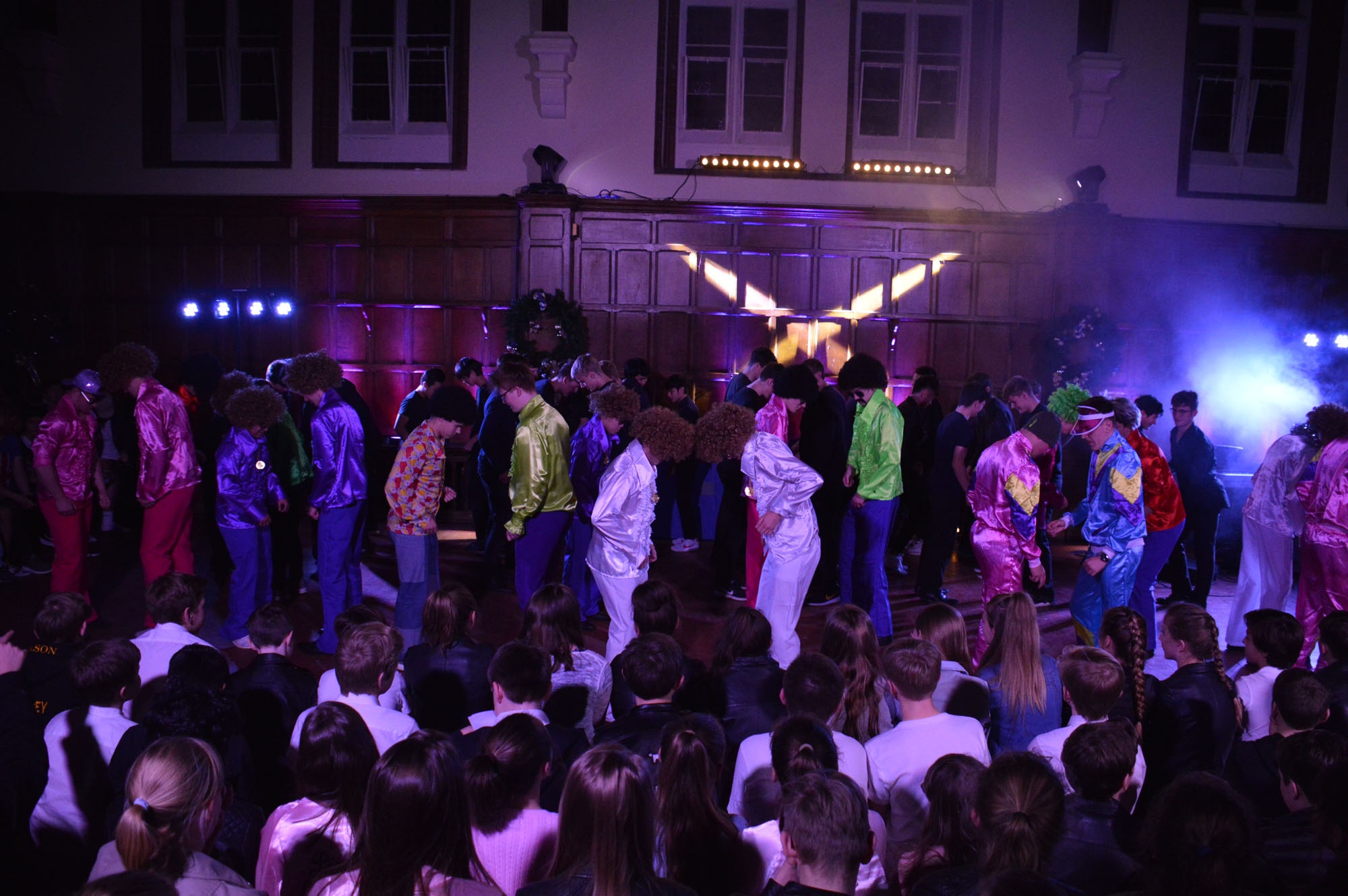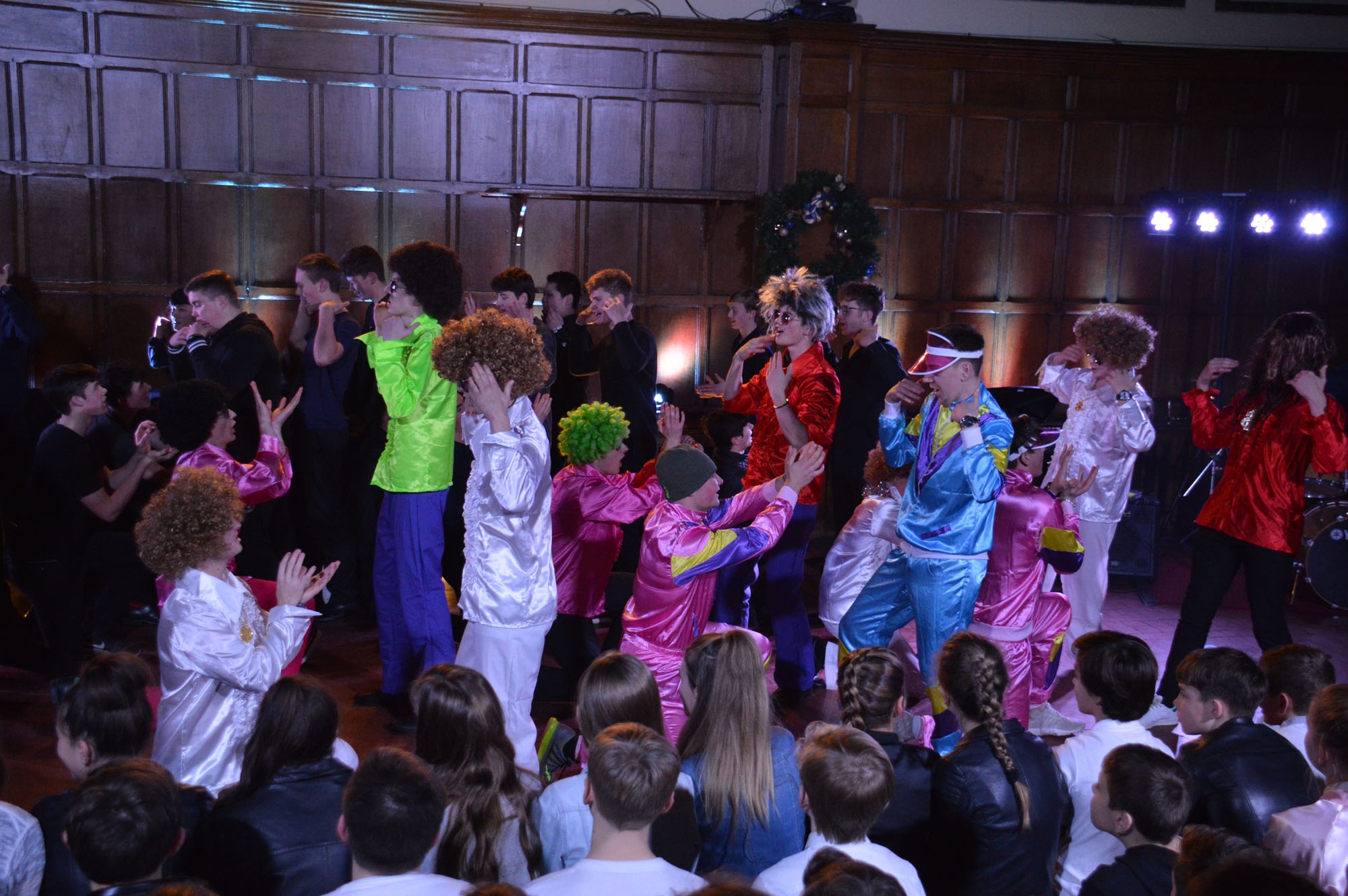 Sixth Form student, Josh Porter slowed things down with a solo performance of Green Day's 'Good Riddance' before being followed by Portland Houses' 'Grease Megamix' – complete with T-Birds and Pink Ladies.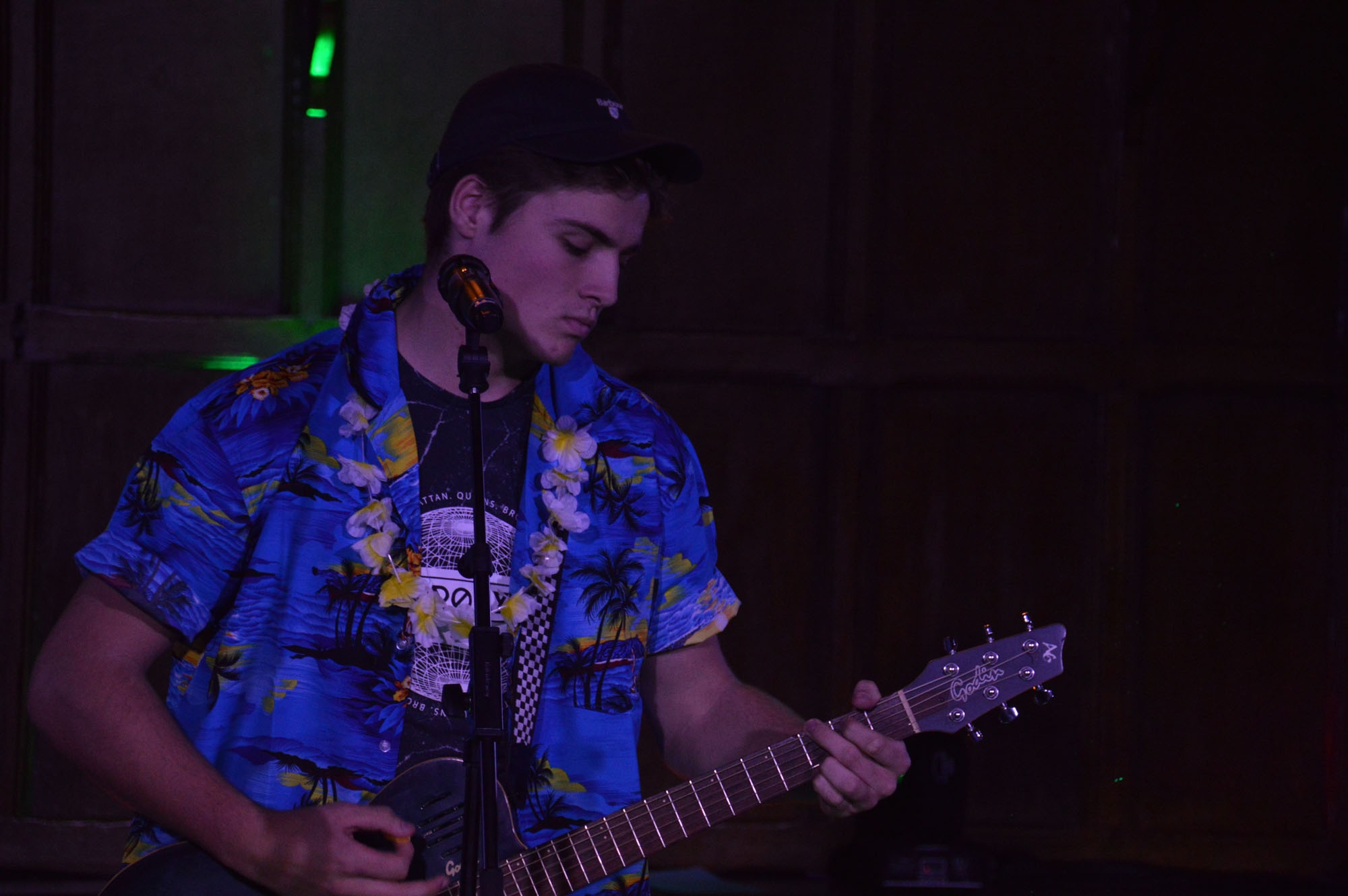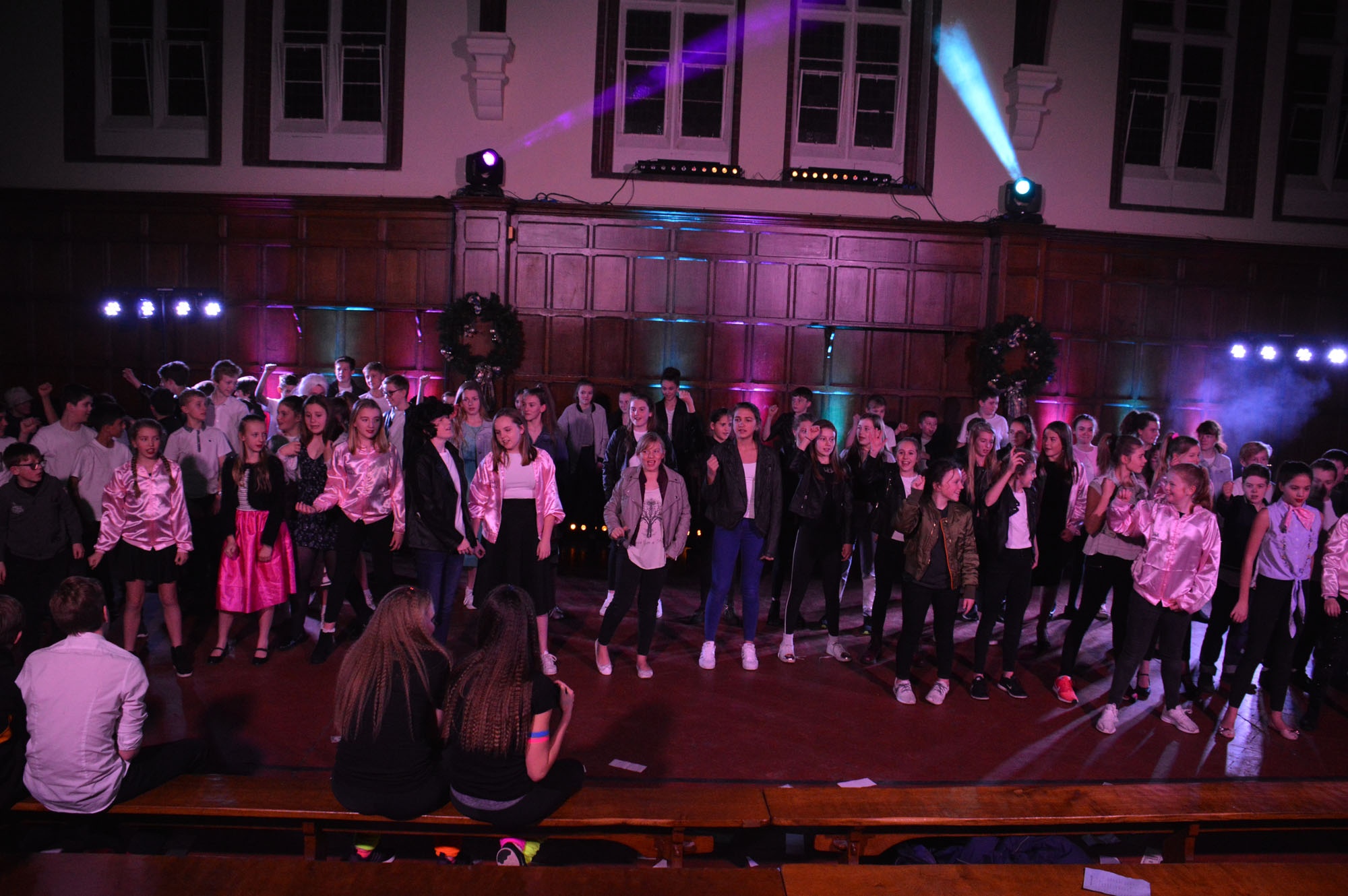 Dom Leach performed his take of Ed Sheeran's 'Supermarket Flowers' and Derry House livened up the crowd with Ricky Martin's 'Livin' La Vida Loca'.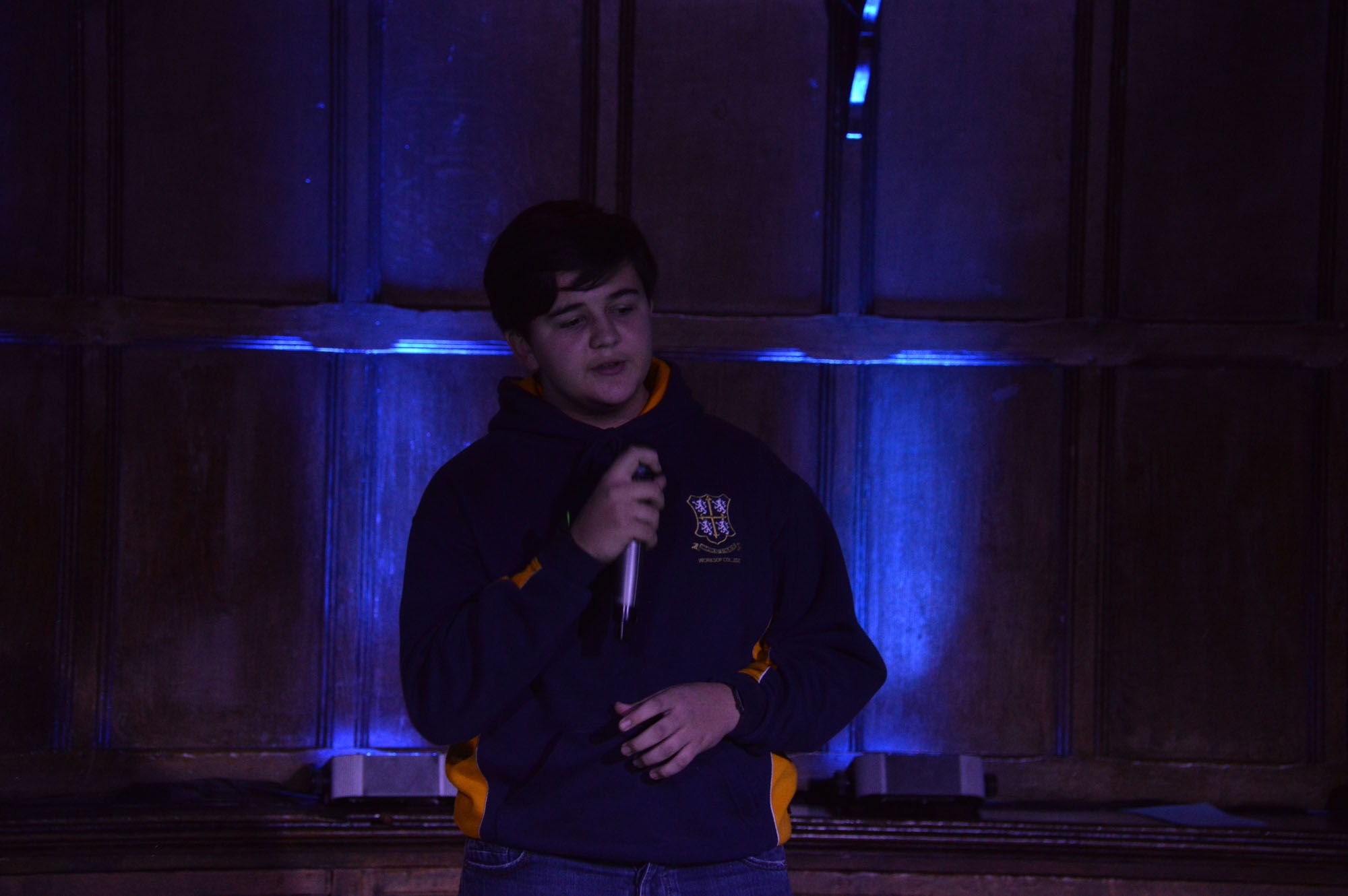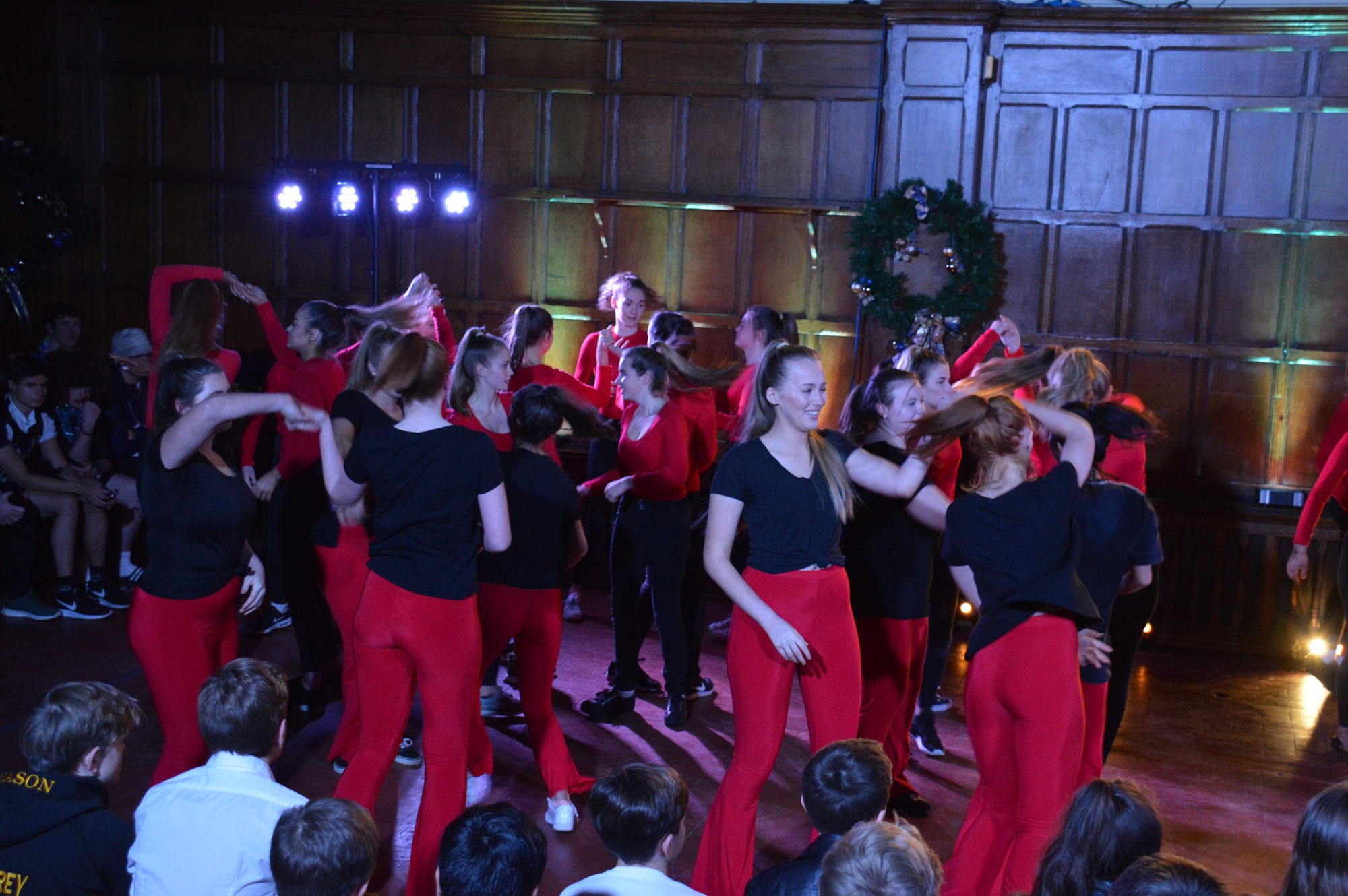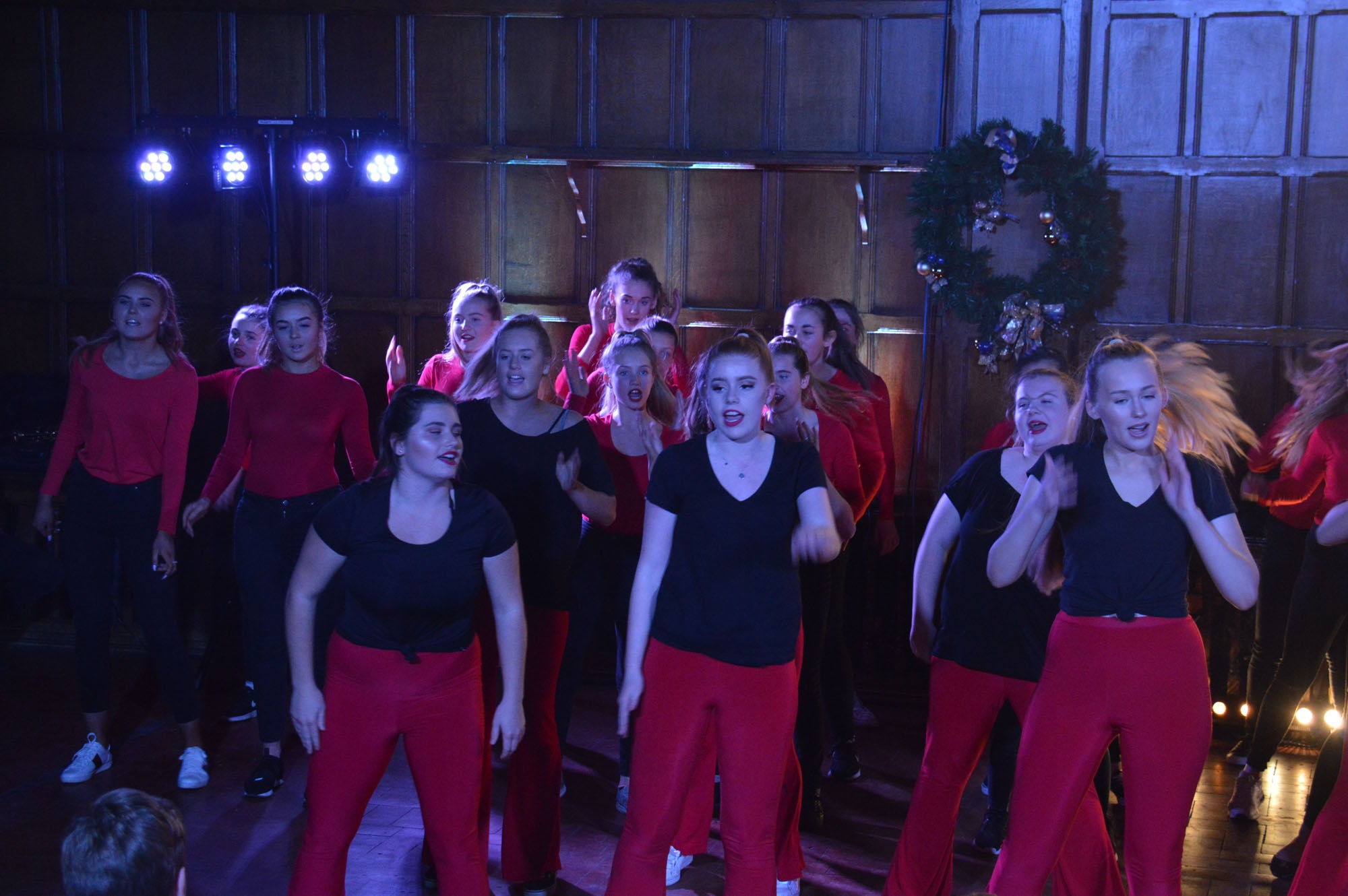 The Pelham group performed Snow Patrol's 'Chocolate' and Mason House gave an energetic performance with their take on Bruno Mars 'Uptown Funk'.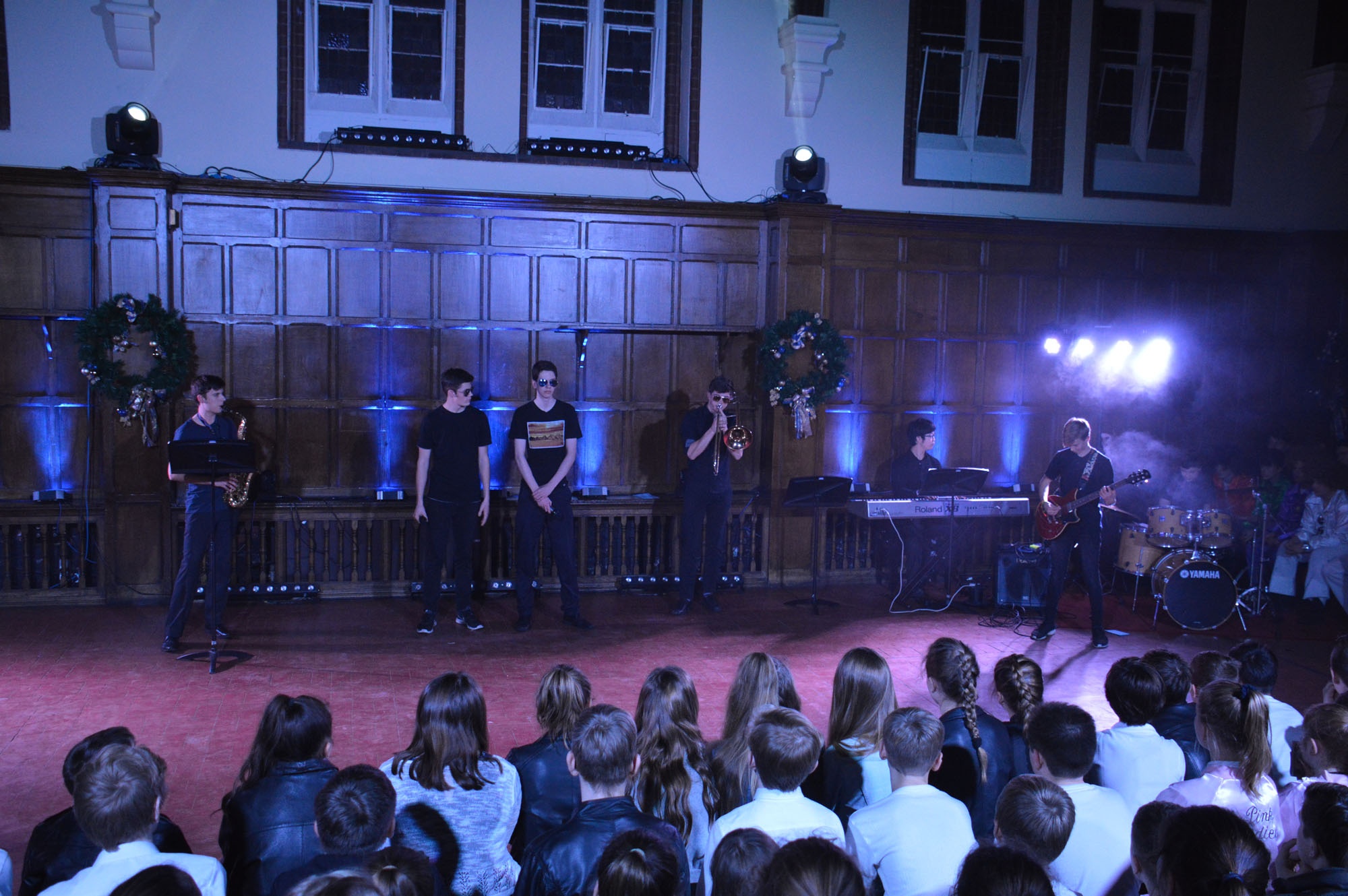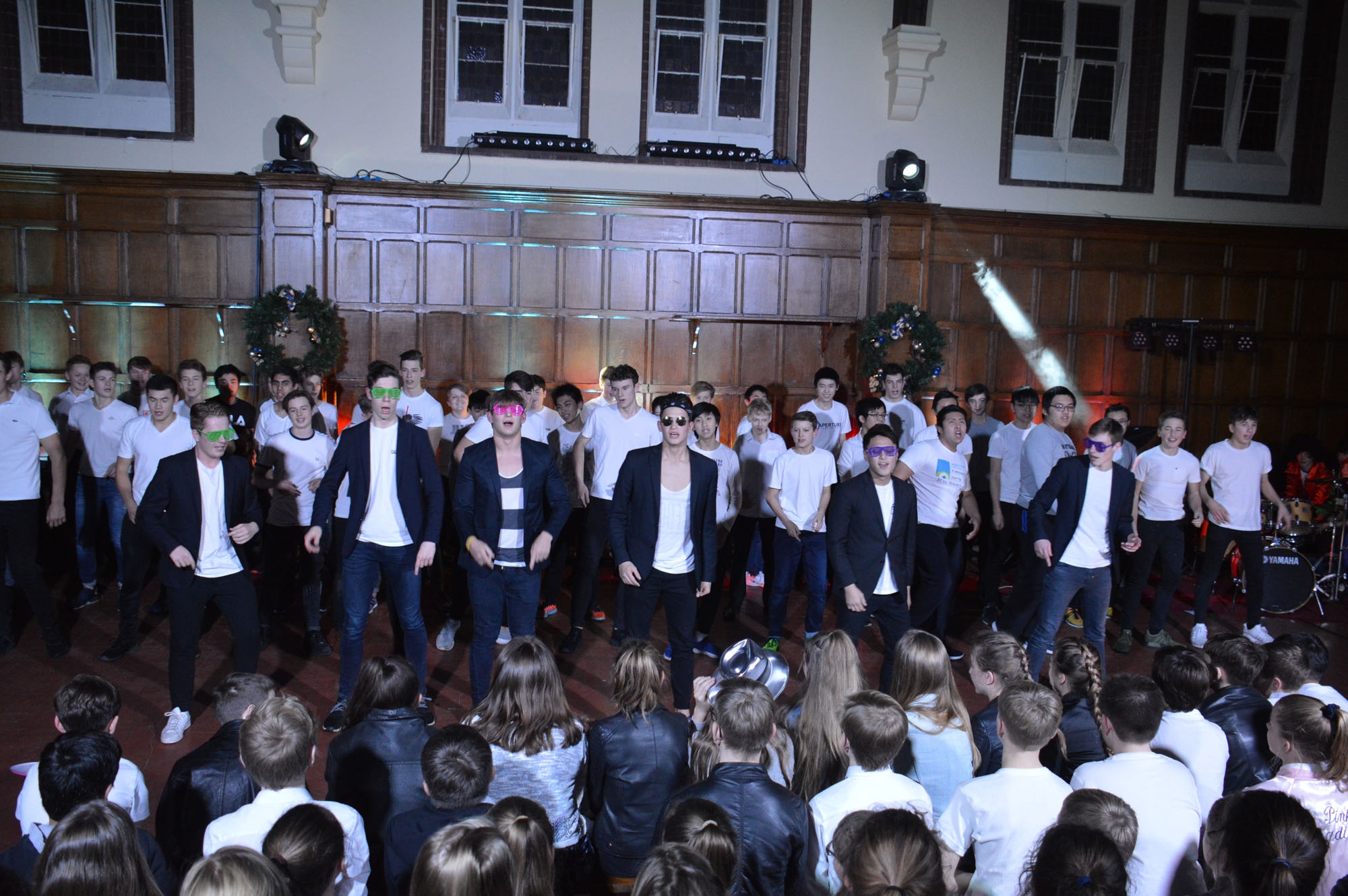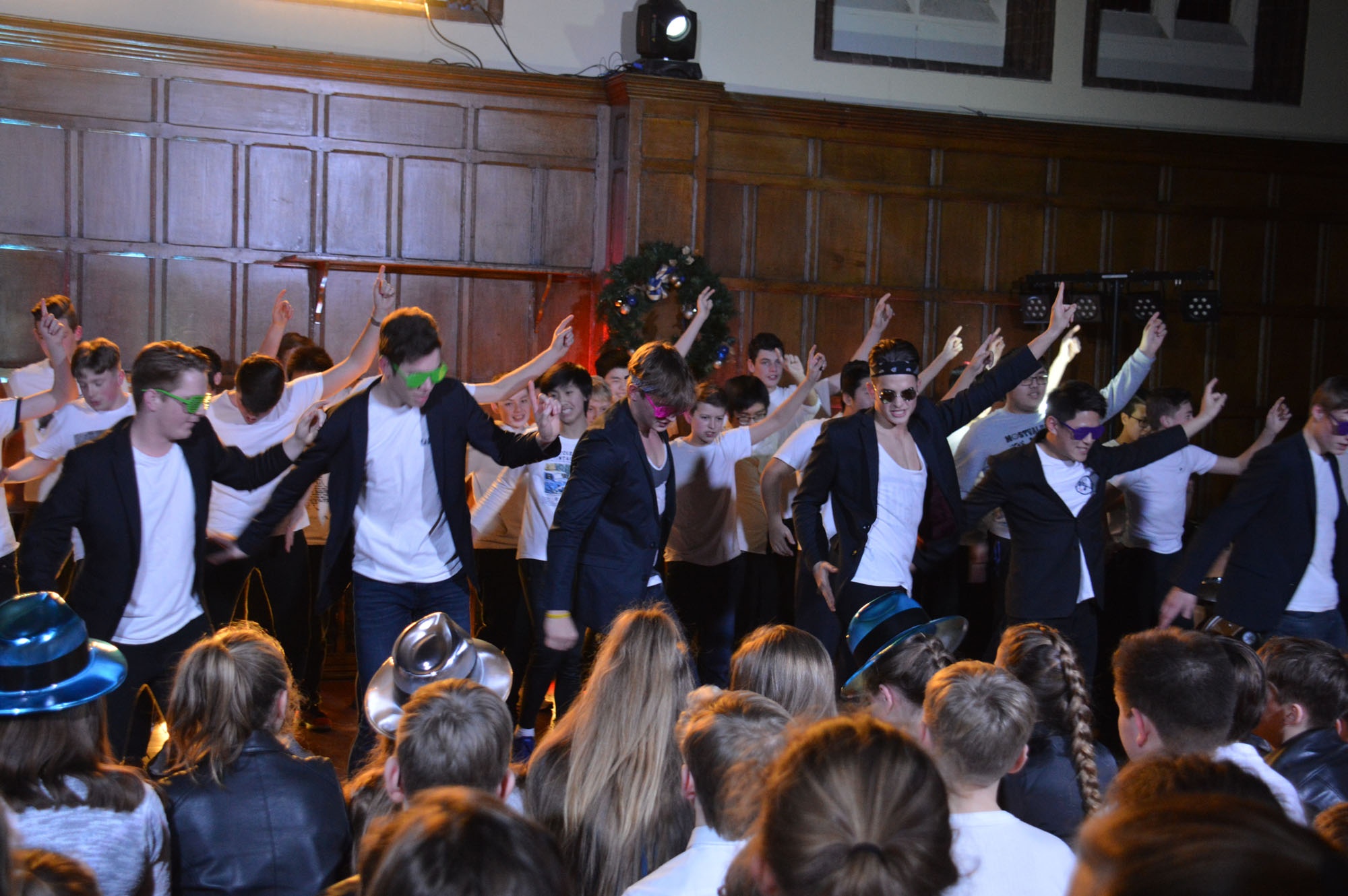 The Prefects were next up with their rendition of 'Walking on Sunshine' by Katrina and the Waves before Shirley wowed the audience with the 'Shirley Megamix', which included: The Spice Girls, Peter Andre and Blazin' Squad.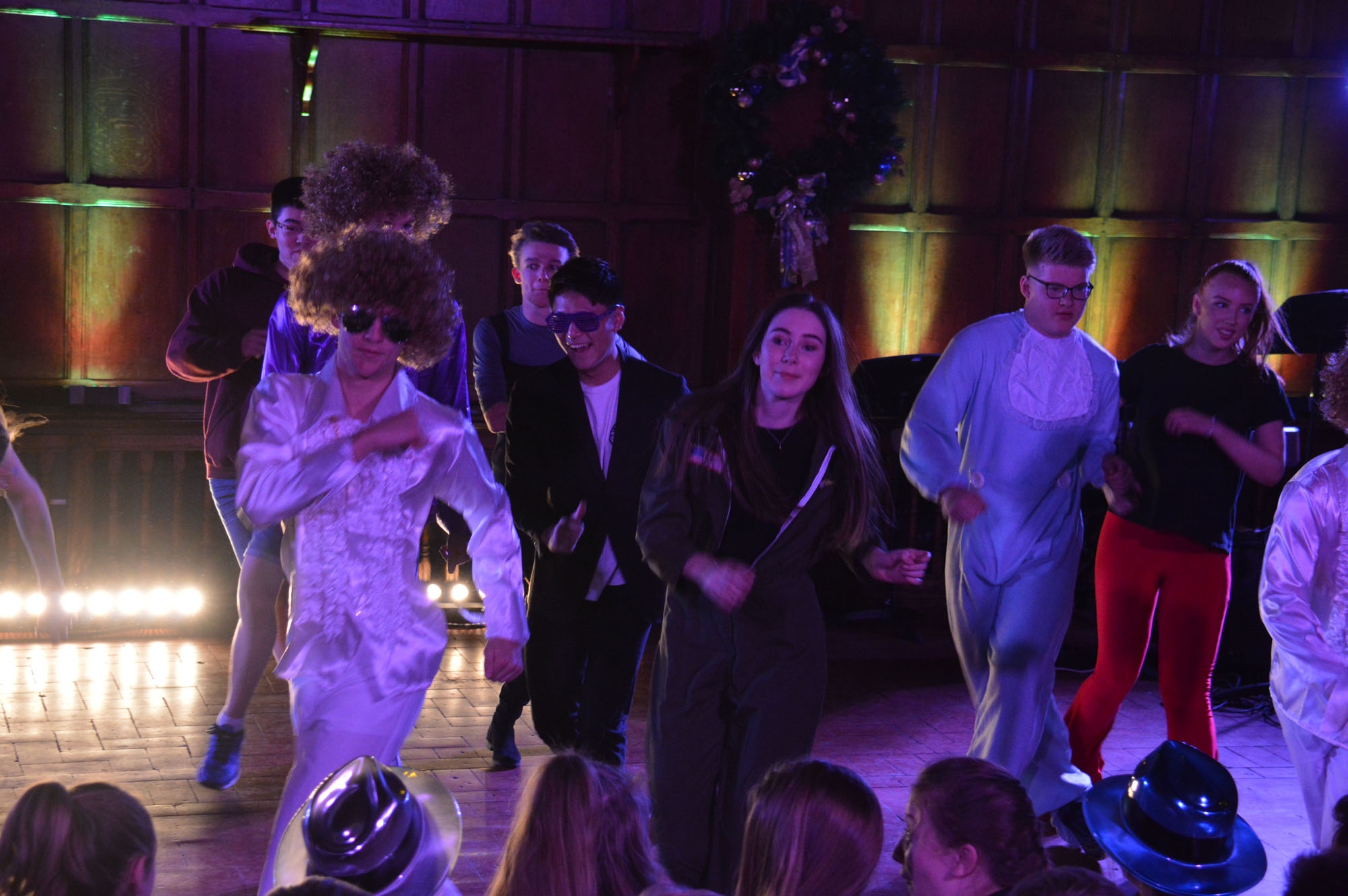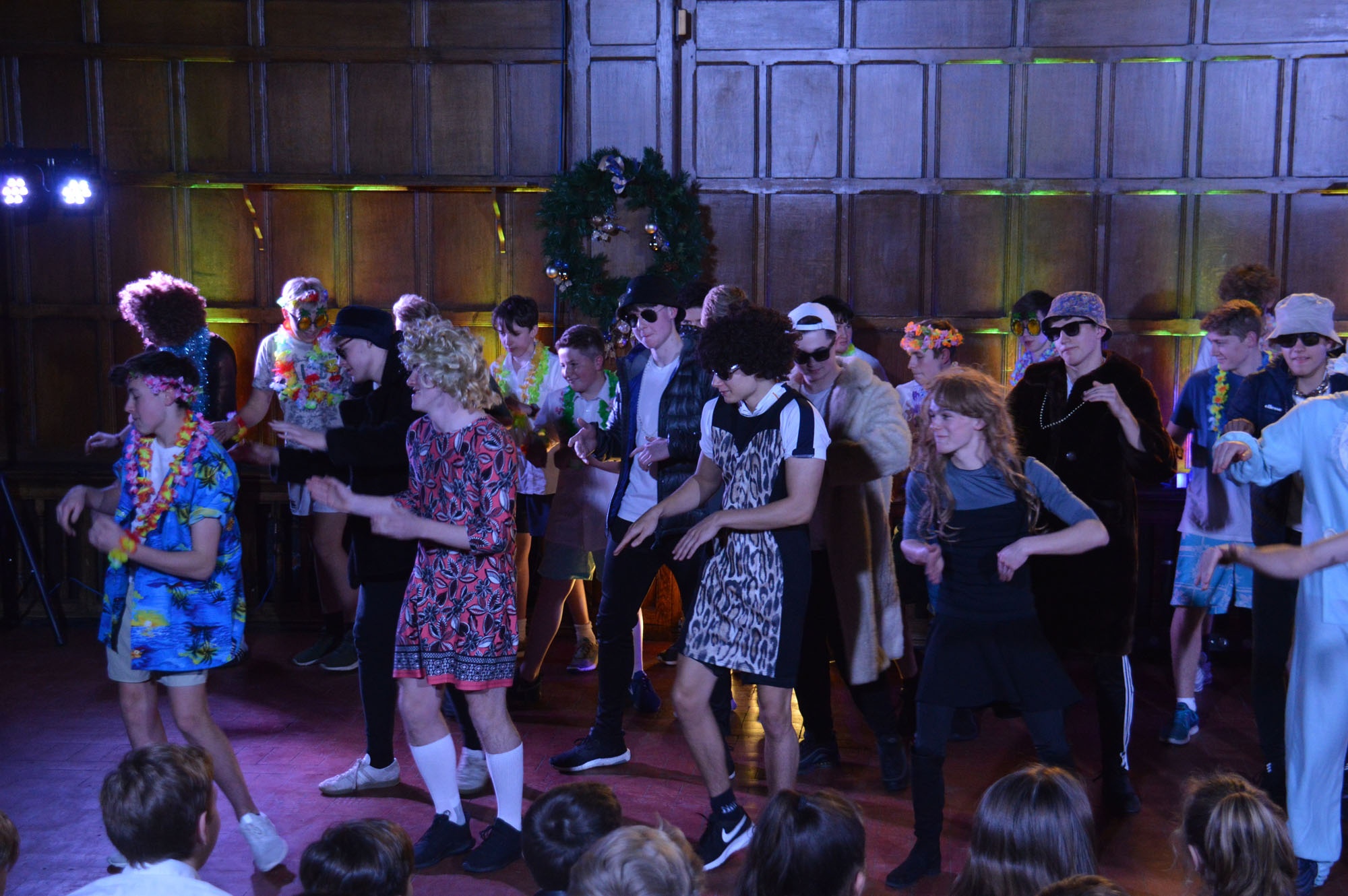 Year 7 pupil, Georgia Barrett gave a powerful performance of Justin Vernon's 'Skinny Love' and was followed by Talbot House, who had convinced everyone they were performing to Katy Perry but instead chose 'Don't Blame it on the Boogie' by The Jackson 5.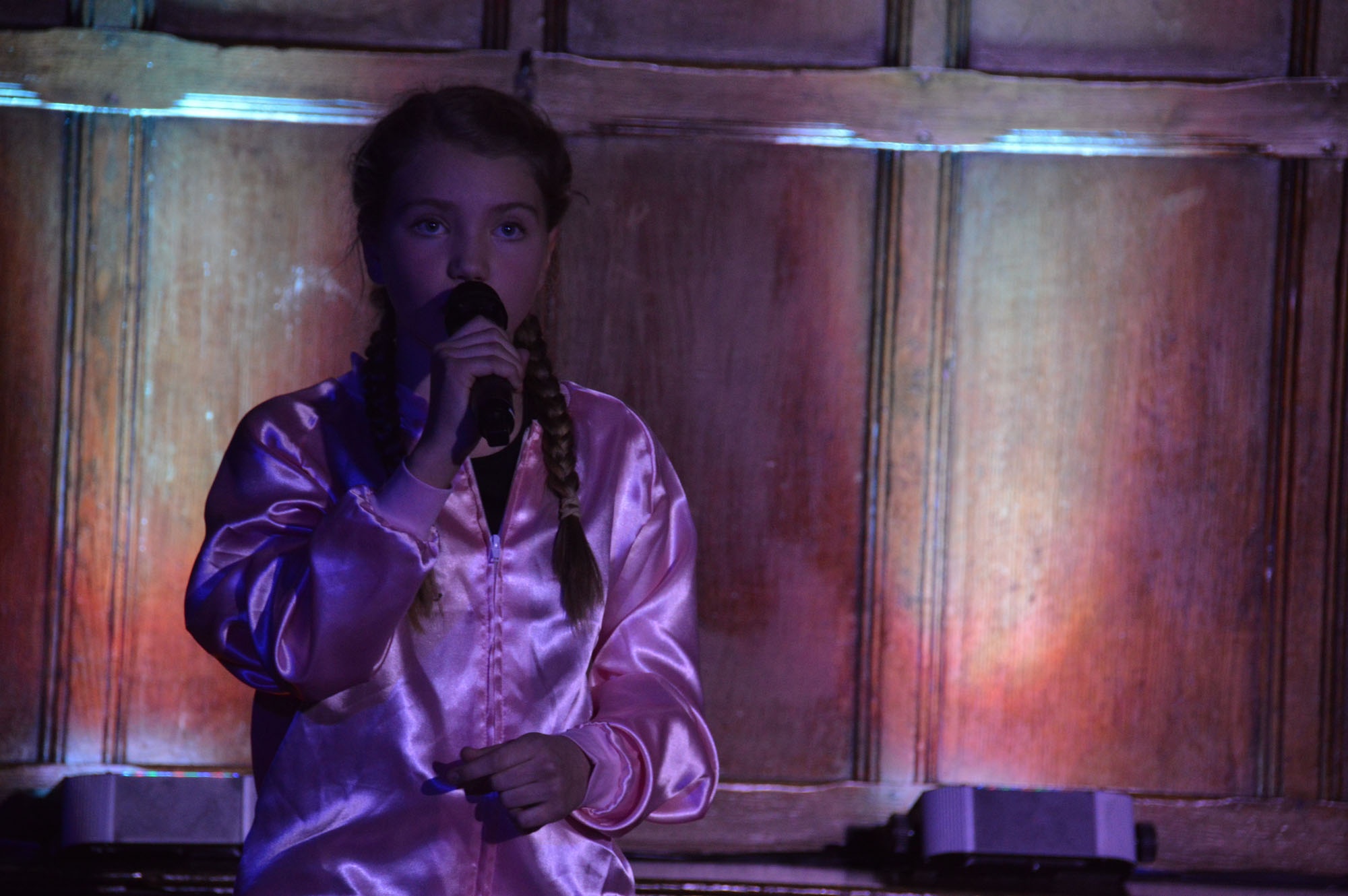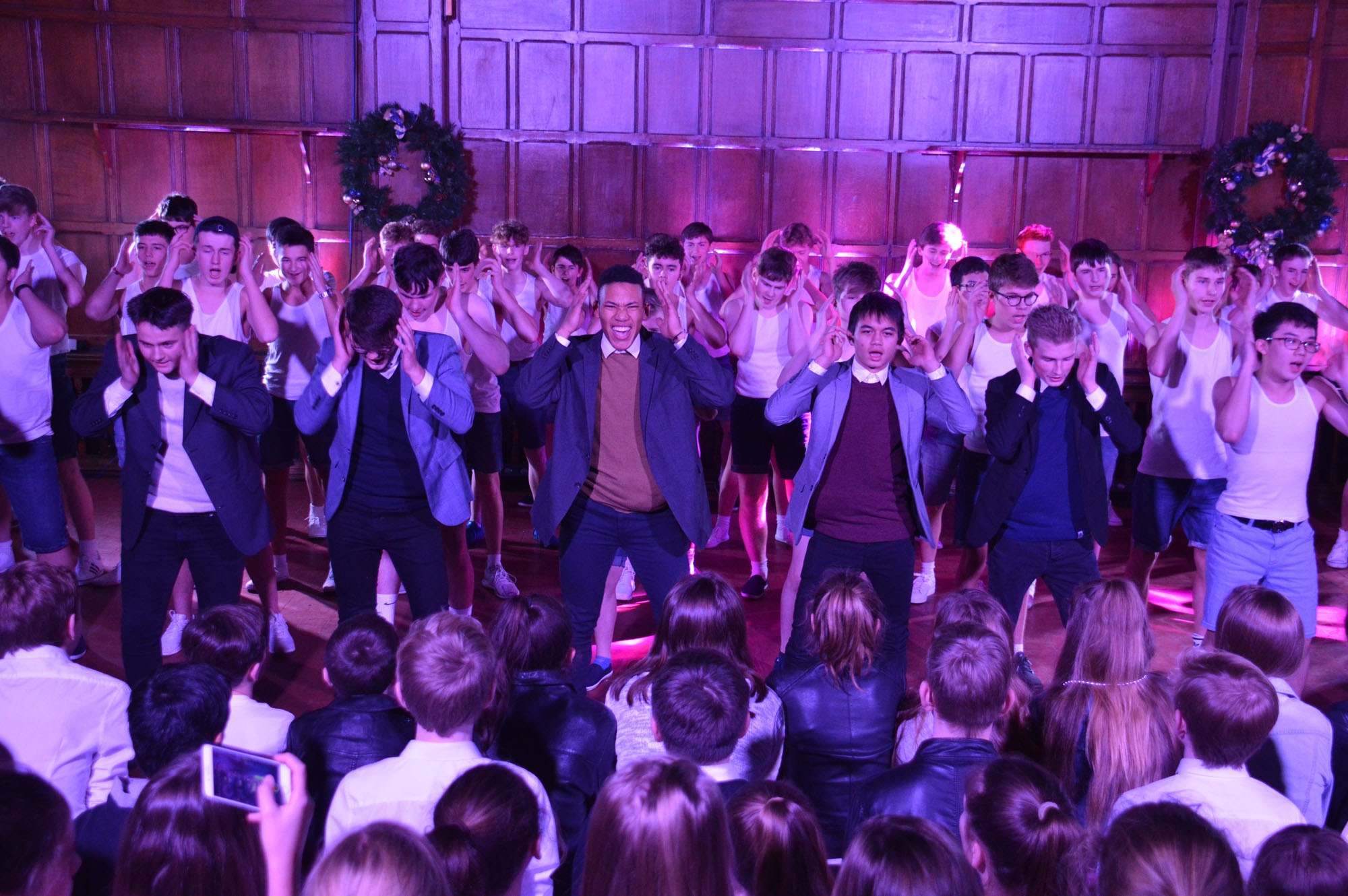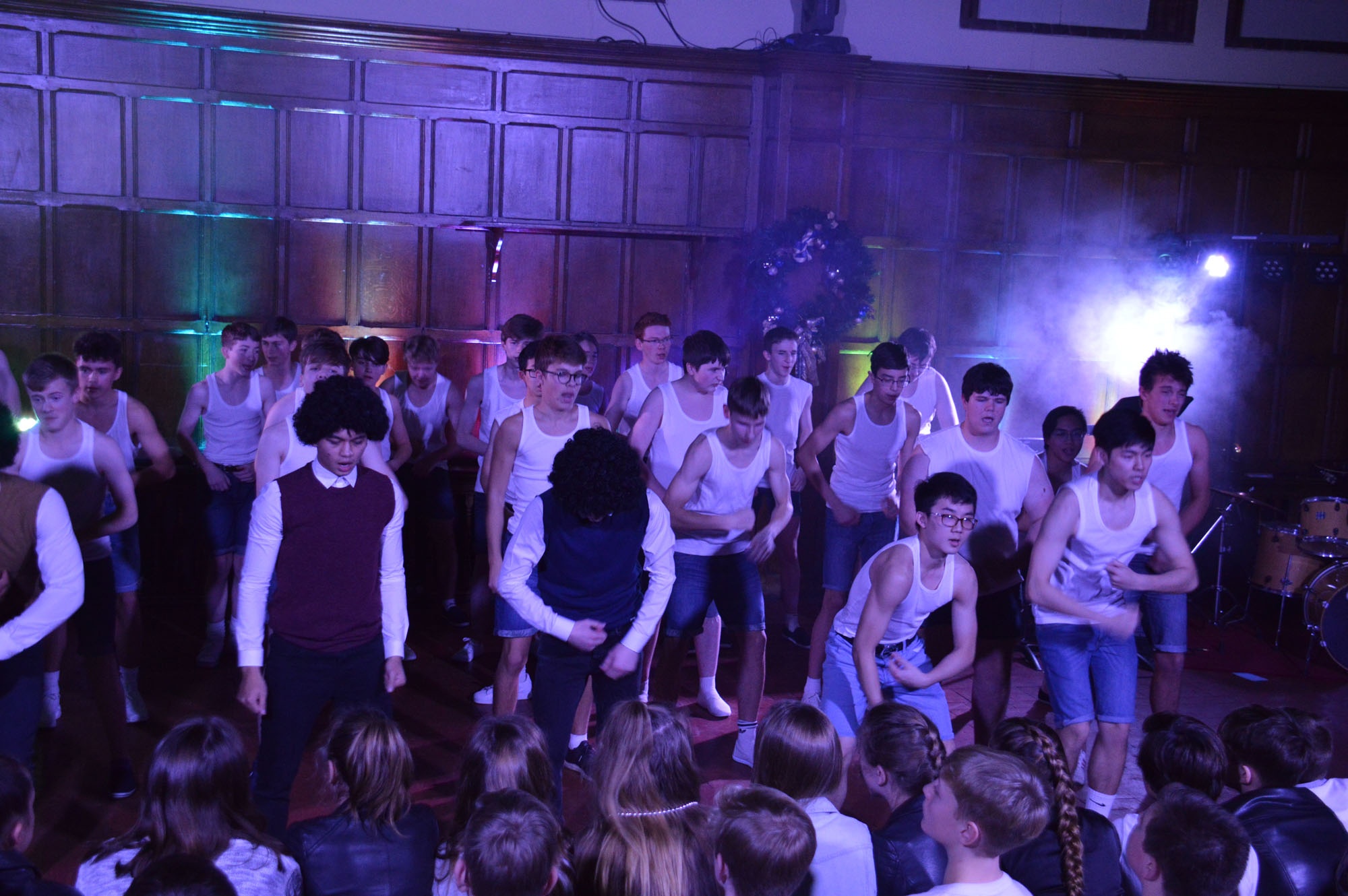 Sixth Former, Emily Zehetmayr got everyone into the festive spirit with her rendition of Mariah Carey's 'All I want for Christmas' with the evening ending with Gibbs rendition of 'Tik Tok' by Kesha.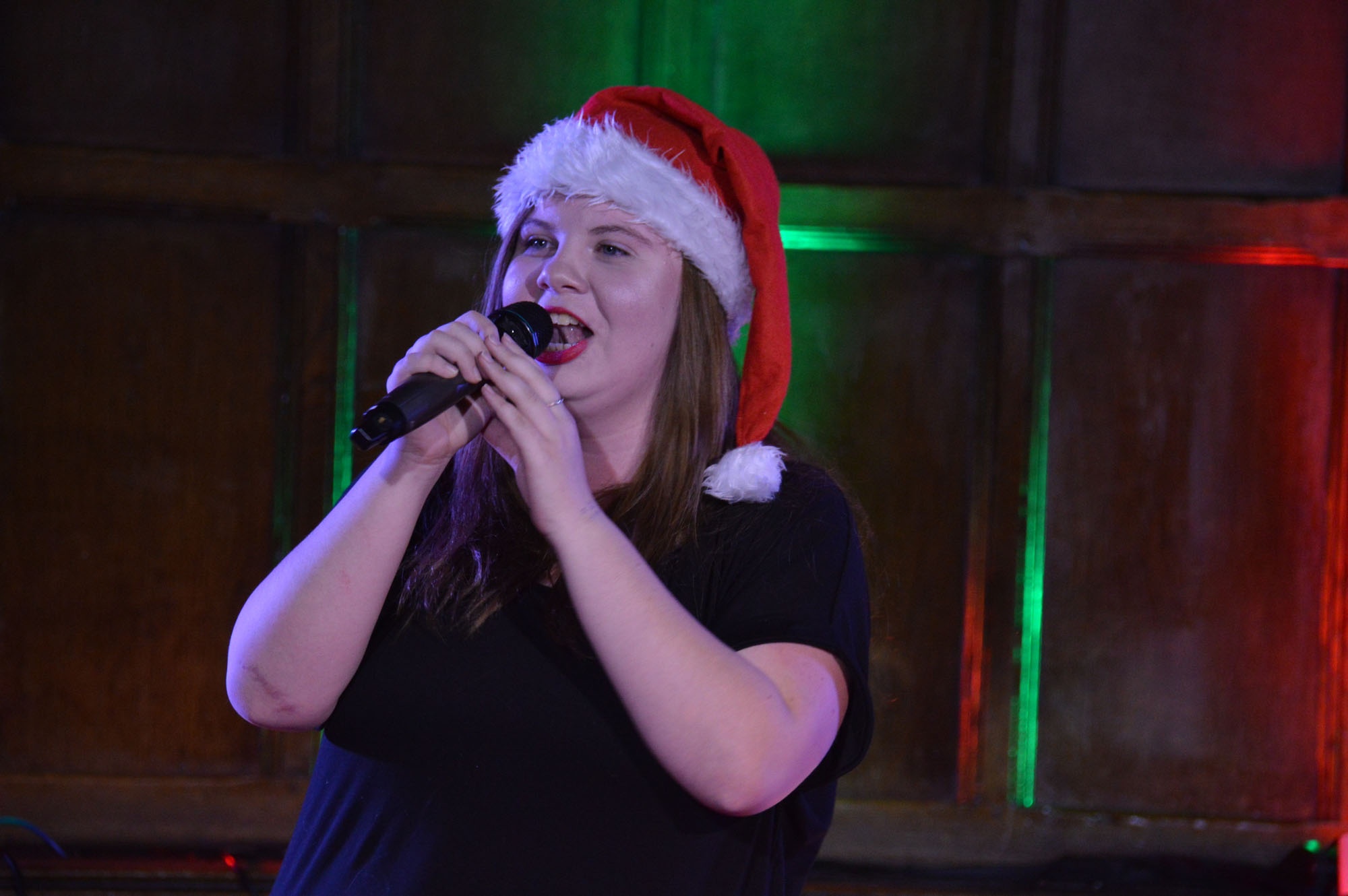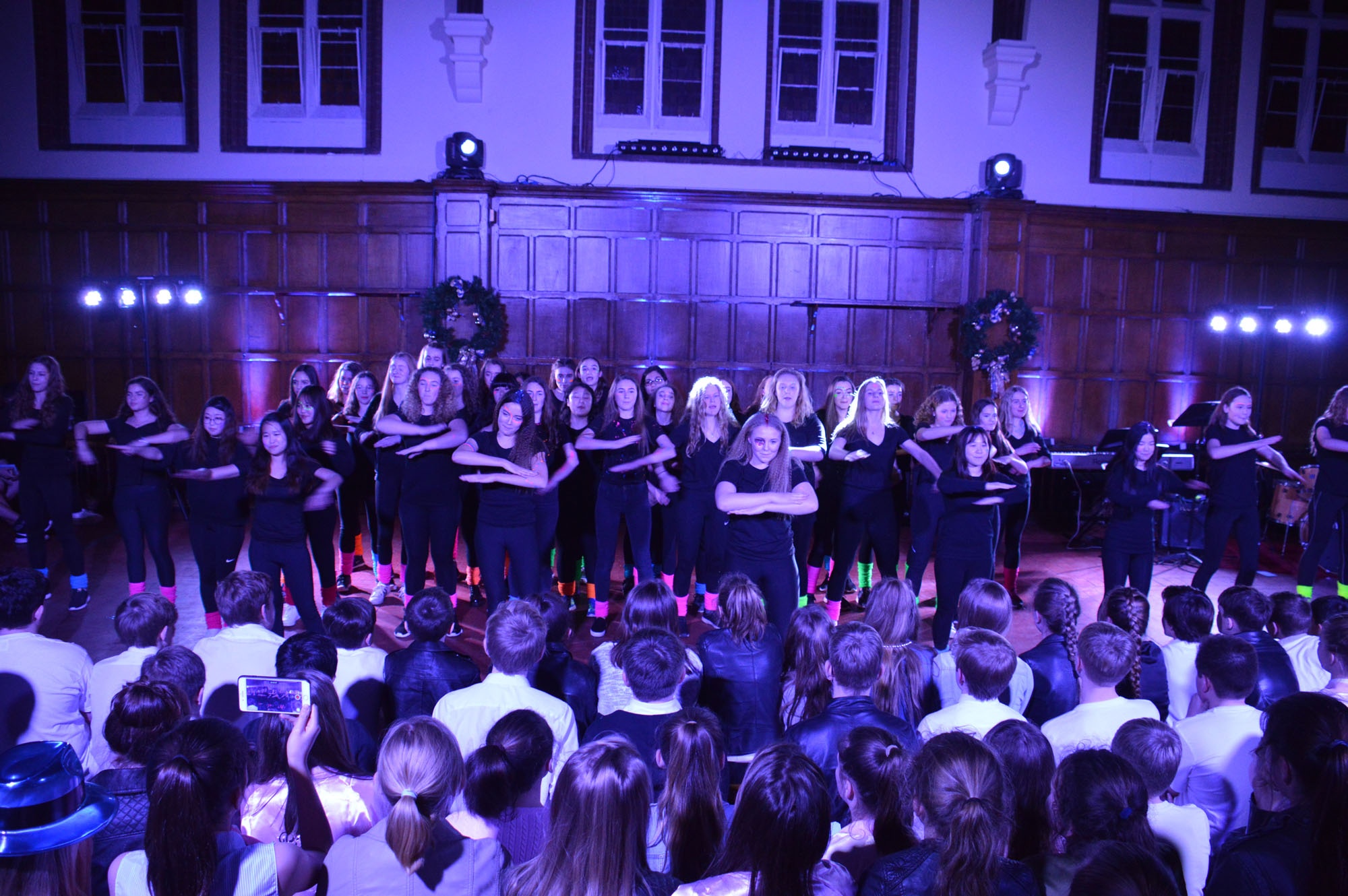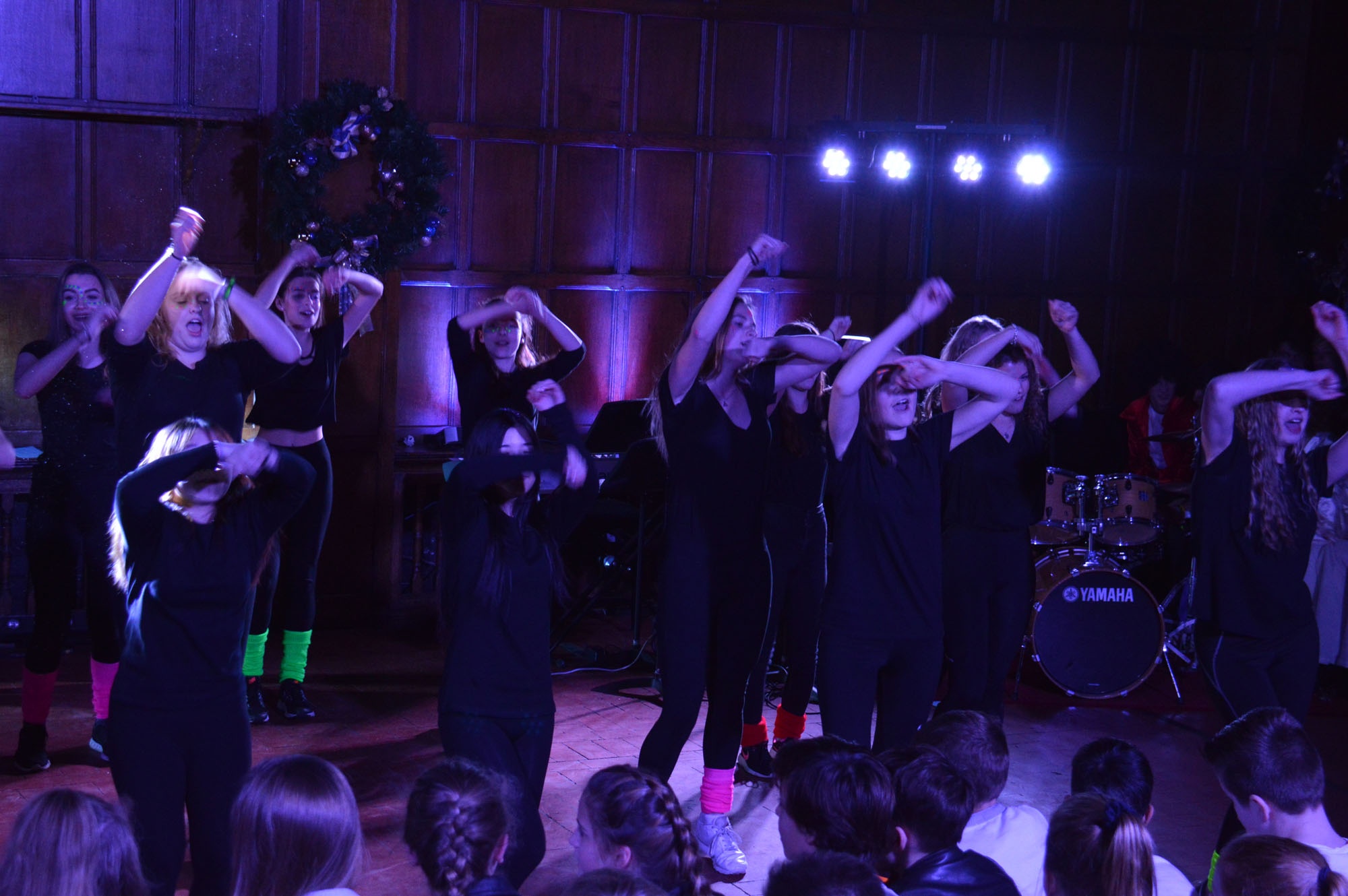 Clemens continued:
"House song is a great event and really helps to improve teamwork in the different houses."
Well done to all our pupils for taking part!