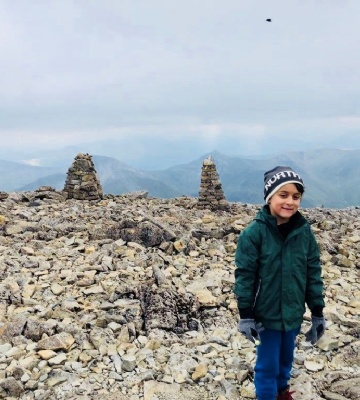 Year 2 student, Kabir Sawhney has climbed some of the country's highest peaks to raise more than £700 for charity.
Kabir's first venture was Goat Fell on the Isle of Arran and Scafell Pike last year with his father, Jasdev, who at the time was training to climb Mount Kilimanjaro.
Kabir's mum, Pooja said:
"He said he wanted to start climbing because Papa was doing it. At the time, his father was training for Kilimanjaro, so all our breaks were centred on supporting Kabir. We also had a discussion about how to be safe when climbing, the importance of the correct equipment, frame of mind and study of weather."
She continued:
"The day before he did Scafell, some people who were inadequately prepared had been helped down by the Wasdale Mountain Rescue Team. That was when Kabir decided he wanted to raise money, so that no one else would ever die on a mountain."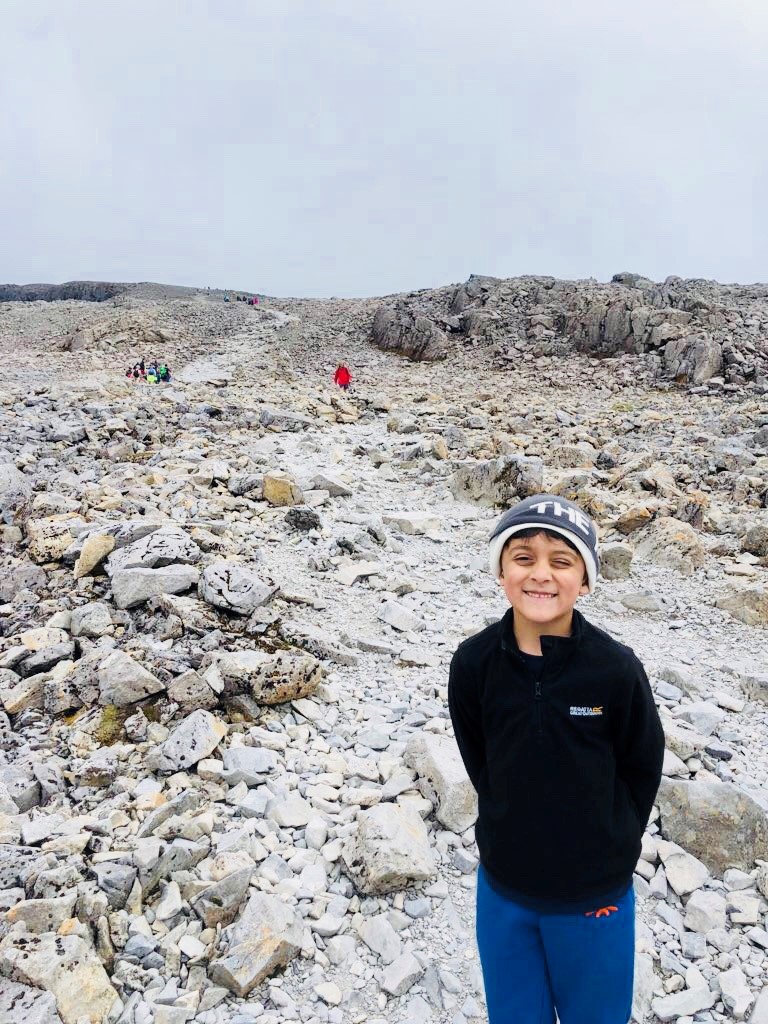 Kabir decided to choose the charity, Scottish Mountain Rescue to support, which tied in with his next and biggest climb so far – Ben Nevis.
Kabir raised £710 for the non-profit organisation, and Kabir shows no signs of slowing down as he is already planning his next trip.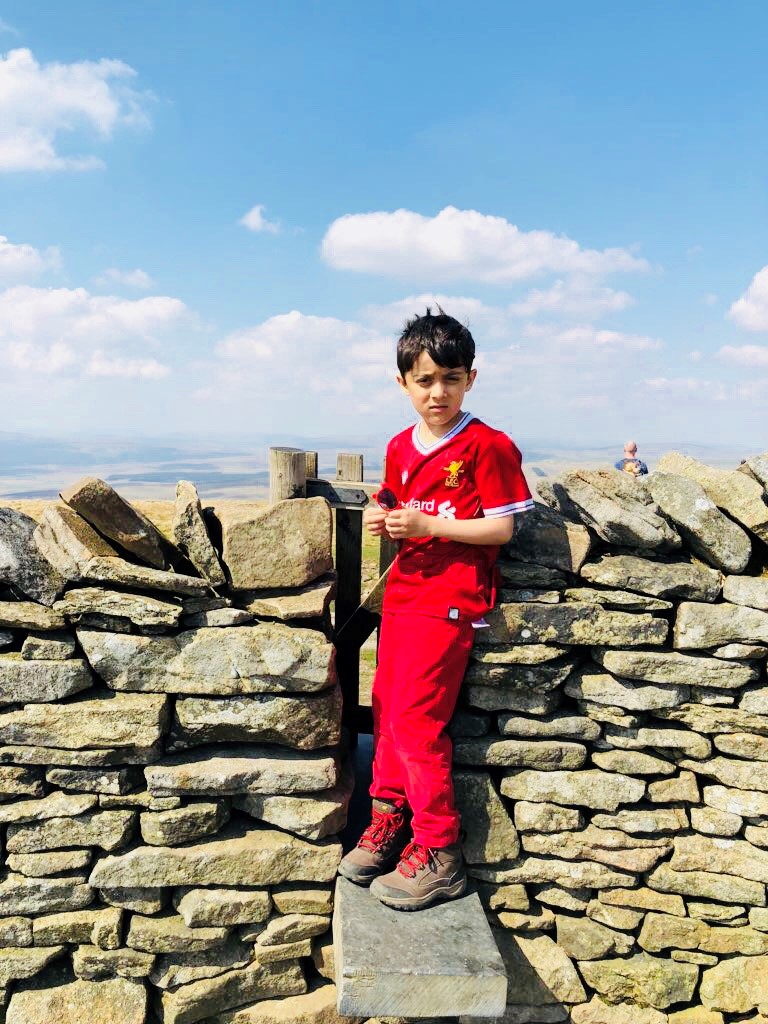 Pooja said:
"He wants to complete the 3 Yorkshire Peaks next, he did Pen-y-ghent in May and wants to do both Ingleborough and Whernside next – ideally on the same day if possible."
Pooja believes that the Ranby House ethos of 'Independent, Resilient and Adaptable learners' has helped Kabir prepare for his climbing ventures.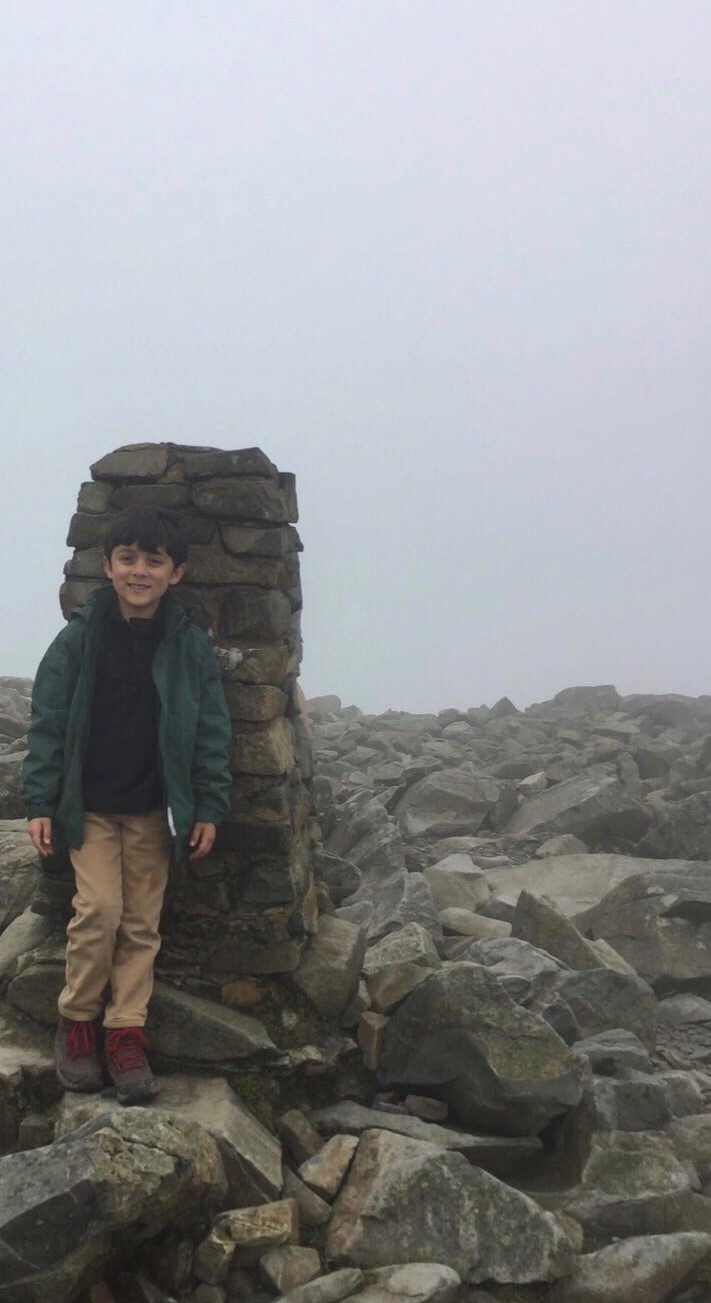 She said:
"Mrs Payne, his class teacher last year has encouraged him with every climb and celebrated each achievement in class, which has meant a lot to him. Thank you, Mrs Payne."
"'Go with the tried. Go with the pain' is the often repeated mantra he has learnt from his gymnastics coach which he uses to encourage me when I am flagging! And I think it works for him too.

Although he may ask his dad 'how much longer' a few times on his way down!"

Well done Kabir!