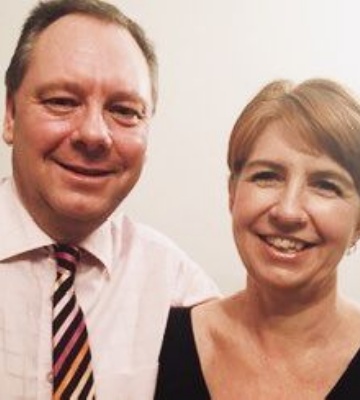 After a long and rigorous recruitment process, supported by international recruitment agents, Odgers Berndtson, we are delighted to announce that we have appointed a new Head for Worksop College & Ranby House.
In September 2019, Dr John Price will join us from St. James' School in Grimsby, a fellow Woodard School, where he has led a significant period of change, including the modernisation of the establishment, enhancing the curriculum through introduction of innovative partnerships with educational providers, and impressive growth across domestic pupil numbers from 2 -18.
Background and career
After completing a degree in Biological Sciences and subsequent PhD in Plant Biotechnology, Dr Price spent time in Canada and the USA, working in research, teaching, and promotion of Plant Sciences education. His return to the UK saw him take up a position at Millfield School in Somerset, meeting his wife Jane and together running a Boarding House for 11 years. During his 15 years at the school, Dr Price gained experience in many roles, including that of Senior Tutor for Sixth Form, Head of Junior Cricket and, most notably, Senior Housemaster for Boarding with responsibility for over 1000 boarders. He coached football, rugby and cricket teams, achieving a record five national under 15 cricket titles.
In 2008, Dr Price was approached by former chief of Ofsted, Sir Chris Woodhead to take on the Headship of Chilton Cantelo School in Somerset. After five years of leading a for-profit boarding school, his desire to return to the charitable education sector led to his appointment at St James' School.
Dr Price is a great believer in the holistic approach to education and the need for all involved to discover talent in young people, ultimately leading to a growth in confidence and self-esteem. Whilst realising academic potential is paramount, he believes passionately in the importance of emotional intelligence and the need for young people to develop such skills to be successful in the workplace of the future.
John will join the school with his wife Jane and their daughter Ffion, 15; their son Owen, 19, is at university.
Colin Anderson, Chair of the Board of Governors, said: "The Board of Governors are convinced that Dr Price's background and experience of the independent sector in the North of country; coupled with his tenacity, passion and drive make him the ideal person to lead the school into its next stage of growth, working closely with Acting Head Clare Tilley for a smooth and successful transition into September 2019."
"We thank Clare for her continuing excellent leadership and know she looks forward to working with Dr Price in the coming months, and into the future as he takes up the Headship."