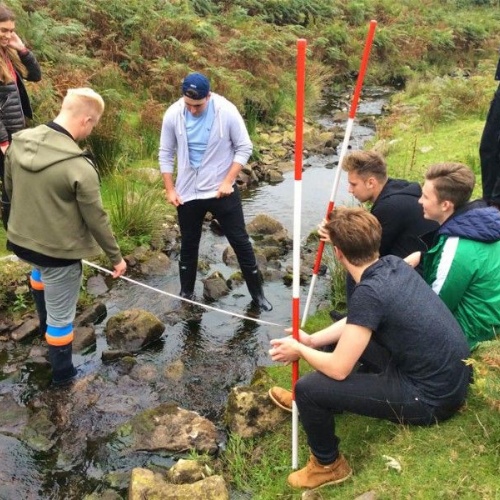 Year 13 Geographers went to the River Wye, in the Peak District as part of their studies to gather primary data for their skills investigation.
Students used flowmeters and clinometers to measure a range of factors and compare the river to the Bradshaw model of downstream changes.
All students gained experience of using a variety of field techniques and assessing the reliability of equipment and the methodologies used.
Two big positives from the day were that nobody fell in the river and on the way back to the college we called into Bakewell for an original Bakewell pudding.