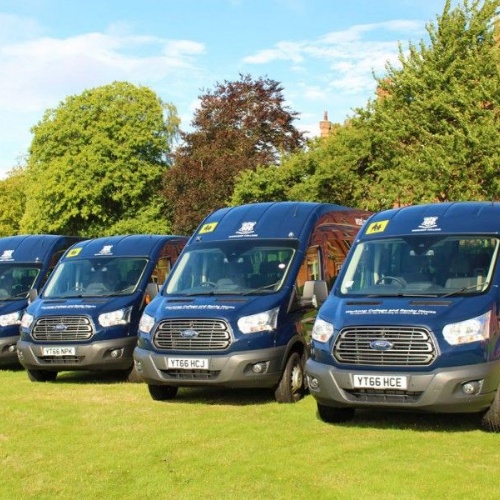 Worksop College and Ranby House are proud to present their new minibus fleet! With two sizes of minibuses available and the new school car we are ready for all the school runs, the sports events and the school trips that this year can throw at us.
We have received some fantastic reviews of our new minibuses and their drivers, here are just a few of the comments we have had so far:
"The driver is fabulous, always smiley and helpful. Tobey feels safe and happy in his care." – Candice Baker
"I think the bus service is fantastic… Our driver David, is lovely. Very approachable and accommodating to dropping and collecting close to home. I would recommend to other parents." – Louise Smith
"Gordon (driver) is very helpful and cheerful with Amber, plus very proud of his new Bus, Amber was also delighted to be on a new bus!" –
Caroline Walton
Being situated in the beautiful location of Clumber Park means we have a wondering environment for our students to learn in. We do however recognise that parents lead busy lives and the school run can be a hurdle that's tricky to navigate.
Never fear! Worksop College and Ranby House have a number of comprehensive bus services, morning and evening, with new routes being added all the time.
Our current bus routes are below:
ROUTE 1: NEWARK
ROUTE 2: CHESTERFIELD/MANSFIELD
ROUTE 3: ROTHERHAM
ROUTE 4: DONCASTER
ROUTE 5: SOUTHWELL
ROUTE 6: LINCOLN
For full details on times and routes please see the PDF below:
Bus Timetable and Routes 2016-17
If our bus routes do not currently meet your needs or you need route added please feel free to give us a call on 01909 537100, we'd be happy to consider it.