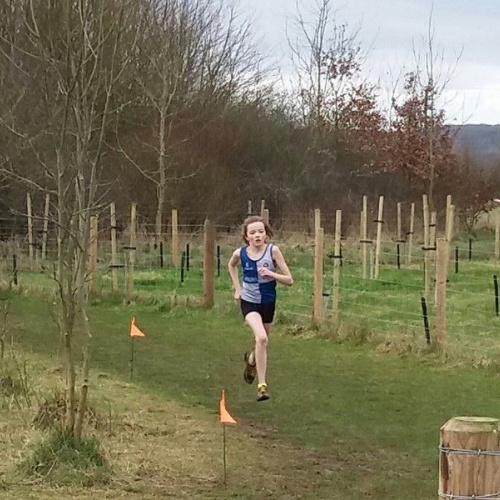 On Sat 25 Feb Amelia represented Worksop College in the Midland and Northern IAPS School Championships 2017, competing in the open age girls (up to age 18). Amelia, the youngest by far, was the first Worksop girl over the line and came a fantastic 8th in the overall category!
Less than 24hrs later, Amelia was back to racing in her own age group, representing Newark AC, in the final race of the Nottinghamshire County Mini League XC Series, the 5th race in this highly competitive series.
After moving into 1st place Amelia pushed the pace and left the rest of the field behind. The other athletes could not react and she dominated for the remaining 1700m of the race.
Finishing 150m ahead Amelia was awarded the 1st place gold medal. A great achievement – Nottinghamshire County Mini League Series XC Champion in her first year in the U13G age group aged still only 11!