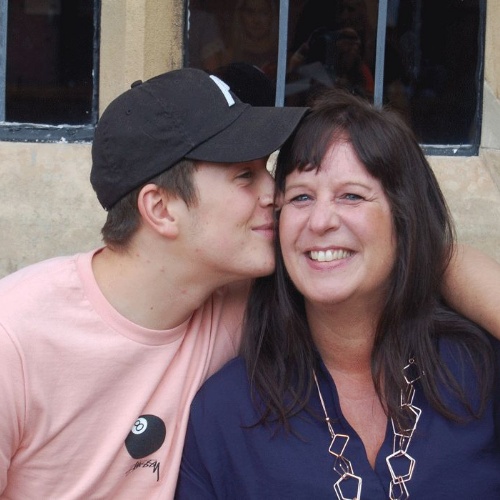 Staff, pupils and parents at Worksop College are again celebrating as today's GCSE results are revealed.
Staff, pupils and parents at Worksop College are again celebrating as today's GCSE results are revealed.
In some cases, pupils have achieved 13 grades above their predicted outcome, based on MidYis testing. Developed by the University of Durham, MidYIS is a baseline assessment for secondary school for students aged 11-14, designed to measure student aptitude for, and attitude to, learning.
The outcome of testing provides teachers with an understanding of what a student might achieve at GCSE, helping to determine areas in which progress needs to be made.
Identical twins Harry and Tom Goodman from Worksop both achieved an impressive 13 grades above their predictions, with Harry awarded 5 A* grades and 4 As – and brother Tom achieving 2 A*, 6A grades and a B.
Joining them in their excitement are fellow twins, Charlotte and Alex Kelham who also achieved far higher than predicted. Charlotte was awarded 7 A* and 2 As, 6 grades above the expected outcome, with Alex achieving 8 grades above, with 3 A*, 4 As and two Bs.
"I'm still shaking!" says Alex. "Sister Charlotte agrees, "I'm just really proud. Mum and Dad can't believe it."
Another student who is finding it hard to believe his results is James Payne. Achieving three grades higher than expected, James was awarded 4 A* and 6 As and it's smiles all round as he and mum Stephanie celebrate. "I'm struggling for words a bit", he says. "I didn't really expect it, I'm so relieved."
Sophie Birch who joined Worksop College in Yr 10 is today the proud recipient of 2 A*, 7 As and a B. These results represent four grades higher than Sophie's expected results upon entry to the school.
Jorge Stevenson who has arrived today with mum Anne, achieved an impressive 9 A*s.
"Can't believe it really", he says. "I thought I'd completely failed Spanish!"
Jorge is the youngest of three boys, all of whom have attended Worksop College. "We know it's a great school", says mum Anne. "It's not just the academic achievement though; it's the way the school prepares children for life. We couldn't be happier."
Another stand-out pupil is local girl Sabina Schneider. Attending Worksop College's Prep School Ranby House, before coming to the senior school, Sabina today learned that she has been awarded 10 A* grades. These results represent four grades above her predicted outcome. "I have a house full of people at home!" she says, "Everyone is waiting to see what I've got!"
Worksop College is a non-academically selective school, priding itself on 'value-added' and the progress that children make – regardless of the level at which a pupil enters the school.