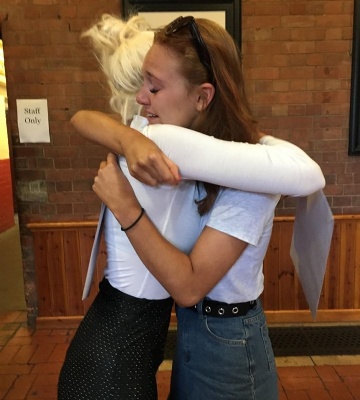 Big smiles and happy tears this morning as our A level students received their results. With 100% pass rate and some stunning individual results, our school has seen a 9% increase in A-C grades on last year and a 7% increase on pupils achieving A and A* grades.
This news is even more impressive, given the fact that almost all A-levels have now been reformed, with the continuous testing of the previous regime removed and almost everything now riding on final exams.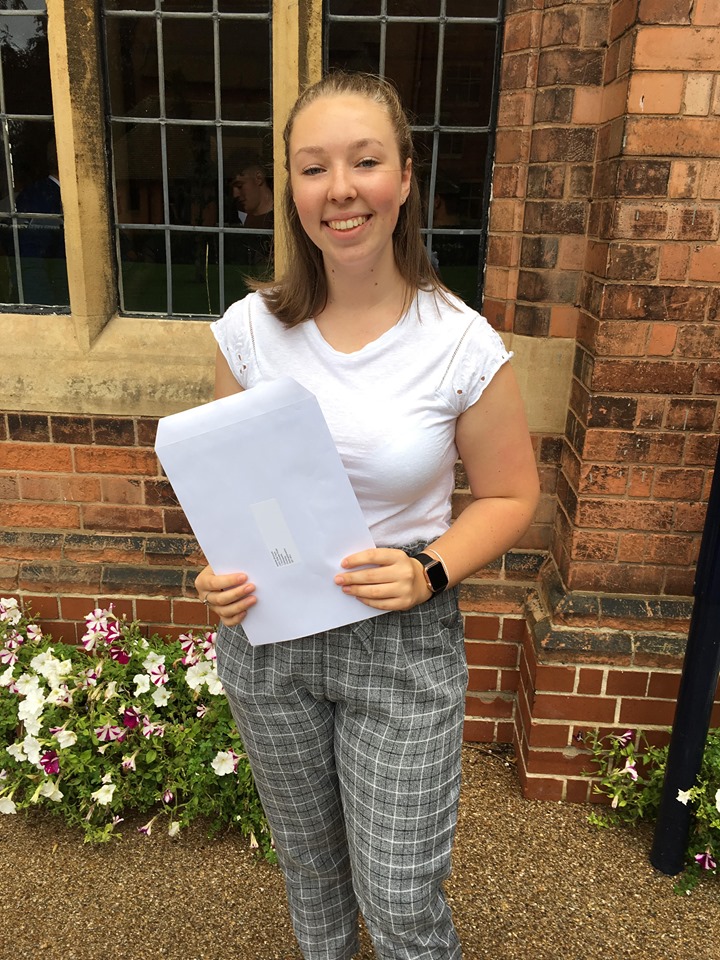 Today is particularly special for Izzie Boocock as she celebrates her 18th birthday. Off to Coventry University to study Dietetics, Izzie will be celebrating with friends at lunch today and then off for a family dinner.
Sharing in her happiness are best friends Charlotte and Freya. Both girls achieved three A grades each and are off to their first choice university, with Lincoln-born Charlotte going to Bristol University to study Neuroscience and Freya (from Worksop) off to Edinburgh to do History.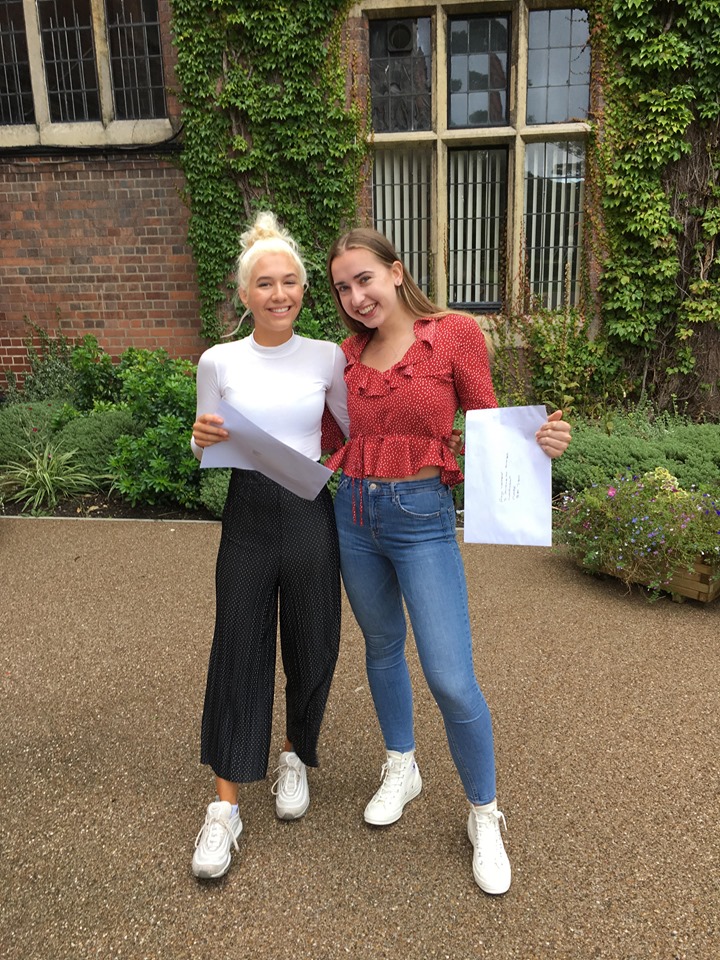 "I was really nervous", says Charlotte. "It's just such a relief!"
"I opened my email at home", says Freya. "It was the most nerve-wracking moment of my life!"
Local girl Emily Marshall from Retford is over the moon with her results, the A,A,B opening up lots of options for her when she returns from a volunteering position in India, raising awareness and support for Women's Rights.
"I'm just so happy", she says. "I actually can't believe it."
And it's not just pupils with smile on their faces today. Mrs Harding-Terry, mum to Will, is overjoyed.
"I'm so proud of him", says mum. "He's done so well and the support of the school in enabling him to progress his sport, whilst still achieve academically, has just been phenomenal.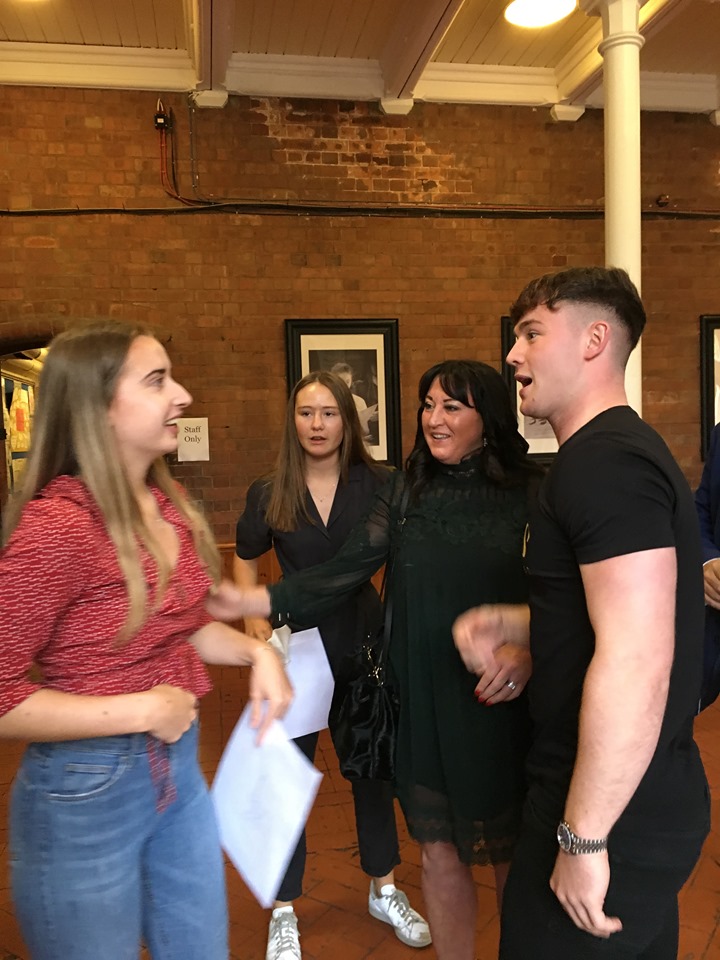 Rugby player Will is off to the University of Nottingham to study Criminology. In April, Will was selected to represent his Country as part of the England Counties U18 squad travelling to Ireland, so today's academic results are the 'icing on the cake'.
Mrs Harding-Terry's sentiments are echoed by Mrs Cordingley, mum to Ollie. "I believe the support he's received from particular teachers has made him the man he is today," she says.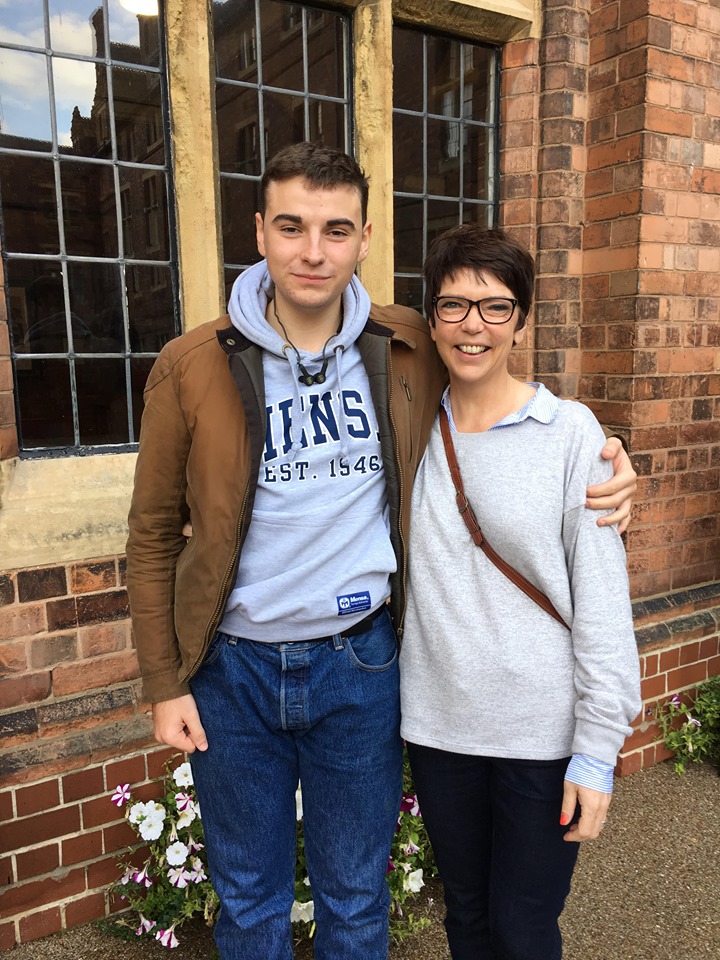 18 year old Ollie who started at Worksop College's Prep School Ranby House in 2011, is currently working as a Paralegal for Sheffield firm Irwin Mitchell and had to ask for the day off to come and collect his A*, A, B grades today.
"I haven't decided my next step," he says. "I know my future is in Law and Irwin Mitchell have already offered me a position, so I may go down the Degree Apprenticeship route.
Head Boy Jorge Stevenson from Mansfield is the youngest of three brothers, all of whom have studied at Worksop College.
Jorge achieved A*, A* A and is his next step will be London School of Economics to study Maths, Statistics and Business.
"I'm just looking forward to the future," he says.
With so many excellent results, many pupils today will be 'trading up' their university places – with staff on-hand to give advice on the best possible options and help secure places.
Head of Senior School, Mrs Clare Tilley is extremely proud today – the results mark the end of her year as Acting Head at Worksop College.
"Despite the fact that the A levels have now changed and the final exam being crucial, our results have improved across the board. As a non-academically selective school, I believe our pastoral support and individual approach is what helps our pupils achieve their potential. We are as proud of those who have achieved the very top grades, as we are of those who have improved on their predicted marks through sheer determination, hard work and the support of their parents and teachers. It has been my pleasure to watch them grow and achieve and I can't wait to see them back as Old Worksopians."
Find out more about joining our Sixth Form, get in touch with our Admissions Team on 01909 537100, email admissions@wsnl.co.uk