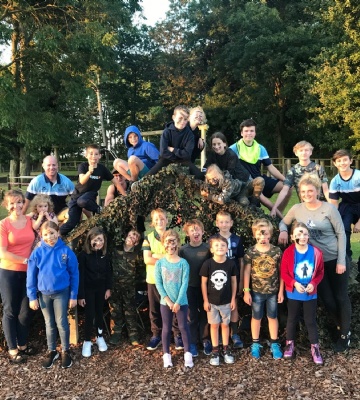 Held on Friday 20 September, the long-anticipated 'Manhunt' boarding night at Ranby House was a great success, yet again.
Offered to children in Year 2 and upwards, last Friday saw 15 boarders get involved in the popular event.
Boarding Housemistress Andrea Varney says:
"All the children (and the staff!) had fun, especially when it came to chasing and catching! After three exciting games, it was time to head back for some hot chocolate and a good scrub to clean the grubby camouflaged faces!"
Ranby House School offers a variety of different boarding options for children aged 7 years and upwards. Occasional boarding during 'theme' nights is a great way of letting children have a 'taste' of boarding without any commitment.
To find out more about boarding at Ranby, email admissions@wsnl.co.uk or call 01909537100