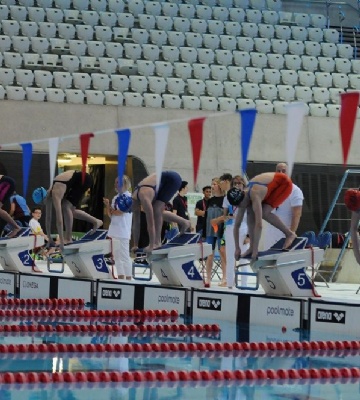 Staff and students from Worksop College are in a triumphant mood as they celebrate coming second overall in the Independent Schools Association's swimming competitions, held on 3rd and 8th October.
With 28 schools from across the Midlands taking part, the competition is hotly contested, attracting talented young people aged 12-18 from across the region.
Stand-out results included Amelia Smith from Rotherham who came second overall in the 100 metres, Cole Hewitt from Ranby Village who took 1st place at both the 100 metres 'IM' (Individual Medley - this is where swimmers swim all four strokes in one race) and fly - as well as Breanna Chamberlain from Doncaster who took 1st place in the 50 metre backstroke.
Siblings Harri and Nia Thorman from Sheffield also had cause for celebration - the brother and sister achieved 1st and 3rd place in the 50-metre breaststroke category.
Other excellent results included Kate Walker from Laxton (2nd Place, 50m breaststroke), Jake Franse from Worksop (1st Place, 50m backstroke) and Lucy Gratton from Doncaster (1st place freestyle).
Montenegrin student, Vladimir Gurgenidze has only been at the school for a matter of weeks, but achieved an impressive 2nd place during the 50-metre backstroke.
Independent school Worksop College has a history of swimming success, as well being the home of local swimming club and national champions, Worksop Dolphins.
Head of Swimming, Trevor Franse, said: "We hope the success means we will have a number of pupils competing at the national championship finals at the Aquatics Centre at Queen Elizabeth Olympic Park in London on 30 November. These young people have worked very hard and thoroughly deserve this success."