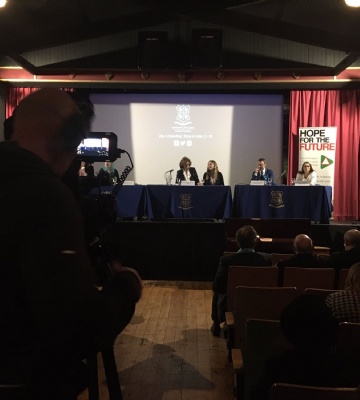 Parliamentary candidates from across Bassetlaw joined us for a Hustings at Worksop College last night.
A Hustings is an opportunity for candidates in an election to address potential voters. Dating back to the 1800s, the term relates to the temporary platform on which candidates for the British Parliament stood when nominated and from which they addressed the electorate.
Featuring Keir Morrison from the Labour Party, Helen Tamblyn-Saville, Liberal Democrats, Brendan Clarke-Smith from the Conservative Party and Debbie Soloman, Brexit Party – the event was Chaired by Head of Debating at Worksop College, Gail Robson-Bayley.
Discussing Climate Change, the future of the NHS, transport links in rural areas, investment in Bassetlaw and more – the event provided an opportunity for party representatives to lay out their plans.
WATCH – see what each party is promising for the Bassetlaw area.