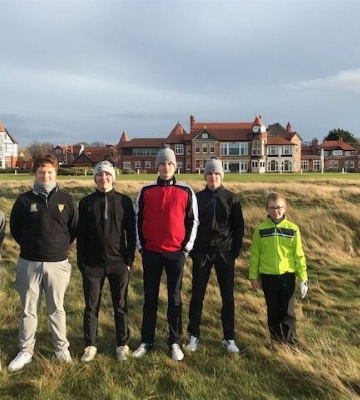 Yesterday saw our Golf Academy play in the HMC foursomes knockout quarterfinals on the Royal Liverpool (Hoylake) course.
Director of Golf, Mr Cook gives us the account of the day:
"The team were fortunate enough to play this round on an Open Championship course, which Tiger famously won in 2006 by missing all severe fairway bunkers. Rory also won there in 2014, so our pupils were walking the footsteps of some of the world's greatest golfers."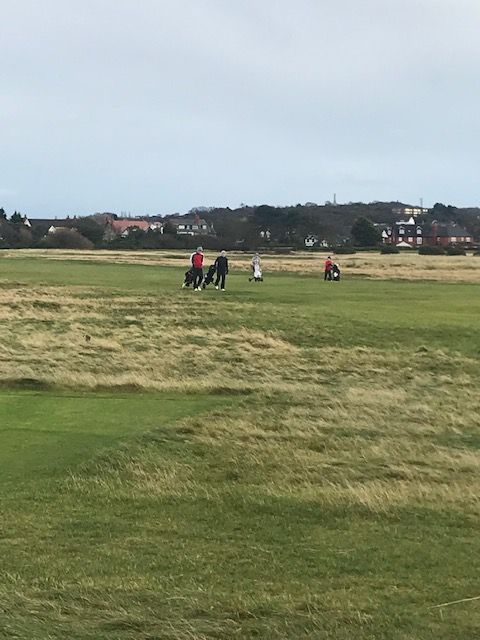 The weather conditions were rather changeable, between wind, rain and sun; however bitter cold was the theme of the day.
In the first match, Joe Turner-Bennett and Will Smith played two members whose local knowledge paid off, as the boys lost 6 and 5. They honestly admitted this might have been down to the fact they hit their driver a little too much and lost more holes that the others won. This was despite Mr Cook's advice to keep the ball in play and not give holes away!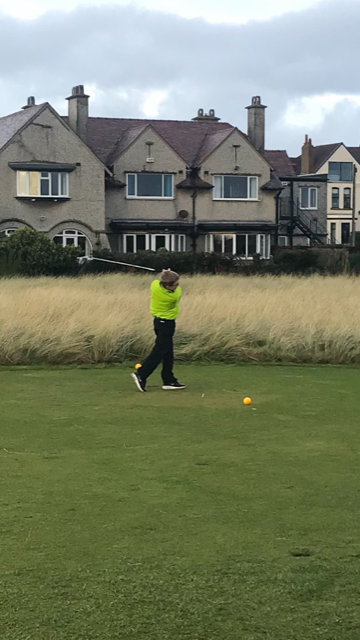 Fortunately, this had little impact on the result of the match. Reuben Tennant and George Cooper (who made his debut appearance) were up next. They kept the ball in play and played some fantastic golf to win 5 and 4. The opposition themselves reported that they made 4 straight pars and lost every hole to George and Reuben. Mr Cook said,
"This really goes to show the standard of golf being played."
In the final pairing, Hugo Sander and Joris Glogner were up, with another debut appearance for Joris. Both students rose to the occasion, inspired by the history beneath their feet and went on to win 5 and 4."
Overall, the team won the tie 2 and 1, and will now progress through to the semi-finals. Well done all!