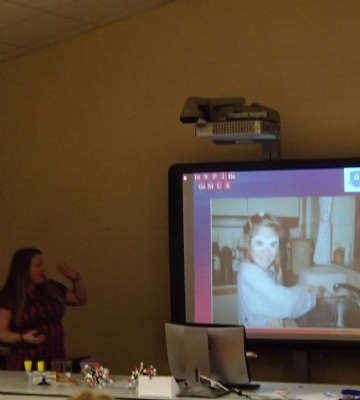 It was a pleasure to host Dr Joanna Buckley (OW) this week as she gave a lecture to our Sixth Form students on the 'Chemistry of Food'.
Those present were treated to understanding the 'myth of the tongue', as well as answers to the really big questions: How do After Eights' centres remain gooey?; What is the best cure for a hot curry?; and Why are mustard and Chillies 'differently' hot?
Insight was also offered as to why Leek & Cocoa, Strawberry & Mushroom, and Coffee & Pork were complementary flavours, as well as why everyone should have a favourite element.
It was lovely for us to host Jo after all these years, and great for Jo to re-visit the scene - the Lecture Theatre- of her first encounters of Chemistry at Worksop, albeit one with new benches!