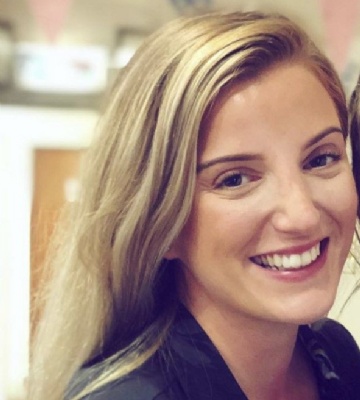 As we open our Early Years Foundation Stage up to welcome children from age 2 – we're pleased to introduce our new Kindergarten Teacher, Emily Williams.
In fact, for Emily, this is a bit like coming home - she attended Ranby House (05-07) and went on to Worksop College (Gibbs 07-12), enjoying Prefect and House Captainship at both schools!
Welcome back to the Worksop and Ranby Family, Emily. Tell us a bit about what you've been up in recent years.
After finishing my degree in Childhood Studies, followed by a Masters in Psychology, I began working at Granby House Nursery. I experienced time in every area, from the baby room up to the Pre-school room. The majority of my time at Granby House was spent as Leader in the toddler room, this is where my passion for caring and scaffolding learning for toddlers began.
My next and most recent post was as an Ofsted registered Nanny for three wonderful girls ages 7, 5 and 2. I've spent two years in the role, nurturing all the girls and teaching the youngest the Early Years Framework from home. I have loved both of these roles.

What do you enjoy most about working with nursery age children?
I've always had an affinity with children but as my career progressed it became evident to me that my passion lies with nursery-age children, more specifically toddlers.
I enjoy their curiosity, their giddiness, their cuddles, their imagination and their cheeky side. I love being there to develop their language from babbling to sentences, to witness them take risks and to sit back and watch their amazement and determination as they play and learn.
What are you most looking forward to?

Firstly I can't wait to be part of a team again, to have colleagues to work alongside, learn from, and share good practice. I am really excited about designing the nursery room; this job is such a unique opportunity. I am really looking forward to enabling the nursery to grow under my lead. Most importantly I am looking forward to the toddlers coming through my room, and the curiosity I'm going to witness and be a part of each day.