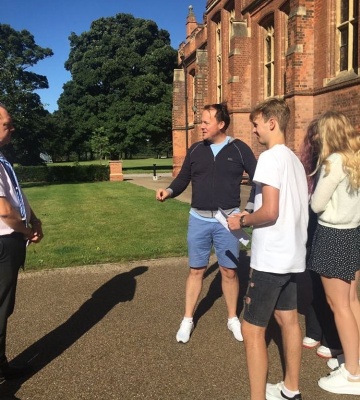 Celebrations continued today as GCSE students at Worksop College received their eagerly anticipated GCSE results. The school has seen an increase again this year making it the third year in a row that As, A*s 8s and 9 grades are up, with 44% of all results awarded at the top grades.
Now in its third year, the numerical GCSE grading system was reportedly designed to allow more differentiation at the top end of the scale, with grade 9 pitched above an A* in the old structure.
Ben Smith from Newark has a big smile on his face today, learning he has achieved 7s, 8s and 9s. Ben has had a busy lockdown, starting his own business selling e-scooters online. The young entrepreneur started the company in response to the growing demand for cleaner modes of transport.
Ben will be back at the school in just a couple of weeks where he'll begin his A levels in Design & Technology, Physics and Maths, with an overall career goal of becoming an architect.
Emma Tonge from Retford also has reason to celebrate after learning she's been awarded 7s, 8s and 9s. "I can't wait to come back!", she says. "I'm really missing my sport!"
Classmate Amy who accompanied her today is also in top spirits - being awarded 7s, 8s and 9s, as well as an A*.
16-year-old Alicia from Lincolnshire is also all smiles today. The current female European X30 Karting champion has been balancing her studies with her professional karting career.
Achieving a string of 7s, 8s and 9s – Alicia said "I'm really pleased with my results! It's been hard to balance at times, but I've been well-supported and I'm really proud of myself!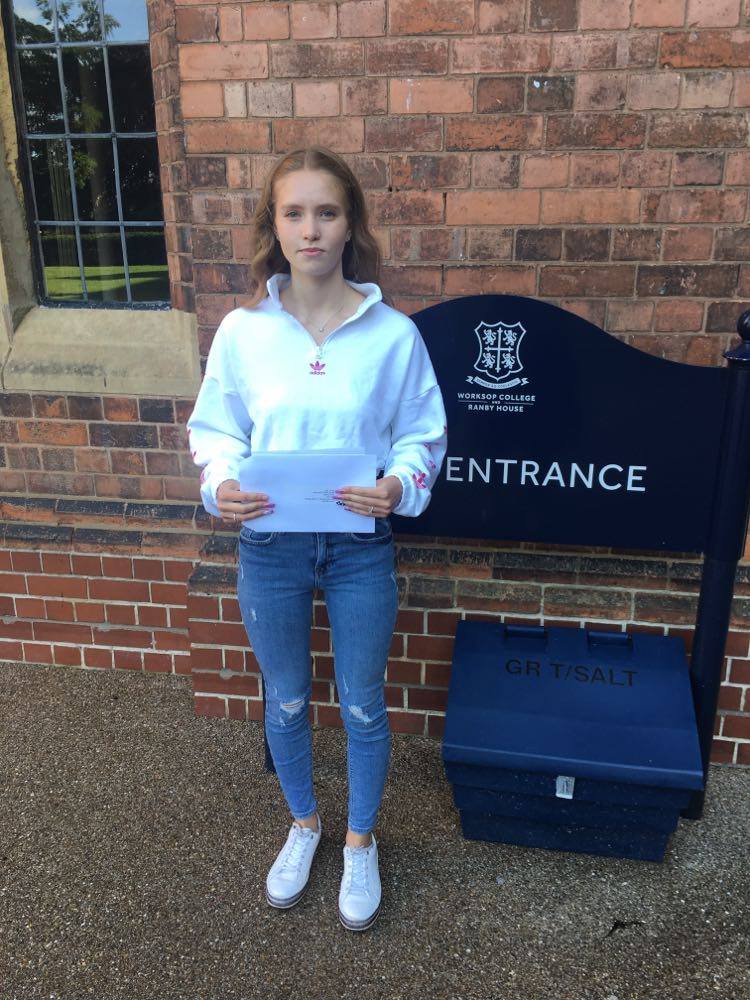 James from Bawtry, who joined the school in Year 10, is celebrating a run of high grades, achieving an A*, and 8 grades at a 9. The cricket scholar is looking forward to starting in Sixth Form in a few weeks where he'll be beginning his A levels.
Maddie, who has gone through both Ranby House School and Worksop College, and who arrived with friend May today, has been awarded all 8s and 9s. She 'can't wait' to get started when she returns to Sixth Form in just two weeks' time.
May agrees; her 6s and 7s will see her study Physics, Business and History when she returns next month.
Headmaster Dr Price is rightly pleased with pupils' achievements:
"To secure an increase across the top grades for the third year running is wonderful – we're delighted. This is absolutely down to the hard work of our teachers and pupils. As a non-academically selective school, our focus is firmly on developing confidence and resilience in young people so they achieve both academically and personally. We're thrilled with our 2020 cohort and can't wait to have them back next month as they join us in the Sixth Form."