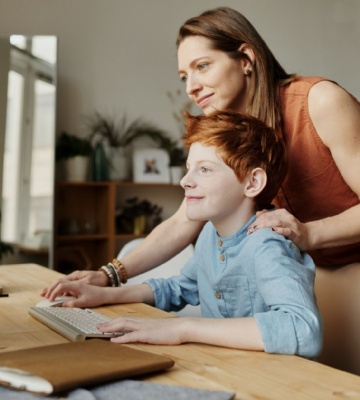 Our first Virtual Open Day is fast approaching, and you might be wondering what to ask and look out for on the day.
Here are some helpful tips to get the most out of the event.
Check the format
Make sure you don't miss out on any part of the day by familiarising yourself with the format beforehand.
Sat 3 Oct, 2020, 10am
Welcome from our Headmaster, Dr John Price
Virtual tour with our pupils
Live Q&A with Head of Senior School, Mrs Clare Tilley
Be prepared
In recent months we've all learned how much we rely on the internet and technology, but also its limitations. We've found Microsoft Teams is a great platform for our virtual events and to ensure a smooth start to the day, check out our handy guide on how to get set up below.
Top tip: Accessing Teams using a laptop or computer will give you a bigger, better view of the tour than your mobile phone.
Virtual Tour
To get a real feel for what life is like at Worksop College, you will be virtually toured by our students. Listen closely to Max, Clarissa and Kristian as they take you through the school from their perspective.
Don't be scared to ask questions
During the Live Q&A you will have the opportunity to write questions to our Head of Senior School, Mrs Clare Tilley in the Teams chat box.
Make a note of any questions that arise before or during the event and if you have a burning question – ask! It's likely someone else is thinking the same!
Book a family visit
Our virtual event will give you a taster of life at Worksop College, we encourage you to follow this up with a family visit (up to six people). Found out more HERE.
Interested in one of our upcoming Open Days? Book your place HERE.
Microsoft Teams – how to get set up
You will be invited to join the Open Day Teams group via the email address supplied when booking your place for the event.
If you wish to use a different email address, please contact the Admissions Team on admissions@wsnl.co.uk or 01909 537100
Within the email invitation, you will receive a link to open the event group. You aren't required to download the Microsoft Teams app, as this will open in your web browser.
Please note, you will get the most from the event if you can view this on a laptop or computer screen.
Once the group has opened, please ensure that your camera and microphone are turned off.
Please lookout for the event guidelines on the main page from the Admissions Team.
Guidance on how to access the videos and live chat with be communicated a few days before the event.