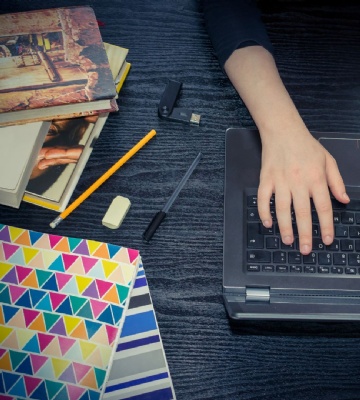 When the clocks struck midnight marking the end of 2020, the thought of Zoom calls and virtual learning was something we thought we may start to let go of - but with the announcement of a third national lockdown, virtual learning is back.
With the technology and capability to facilitate online learning for self-isolating students in hybrid classrooms and 6 months of experience from Lockdown 1.0, we've all adapted to working online – teaching physically and virtually as we find creative ways to deliver education in the new normal.
As if the new environment we find ourselves in as educators wasn't challenging enough, you may wonder what it would be like to start a new school during the pandemic and what would make you want to move schools too?
Year 9 pupil, Sam, joined Worksop College in April 2020. Sam and his family visited the school just before the pandemic had meant physical tours were stopped and knew a move to our school was on the cards – it was just a matter of timing.
"We had been toying with the idea of moving and we had toured the school before. But when lockdown hit and the children started learning from home; the provisions at his previous school just didn't suit what he needed – it was the catalyst for change and he joined Worksop College in the summer term, says mum of two, Claire.
As Sam 'virtually' joined Year 8, he was able to meet and get to know some of his classmates through online classrooms and by playing games and taking part in House activities.
Sam commented on his experience as an in-year starter "I've enjoyed getting to know classmates since April. It was weird not being able to physically meet people, but everyone is really friendly. Online lessons are good; I feel like I can get involved in lessons and my teachers are helpful."
Starting a new school can present its own challenges, but at Worksop College our student-centred approach to education and wellbeing supports students and one-to-one mentoring time with teachers play a huge role in the settling process.
Headteacher Dr John Price added "A well-rounded approach to wellbeing is critical as the new term starts, especially as the country has entered a third national lockdown forcing the closure of schools again. For families like Claire's knowing that children are receiving the education they deserve, through virtually taught lessons and a supporting co-curriculum and extracurricular programme that enriches students beyond traditional subject areas is part of our core beliefs at Worksop College and Ranby House."
To find out more about joining Worksop College and Ranby House in-year, contact our Admissions Team on 01909 537100 or email our Admissions team.