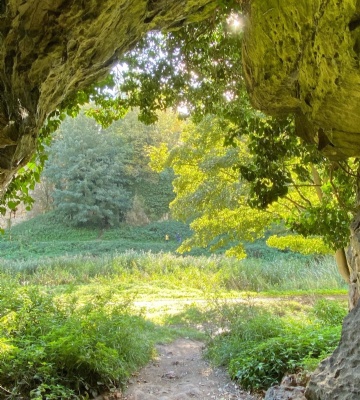 We've all had lots of time inside recently and keeping active is crucial in keeping our minds healthy.
We've picked five excellent walks in the local area with plenty of space to allow for a safe and socially distanced stroll in nature. Before escaping into the countryside, please do bear in mind the current travel restrictions.
Rufford Abbey Country Park
A country estate in Rufford and just 2 miles south of Ollerton, the building was originally a Cistercian abbey. It was converted to a country house in the 16th century after the Dissolution of Monasteries. With over 800 years of history, Rufford Abbey has excellent educational value for all ages with interactive walks throughout. The grounds are a delight to explore with plenty of variety.
https://www.parkwoodoutdoors.co.uk/centre/rufford-abbey
Clumber Park
The neighbour of Worksop College, Clumber Park has an astonishing breadth of parklands, heath and woods covering 3,800 acres. Clumber Park is known as the former country estate of the Dukes of Newcastle with unique gothic-style architecture.
The parklands are breathtakingly picturesque and serve as the host to running events, duathlons and bike rides. For those looking to get lost in nature, this is the perfect spot for just that.
Clumber Park is part of the National Trust, and booking is required https://www.nationaltrust.org.uk/clumber-park
Creswell Crags
Creswell Crags is a spectacular magnesian limestone gorge that straddles the border between Derbyshire and Nottinghamshire, offering various short trails and longer hiking routes. Whether you've come for a breath of fresh air or a long-trek across Nottinghamshire's vast countryside to clear off the cobwebs, Creswell Crags is the perfect walk. Parking is limited and charged, but funds go back to support the charity museum and heritage centre - https://www.creswell-crags.org.uk/
Sherwood Forest
There is more than just one legend from Sherwood Forest – it's also home to the Great Major Oak, which is over 800 years old and is 10 metres in circumference.
If you want a walk that makes you feel that you are the only person for miles, then we highly recommend branching out for a walk in Sherwood Forest.
https://www.visitsherwood.co.uk/
Wollaton Hall and Park
A little further afield for us, Wollaton Hall and Deer Park attract a range of visitors for numerous reasons. The Hall provides a stunning backdrop for socially distanced walks and where permitting, events. With delicate streams of flowing water creating a winding path around the Hall, this is a perfect spot for nature lovers and photographers – especially those looking to see wildlife. Wollaton Hall is also a popular spot for film tourists - the Hall featured as the home of Batman for The Dark Knight Rises.
Although parking is available for a fee, Wollaton Hall asks that local visitors travel in by foot or by cycling to reduce the environmental impact of travelling footfall - https://wollatonhall.org.uk/deer-park-and-gardens/