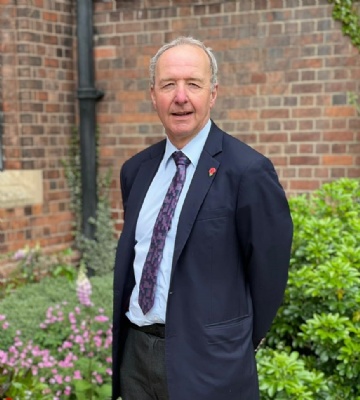 As part of Sample the Sixth, our Sixth Form transition week, we were thrilled to welcome a very important Old Worksopian back through our doors.
Dr Jonathan Leach attended Ranby House (1969-1973) and Worksop College (1973-1978), before attending the University of Sheffield to study medicine. After qualifying he pursued a military career, where eventually was promoted to the rank of Colonel. After his time in the military, Jonathan had a variety of interesting job roles, including Professor of General Practice and Director of GP Education, as well as providing medical support for UK operations overseas in both clinical and command capacities.
In 2008, Jonathan returned to the NHS, where he has since had senior executive positions, including Medical Director and Director of Primary Care for Worcestershire and Associate Medical Director for NHS England. He is also the NHS England Associate Medical Director for Armed Forces and Veterans Health and thus advises NHS in England on the NHS care of service personnel, their families and veterans. More recently, when coronavirus struck England, Jonathan was asked to be the Medical Director for COVID-19 Vaccination for NHS England. This national work has since encompassed planning and advising on clinical aspects of delivery as well as working clinically to vaccinate patients in care homes and GP surgeries. Jonathan was awarded the OBE for services to General Practice in the 2020 New Year's Honours List.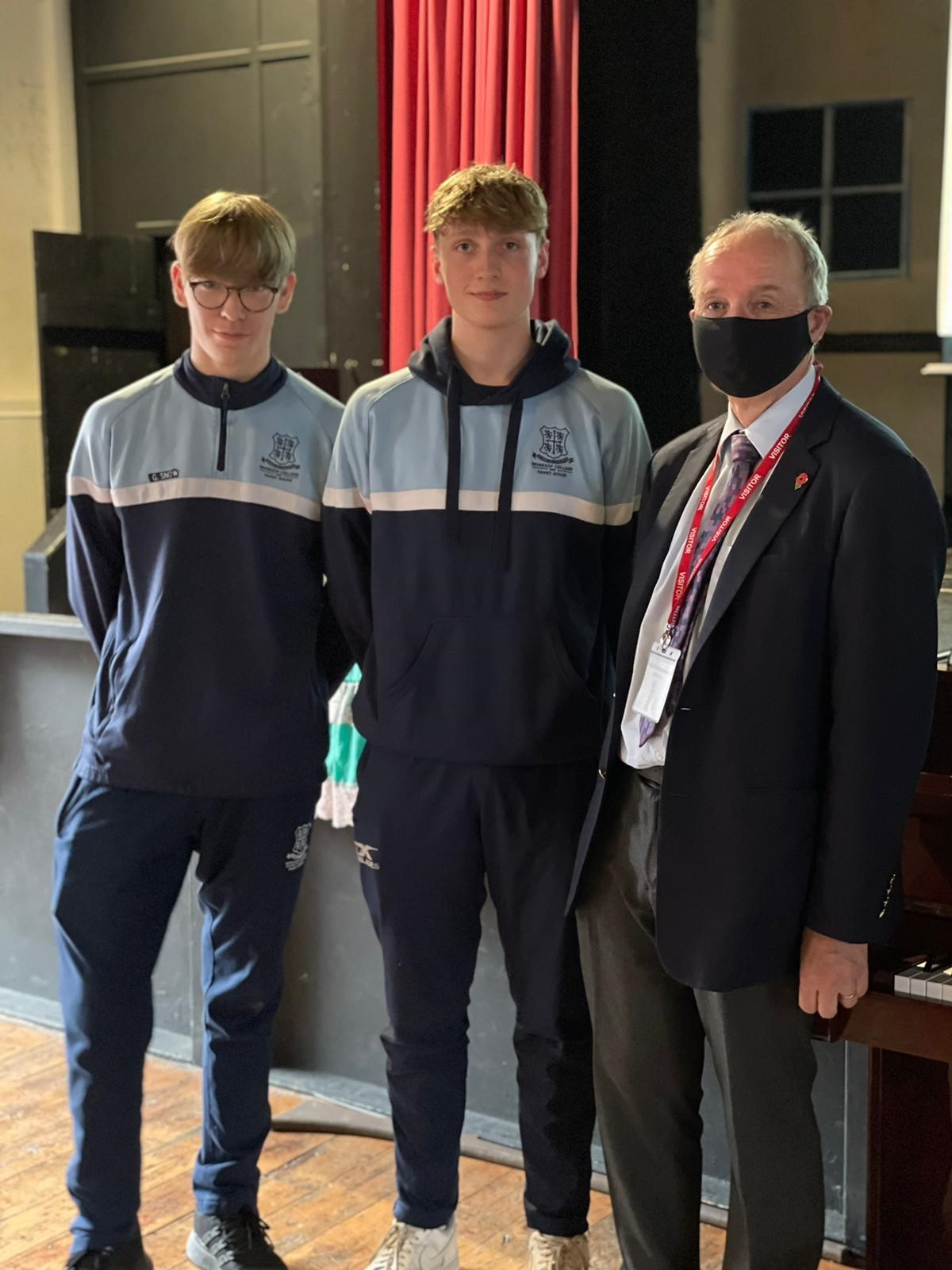 On the 21st June, Dr Jonathan Leach walked through the Worksop College corridors, 43 years after his last day of school, to encourage our sixth formers with his inspiring career. Year 13 Thomas, Talbot House, is planning to follow in Jonathan's footsteps by pursuing a career in medicine, and was truly motivated by him:
"I had the pleasure of meeting Old Worksopian Dr Johnathan Leach (OBE) on Monday when he came to give a talk at the 'sample the sixth form' event. As he is currently holding the position of Medical Director for COVID-19 vaccination rollout, I found it fascinating to learn about how he made the decisions on how and when to roll out vaccines, and the many challenges along the way. In the talk to the 6th form, he spoke about how COVID-19 has affected young people across the country, how it will continue to affect us, and some information on the successes of the vaccine rollout in the UK. It was very interesting about how they use the real-time data collected to make their choices. As well as this, it was interesting when he spoke about all the different people involved in the vaccine rollout; from data analysts presenting the figures, to Dr Leach and his team, to the vast number of nurses, army personnel and volunteers on the frontline working to administer vaccines as effectively as possible. As Dr Leach said, "they really are the 'unsung heroes' of this pandemic". Meeting Dr Leach showed me how deep the underlying sense of community is within our college – as we were having lunch, he was very reminiscent about the school and his time here showing me how much has remained the same during these times of change. Since meeting Dr Leach, I have made an effort to keep in contact with him. I have discovered more about his life and what he has gone on to accomplish and hope to be involved with some of his projects when I attend medical school next year."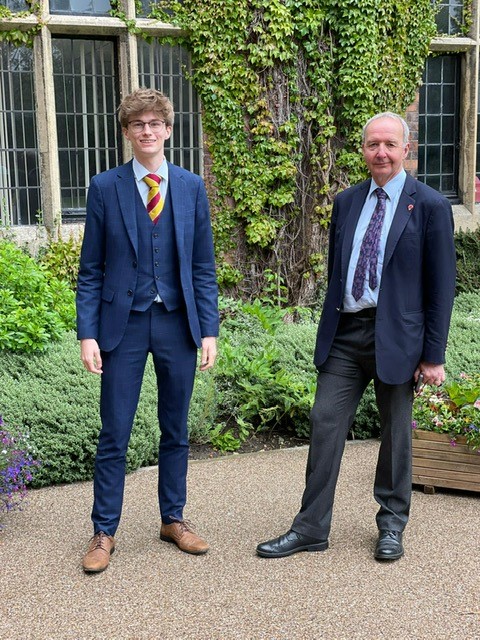 It is always a pleasure to welcome an OW back to the School, but we felt particularly honoured to have Jonathan visit us. His work in the vaccination rollout is extremely topical, and our students are incredibly fortunate to hear first-hand the intricacies behind it.