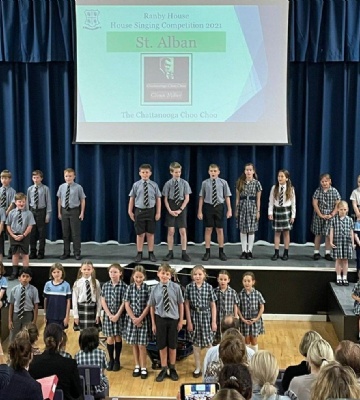 After just a week of rehearsals, students at Ranby House took to the stage to perform renditions of their House songs.
On Friday, anticipation was at an all time high in Ranby House PAC, as parents gathered to watch the House singing competition. As the crowd continued to grow, the children were warming up their vocal cords and doing a brilliant job of not letting their nerves take over!
First to perform was St Dunstan, performing their fabulous version of 'The Trolley Song'. It was amazing to see the children take on a piece they'd probably never even heard before, while doing it such justice. The addition of instruments and costumes only heightened the performance, but the most impressive part was the children's ability to smile throughout the whole thing!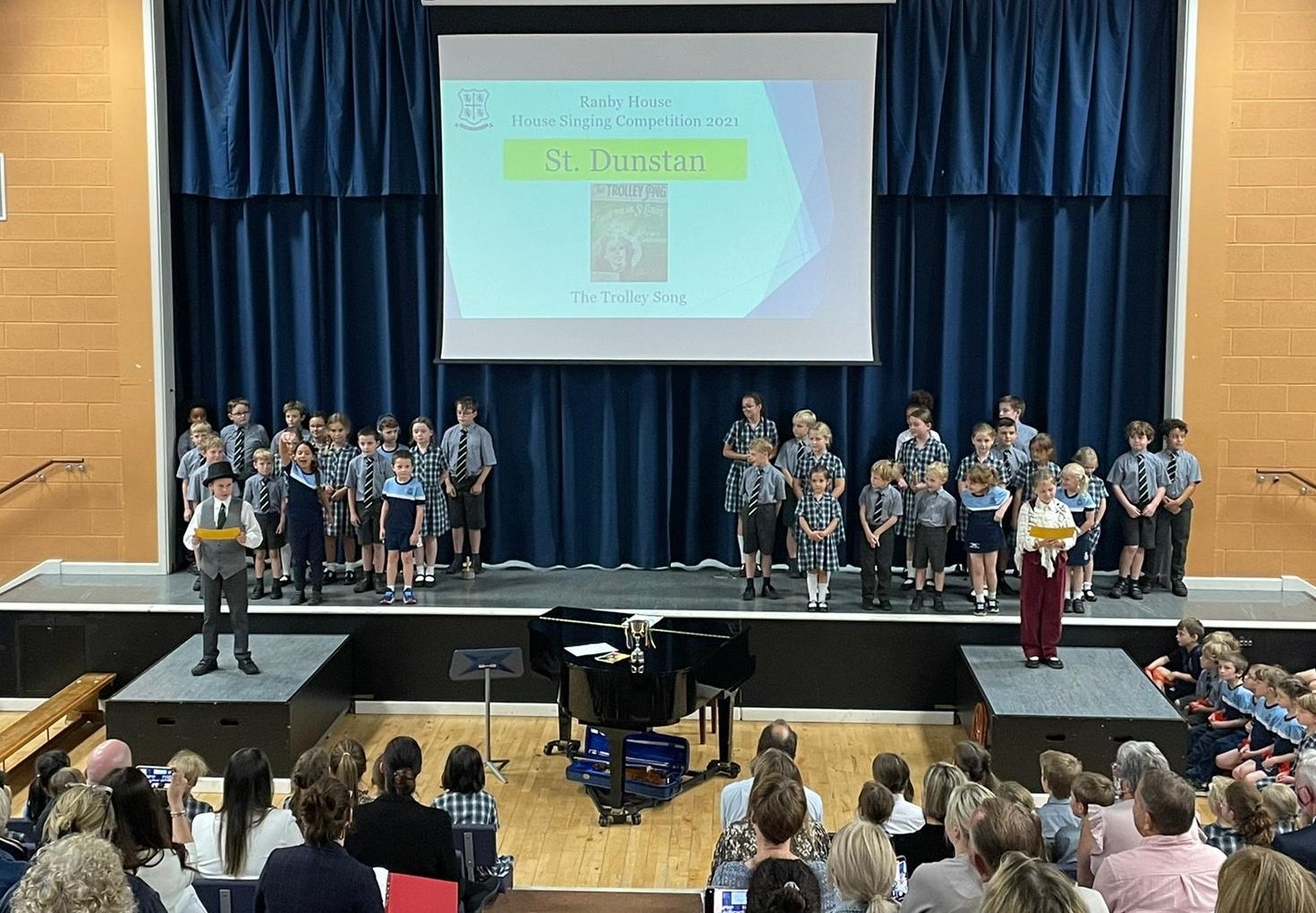 Having a tough act to follow was St Columba, who certainly stepped up to the plate. Their clever parody of The Beatles' Yellow Submarine was just brilliant. They used red netting and red costumes to emphasise the changes to the original, as they sang about a RED submarine!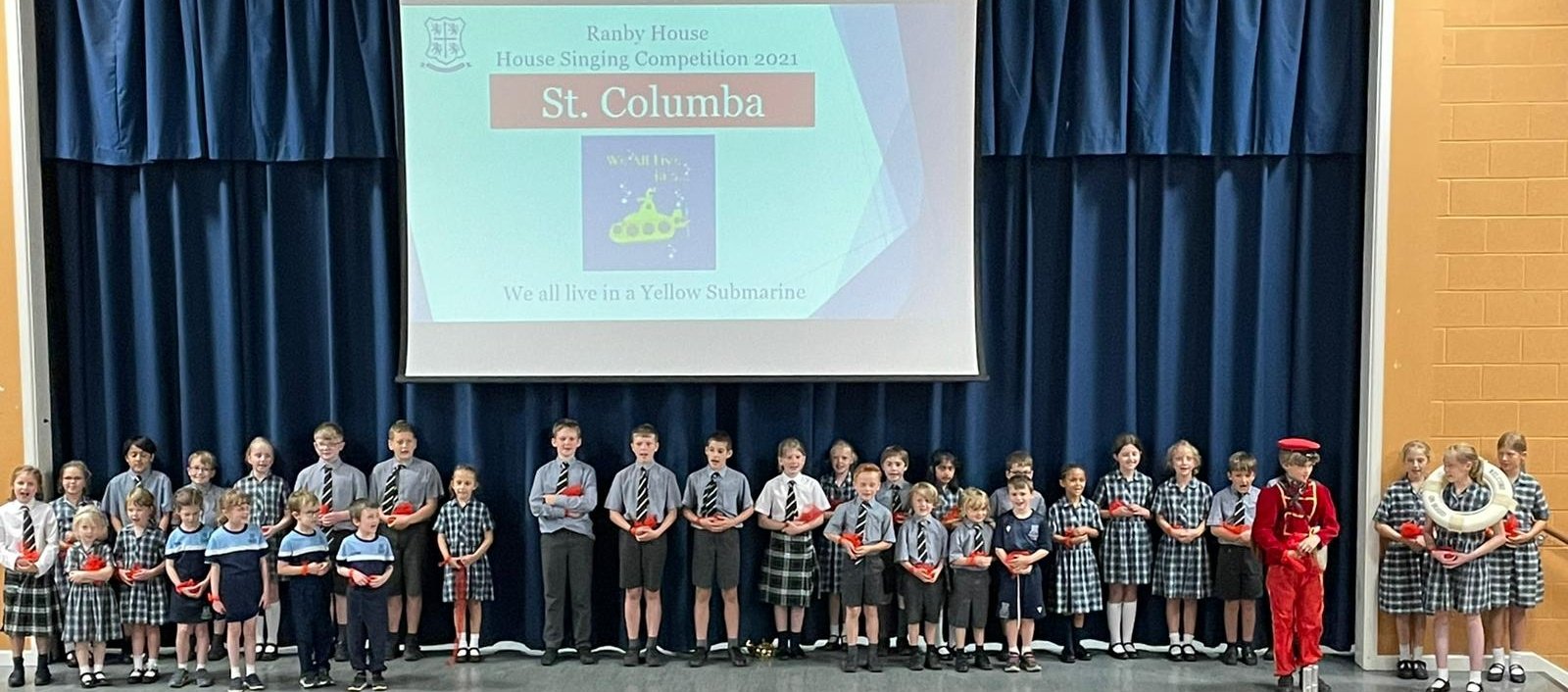 Next to take the stage was St Benedict, who put all their energy into their performance of 'Flying Machine'. Their lively dance moves were the perfect accompaniment to such an upbeat tune. The most noteworthy aspect of the performance was the complexity of the lyrics, and the children's ability to keeps up with them - line by line!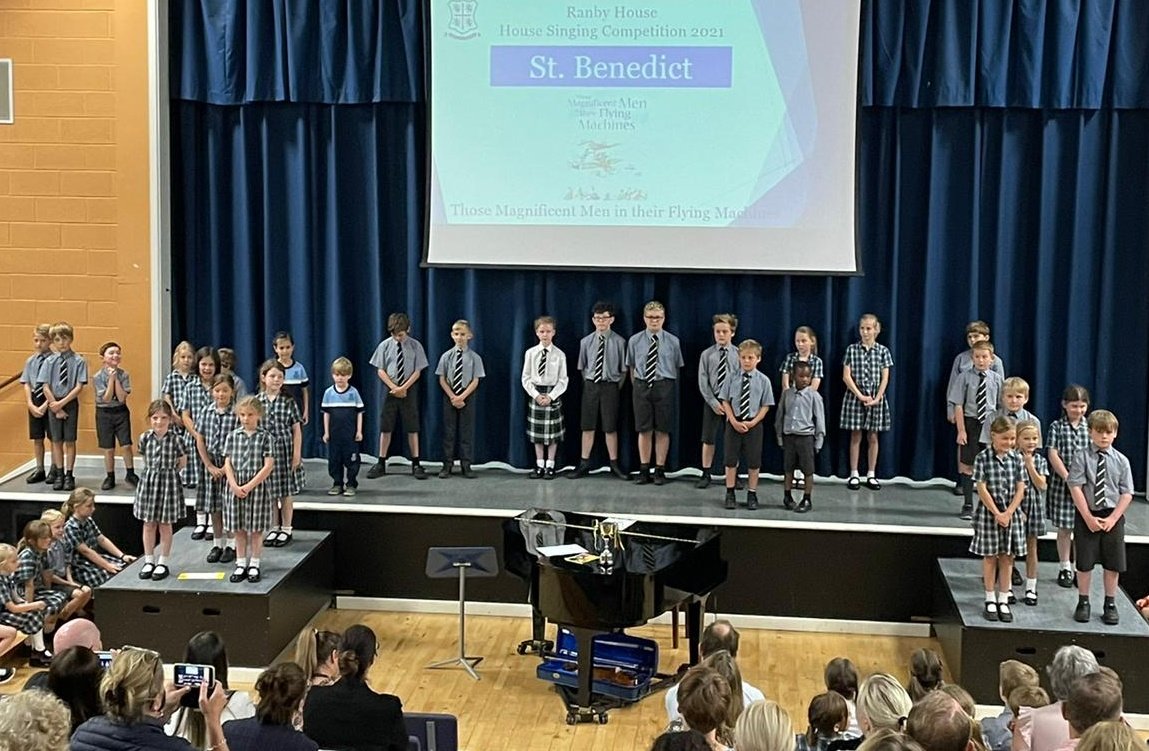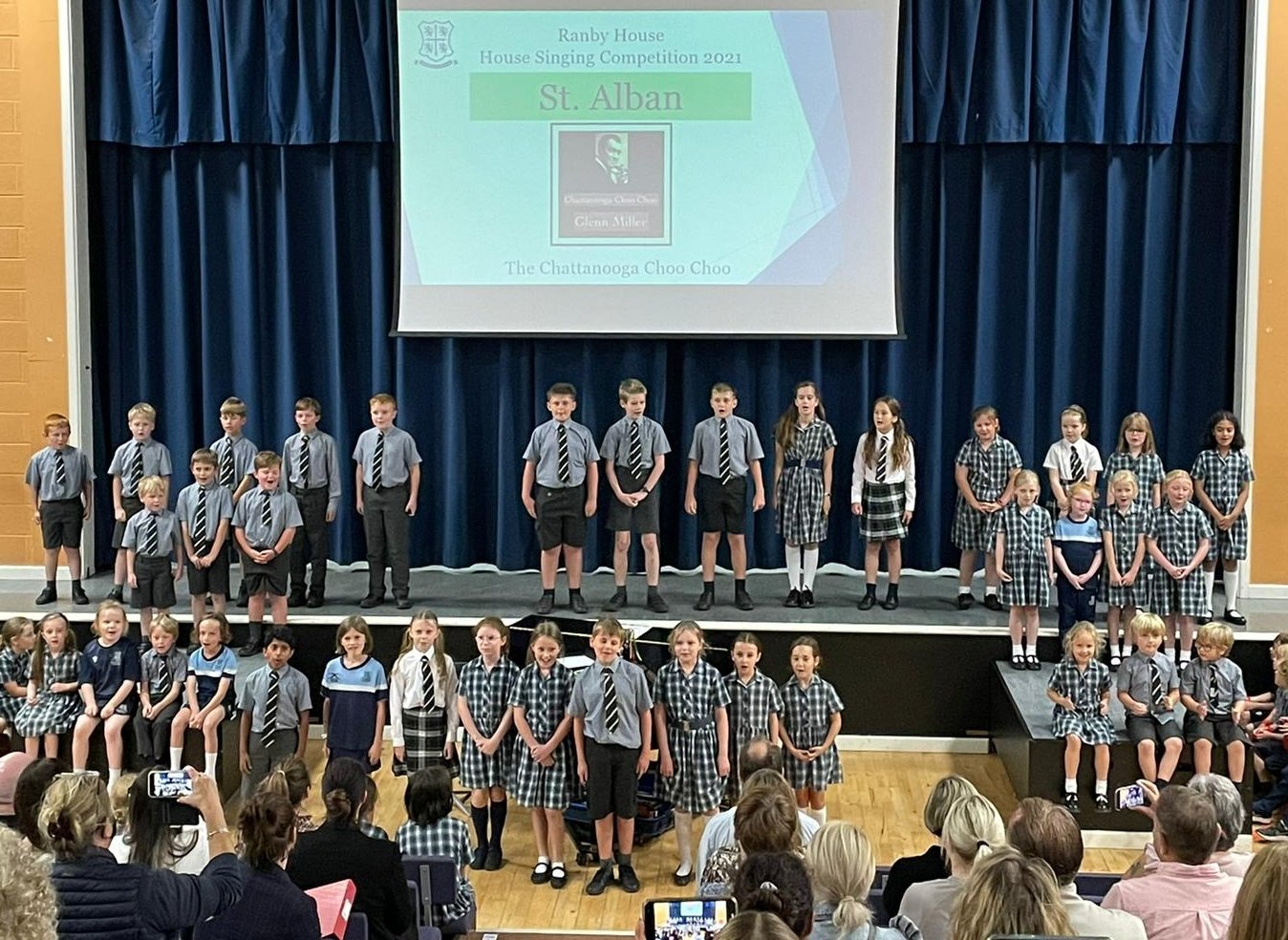 The final performance was given by St Alban. The Chattanooga Choo Choo was released in 1941; 75 years before most the children performing it were even born! It is incredibly impressive that the children were able to learn these lyrics in such a short amount of time - especially as it isn't a song commonly heard in this day and age. Their version of the song was high energy, enthusiastic and beautiful.
After all Houses had performed it was up to Miss Grant, Head of Drama at Worksop College and Judge of Ranby House Singing Competition, to make the final decision. "What stood out the most to me was the smiling going on through all performances," said Miss Grant. "People forget just how much impact a smile can have." After much deliberation, and with just one point between the top two acts, Miss Grant revealed the winners to be...
St Benedict!
Well done to all of our students who put their all into giving the best performance to their parents.
Check out the winning performance HERE.