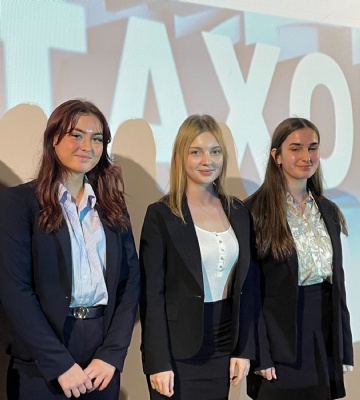 There was a tense atmosphere in the Chemistry Lecture Theatre as our Sixth Form scientists went head-to-head in the Science Lecture Competition Final.
Over the last few months, our budding scientists have been eagerly preparing their presentations in anticipation for this very day. As the lecture theatre filled from top to bottom, the finalists got in their last minute rehearsals, and prepared themselves to stand before their peers, teachers and the judges.
Our Sixth Form scientists were all encouraged to enter the competition, whether they study biology, chemistry, physics or psychology. Their task was to prepare a 10 minute presentation about any science topic of their choice. As the months went on, the contestants were whittled down to the final four; Joy (Gibbs), Ana (Gibbs), Devon (Derry) and Delia (Derry).
Each one presented on an area which fascinated them. Devon gave an interesting talk on neuroplastic surgery, while Delia's presentation was all about the illusion of reality. Ana also gave an insightful presentation, focussing in on false memories.

Although all the presentations were of a very high standard, it was Joy who took first place. Joy spoke passionately about DNA barcoding, and won around the panel of judges, who you will see photographed with Joy below.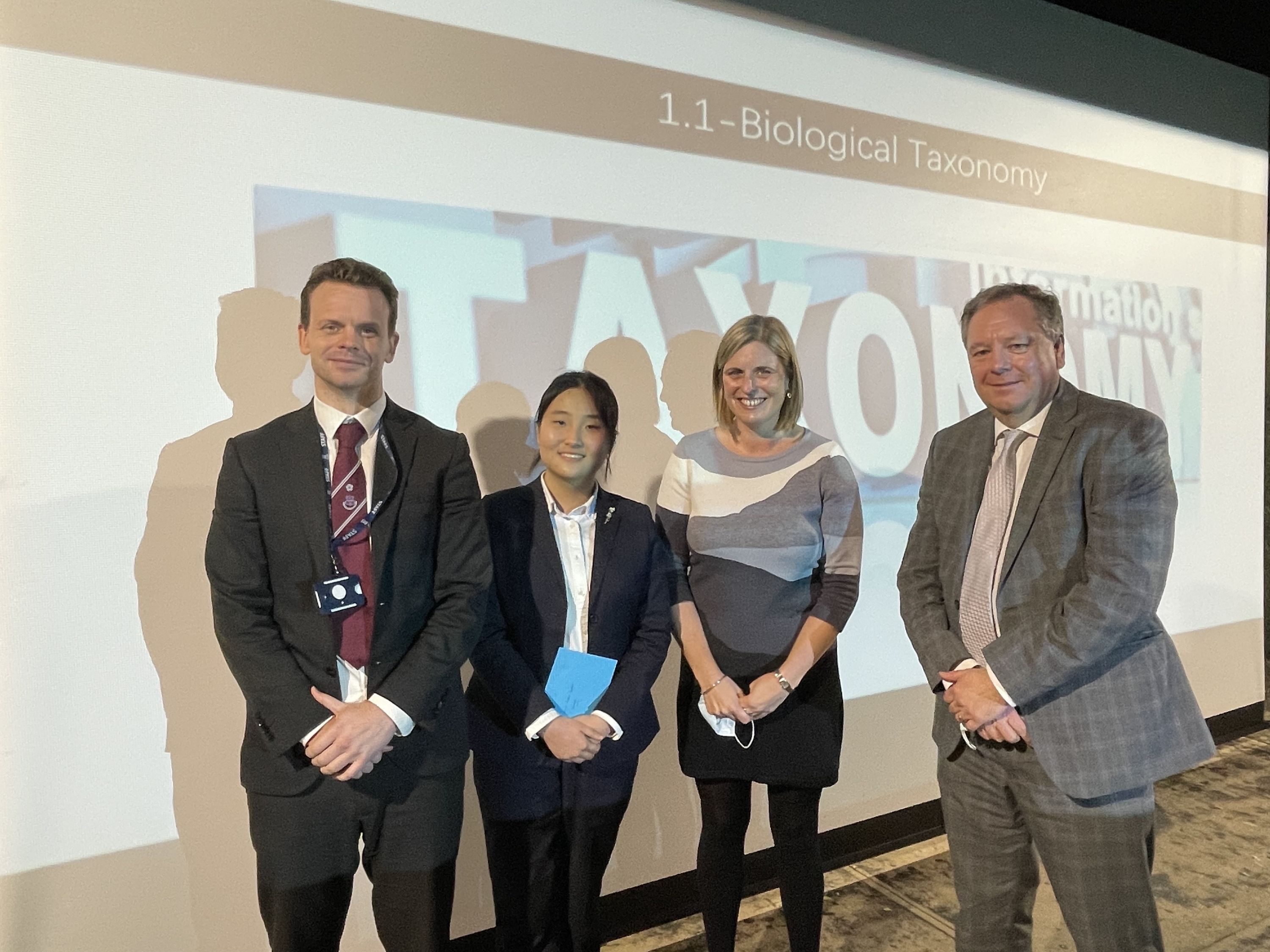 Dr Young, Head of Chemistry at Worksop College, told us, "we were very impressed by all four of our finalists, which is especially impressive considering for three of them they were presenting in their second language. All the lectures were interesting and, most importantly, packed full of science. Joy is a very worthy winner."