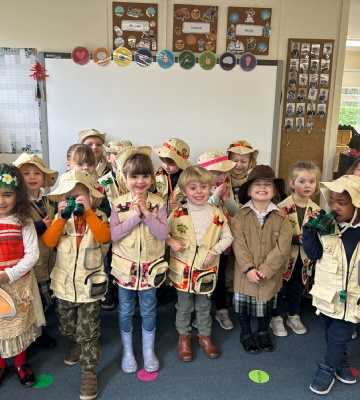 "Nature is full of thrilling stories. And be prepared to add your own, because you will be among the next characters who can, if they wish, tell the most extraordinary story of all - how human beings in the twenty-first century came to their senses and started to protect Planet Earth and all the other wonderful forms of life with which we share it."
From the arctic to our deepest oceans, teachers at Ranby House used 'Our Planet' to inspire pupils to protect planet earth. On World Book Day, Ranby was occupied by many little explorers, ready and raring to explore the different corners of our planet.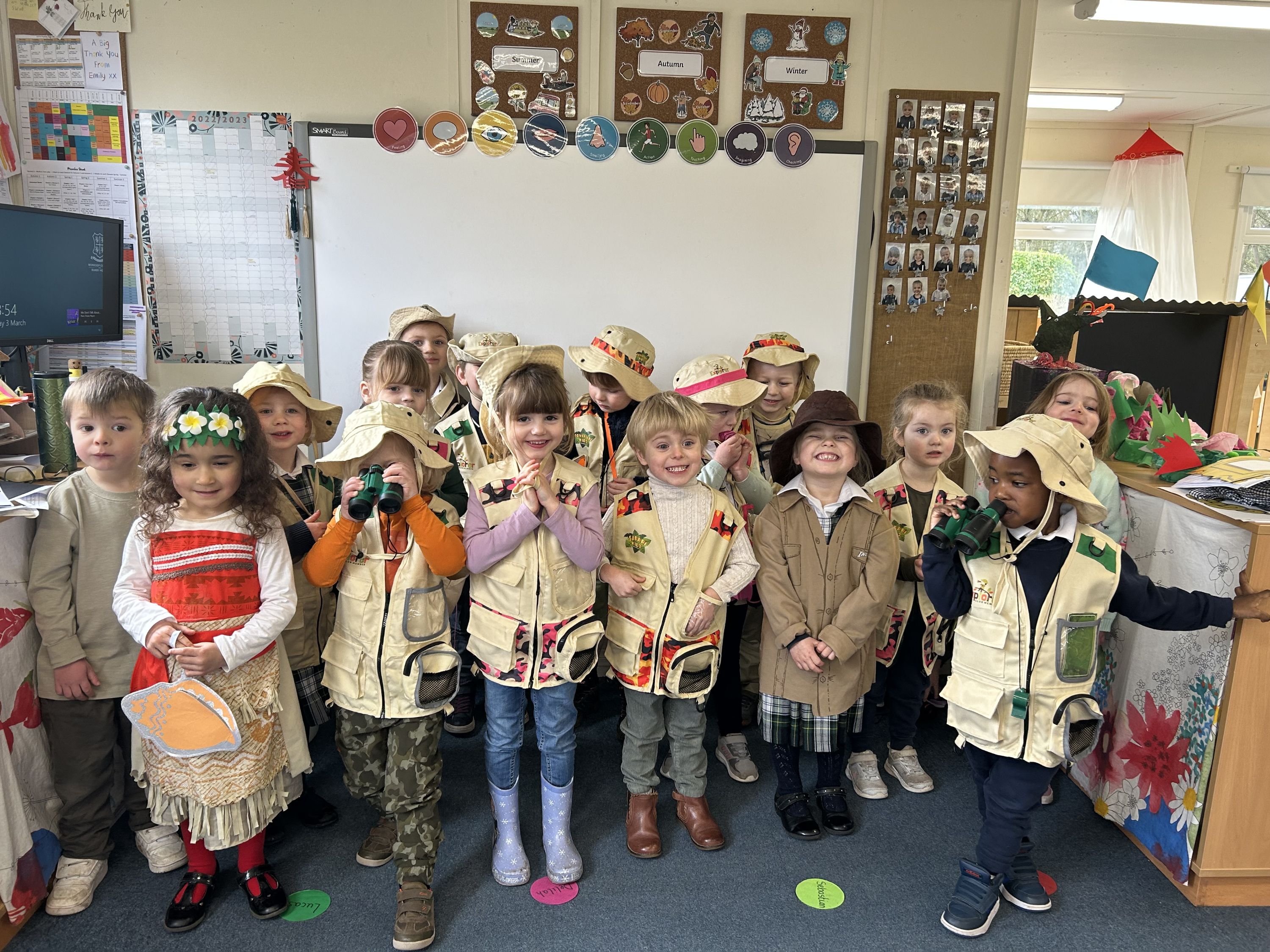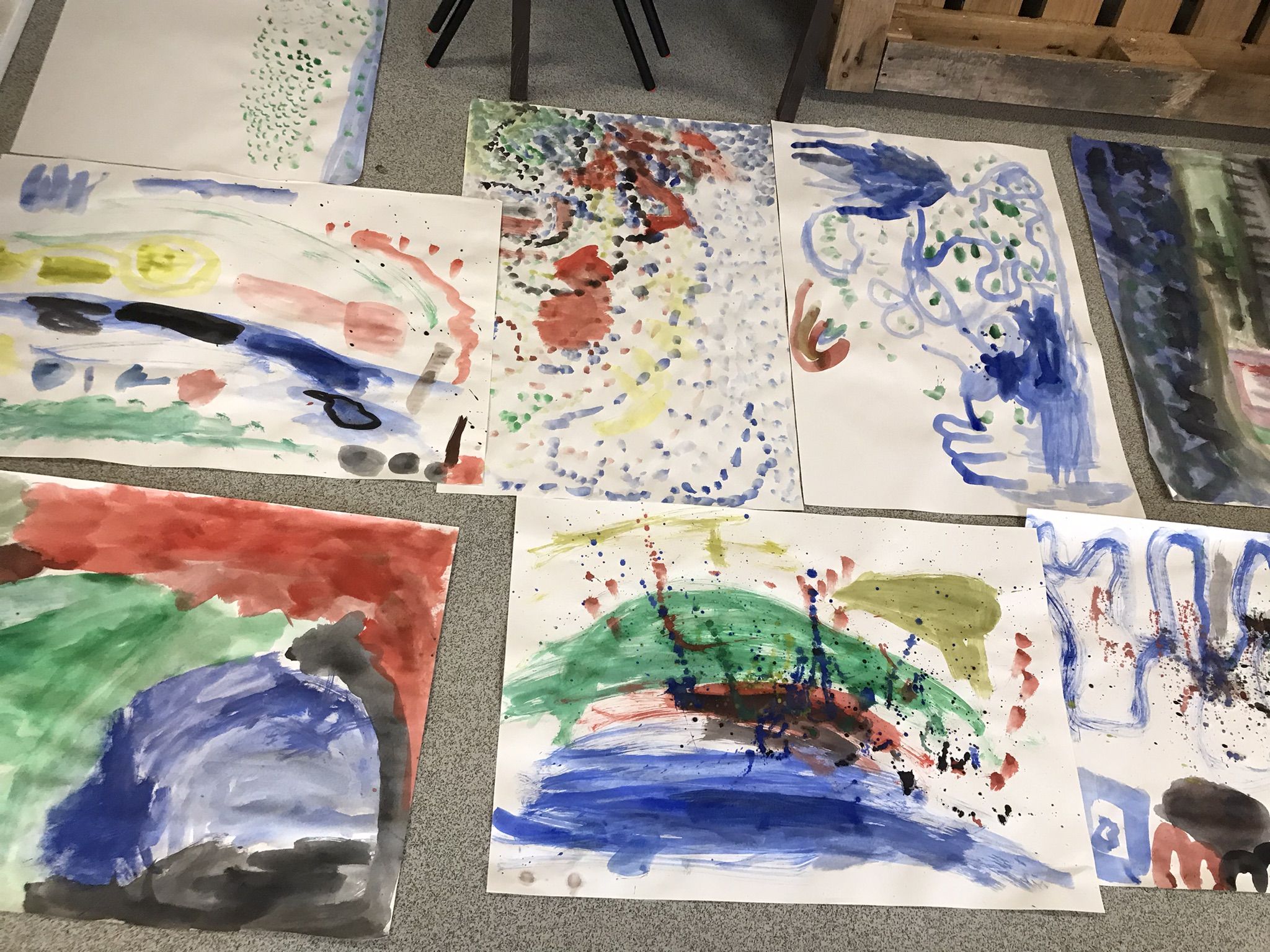 Nursery and Reception had a busy travelling day, going from the jungle to the arctic, the coast to grass land. They used collages, water-colour paining, jellyfish blow painting and painting to music, to present what they'd learnt.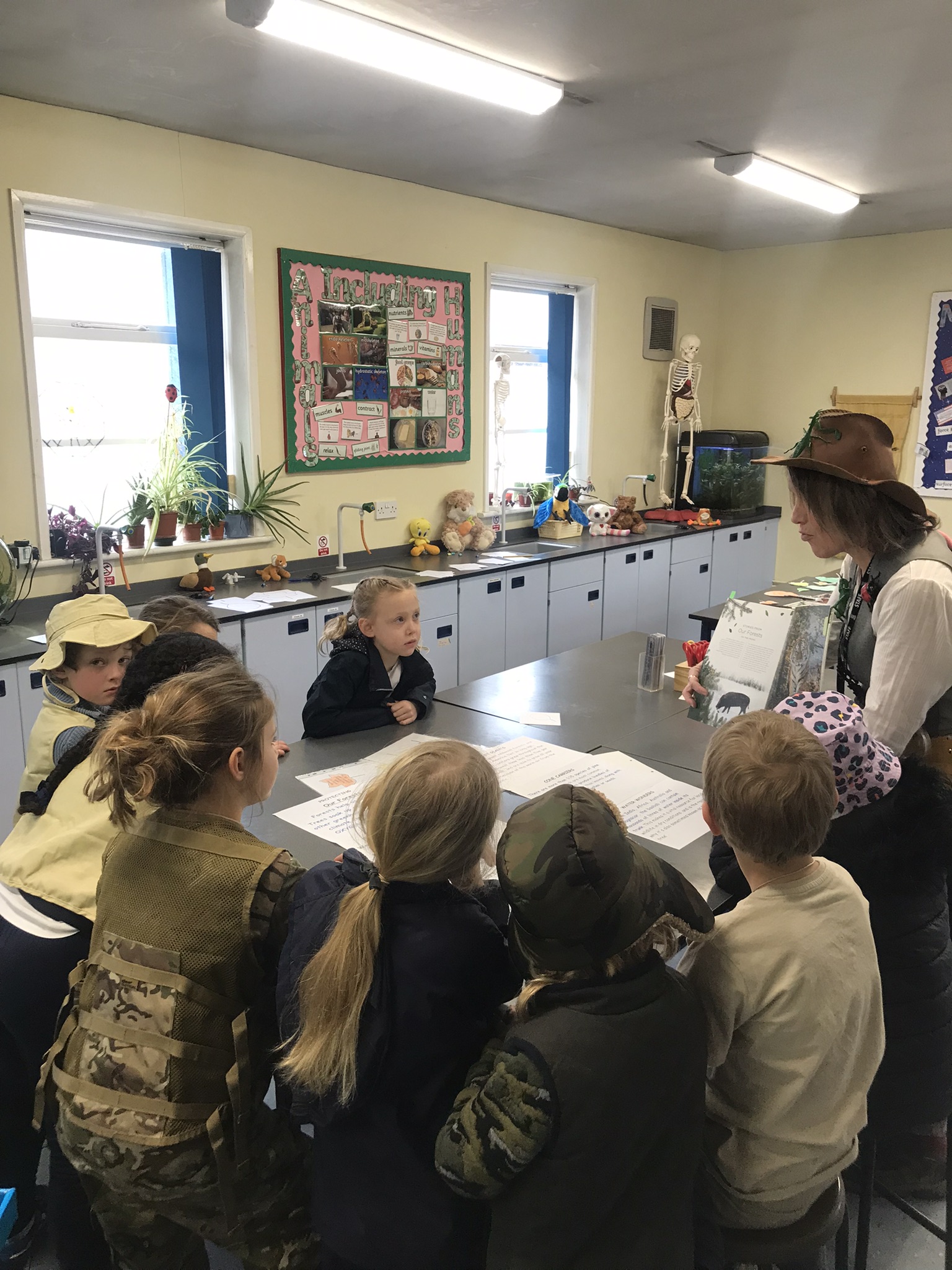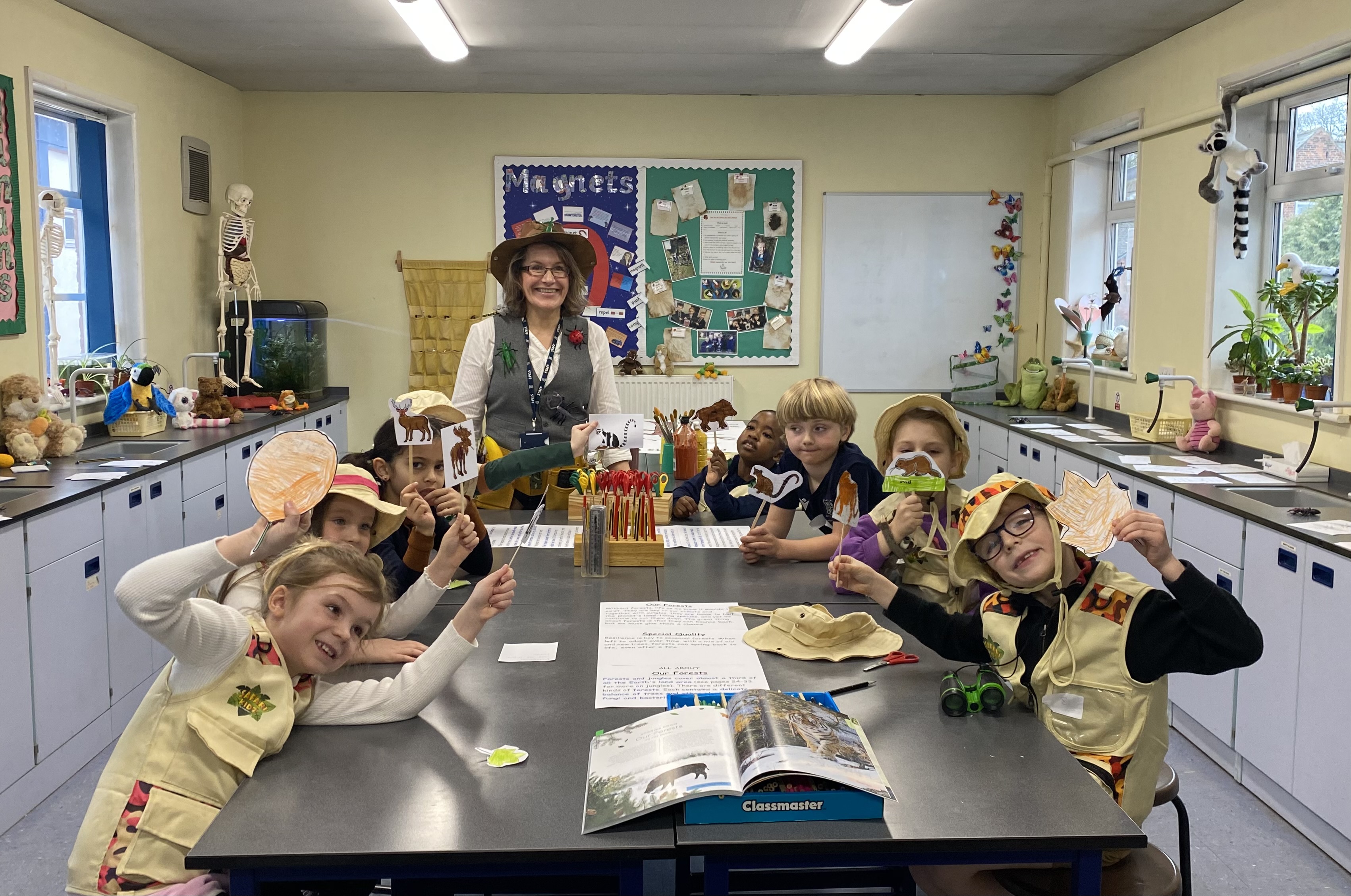 Over in the science lab, Year 2 learnt about the biology of the forest - from the growing trees, to the animals that inhabit it. Using leaves to note down what they'd learnt, then adding them to the 'putting the forest first' tree, the school now has a wonderful display to reaming us about the importance of protecting our planet.
Using a zoetrope - a cylinder with a series of pictures on the inner surface that, when viewed through slits with the cylinder rotating, give an impression of continuous motion - Year 1s brought their drawings of fresh water rivers to life. Their creativity continues right the way to the jungle, where they made chalk drawings of native animals. That is not an optical illusion - they are in fact 3D!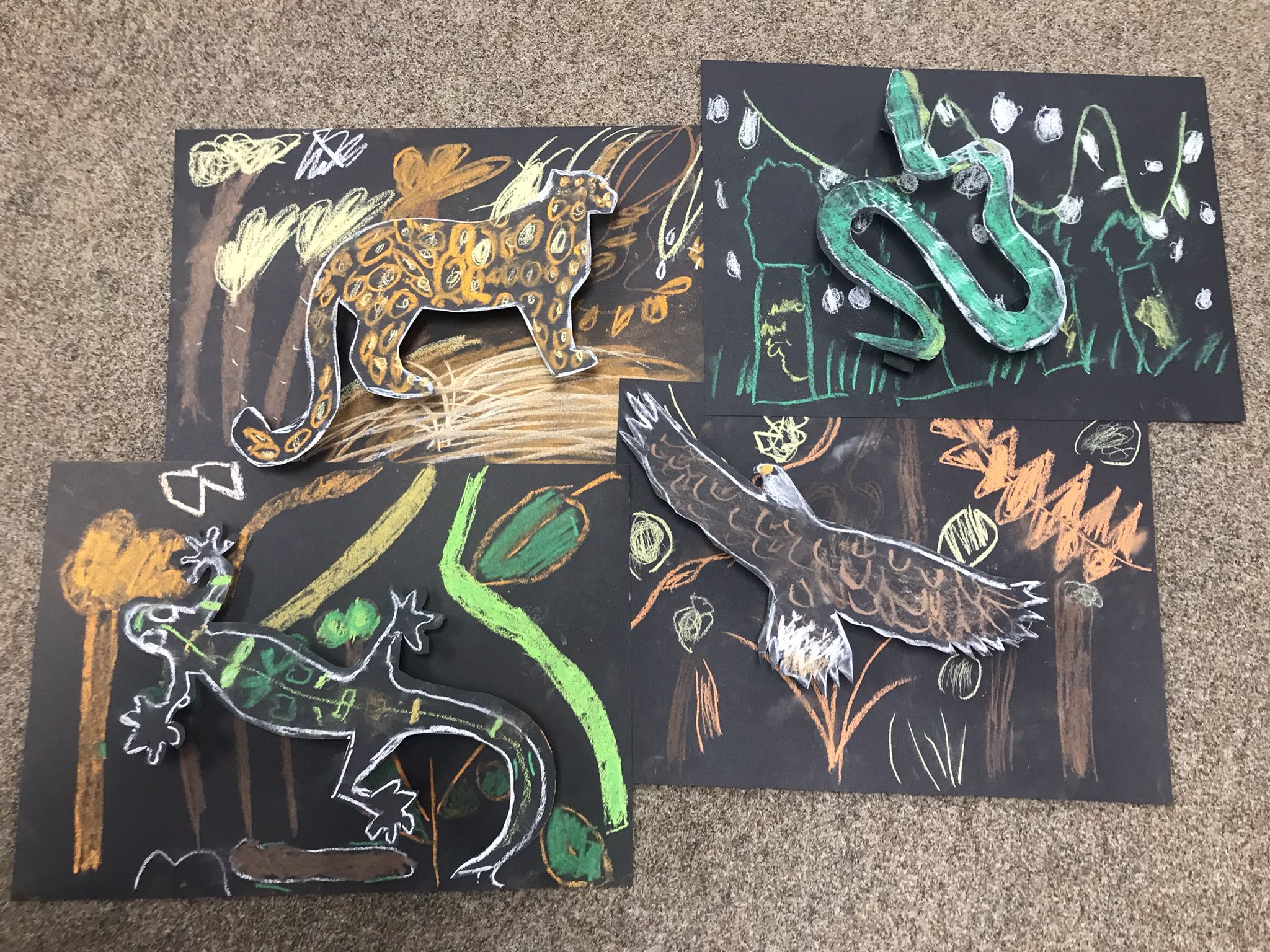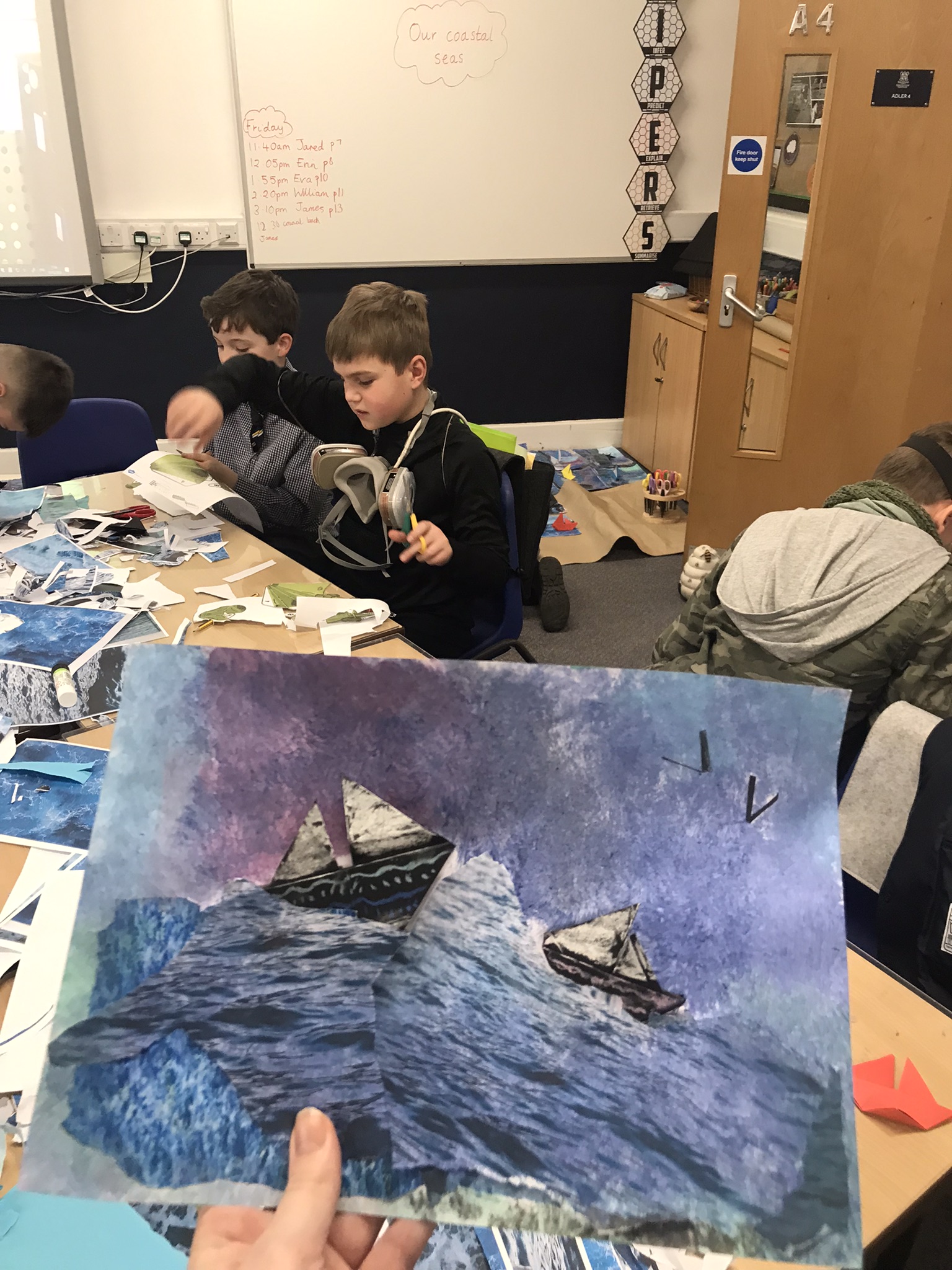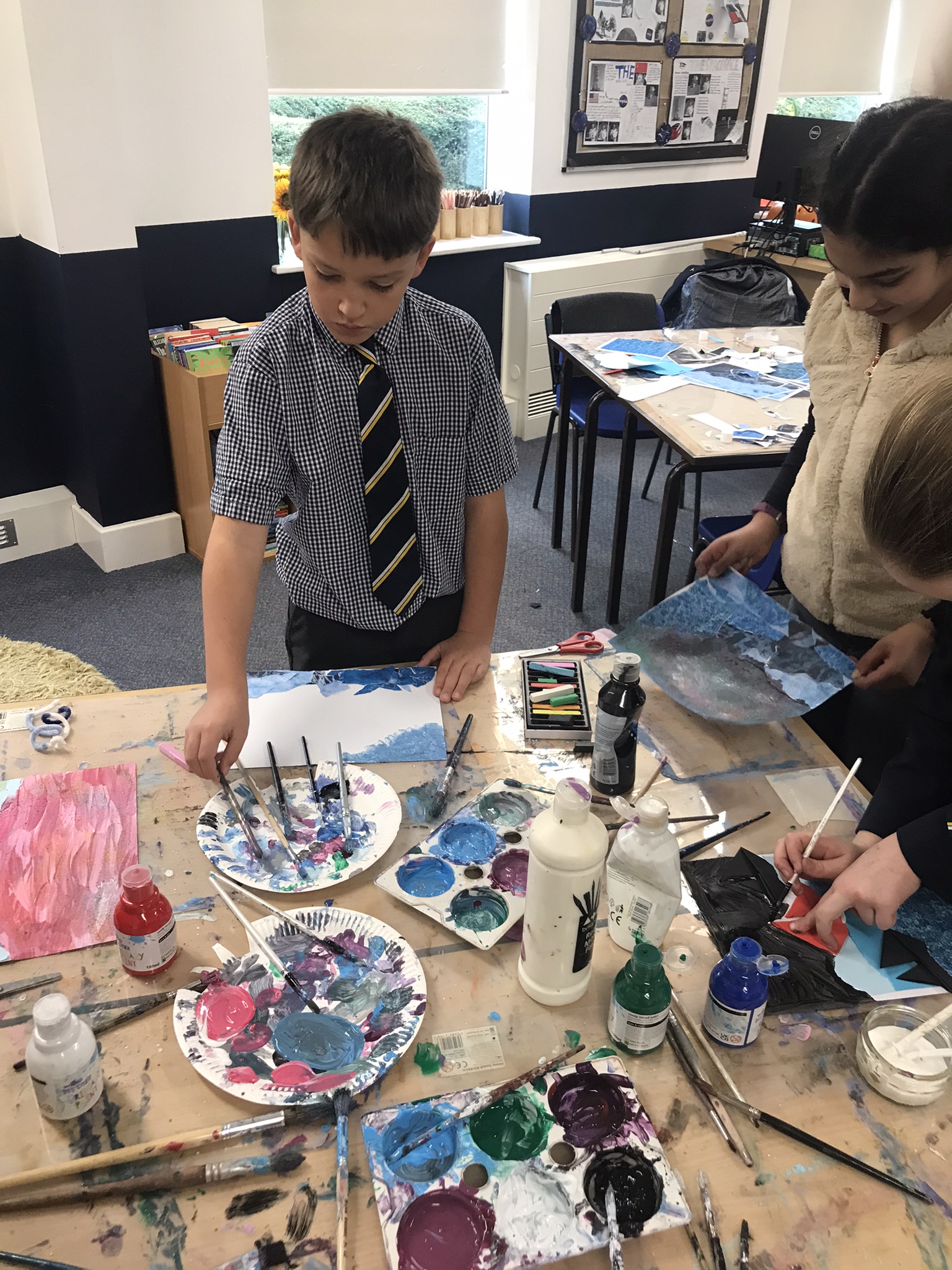 Year 4 used dioramas to create the African Savanna, while Year 5 created coral reefs using collaging and origami.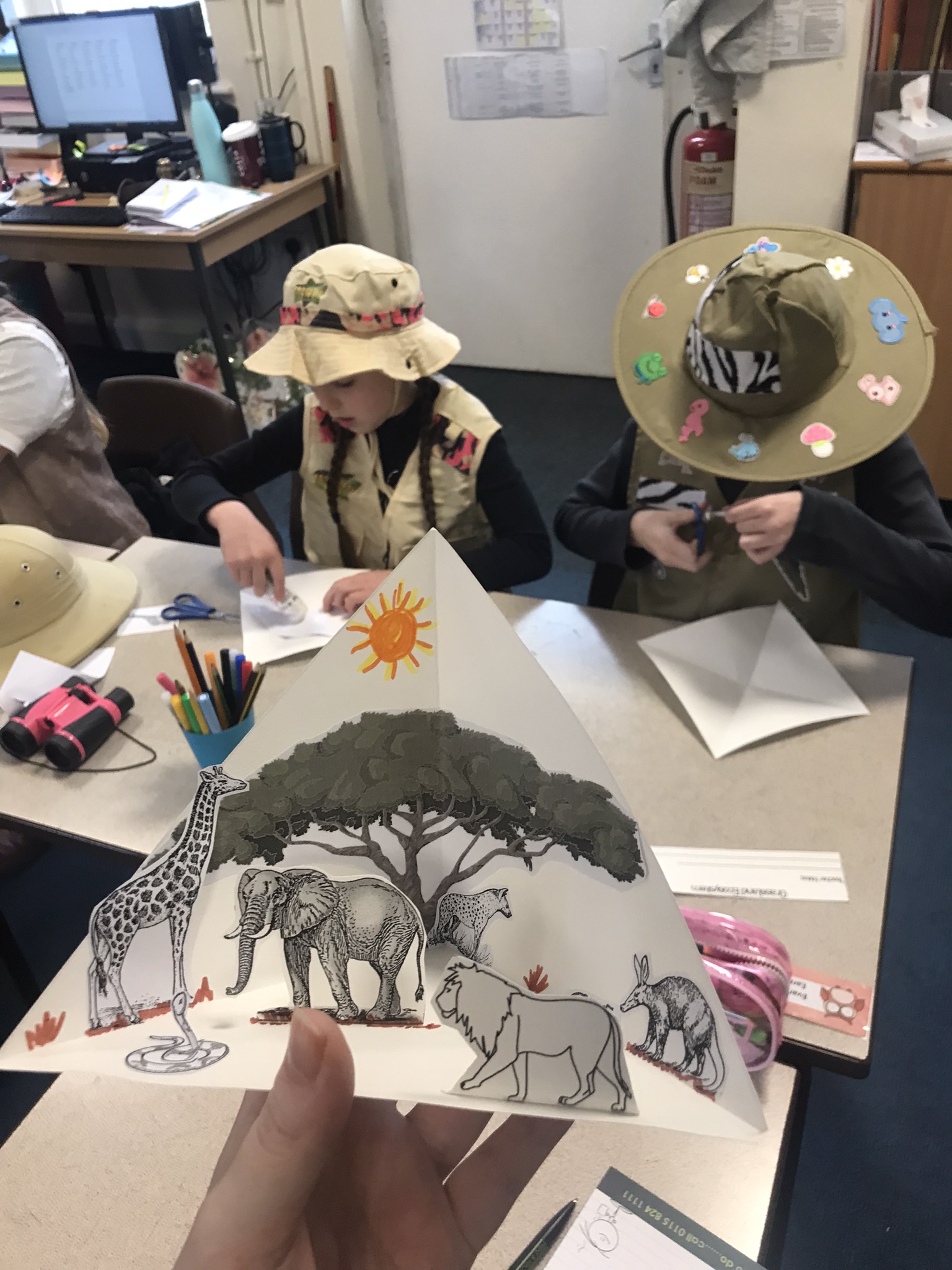 Year 6 took it one step further, opting to make their very own books on World Book Day. They used maps, drawings and writing to create their own concertina books.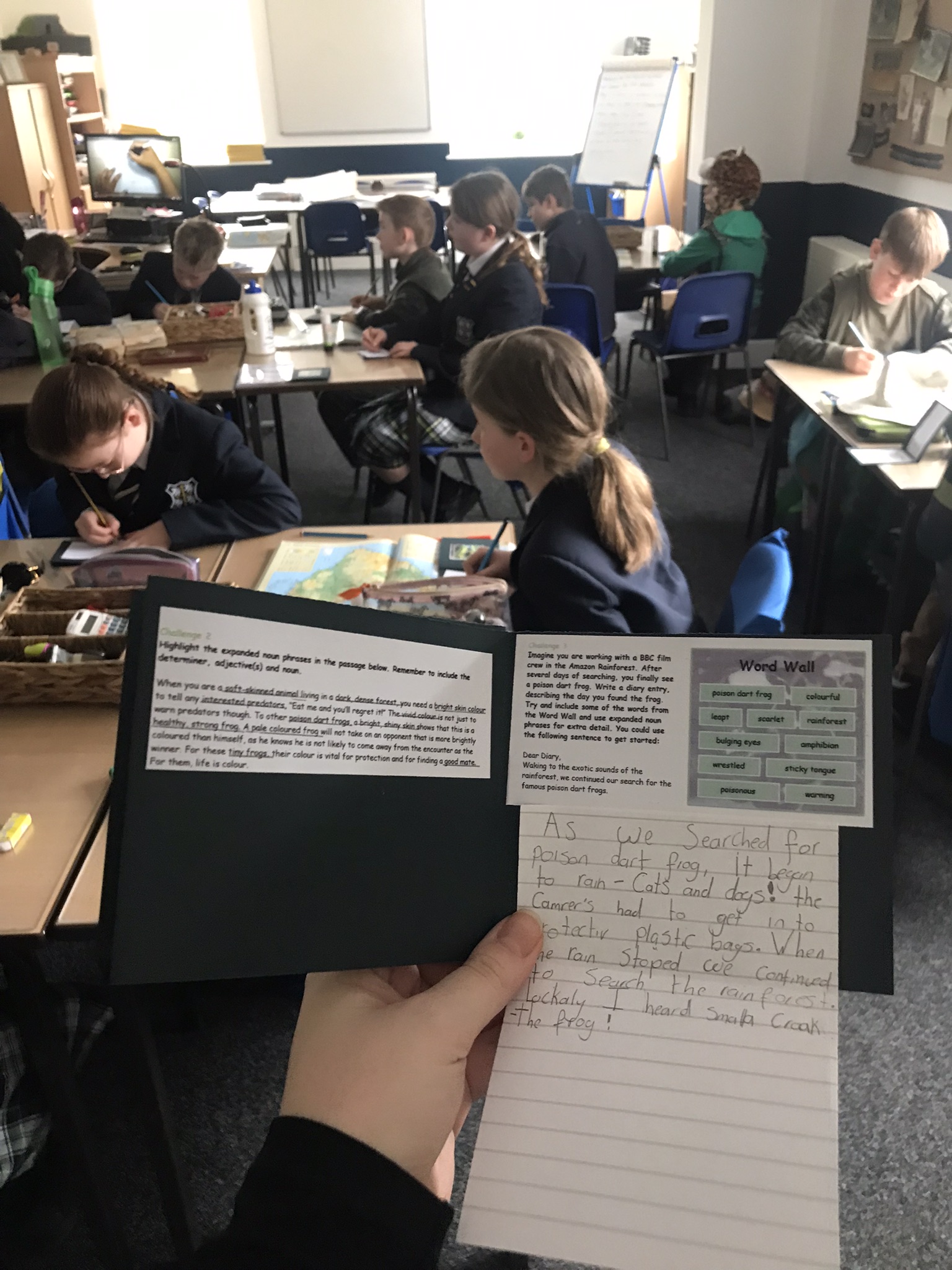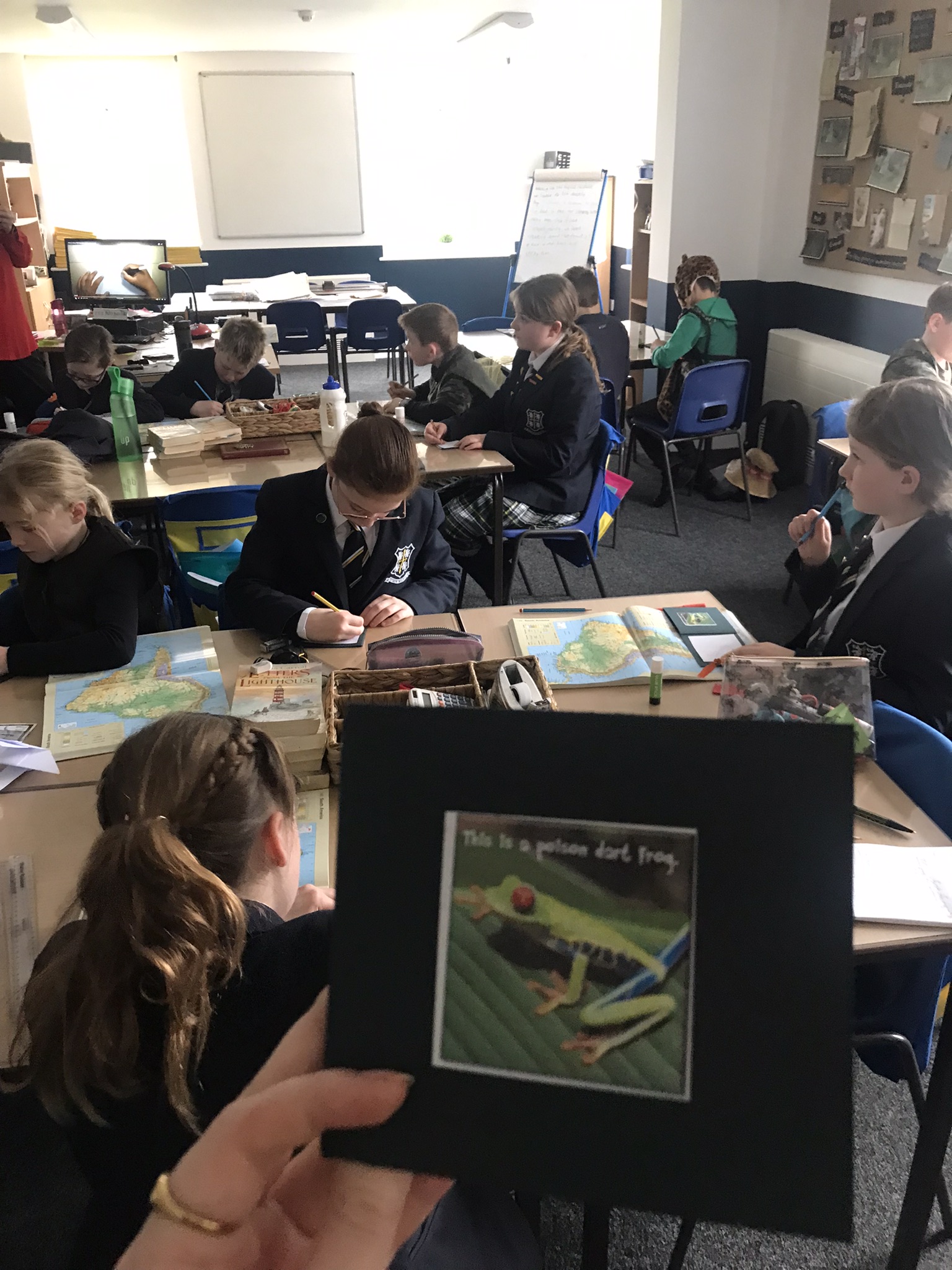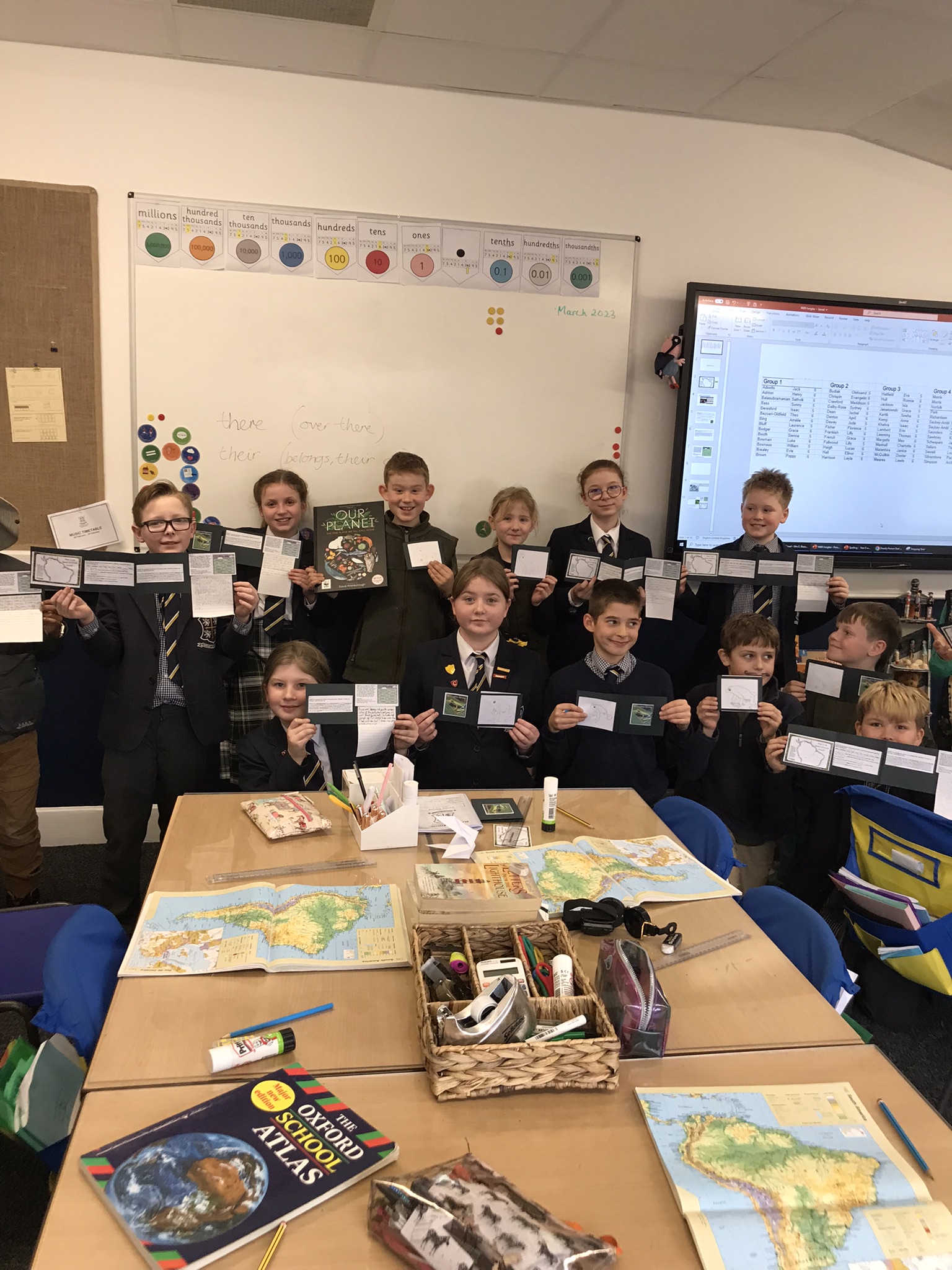 And with that, World Book Day came to a close. We hope everyone had a great day!