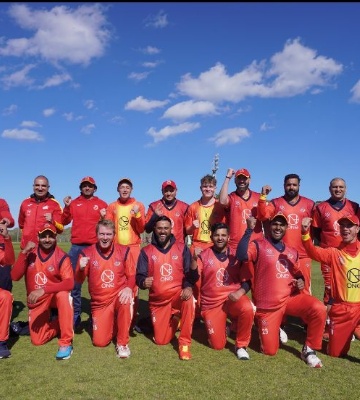 Last week we saw Spain bowl Isle of Man out for TEN in record low T20 score for an international match. Pelham boy Charlie, Year 13, had his part to play in the team's success. We sat down with Charlie for a first-hand account on the events.
Which cricket team were you playing with?
Spanish National Cricket Team
How long have you been playing cricket?
I've been playing cricket for as long as I remember but probably since around the age of 4 and then joined my first club at 6.
How much cricket do you play at school?
I have multiple training sessions a week then start matches around April and through the summer term.
Who was the match against?
The match was against the Isle of Man.
How did you feel before the match?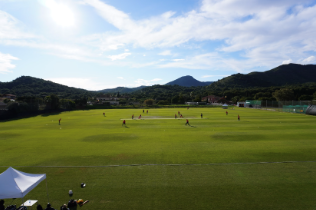 Before the match I was feeling quite nervous because it was quite important match in terms of moving up the ranking for Spain, but was also extremely excited to be playing.
Can you do a short recap of the match?
The wickets started straight away with the first ball of the game with a lucky catch down the leg side which livened everyone up and the wickets kept tumbling with an eventual hat trick from our opening bowler with both our seamers ending with figures of 4-5. Usually after a few wickets a partnership builds, but the batmen kept falling to reduce the Isle of Man to a World Record low score of 10 all out with our openers chasing it down in 2 balls.
How did you feel after?
After the match it all just felt quite odd with it being over seemingly instantaneously, but we were all incredibly proud and excited to have been a part of something so extraordinary.
Director of Cricket, Mr Tillcock, said:
"Charlie is starting to cement his position in the Spanish International side. His slow left arm spin is starting to develop into a real asset for them. This was demonstrated in his most recent international series against the Isle of Man where he consistently bowled his full quota of overs. The highlight of his tour was taking 4 wickets for 24 runs and being named man of the match. We know how effective Charlie can be in one day cricket here at the College after leading the bowling attack during the 2022 season. Charlie is in his final year here at Worksop and has an exciting season ahead of him as he becomes a senior player with both bat and ball in the 1XI team."