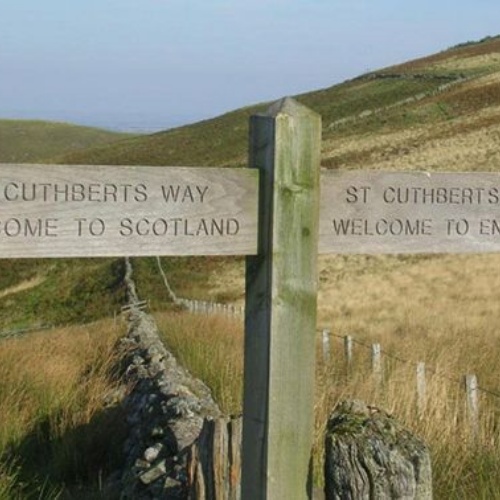 This weekend, 14 members of the Worksop College and Ranby House community will be dusting off their running shoes as they take part in a worthy cause – running the St. Cuthbert's Way in support of Bluebell Wood.
The group, which consists of: nine Worksop College students and five members of staff, will run two 'ultra-marathons' (a marathon distance over 26 miles) back to back on consecutive days.
The run, which is in honour of the Patron Saint of the College Chapel (St. Cuthbert), is also to raise money and awareness for local children's charity, Bluebell Wood Hospice. The team have a donation target of £2000.
Worksop College was originally founded as St. Cuthbert's College, before changing its name to Worksop College in the 1920s.
St. Cuthbert's Way bridges the national border between Scotland and England, the inspiring 100km cross-border route links Melrose in the Scottish Borders, where St. Cuthbert started his religious life in 650AD. The team will run the full St. Cuthbert's Way from Melrose Abbey to Lindisfarne.

Headmaster Gavin Horgan will be running alongside the group, he said:
"It is a real pleasure to be able to join the team on the St. Cuthbert's Way this year. It is, in essence a very modern pilgrimage, where we forget about status, time and distance and focus on the moment and on the journey. I suppose my presence may act as a bit of a spur, after all, who would want to lose to the Headmaster!"
Interested in showing your support for this worthy cause? The team will be running in aid of Bluebell Wood Children's Hospice, the JustGiving link can be found below:
Follow the action! There will be live updates via Twitter across the weekend from @wsnloutdoors
More information on the amazing work Bluebell Wood do can be found here: http://www.bluebellwood.org/about-bluebell-wood/our-hospice/