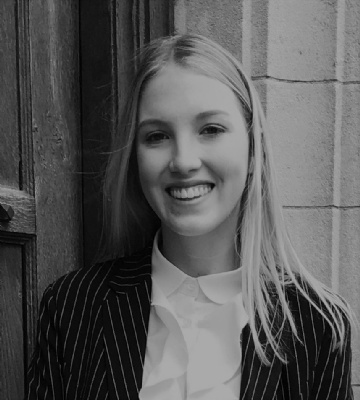 According to UNICEF, 600 million adolescent girls will start work in the next decade and 90 per cent of those living in developing countries will go into informal roles where abuse and exploitation are rife.
Hugely passionate about gender equality, we asked Captain of School, Lauren Shuker to tell us more about her determination to raise awareness and use her voice for change.
Lauren, what do you believe to be the biggest issues facing women and girls in developing countries?
The biggest issues facing girls in less developed countries are the violation of human rights and inequality between the sexes. Many women are victims of discrimination based on their sex, and this denies them their right to a voice, to have an education and access to basic services such as healthcare. Women across less developed nations are continuously disadvantaged due to their gender and I feel very strongly about giving these women who are helpless in their situation, a voice.
One of the most concerning violations of human rights is Female genital mutilation (FGM), which is defined as causing injury to female genital organs for non-medical reasons. This horrific procedure is usually carried out on girls around the age of 10 and is one of the many problems facing young children, another one of which is child marriage.
Who do you admire the most in terms of female activism, especially when related to developing countries?
I admire women such as Malala Yousafzai, who has fearlessly defended Women's rights and defied the social norms regarding female education. Malala was banned from going to school when she was a young girl and by the age of fifteen was campaigning for equal education for women.
During a bus journey, a gunman shot Malala in the head due to her activism against the Taliban. Women such as Malala should be an inspiration to women across the world, as she defended what she thought was right, and she didn't abide by the inequality present in Pakistan. Malala's story is especially significant as it centres around education, which is the one weapon women in developing nations can use to defy the social norms by learning about the human rights which they are denied.
Why is it so important that we raise awareness and campaign for those without a voice?
In our society and our country, we have the power to spread the word on behalf of millions of women in positions less fortunate than ourselves. We should raise awareness in order to change the views towards women within their countries. In patriarchal societies, women's opinions are not valued, and it is almost impossible to change century-long traditions, which impose injustice upon helpless women. Therefore, we must use our fortunate position to express our opinions and concerns surrounding the topics of women in less developed countries.
How can people get involved/ what can people do to support?
People in developed countries can support women by encouraging education, providing access to healthcare and supporting female activists. In our local community, we can support those in difficult situations by donating to charities which benefit women and children and can make a huge difference.
By fundraising for charities such as The Malala Fund, The Orchid Project (working to end human rights violations), and Women for Women (encouraging empowerment among women in areas of conflict), small donations can have a huge impact on individuals, and the work of Non-governmental organisations (NGOs) can lead to huge improvements in the lives of millions.
The fight against poverty is one of the biggest problems facing our world today, more than 1.3 billion people live in extreme poverty and it is important that those in positions that are more fortunate work to readdress the balance.