9am-9.45am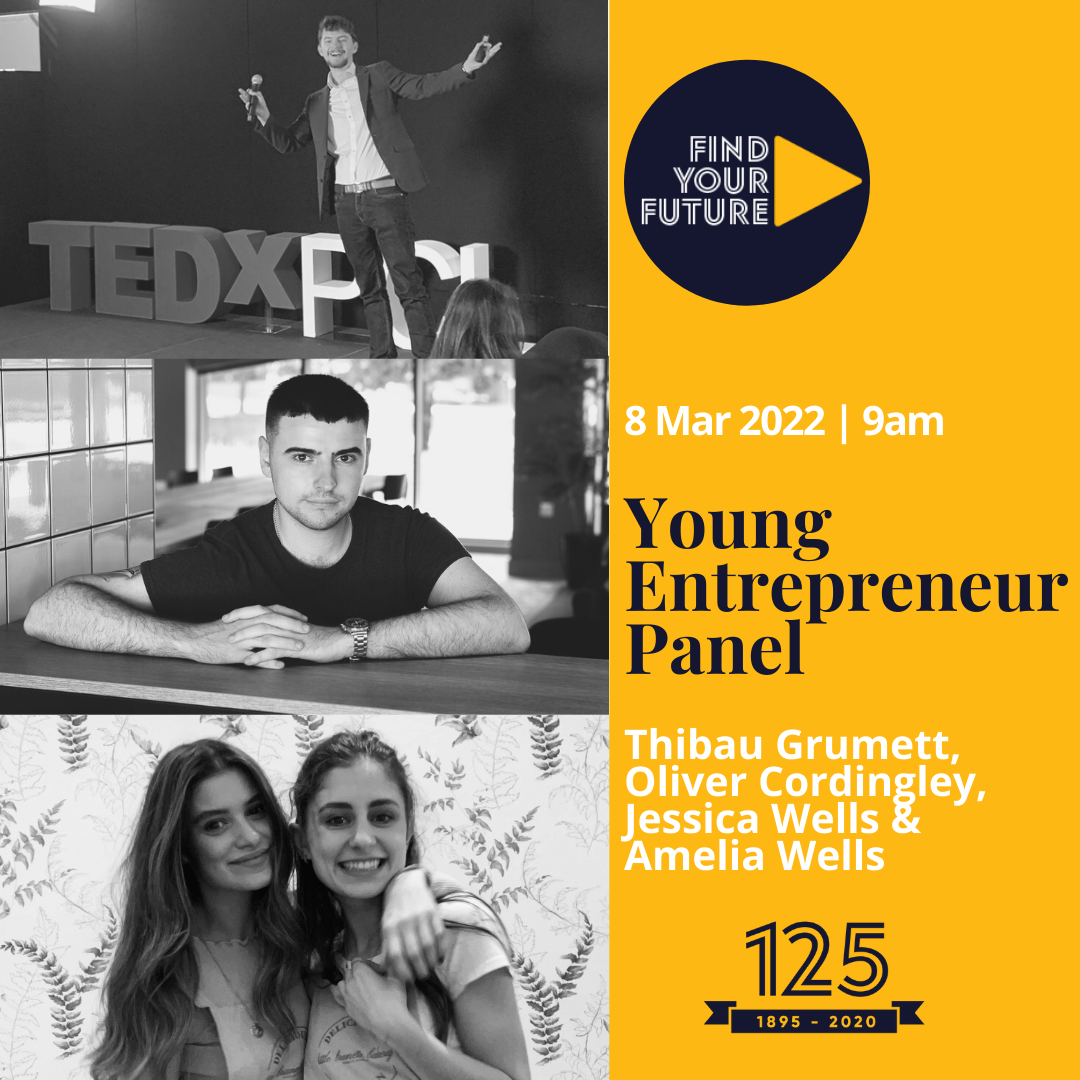 Young Entrepreneurial Panel - Theatre

Thibau Grumett - Thibau is an entrepreneur and investor, in his final year at Pearson College London. He is fascinated by finance - money, what it is and how people interact with it. He even organised the inaugural TEDxPCL, getting his university the license.

Oliver Cordingley - Oliver was in Shirley House at Worksop College until he left in 2019. From there, he went to The University of Manchester to become a lawyer. Realising that law wasn't his calling, Oliver transferred to the business school in a bid to follow his ambitions of becoming an entrepreneur. While completing his studies, Oliver developed the Coachfooty app and secured funding, allowing him to take his product to the next stages. While working on his business, he learnt that he was learning more from real-life experiences than his course at University. In March of 2021 he dropped out of uni to found his second project, ourGen. Currently, Oliver has £100k pledged for Coachfooty, as well as £360k for ourGen seed round. His main purpose is to provide SaaS to identify young talent, provide content and tools to enhance it and then connect them to their dream position, whether that's in the office or sport world.

Jessica and Amelia Wells - These ambitious sisters turned their passion into their career! They started their business by baking and selling their delicious cakes from their own kitchen. Popularity grew, meaning that the pair were recently able to open the Little Brunette Bakery in Southwell.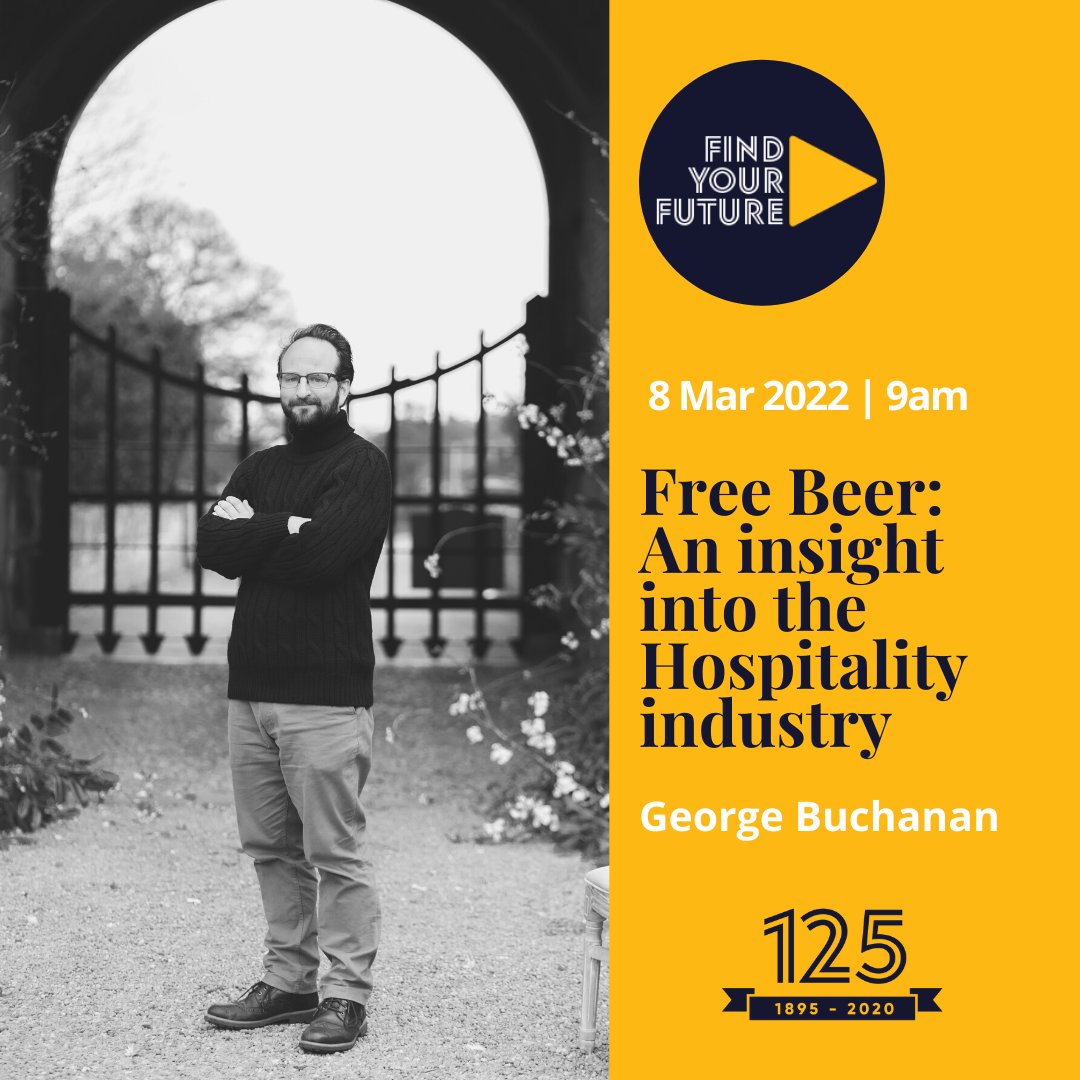 George Buchanan - Free Beer - Library
Do any of these statements apply to you? You don't know what job you want to do yet. You have a good idea you want to explore. You often think of a better way to do something. George is an expert on leadership or entrepreneurship, enjoying to helping others reach their potential. George navigated his own career, by starting full time work in a West End theatre before moving on to run an award-winning country house wedding venue.
From this masterclass you'll come away knowing how to connect to your purpose in life, uncover your superpower and find the reason why you get out of bed in the morning – all habits of entrepreneurs who run their own businesses and always rise to meet their potential.
9.45am-10.30am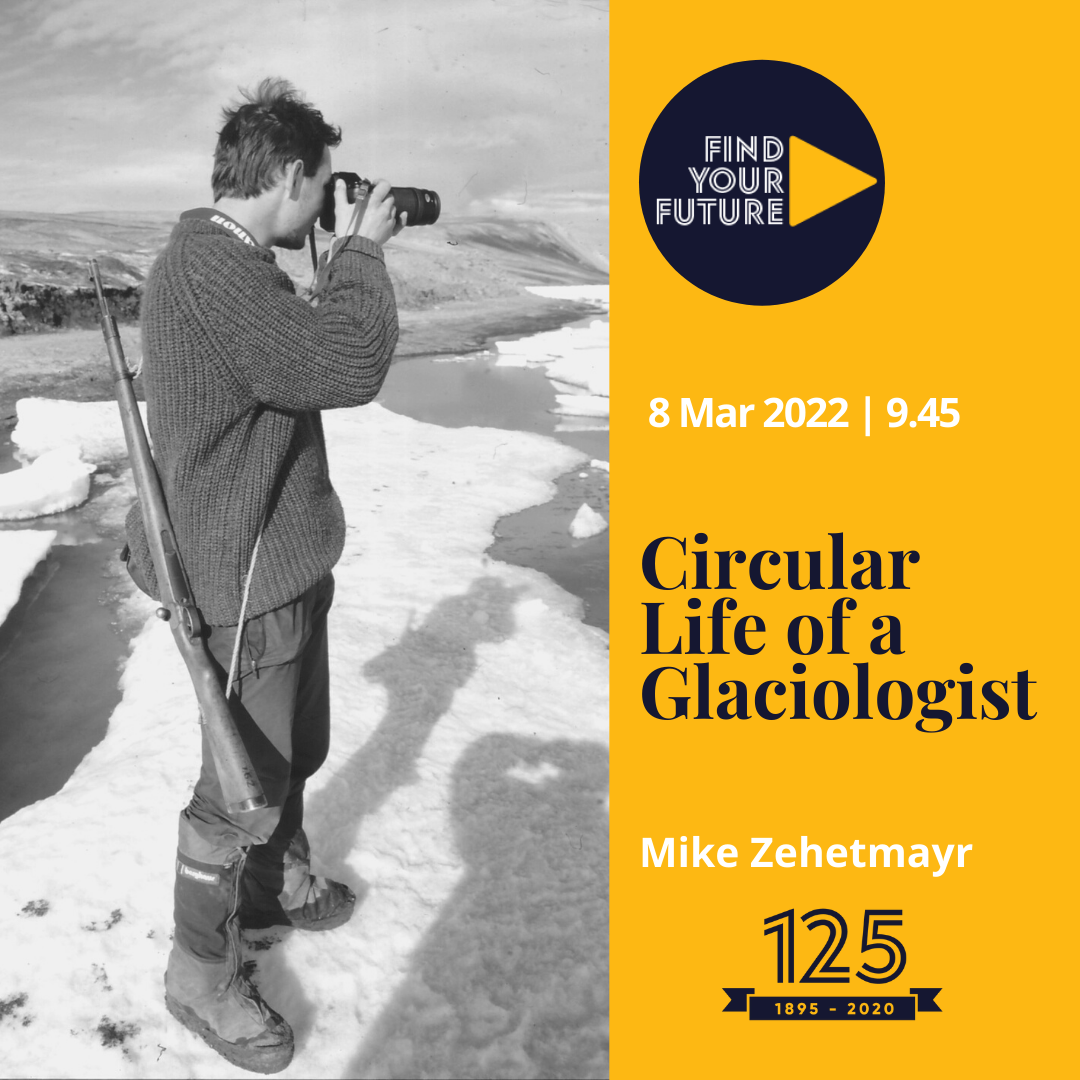 Mike Zehetmayr - Circular life of a glaciologist: how a geographer become a Partner at EY - CLT
Mike never intended to become a Partner at an international consulting and audit firm. He had plans to be a researcher of climate change in the Arctic and Antarctic, but life got in the way! But what he has learnt over 30 years as a consultant, working in every major financial services market, that when one door closes another opens. Mike has continued to stay close to the research of climate change as a Fellow of the Royal Geographical Society and after 30 years of working in Financial Services technology he has returned to his passion and now leads EY's Sustainable Finance business helping business and society transition to being more sustainable.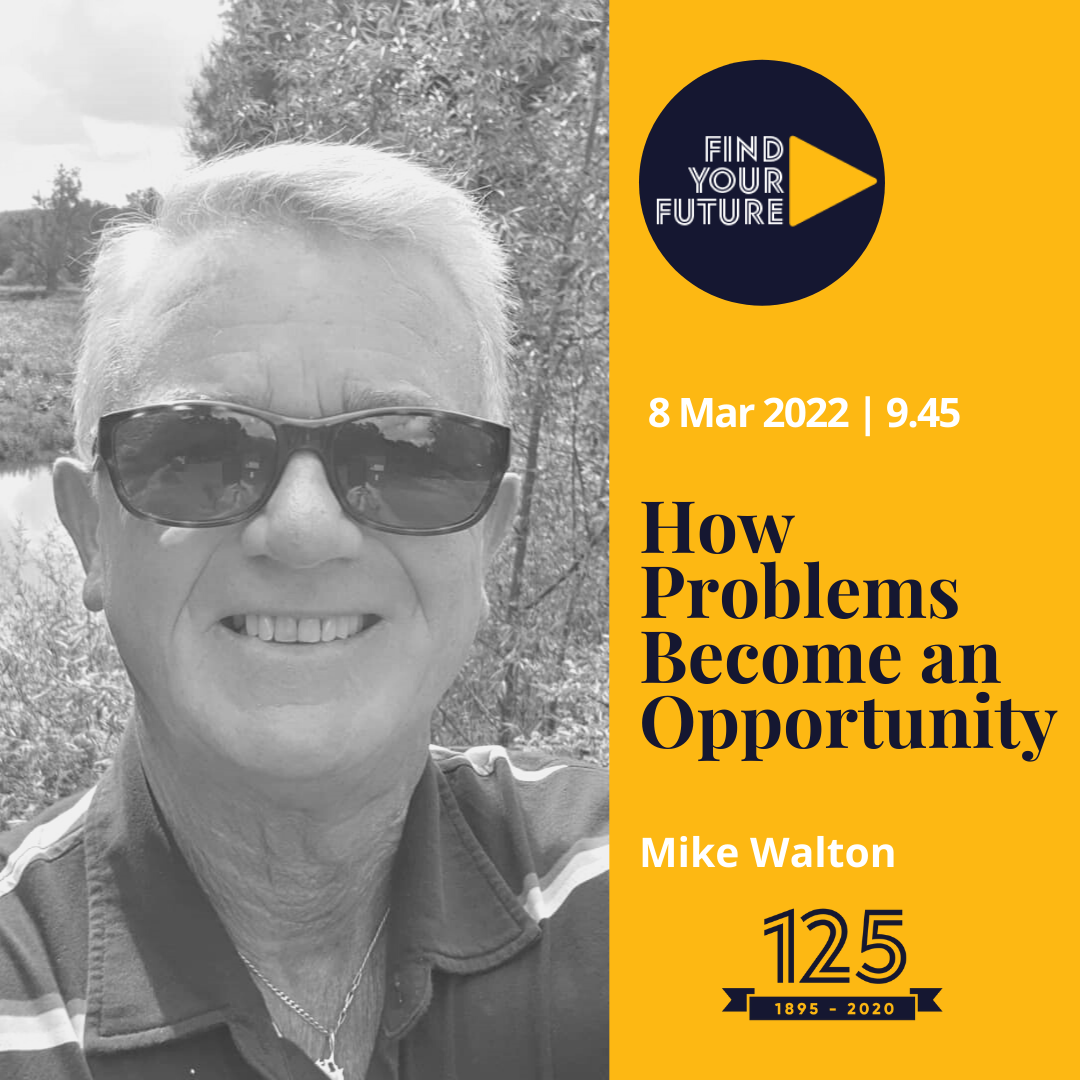 Mike Walton – How problems Become an Opportunity - Library
Mike Walton left Worksop College in 1963 with a specific career in mind, unfortunately it didn't become reality. Mike then started his career in sales, progressing through blue chip companies into senior management positions. Ultimately, he had his own successful business and now is a qualified therapist, helping people with particular problems. It's been an interesting journey. He will discuss some of his own experiences as well as where life has taken him - through good times and perhaps not such good times – and how each experience has been an important learning point. Mike will be talking to you about what he has learned about remaining positive and always focusing on what you want, as well as sharing a little of what he does now, and how understanding yourself will help you to work with and understand others.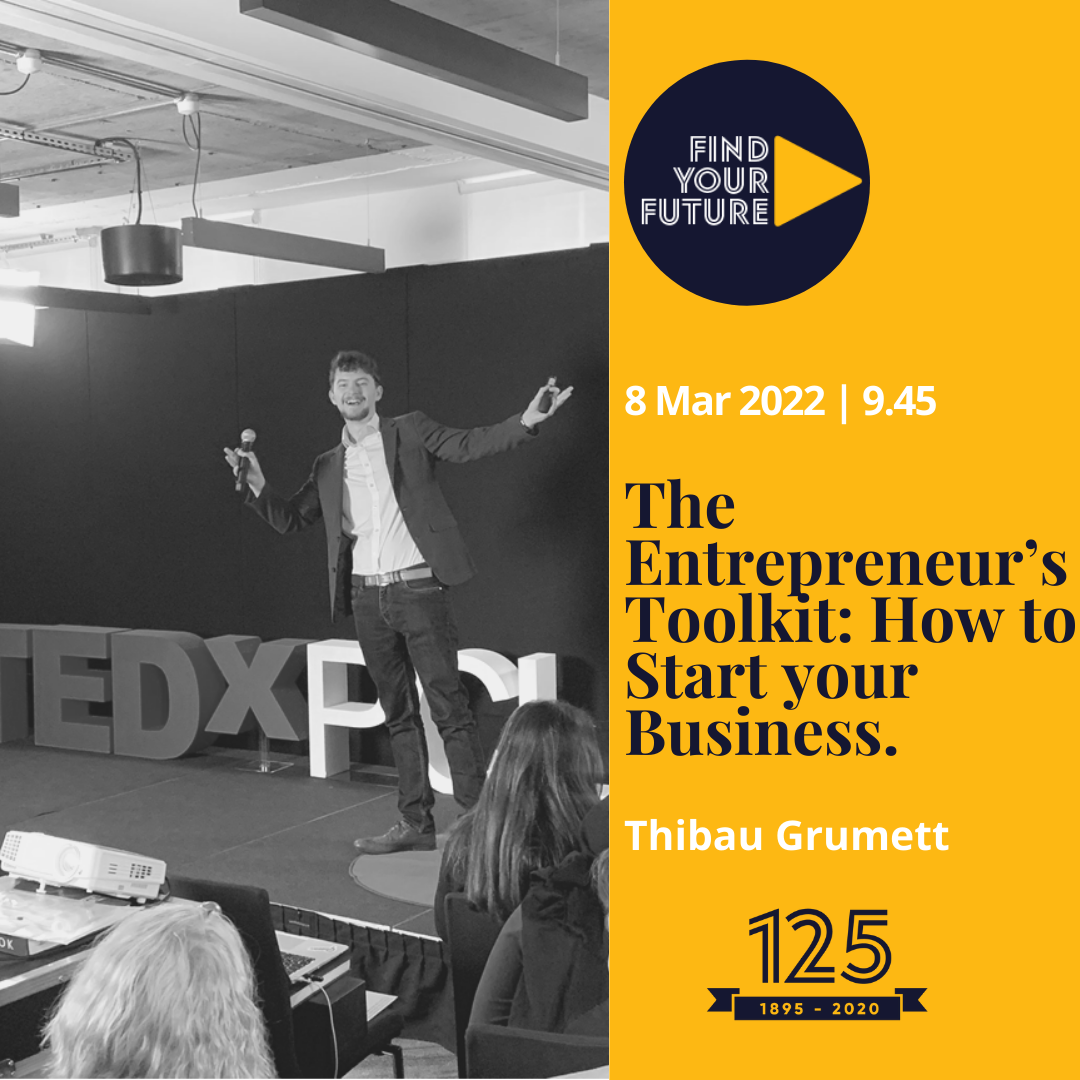 Thibau Grumett - The Entrepreneur's Toolkit: How to Start your Business - Theatre
This talk covers the basic tools and skills required to start a venture, from meeting the right people to testing the market. I'll also share some stories from my time at Worksop College and tell you how I went from an aspiring surgeon to an entrepreneur. Bring your pen and paper because by the time you leave, you'll be ready to start your own business.
If you are a future businessman, businesswoman, or think one day you may want to start your own company, this talk is applicable to almost all industries and could be good for students who don't yet know what they want to do in life.

10.45am-11.30am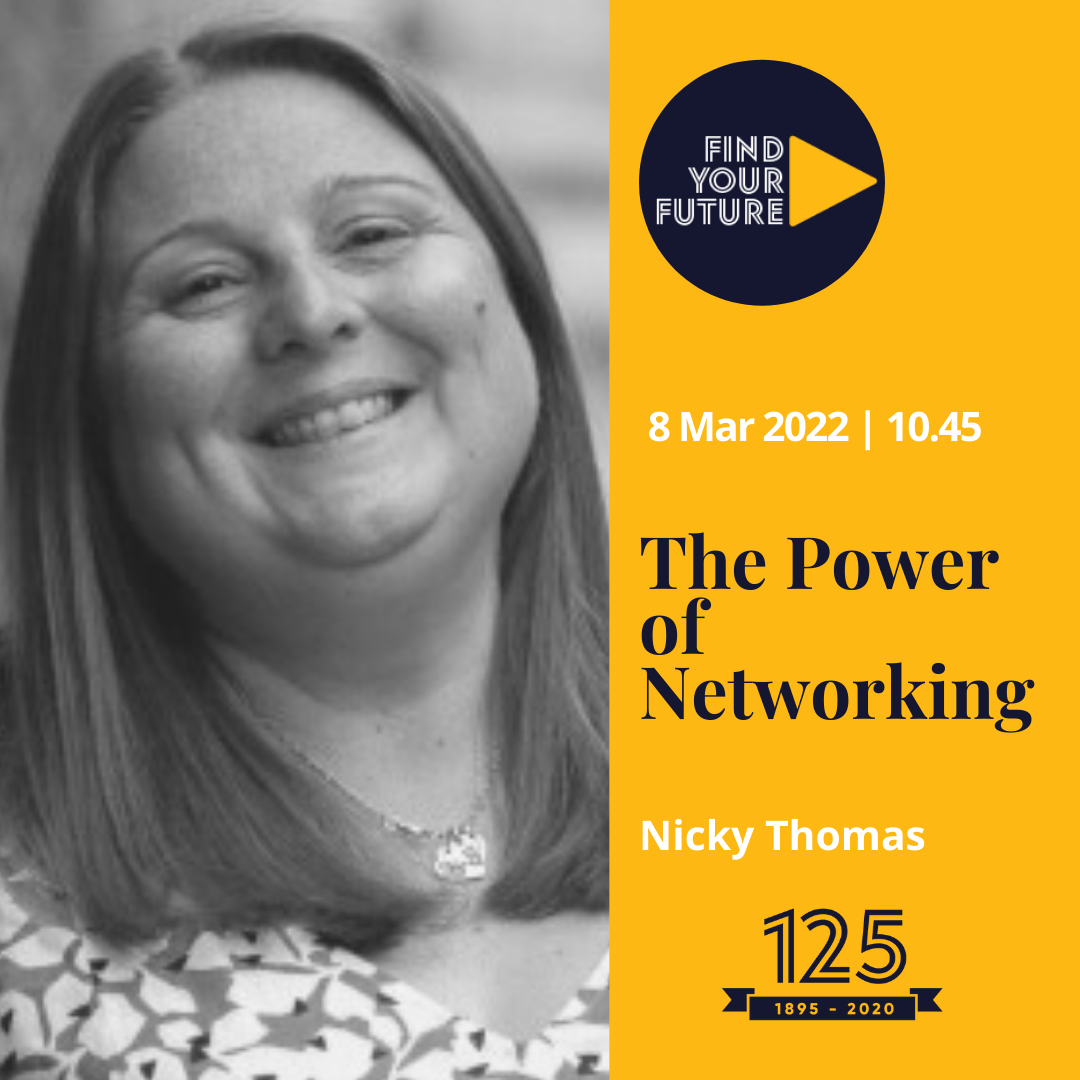 Nicky Thomas - The Power of Networking - Theatre
Nicky is a networking enthusiast, expert and advisor. She believes that there is immense power when people with similar interests get together to work towards the same goals. With this in mind, Nicky founded The Growth Community, a community of like-minded people who love helping each other to be successful. Their emphasis is on the development of positive and trusted relationships and on giving and working together.
Learn the basics of networking with Nicky, who will be running an interactive networking workshop.
11.30am-12.15pm
Business Panel - Theatre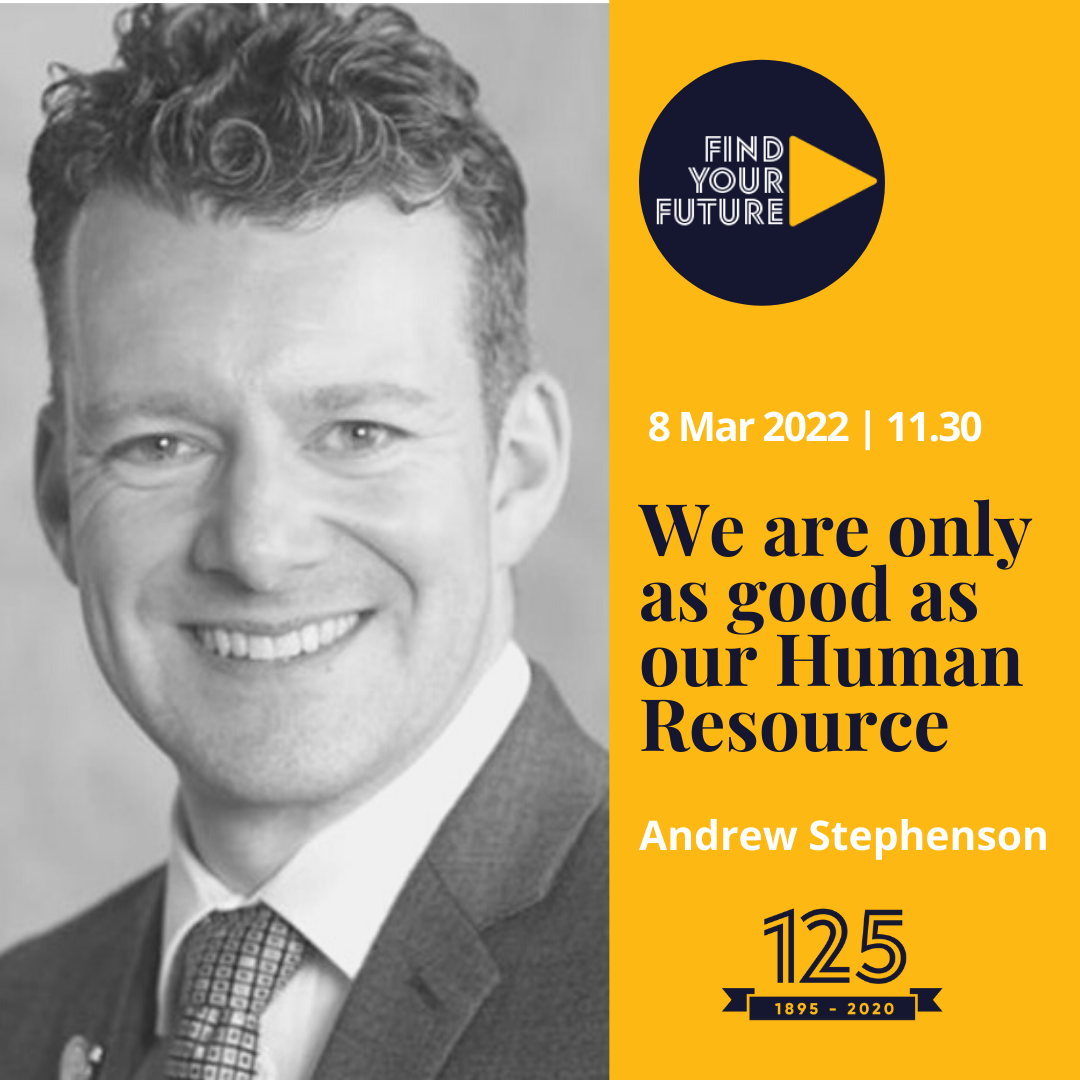 Andrew Stephenson - We are only as good as our Human Resource
Andrew Stephenson is the Chief People Officer of Global Share Registration company Equiniti. Equiniti has over 6000 employees and serves 36m customers in 120 countries. Andrew has previously led HR functions for Waterstones, Lookers and DFS as well as having Non-Executive experience with Citizens Advice, myCSP and HMRC. Andrew has significant expertise in organisational development, change programmes, reward, talent and performance management. Teams under Andrews stewardship have won numerous awards, and in 2017 Andrew was awarded CHRO of the year for the EMEA region by HRO magazine.
Andrew has a strong background in developing customer-focused cultures, which drive customer satisfaction and growth, and has led programmes focused on workplace wellbeing, diversity and inclusion. In addition to HR Andrew has led IT for both Waterstones Booksellers and Lookers plc, Property and Customer Services for DFS and has also held Operational roles at EY, B&Q and Vodafone.
Andrew has a Doctorate in Business Administration from Staffordshire University, is a Chartered Fellow of CIPD and a Chartered Manager and Fellow of the CMI.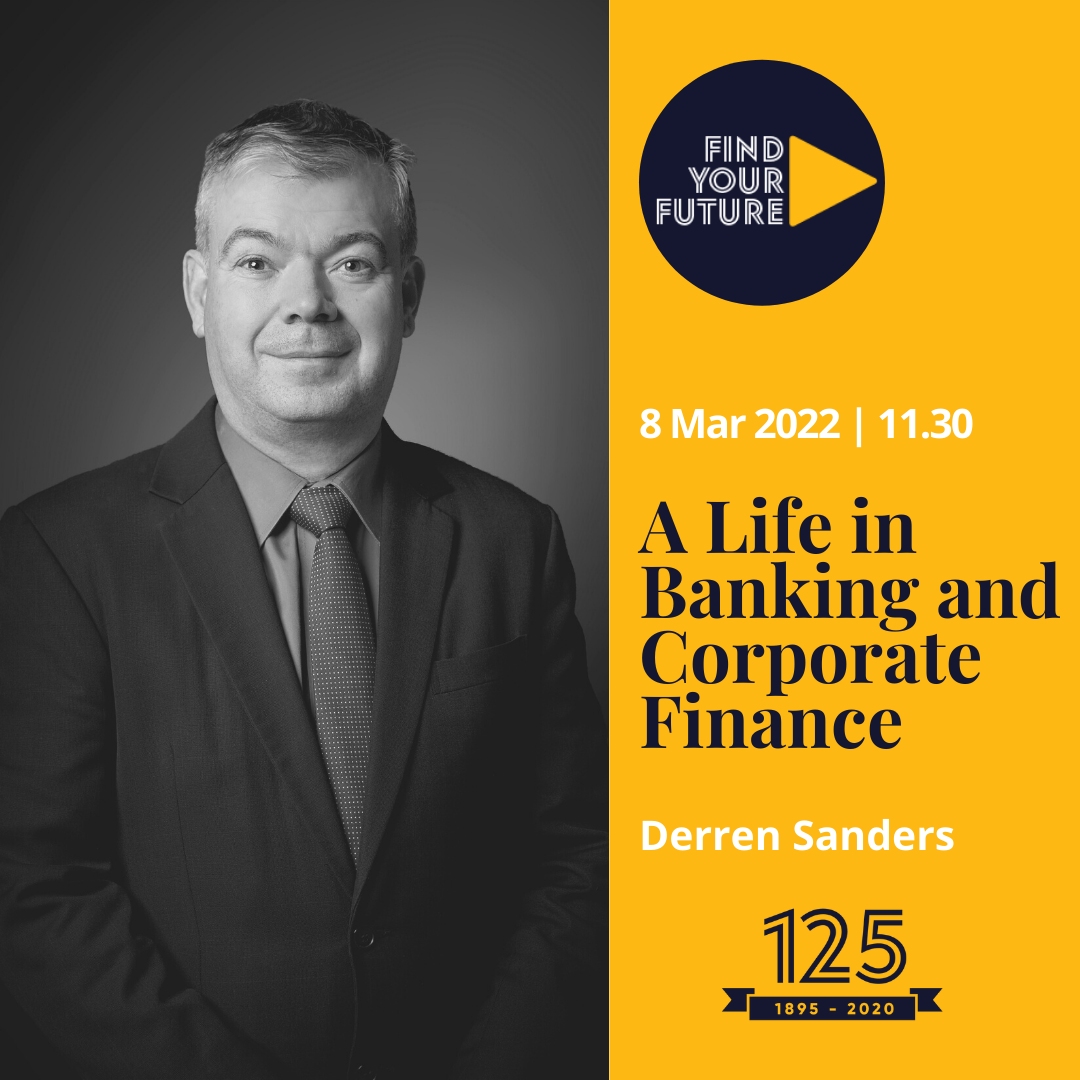 Derren Saunders - A Life in Banking and Corporate Finance
Derren originally qualified as a Chartered Accountant, and has since had an extensive career in general management and banking. He was recently appointed as the Chief Financial Officer and Chief Operations Officer of the UK subsidiary of a Nigerian Bank. Prior to that, his career has been Chief Operating Officer of a local bank in Abu Dhabi (7 years) and Head of HSBC Abu Dhabi (3 years). He has had roles with HSBC in UK in the Global Strategy Department, as Managing Director of a banking business and in transformation and project management roles (total 7 years). 10 years with PricewaterhouseCoopers in Corporate Finance and Mergers & Acquisitions.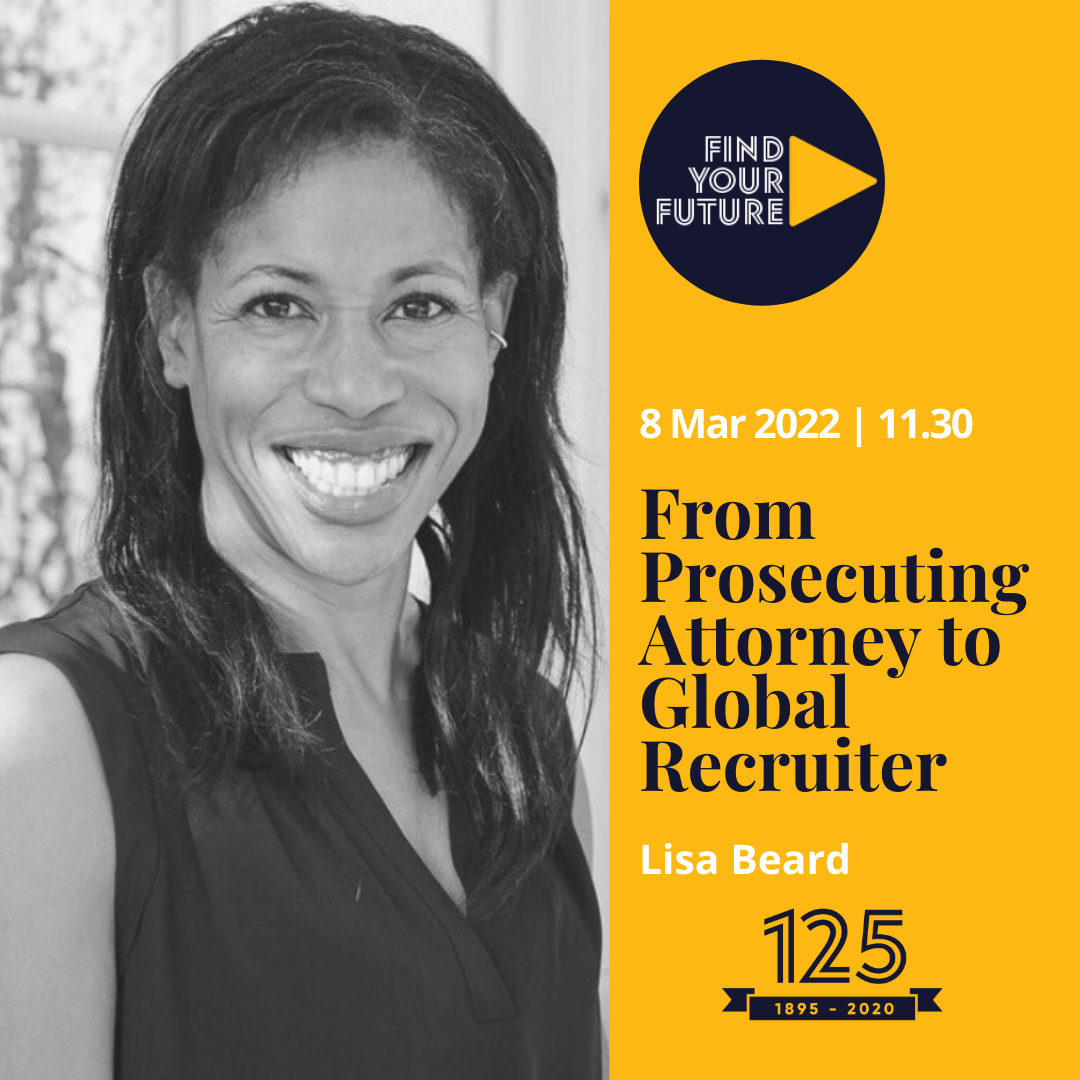 Lisa Beard - From Prosecuting Attorney to Global Recruiter
Lisa's career has taken several exciting turns. She practiced law for 12 years in Seattle, Washington, USA, first as a litigation associate at a national law firm, followed by seven years at the King County Prosecuting Attorney's Office where she was a Senior Deputy Prosecuting Attorney in the criminal division and conducted over 50 jury trials. She moved on to become corporate counsel at an international Fortune 500 Company.
Lisa changed careers and joined a global recruitment firm responsible for placement of attorneys in law firms and corporations, before leading Amazon.com's global legal recruiting efforts and tech recruiting efforts for Prime Now. In 2018, Lisa moved with her husband and son to England, where she founded her own litigation support business before becoming a yoga teacher and reiki practitioner.
Lisa holds a B.A. in Modern Thought and Literature from Stanford University and a Juris Doctorate from Boston College Law School. She also spent a year studying English Literature and Art History at Brasenose College, Oxford University. She has over 400 hours of yoga teacher training under her belt and completed Reiki courses through Duke University.
Lisa has committed several years to community service, having served on many philanthropic boards. She was a speaker for webinars put on by the International Legal Technology Association for Women in STEM.

13.15pm-14.00pm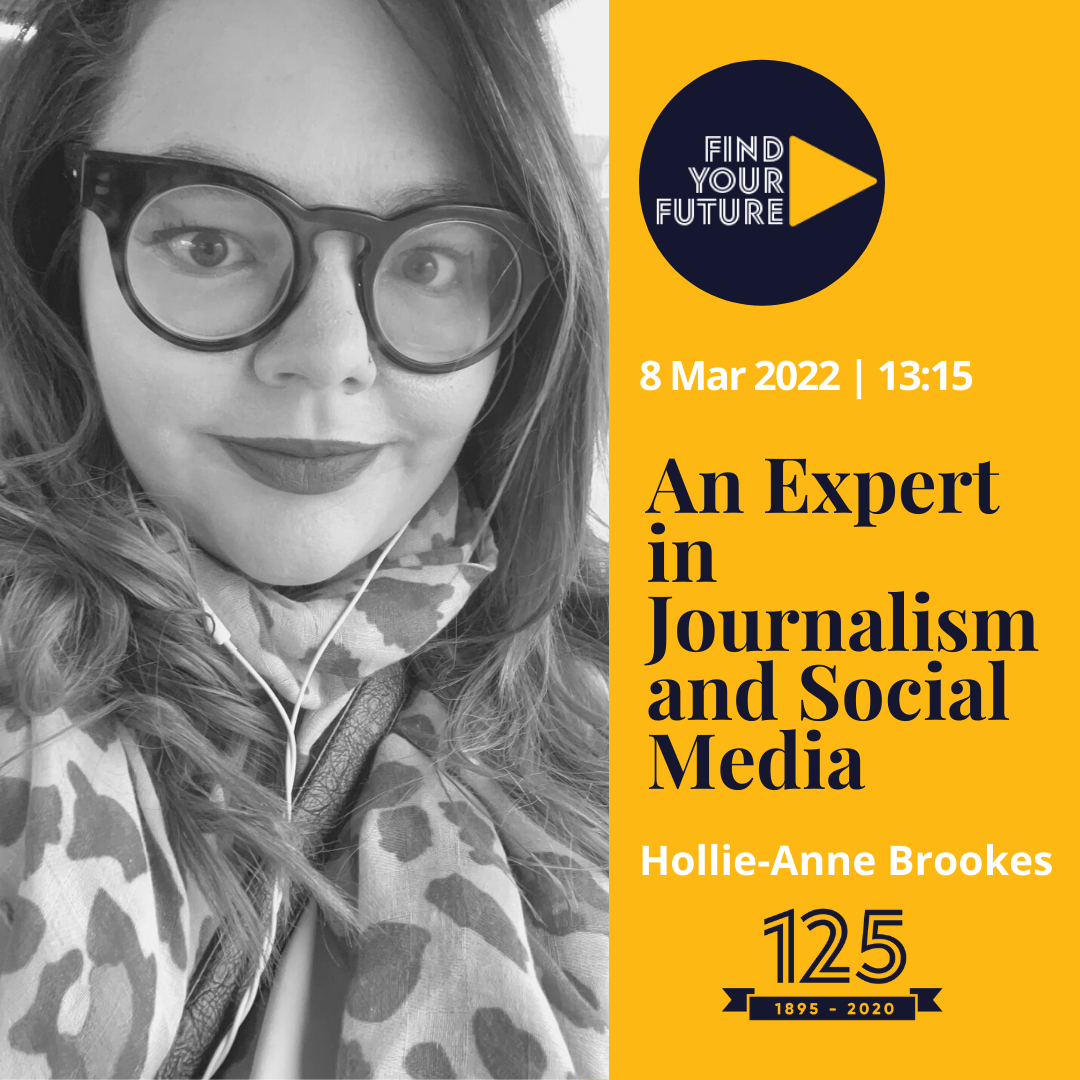 Hollie-Anne Brooks - An Expert in Journalism and Social Media - Theatre
Hollie-Anne Brooks is an award-winning freelance journalist and social media consultant, working with some of the biggest brands in the world including Cosmopolitan magazine, The Guardian, Game of Thrones and BBC. If you are interested in working in digital marketing or journalism, Hollie's talk will be the perfect fit.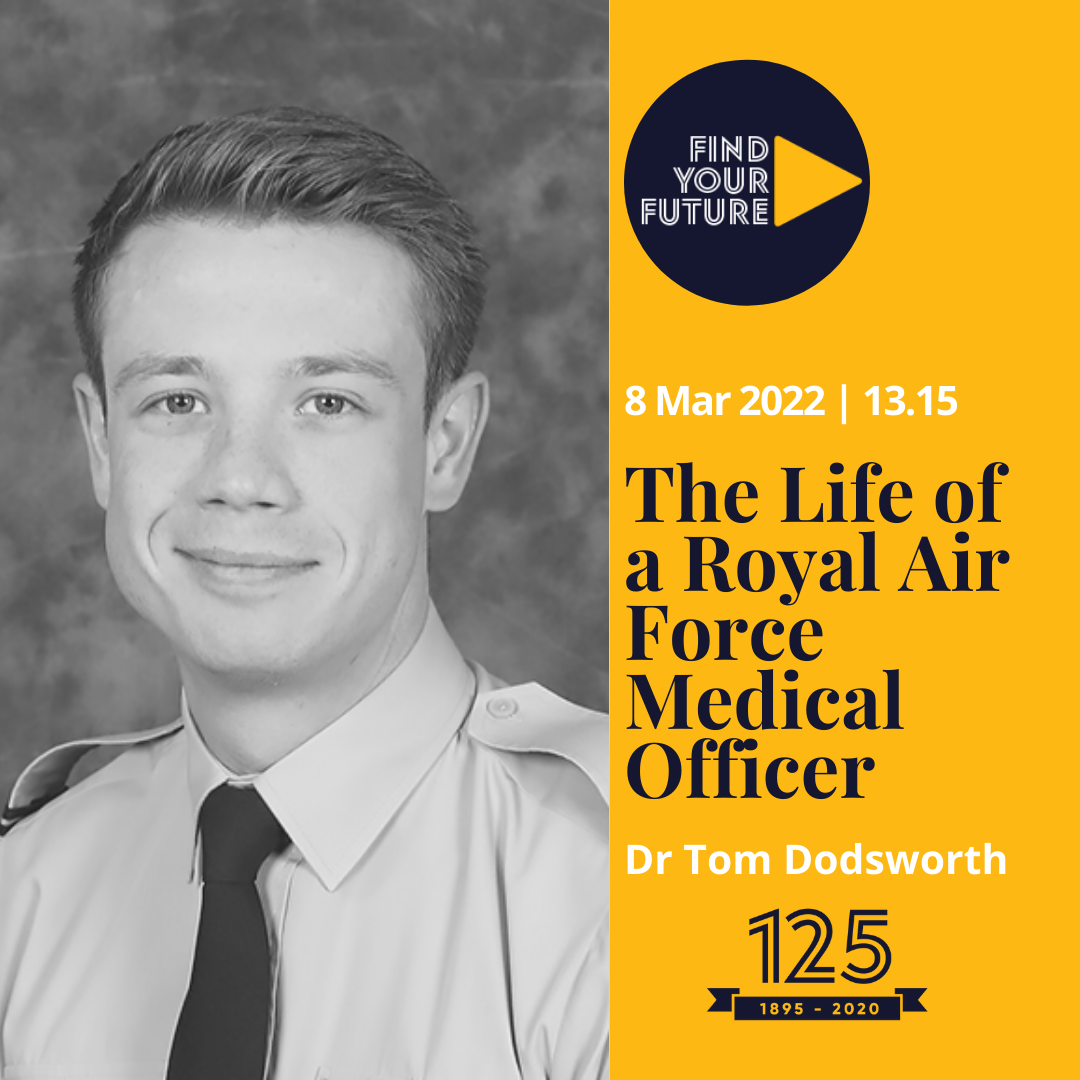 Tom Dodworth - The Life of a Royal Air Force Medical Officer - CLT
Tom left Worksop College in 2010 and took to Southampton University, where he became a Bachelor of Medicine, Bachelor of Surgery (BMBS) and a Bachelor of Medical Science (BMedSci). Throughout his time at university, he was sponsored by the Royal Air Force.
Tom has had multiple RAF deployments and experience, including work as an aeromedical examiner. He now works at an NHS hospital in Surrey as part of General Practice training, with the aim of completing a Masters Degree in Medical Law and Ethics within the next few years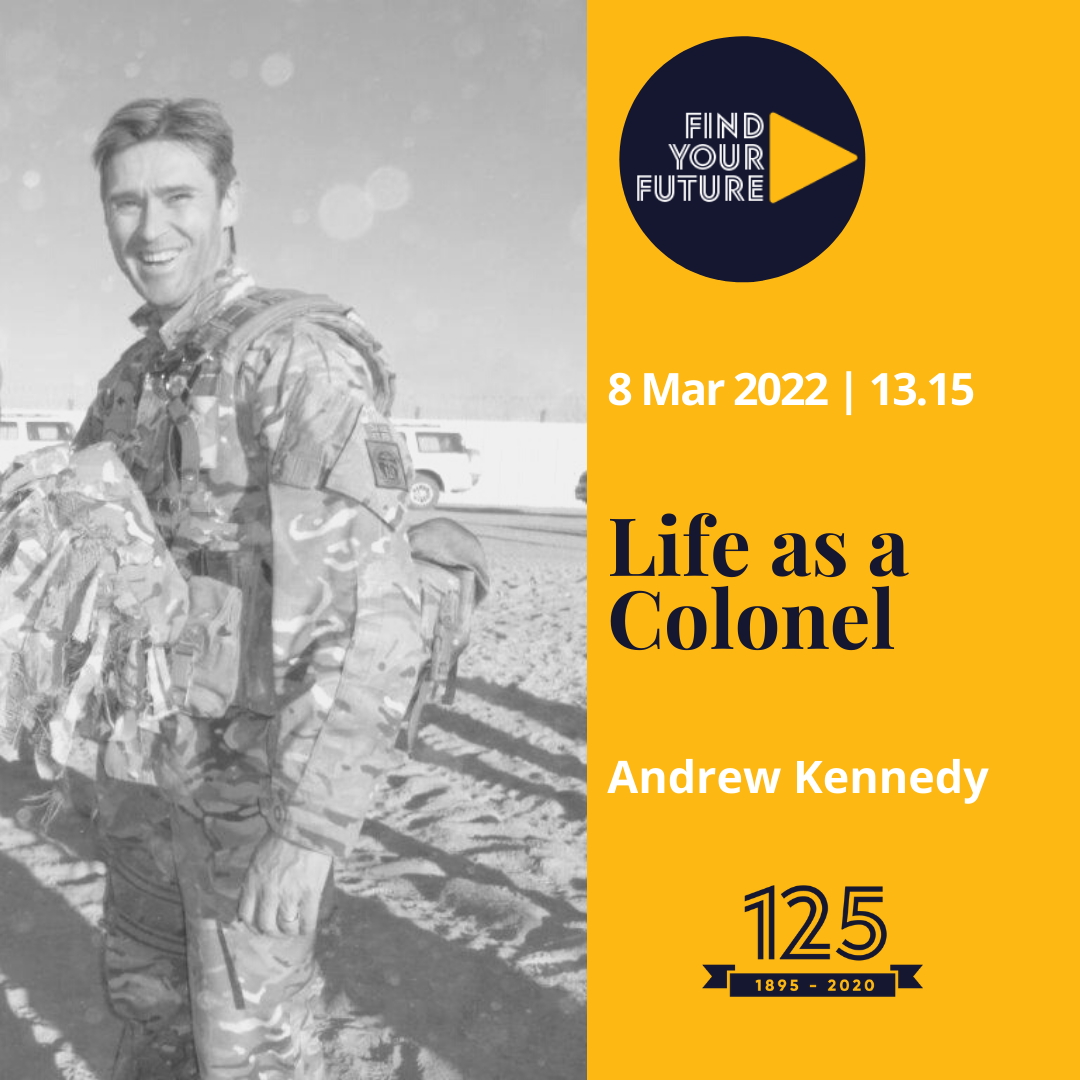 Andrew Kennedy - Life as a Colonel - Library
Colonel Andrew Kennedy is the Assistant Director of the Basic Training Adaptation Programme, run by the Army Recruiting and Initial Training Command. His previous appointments as a Colonel were Senior UK Liaison Officer to United States Africa Command, Commandant of the Defence School of Transport, which was graded Outstanding by OFSTED during his tenure, and as a Digital Transformation Consultant during an industry placement with Capgemini Invent.
Much of his career has been spent in the armoured infantry, including tours as Operations Officer, Adjutant and Second in Command, as well as on the operations staff of Headquarters 1st Armoured Division. In addition to serving as a Battle Group Chief of Staff in Iraq and a Brigade Chief of Staff in Afghanistan, he has deployed on operations in Belize, Bosnia, Macedonia, Cyprus, Cumbria and Northern Ireland (both as an infantry platoon commander and on the operations staff). He has also served on secondment to the Italian Alpini, and at the Ministry of Defence, where he ran a counter-terrorism policy desk in liaison with other government departments.
14.00pm-14.45pm
STEM Panel - Theatre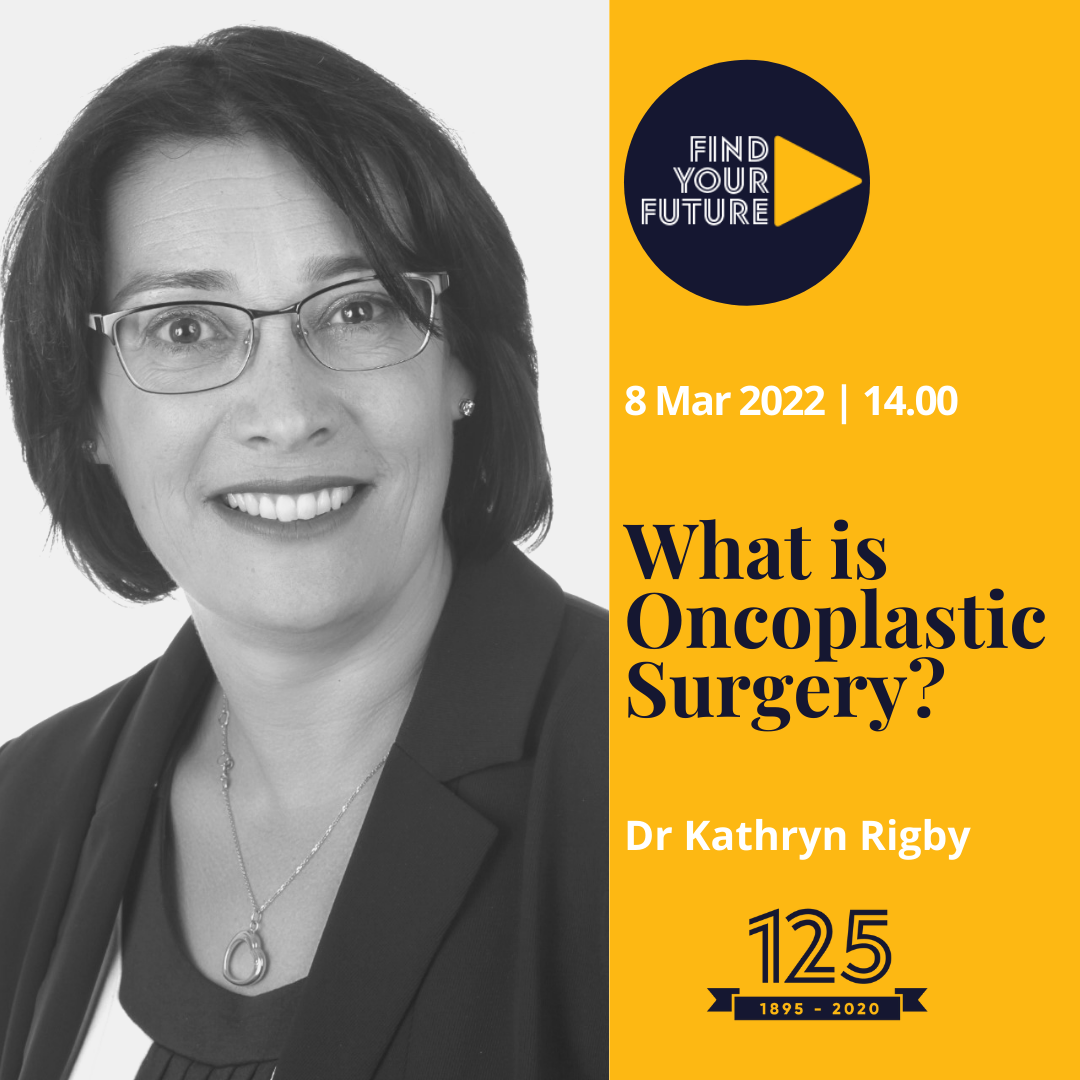 Dr Kathryn Rigby - What is Oncoplastic Surgery?
Dr Kathryn Rigby is a Consultant Oncoplastic Breast Surgeon. She achieved a Bachelor of Medicine and Bachelor of Surgery degrees (MBChB) from the University of Leeds and is now member of the Royal College of Surgeons, having Worked in the NHS for 8 years. She is now a Senior Clinical Lecturer in Academic Unit of Medical Education at Sheffield University.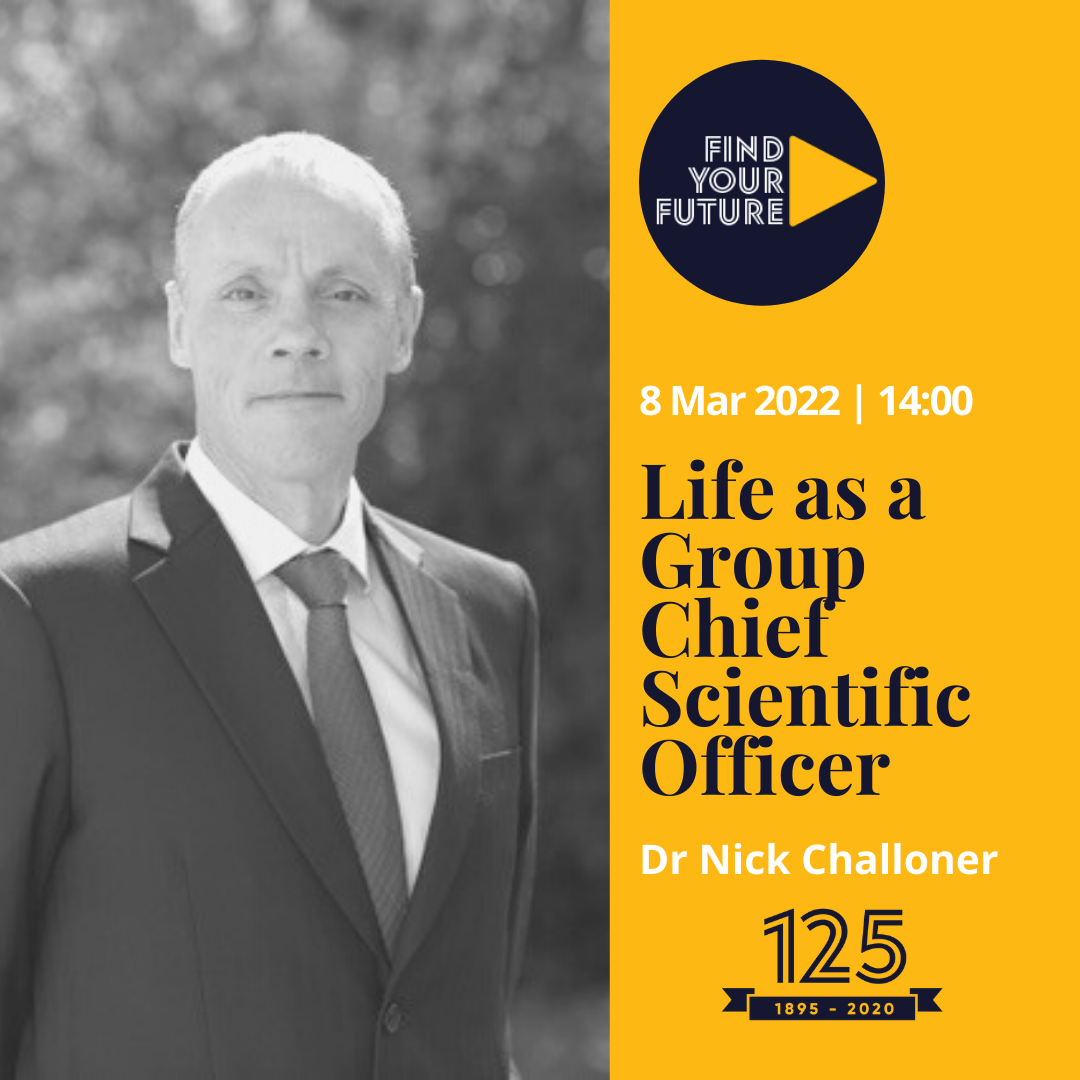 Dr Nick Challoner - Life as a Group Scientific Officer
Dr Nick Challoner is the Group Chief Scientific Officer at Croda International Plc, one of the UKs most admired companies using smart science to save lives. If you are interested in a career in science and wish to learn more about the opportunities that are presented for graduate scientists and engineers in R&D, business development, marketing and sales, Nick is the man to talk to.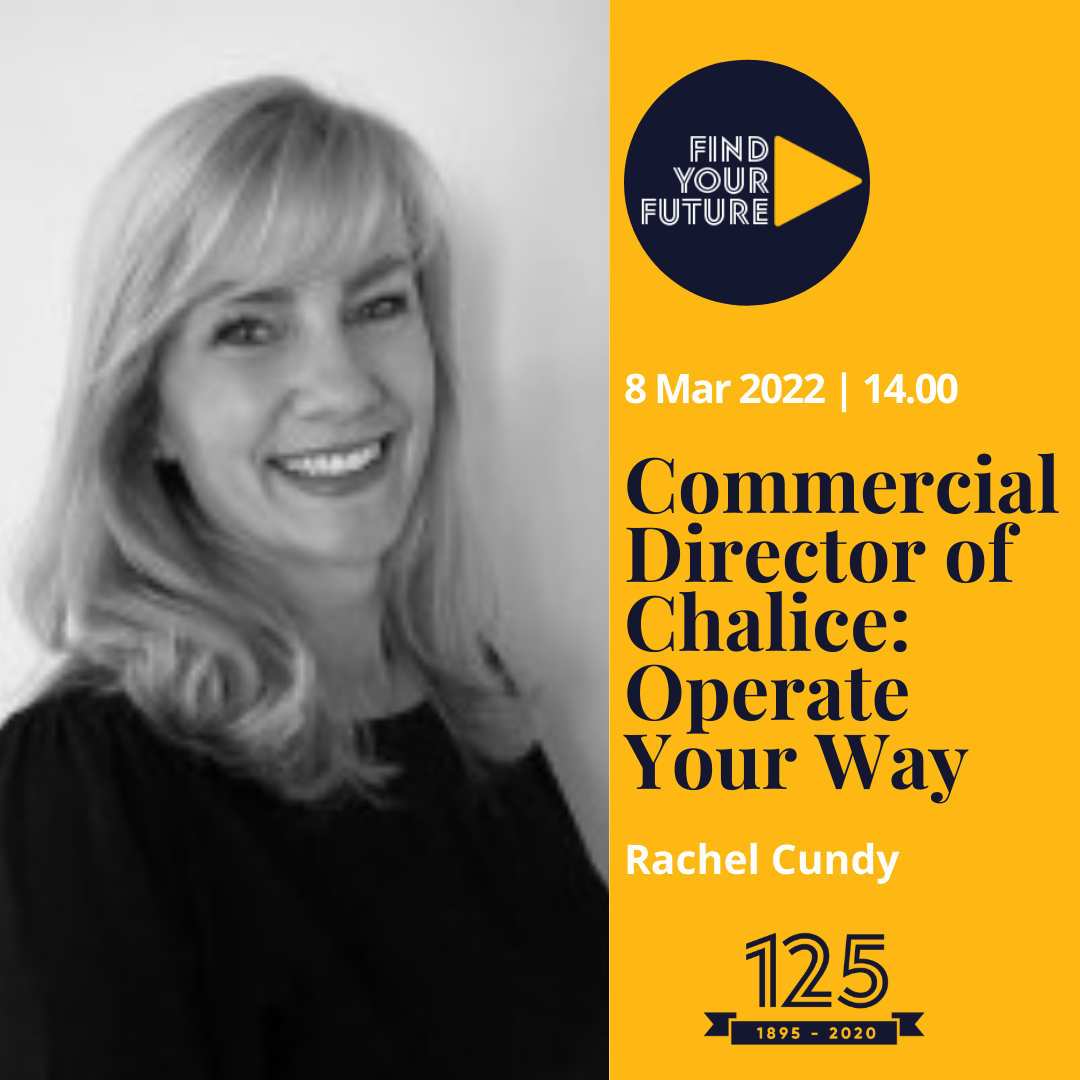 Rachel Cundy - Commercial Director of Chalice: Operate Your Way
Rachel Cundy is the Commercial Director for her company Chalice Medical Ltd. Chalice is a medical device manufacturer based in Worksop, that has been producing single use devices for extra-corporeal bypass surgery since April 2000. Rachel's company was a pivotal part of the response to the Covid-19 pandemic.
Prior to Chalice, Rachel was a Senior Consultant in Mental Health & UK Clinical Lead for Continuing Healthcare at Capita UK. Whilst UK Clinical Lead at Capita, she set up new services nationwide and developed an extensive knowledge of implementing commercial strategies. She is also an Expert Witness completing Medico Legal reports in Forensics and Older Adult Mental Health.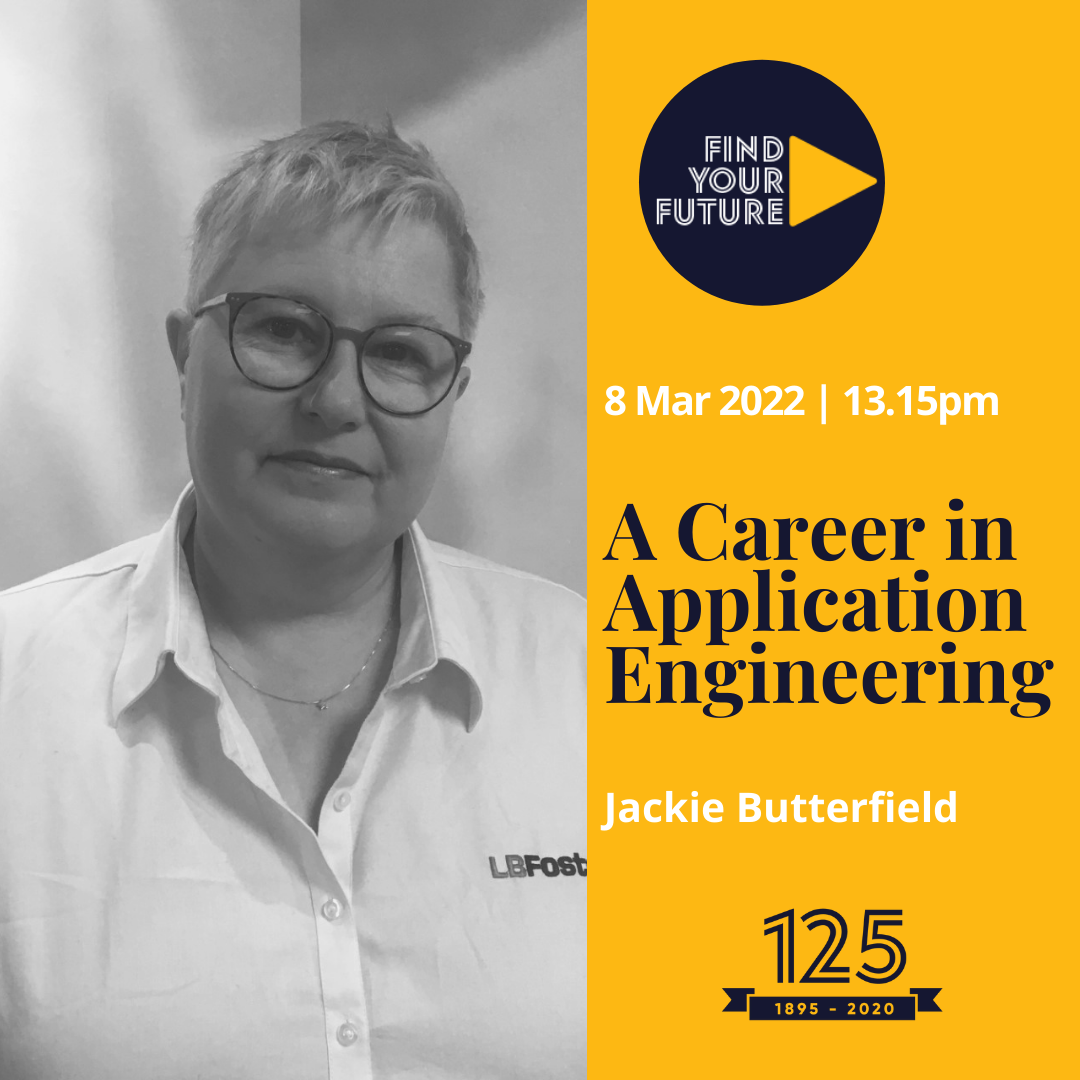 Jackie Butterfield - A Career in Application Engineering
Lead Application Engineer, L B Foster Rail Technologies
Jackie is currently a Lead Applications Engineer for LB Foster Rail Technologies specialising in Friction Management solutions for the wheel/rail interface for both on-board and trackside applications.
Jackie is a materials engineer and specialist in ferrous metallurgy, manufacturing processes, knowledge transfer and professional development. Jackie started her career in the steel industry spending 12 years as a process metallurgist before moving on to roles with the Institute of Materials, Minerals and Mining and technical sales roles in a range of metals processing industries.
Jackie is a chartered engineer and Fellow of the Institute of Materials, Minerals and Mining, a member of the Permanent Way Institution and is a Royal Academy of Engineering Visiting Professor at the University of Leicester.