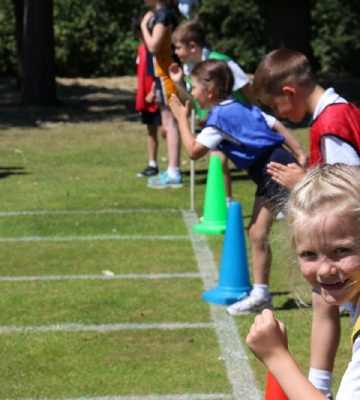 After the postponement of Sports Day due to inclement weather just before half term, we had to wait until the last week of term.
Director of Sport, Mark Pymm and Head of PE, Nicola Wing give us a rundown of the two days.
Nicola said:
"The EYFS sports day was lovely.
The pupils worked very hard and were beautifully behaved. It was such a warm morning and they coped very well.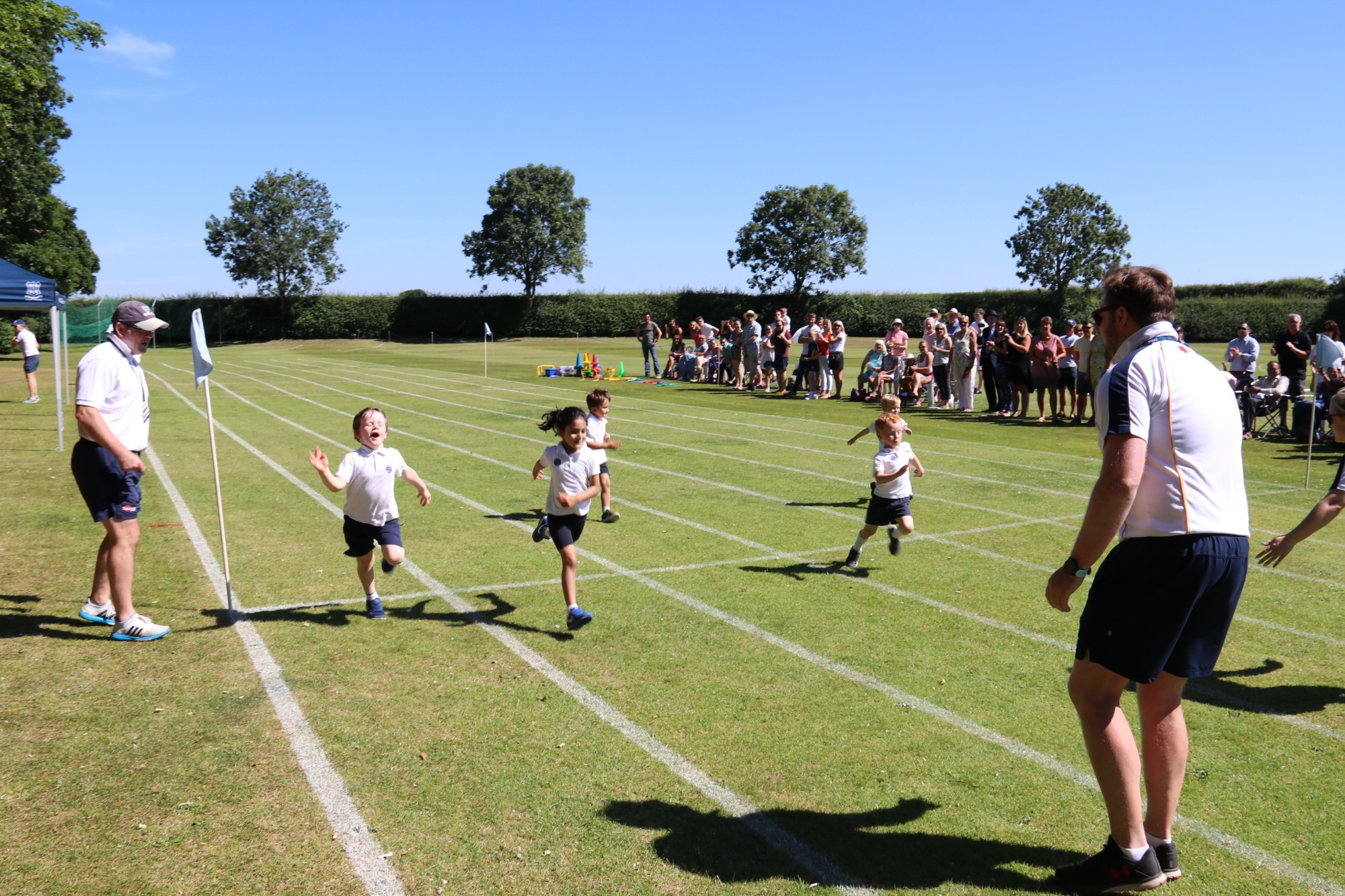 The parents and supporters also enjoyed some competition with the customary 'Parents' Race'.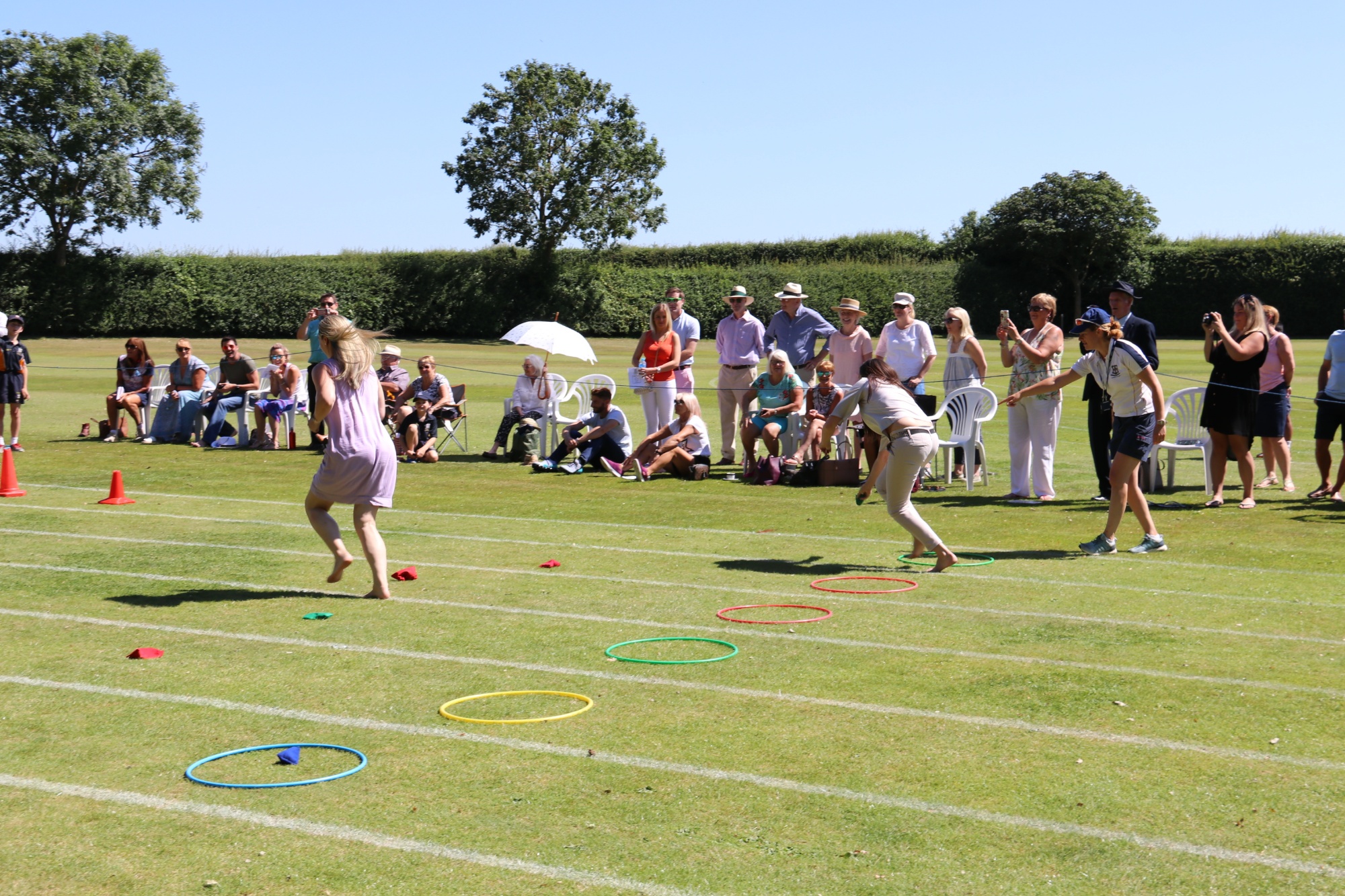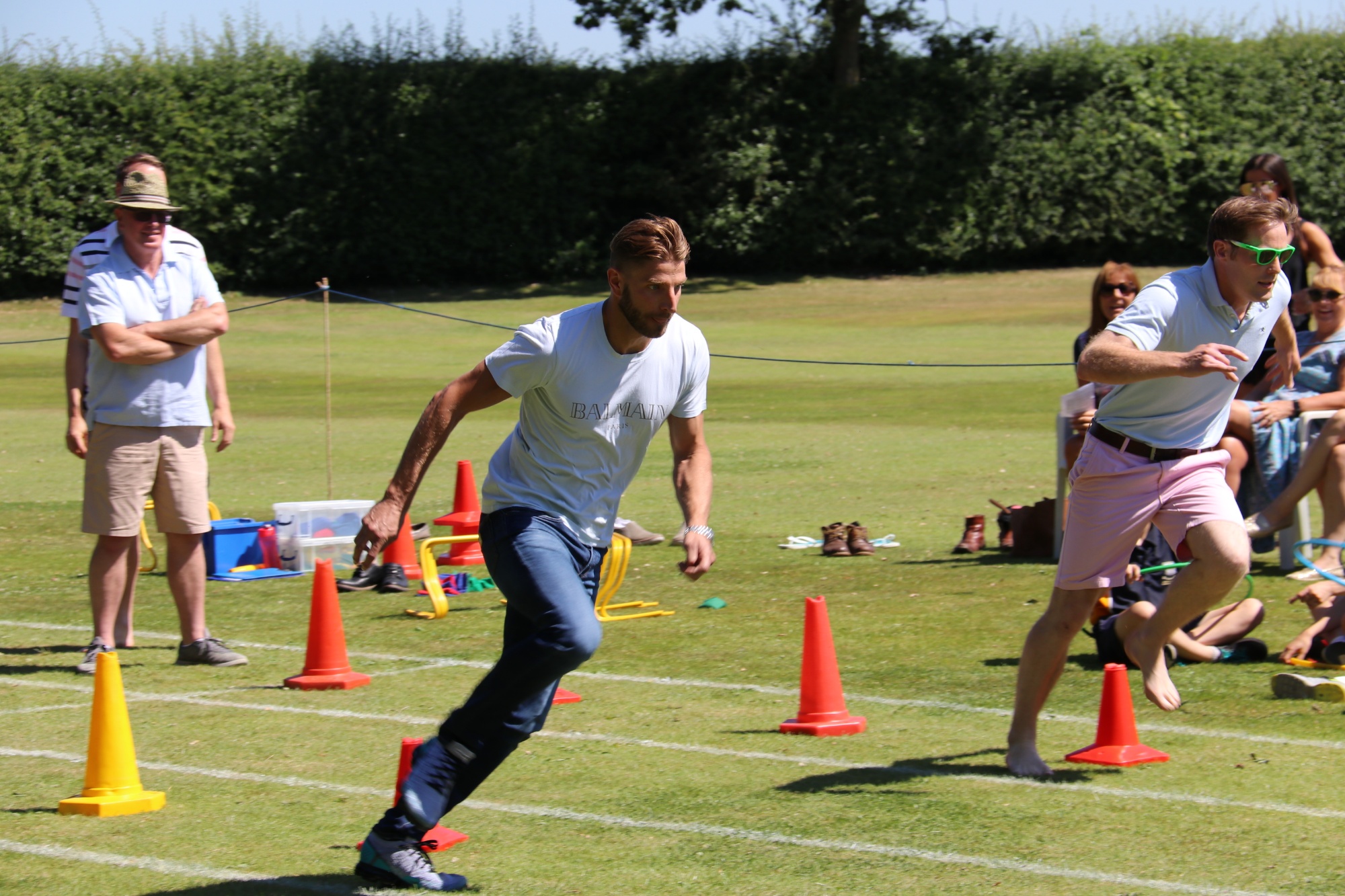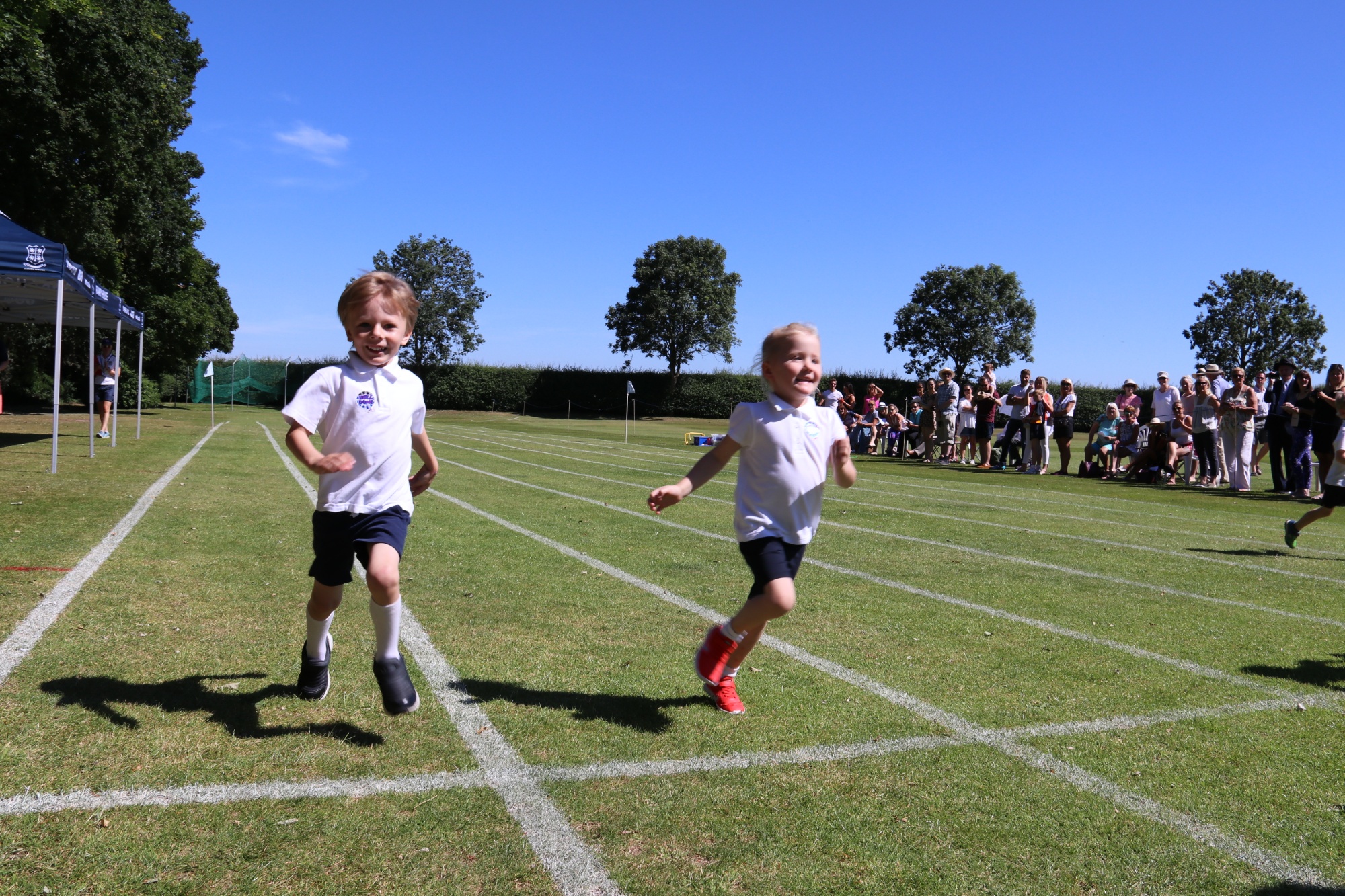 There is some real talent developing at the lowest end of our school and we look forward to nurturing and progressing their skills as they progress through the school.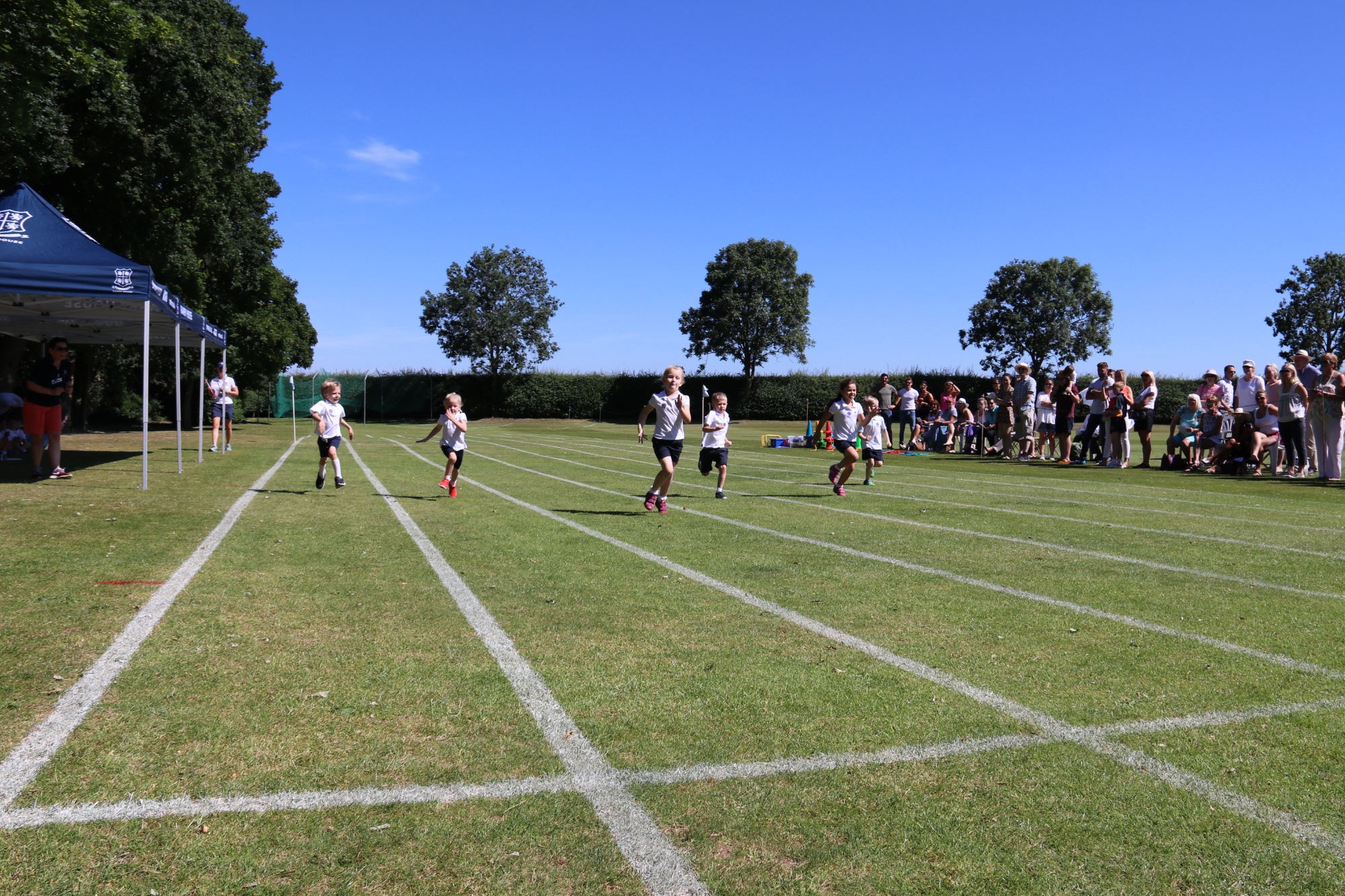 The Year One and Two Sports Day was our first 'House Sports Day'. It went very smoothly and the children were very excited at contributing towards their House scores.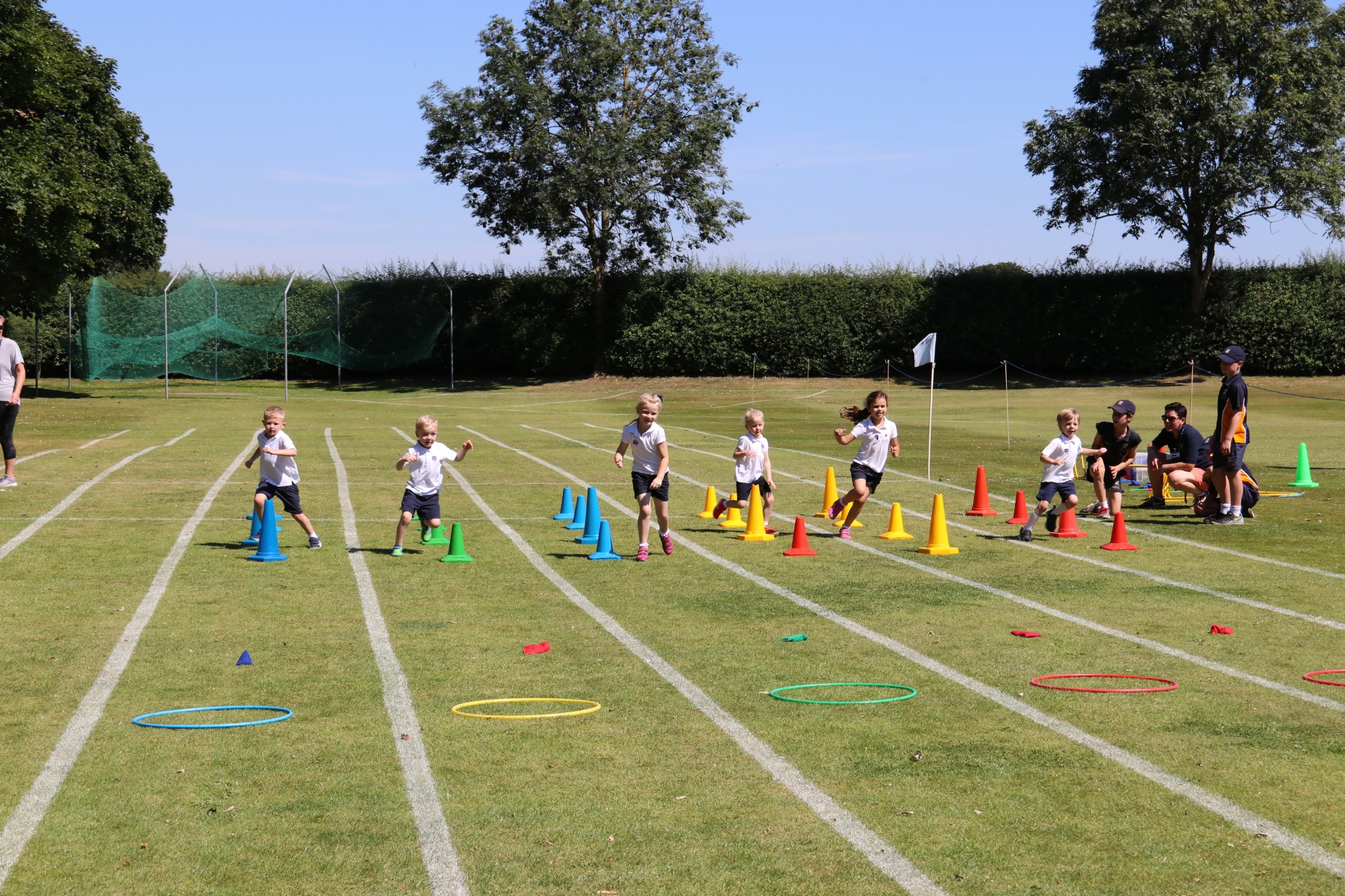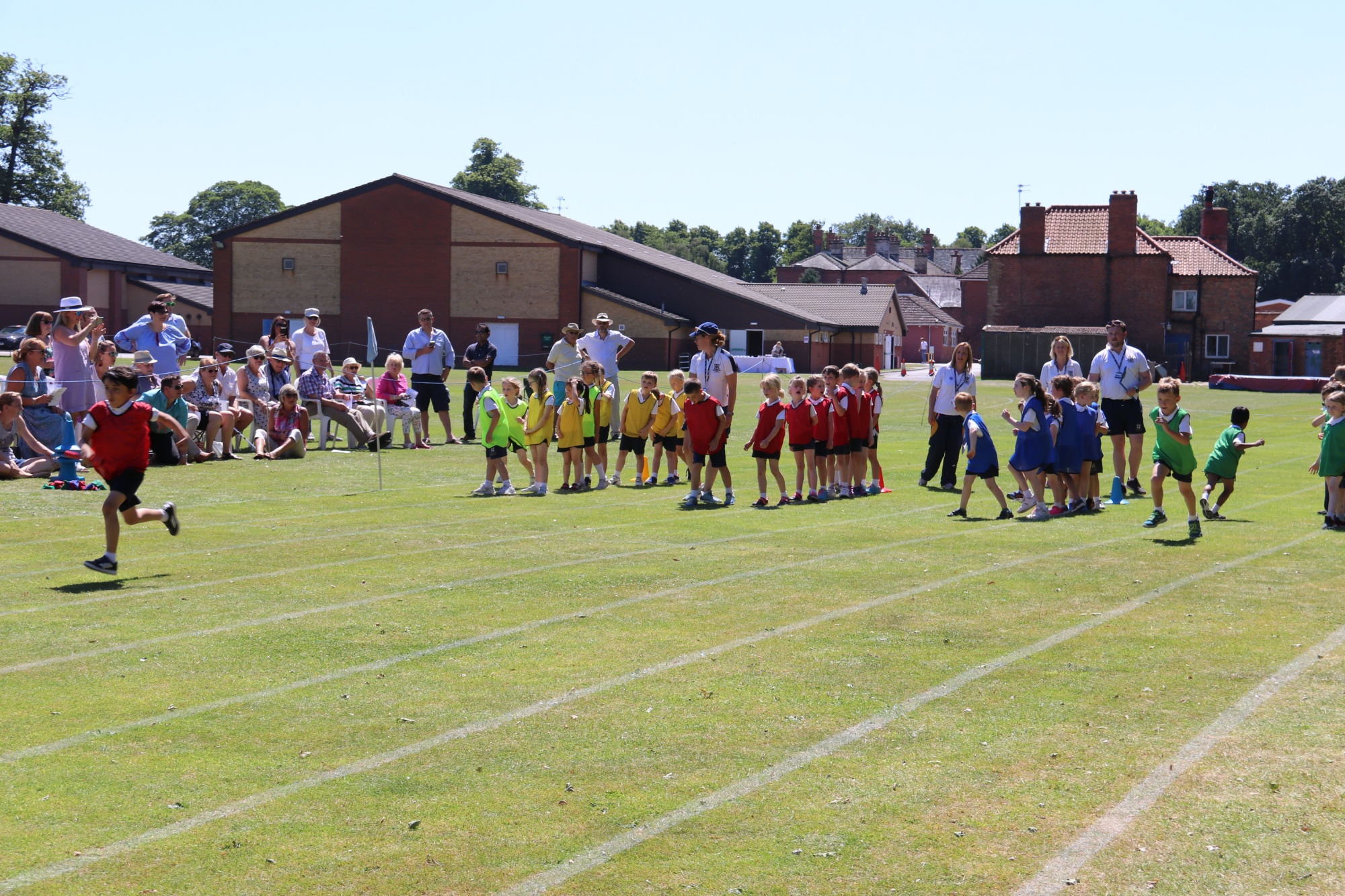 There were some excellent performances. St Alban dominated a number of the events, coming first overall. St Columba came second, followed closely by St Benedict and St Dunstan fourth."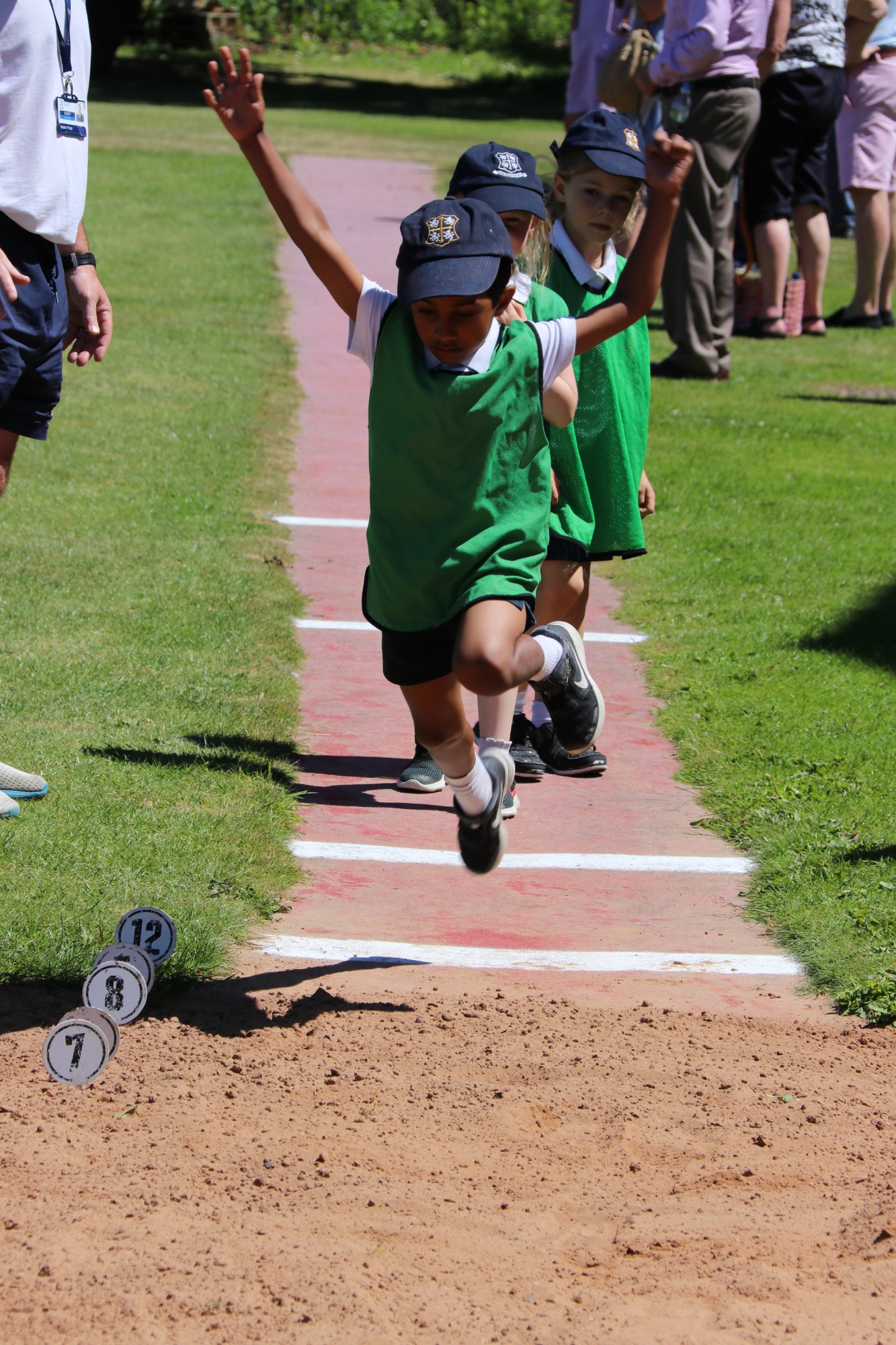 Mark said:
"What a scorcher of a day we had.
There were some supreme efforts all round and a close set of final results.
One new school record was set in the Year Five Shot Putt, with Harry Briggs-Price throwing a very impressive 8.69m.
This would have also beaten the Year Six record so no pressure for next year, Harry!
For the first time, the final totals also included the Year One and Two Sports Day results.
When the final points were totted up, it was St Columba who were the overall winners.
A huge thank you to all the staff, pupils and parents for their efforts and support and for making the day such a memorable occasion."