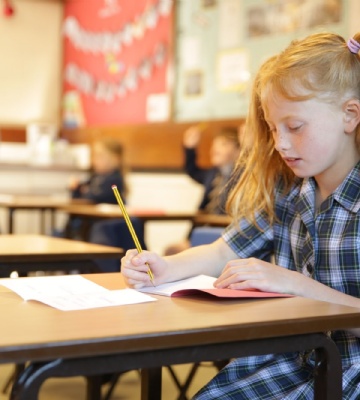 Studies show that smaller class sizes improve academic achievement, and at Ranby House, each child is given the support they require, providing them with the tools they need to flourish.
Set in 60 acres of beautiful North Nottinghamshire woodland, we are a proudly non-selective school for boys and girls aged 3-11.
Creative, sporty, academic or otherwise – we recognise that every child has his or her own unique set of skills – and we confidently share your child's progress with you every step of the way, only measuring your child's development against themselves.
"Significantly smaller class sizes are proven to improve academic achievement as the ability to spend more time with each child allows teachers to get to know their personal strengths, weaknesses and learning styles, ensuring that their individual needs are met."
HMC LEADING INDEPENDENT SCHOOLS
Why join us?
• Ofsted 'outstanding' academic nursery with fully qualified teachers
• Extensive extra-curricular programme and full sports fixtures from Year 3
• All-inclusive fee structure and extended day available, with flexibility to suit busy lives
• Subject specialists at every level, with no mixed year groups
We have one clear purpose – to provide every child with the best possible opportunity to lead a happy and successful life.
Your child's future really does matter to us.
For more information about Worksop College and Ranby House, contact the Admissions Team on 01909 537100, or admissions@wsnl.co.uk
Not got time right now? No problem. Leave your details below and one of the team will be in touch at a time to suit you.