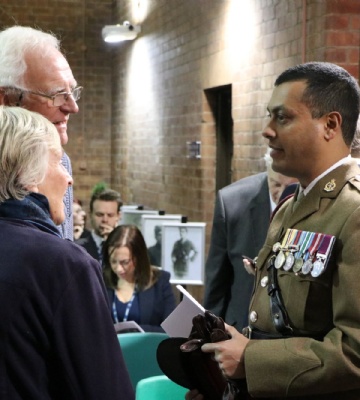 November 2018 has been a momentous year in history as we celebrate 100 years since The Armistice was signed; signalling the end of the Great War and four harrowing years for many brave soldiers and their families.
Sadly, for 93 of our students, their lives taken all too early as they died in battle or were declared missing in action. To mark this prolific moment in history and honour our boys who paid the ultimate sacrifice serving our country, we hosted an archives evening focused on Worksop's history during this period.
Hosted by our Archivist Wendy Bain, the event took place at the base of the library stairs, in an area that is to become a space dedicated to our Old Worksopian community.
Adorned with a breathtaking poppy installation created by our Year Nine students, the library steps provided a centrepiece for the evening, whilst enlarged pictures of some of our soldiers around the room gave gravitas to the event.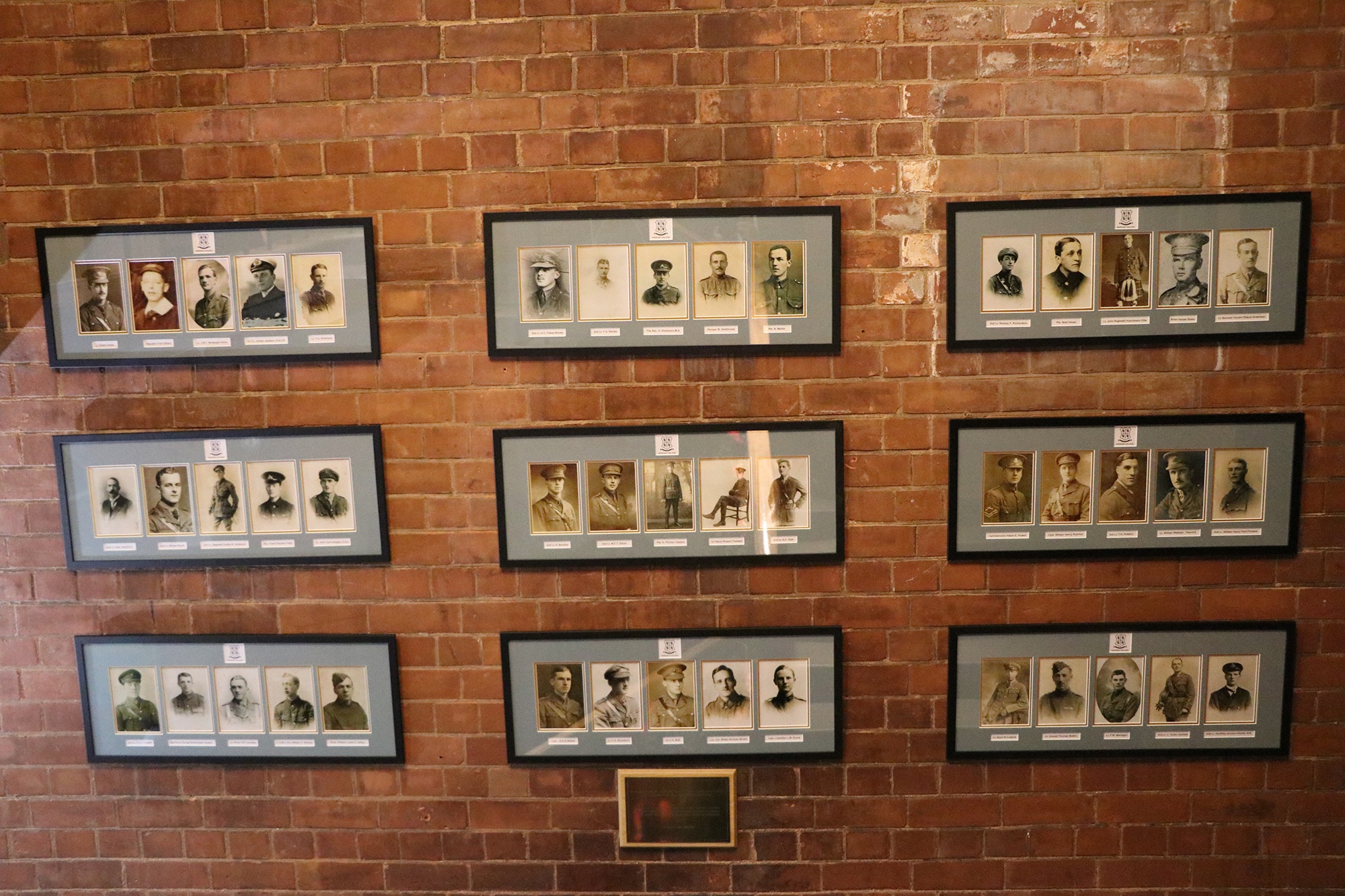 The evening began with an incredibly moving recital from the school choir, who descended the library stairs in darkness with only candle light to lead the way. They gave a beautiful rendition of 'We will remember them' by Douglas Guest, a performance not to be forgotten by those who were present.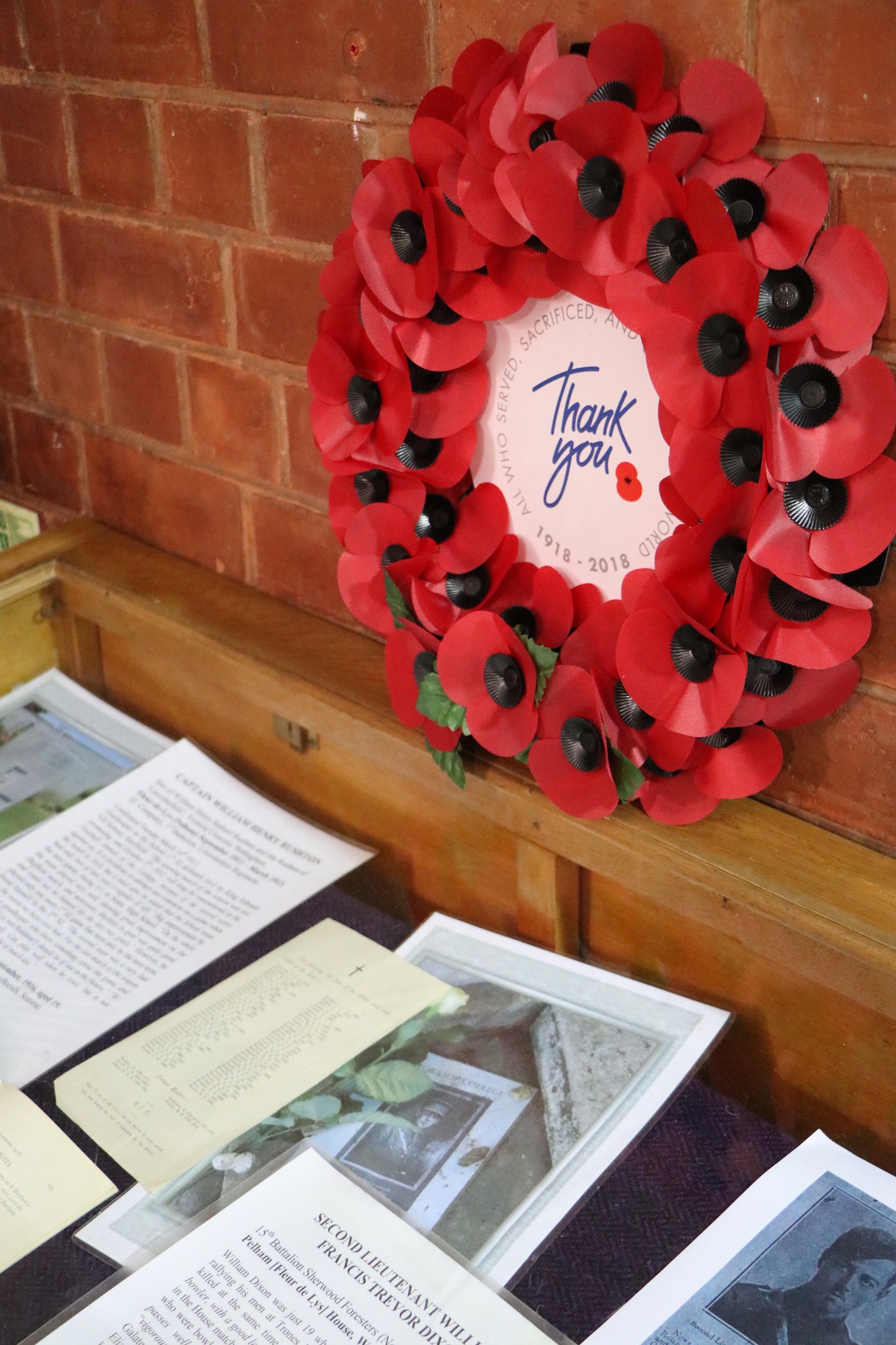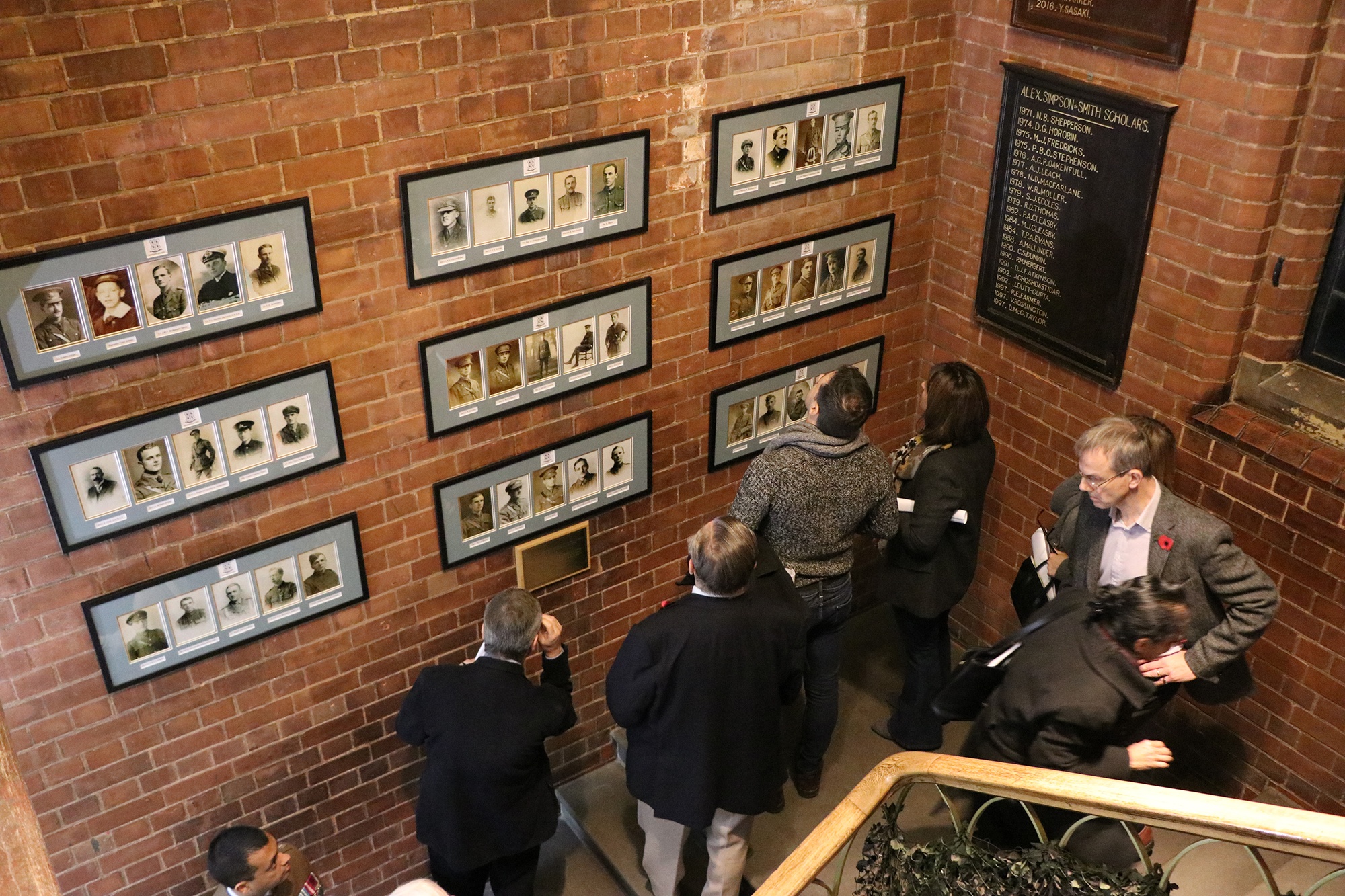 Our Headteacher, Clare Tilley opened the evening, giving thanks to all those who made the event possible, not least the WCPA.
She said:
"It is through the generosity of the Parents' Association that we have been able to fund the reproduction and reframing of 45 images of our soldiers we held at the College."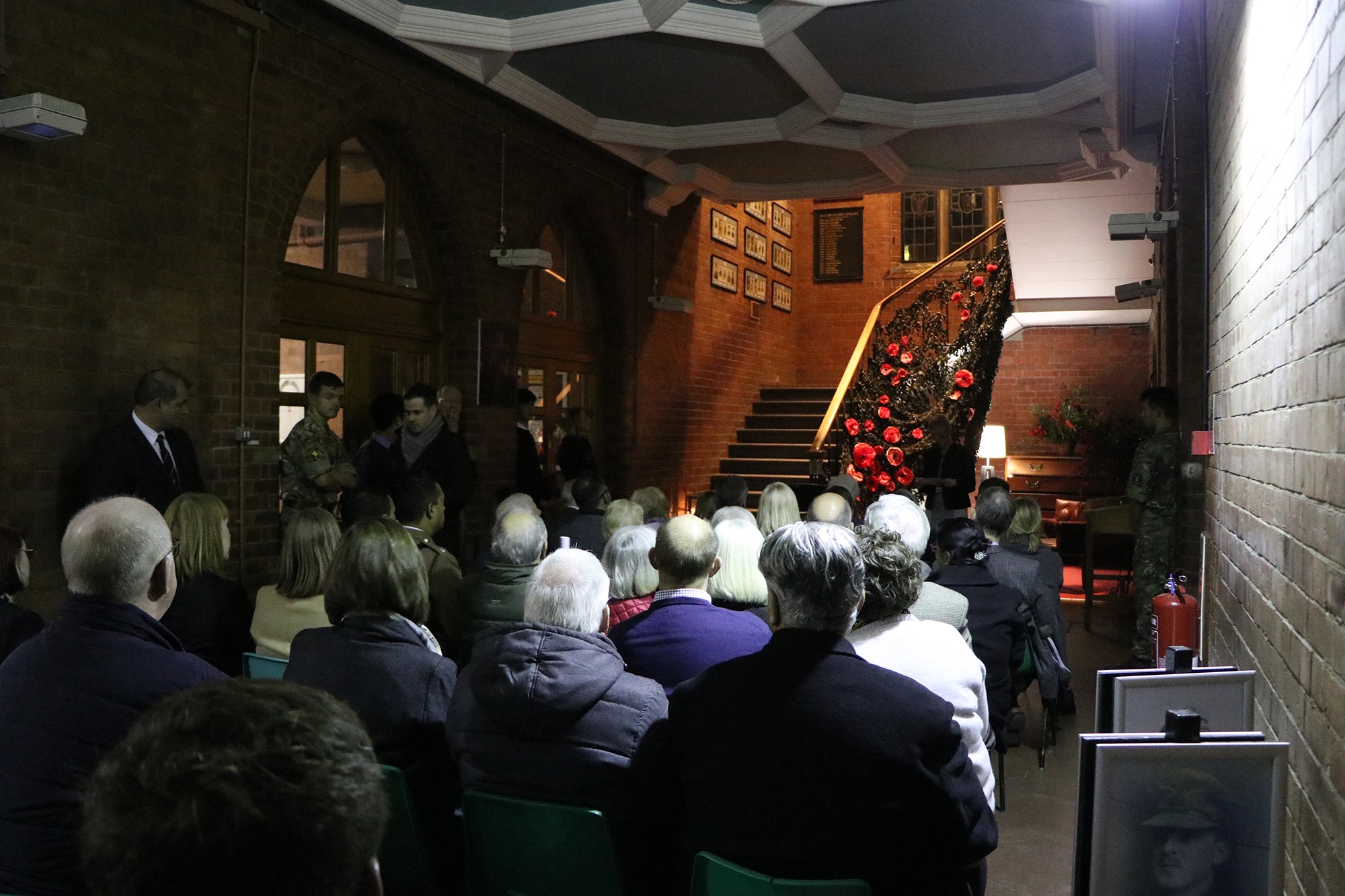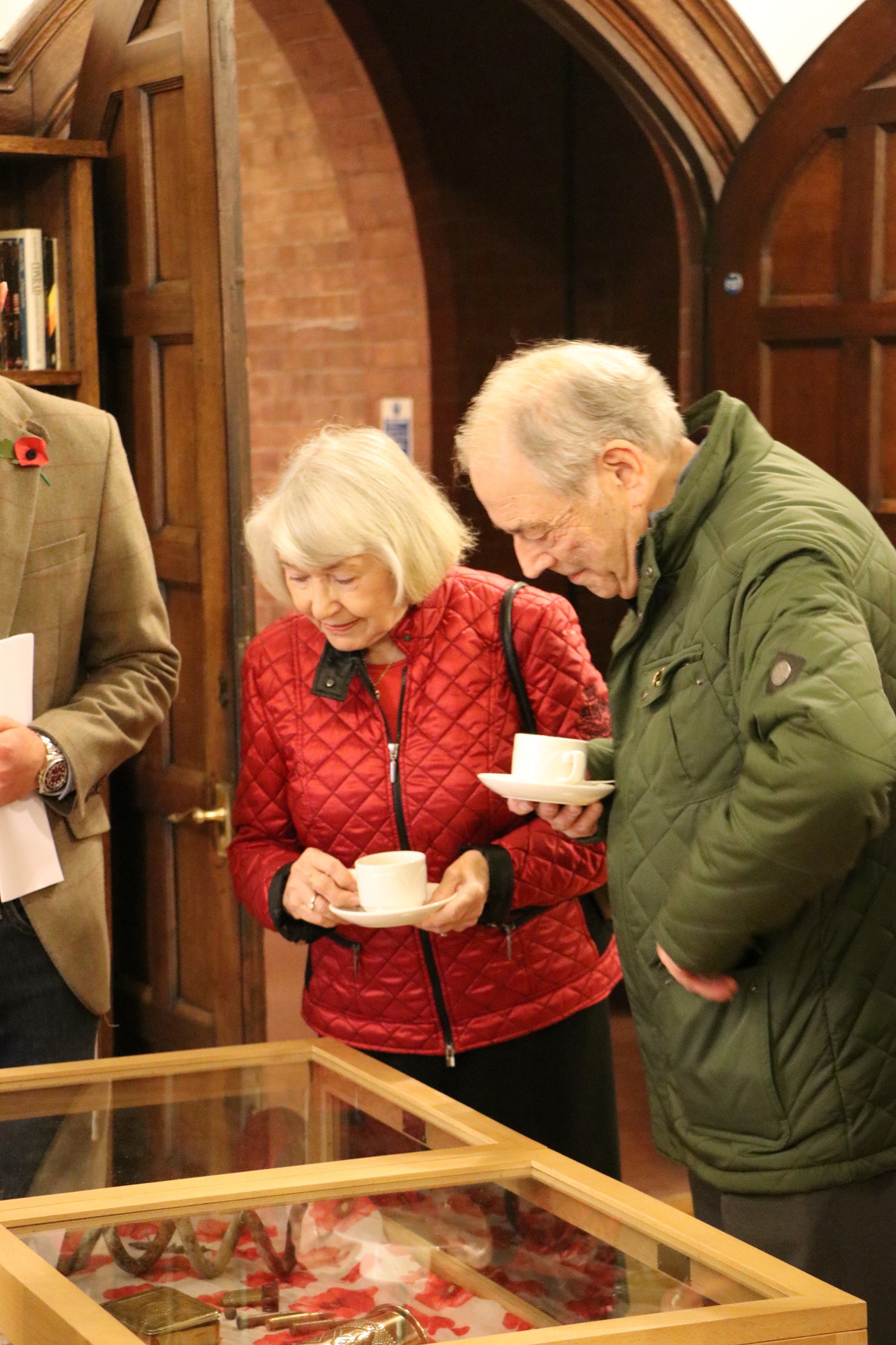 The photos had been stored in the archives for many years and were in need of restoration. Wendy's vision was always to bring our boys to life and honour their memory on a daily basis here at the school. We were able to unveil the new photographic exhibition that is housed on the library stairs, a fitting tribute for just some of our many brave OWs.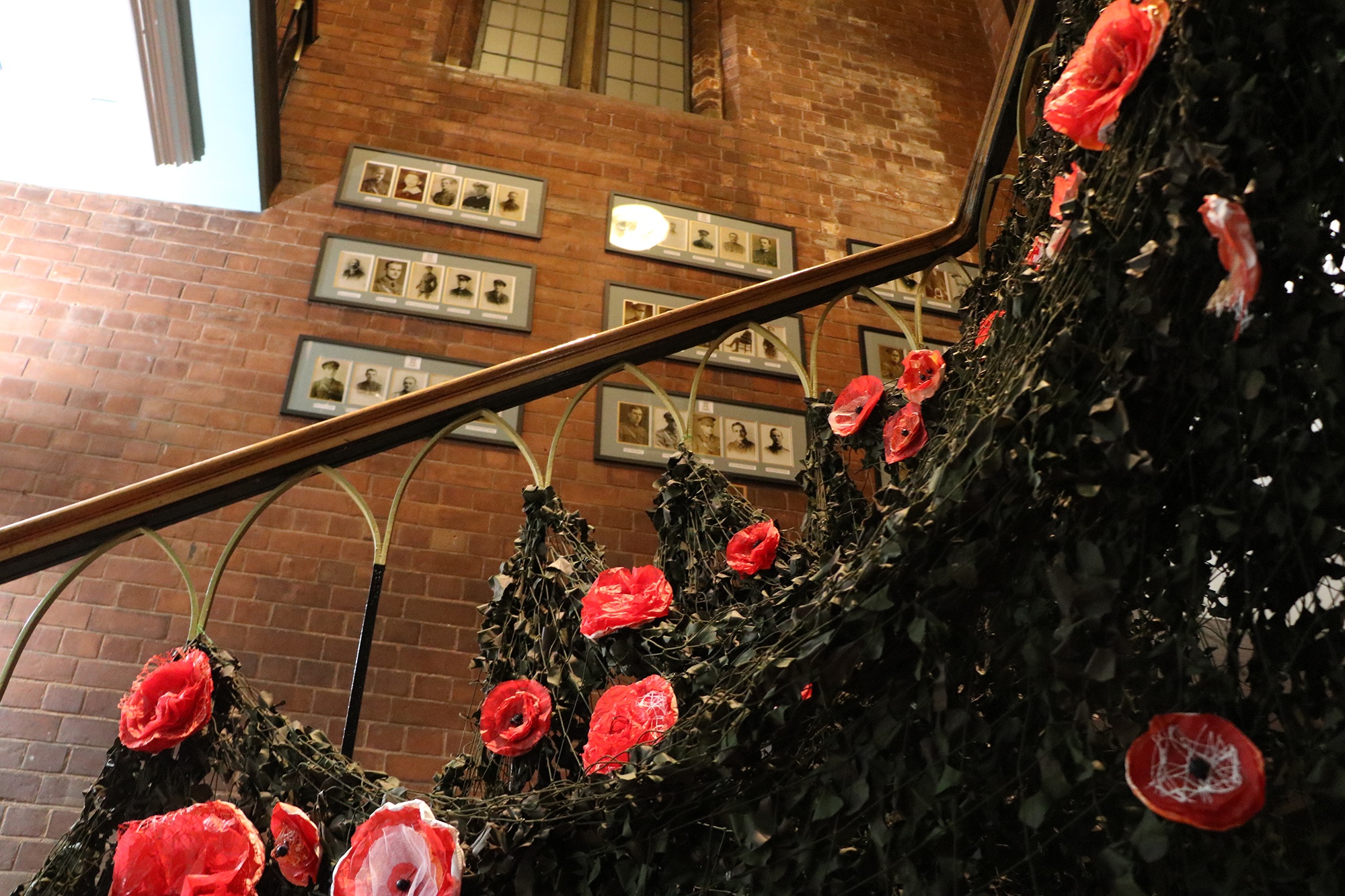 It was then time for Wendy's talk, a lady whose passion and dedication to preserving Worksop's history is evident to all. Wendy took the audience on a historical journey as we stepped back in time to 1914.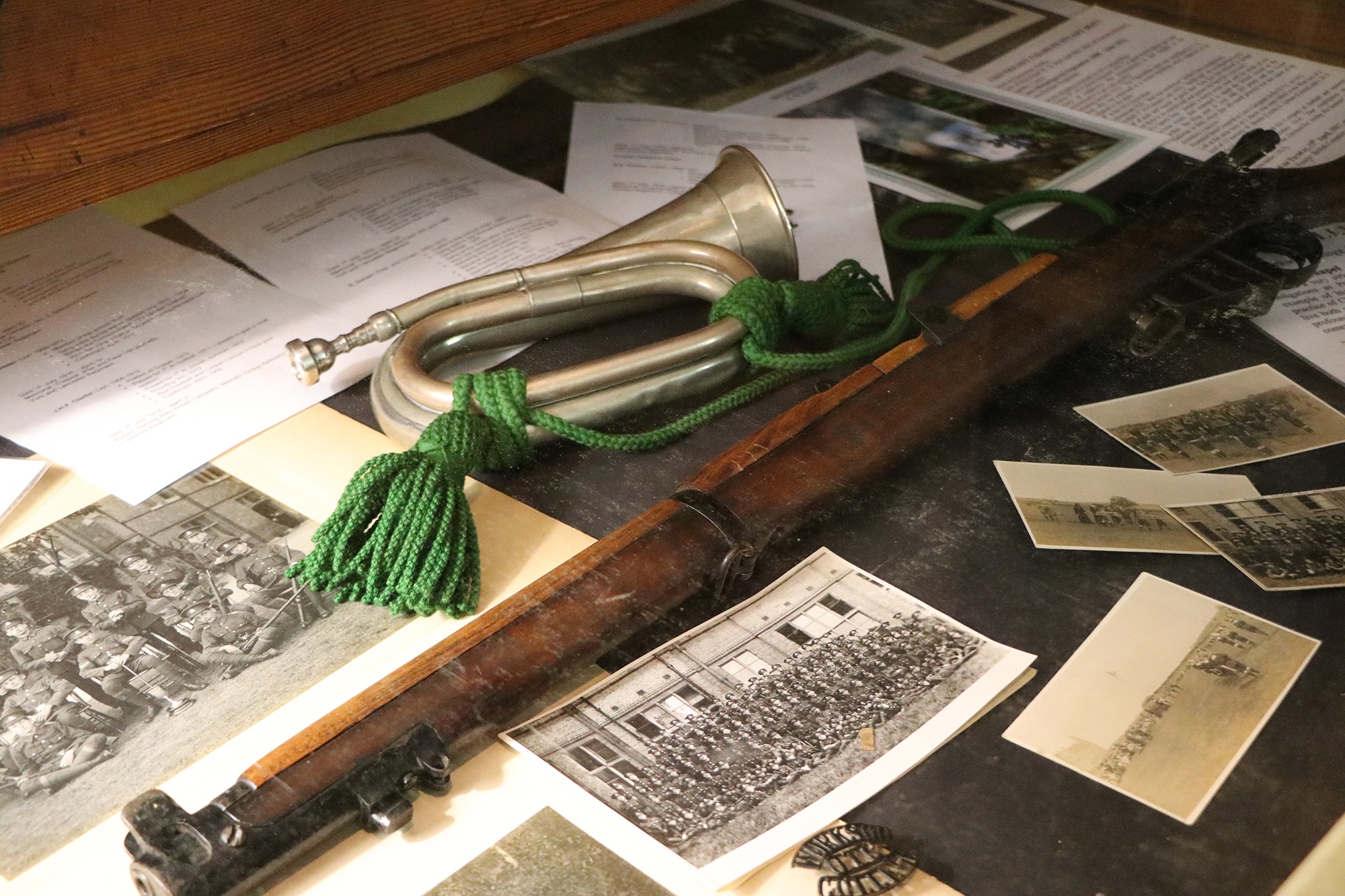 Wendy guided us through those difficult four years, touching on the lives, and in many cases, last words of our soldiers. Interwoven with an historical account of school life during the period, the talk was a perfect mix of both sadness, sorrow and hope for the future from a tightly knit school community, an ethos that is still very much evident here today.
The evening concluded with refreshments in the library, giving guests the chance to peruse some of the wonderful artefacts we have. A beautiful display set of drawers can be found at the base of the library stairs containing many photos and artefacts from this period including OW J.F.W McNaught-Davis' revolver - used in the trenches and an original bugle from OTC (Officer Training Corps).
Alumni Relations Officer, Lucy Smithson said:
"A huge thank you to everyone involved for making this event possible – a perfect way to honour our heroes this year and every year going forward."