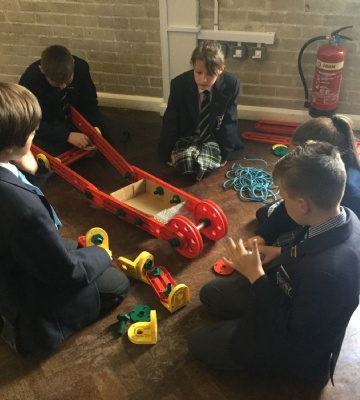 Yesterday, our Year 5 and 6 pupils spent the morning at Worksop College to experience what life is like at senior school.
After breakfast, Y6 pupils experienced a morning of STEM (disciplines of science, technology, engineering and mathematics) activities at the College.
There were three design and construction tasks that were set to challenge pupils and encourage them to communicate their ideas effectively as a team. They were also able to develop their problem-solving techniques and build resilience by using trial and error.
The fast food challenge
Pupils had to work in teams of four to design a wheelbarrow to transport their food supplies along an obstacle course, in a race to the campsite kitchen!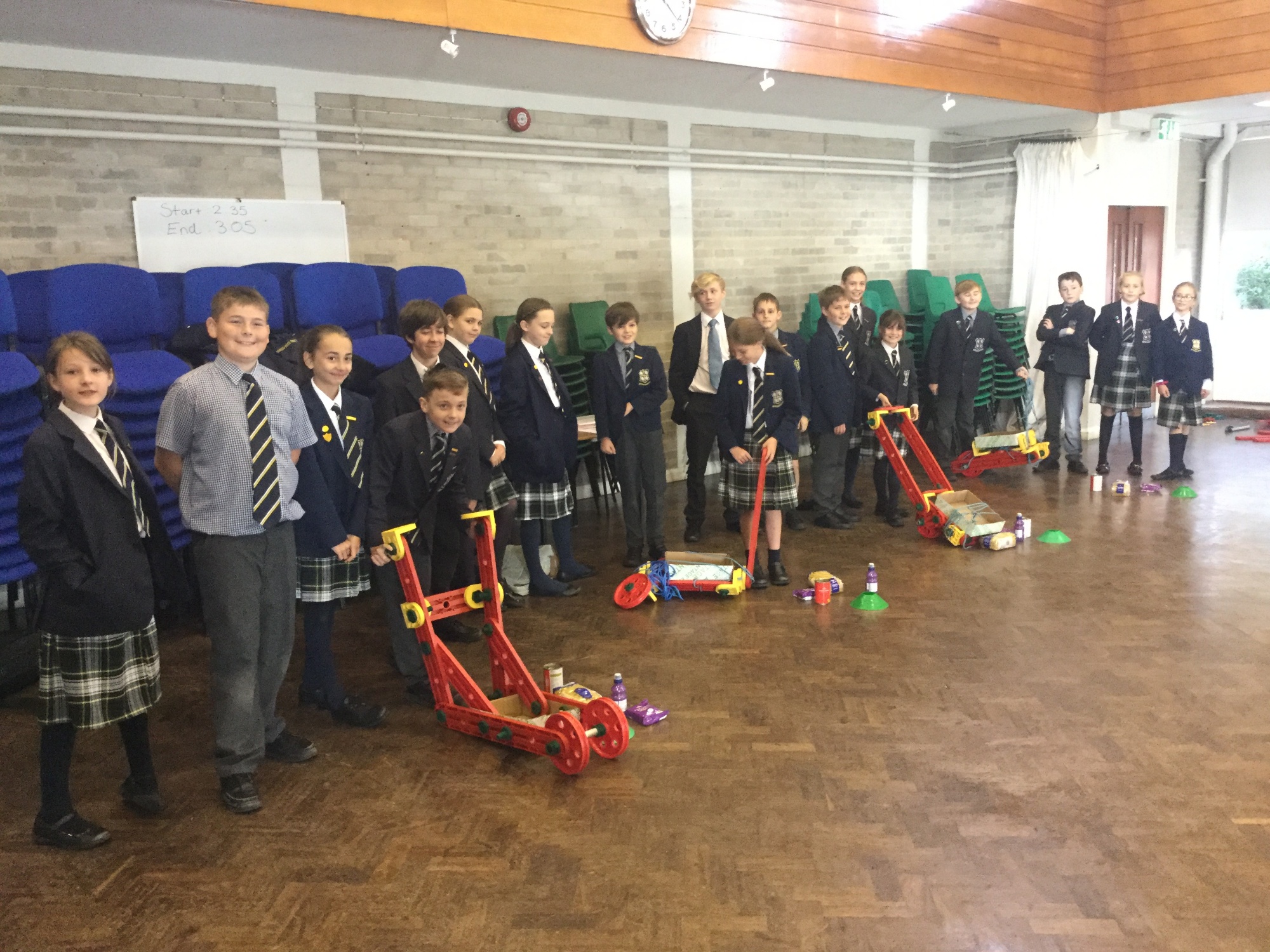 Teacher of Biology, Ms Varney said
"Everyone got involved and the teamwork and enthusiasm was really good to see. I was impressed with some of the sturdy looking wheelbarrow designs which were well thought through. Unfortunately a few designs were not quite as successful, they were more 'drag' barrow than wheelbarrows! But it was entertaining to watch them all race!"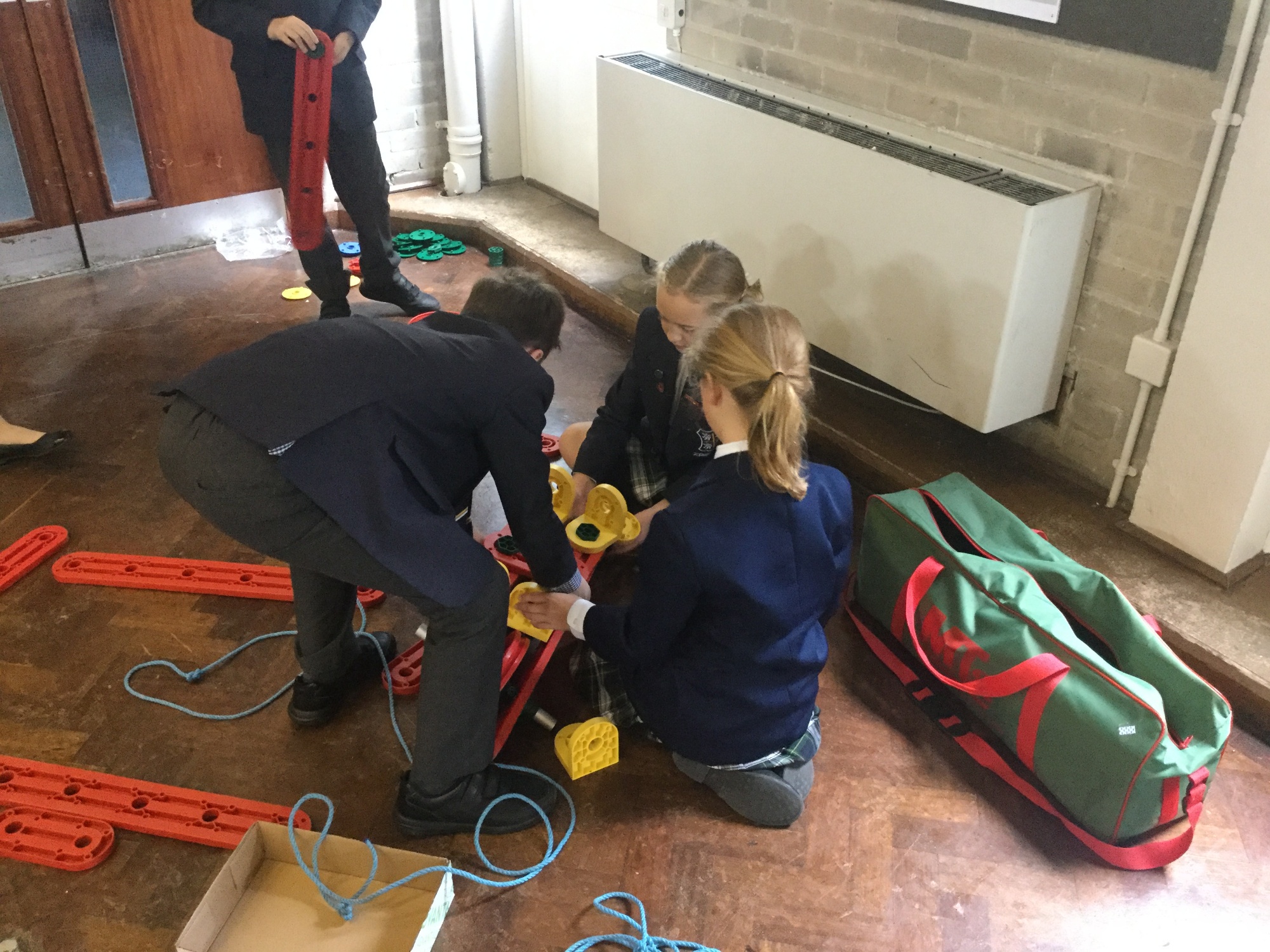 Year 6 pupil, Vrishnin said:
"The wheelbarrow challenge was enjoyable but difficult."
How high?
Again working in groups of four, the pupils had to solve the problem of poor mobile phone reception at their campsite by building a free standing tower that they could use to winch their phone as high as possible.
Ms Varney said:
"There were some brilliant designs and constructions, although stability was a bit of an issue."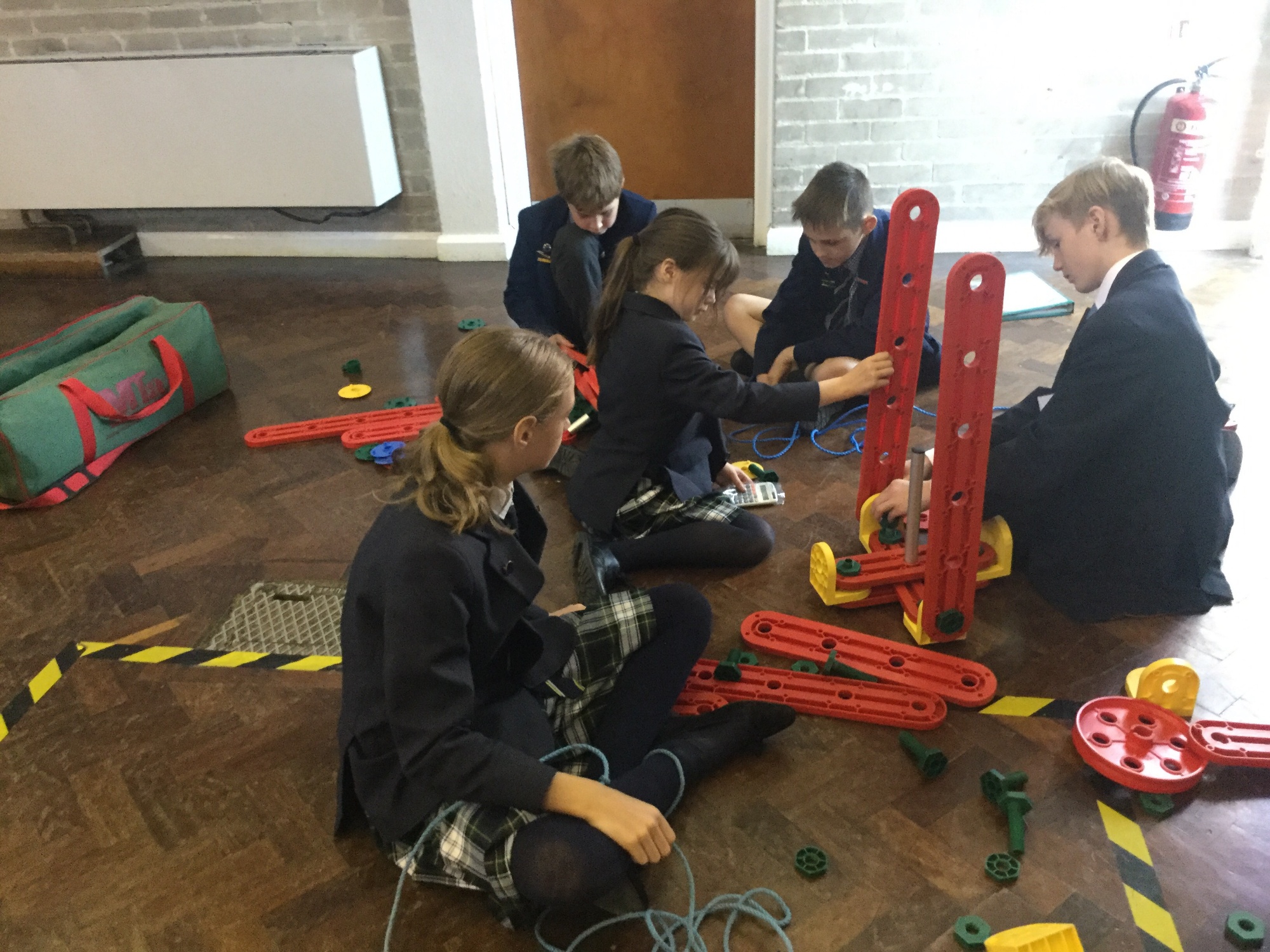 Ranby House pupil, Tamia said:
"It was fun, and I learned some good engineering skills."
Flight
This time working in pairs, the pupils had two design challenges, the first was a parachute to safety land a small Lego vehicle (which they had to first assemble) into a target drop zone. The second was a glider to transport a secret-spy-type-person who was cunningly disguised as a Lego mini figure, across a shark infested swamp!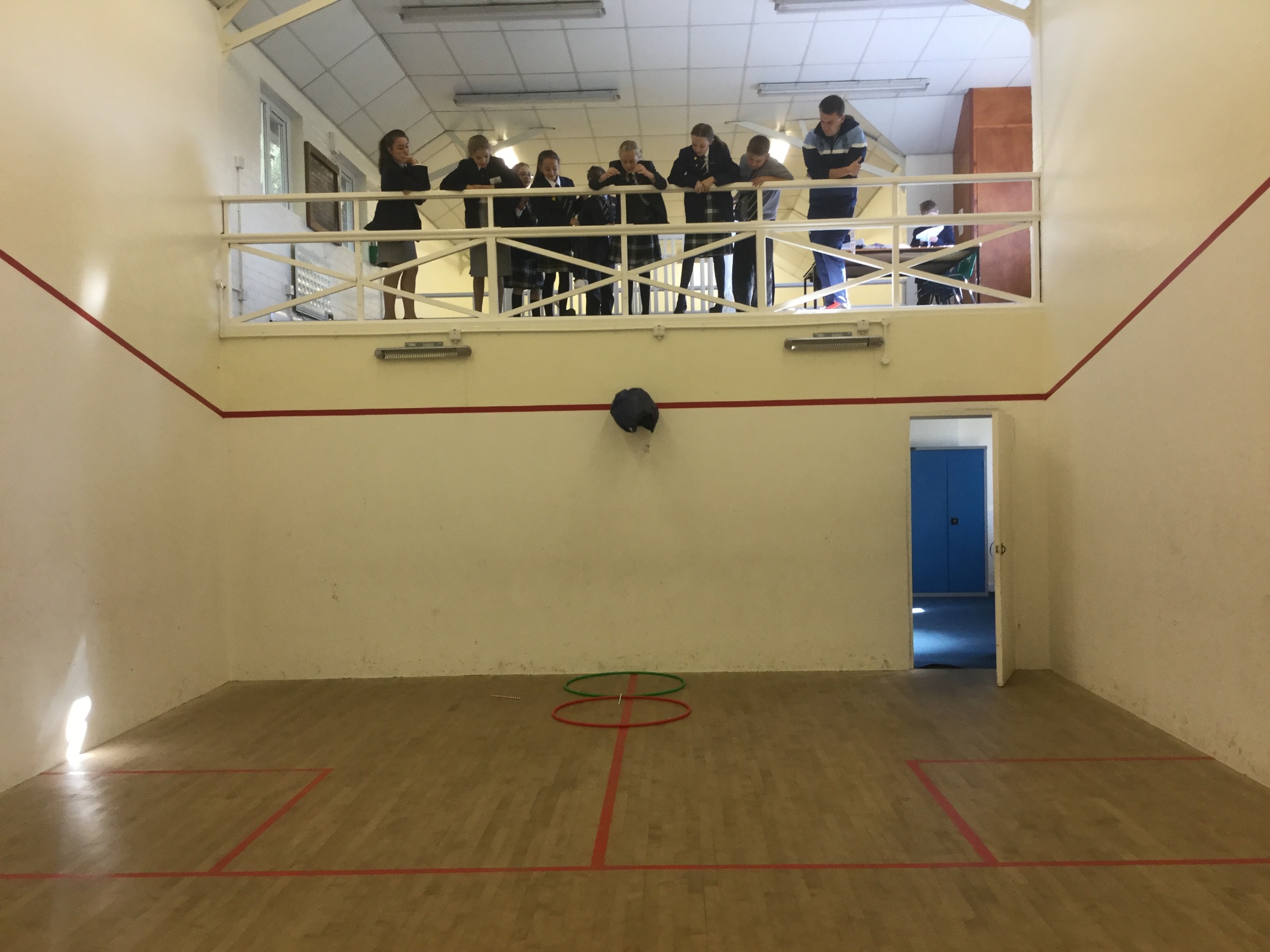 Emma said:
"I made a parachute for a Lego car. It was fun but frustrating as I found it quite challenging!"
Oliver said "It was really enjoyable. My glider sort of worked, but the Lego man fell out!"
The final activity of the morning was the Subject Quiz Trail during which, our Year 9 students took small groups of pupils on a tour of the school visiting 15 different subject departments.
At each department they were asked a general knowledge question linked to that subject. If they were correct, they were given clue cards to a mystery phrase!
Iona said: "The quiz was exciting and informative. I learnt lots of new facts!"
Ms Varney summarised the morning:
"All the pupils really seemed to enjoy the variety of activities and there was a buzz of excitement at the start of the activities and plenty of squeals and gasps of excitement throughout! Although some of the pupils found the tasks quite challenging, they demonstrated perseverance, good humour and great co-operation with each other. I look forward to seeing them back at the College at our next induction event."
Our Year 5 students began their morning with a brief history of Worksop College, followed by a tour of the school, including The Great Hall and Portland House.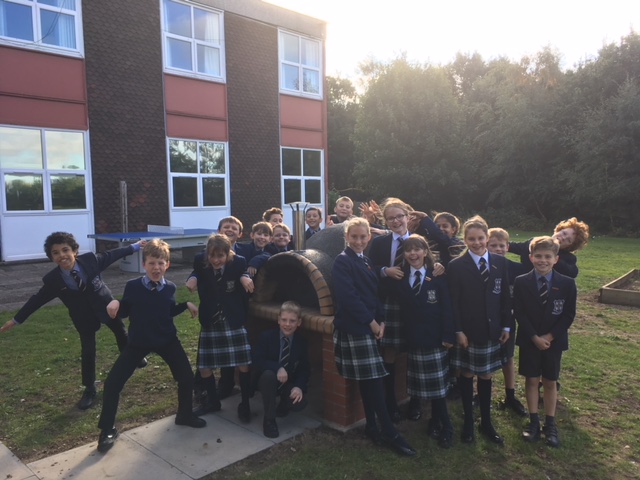 After break, our Year 5 students headed over the Design and Technology to look at students' previous collections of work. Pupils were also shown how to (safely!) melt then mould a special plastic using the oven to make their very own keyring as a keepsake.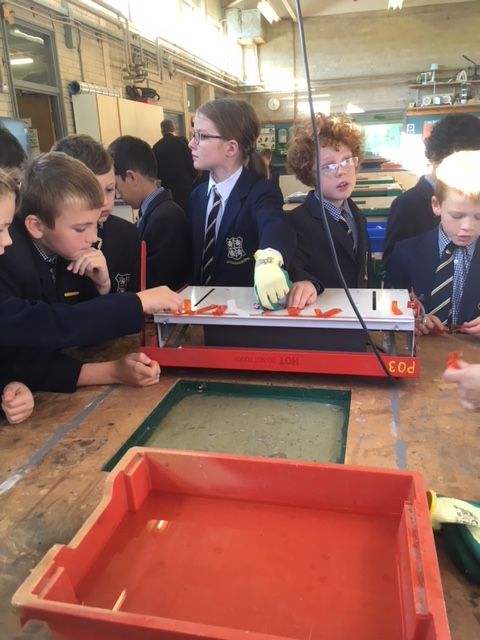 After that, students headed over to Art, Music and the School Shop – before heading back to the Great Hall for lunch.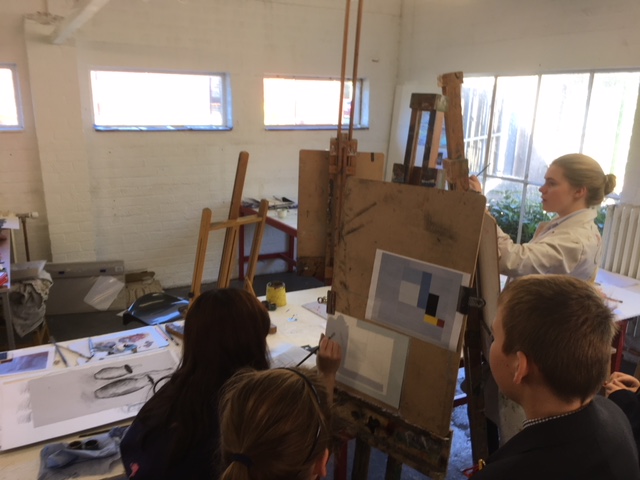 Transition Lead, Aidan Futter said:
"What a delightful morning with 21 interested, well dressed and extremely well-behaved Year 5s. Well done all of you and thank you. I hoped you liked your morning at Worksop College. It was certainly a real pleasure having you all! Come back and see us again soon."