Sir John Richards (Mountgarret 1939-45)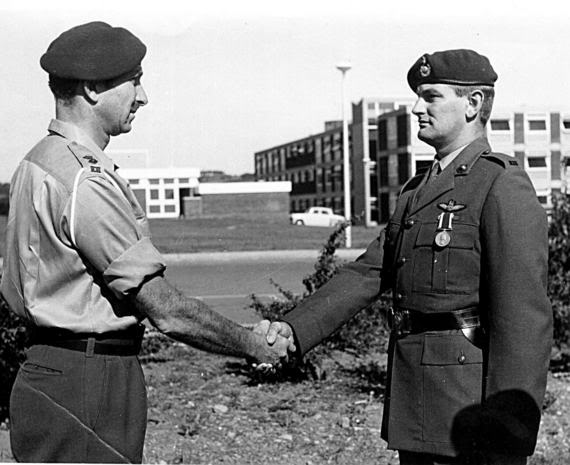 The only Commandant General to have served in the ranks as a Marine and, at 49, the youngest Royal Marines Officer ever to be promoted to Lieutenant-General.
In 1968, John was appointed CO of 45 CDO and then Commander of 3 CDO Brigade in 1975 - before becoming Commandant General in 1977.
John retired in 1981 and was Her Majesty's Marshal of the Diplomatic Corps in the Royal Household of the Sovereign of the United Kingdom from 1982 to 1991.
General Sir John Richards died on 5 October 2004, aged 77.